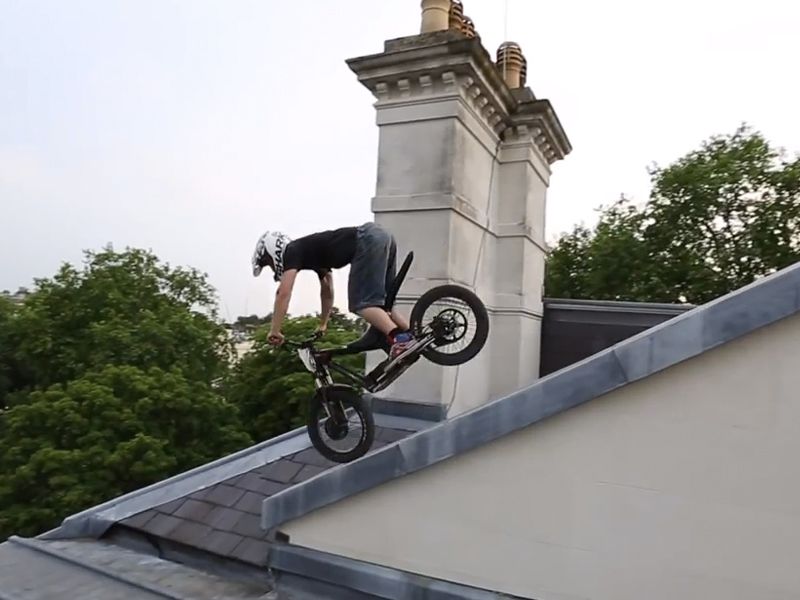 This is perhaps one of the best acts of debauchery performed with an electric bike ever caught on video.
Astride on an Oset electric trials bike, daredevil rider Chris Northover takes the seemingly tiny machine to perform a series of stunts in a deserted mansion located in west central London's infamous Kensington Palace Gardens aka 'Billionaires Row'. Not only was Chris tearing it up in and around what is described as the former Russian consulate building, the daredevil also took the Oset on a death-defying trials run on the mansion's rooftops.
Words do little justice, but the video posted here is definitely worthy of a place in our list of insane two-wheeling.