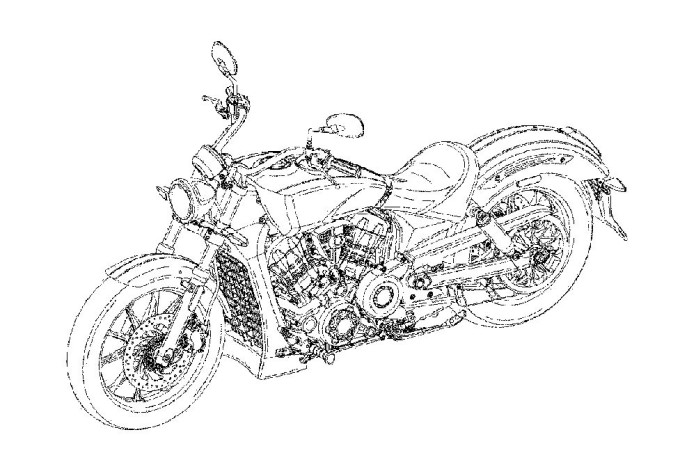 Design patent of the upcoming new Victory Octane dragster leaks online.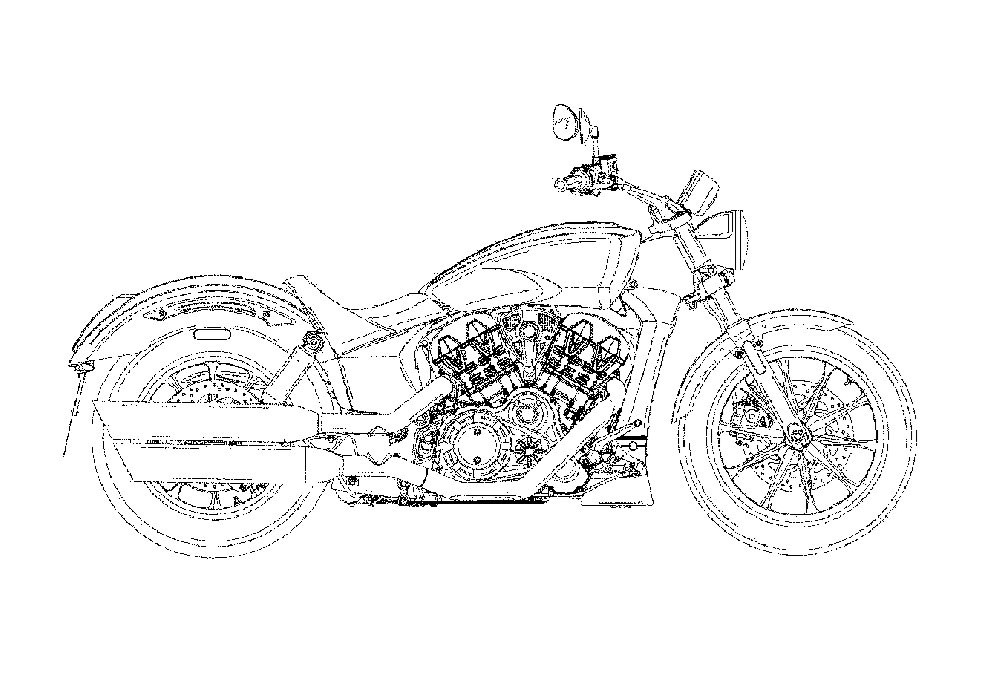 We've seen two very ambiguous video teasers of the upcoming new Victory Octane dragster. Now, we get a much clearer idea (literally) on how the American brand's new model will look like as design patents have leaked online.
These leaked design patents shows how the bike will possibly look like when it finally debuts on February 19.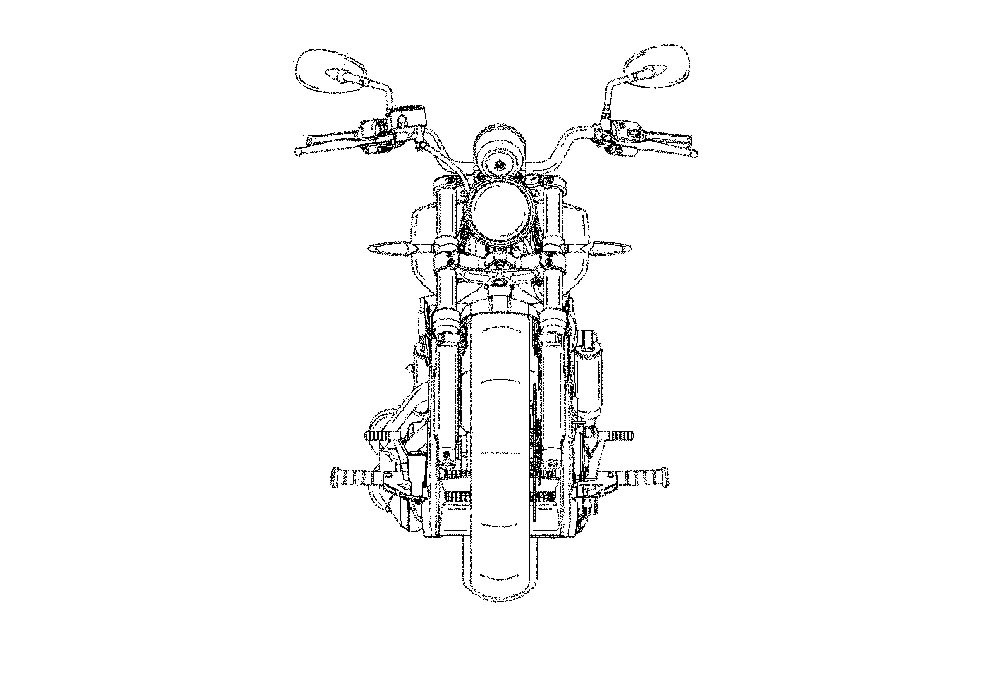 As previously reported, the new Victory Octane will be powered by a new DOHC 1,200cc V-twin engine with quad-valves per cylinder, which was previewed in the brand's Project 156 Pikes Peak racer and more recently in the Victory Ignition concept.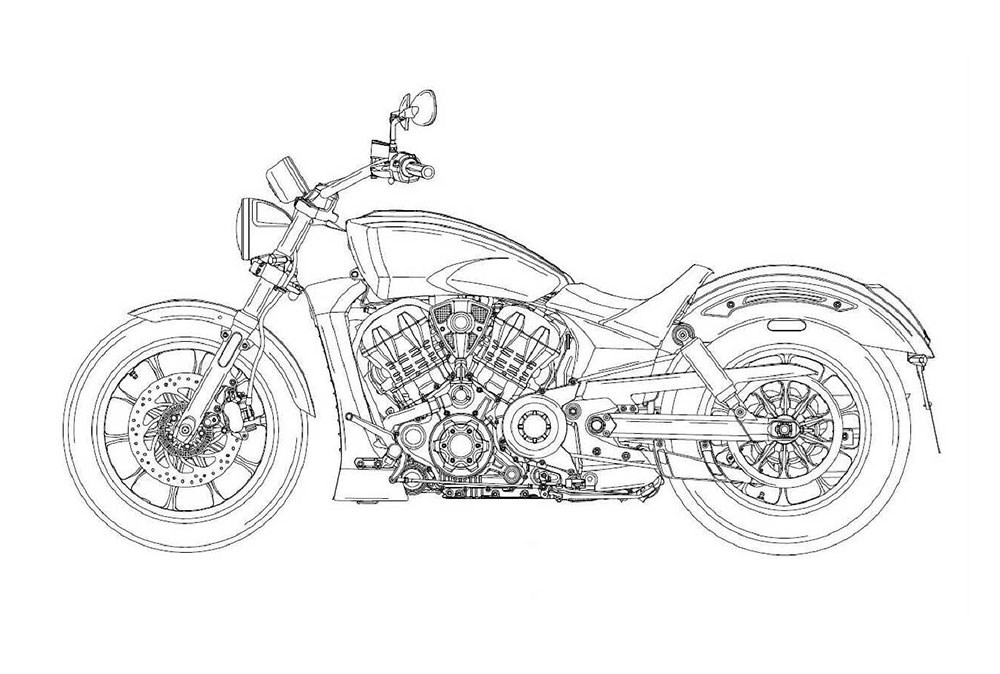 With these drawings, we can see that the Octane will have the same cast aluminium frame as the Ignition concept. Reports also indicate that the exterior was penned by Victory design chief Greg Brew, which leaves almost no doubt about the bike's final looks.
On the engine front, the drawings show that the new Victory 1,200cc mill shares an identical bottom end with the1,133cc V-twin mill primed in the Indian Scout. Though this is the smallest engine ever produced by Victory, it promises to be the brand's most powerful one ever.
Victory declined on revealing exact power figures, but the most recent teaser video indicates the mill's race car-line soundtrack, suggesting it will rival against the likes of the Harley-Davidson V-Rod and Ducati XDiavel.
More details will be available as soon as the Victory Octane debuts officially later this month.
Source: MCN