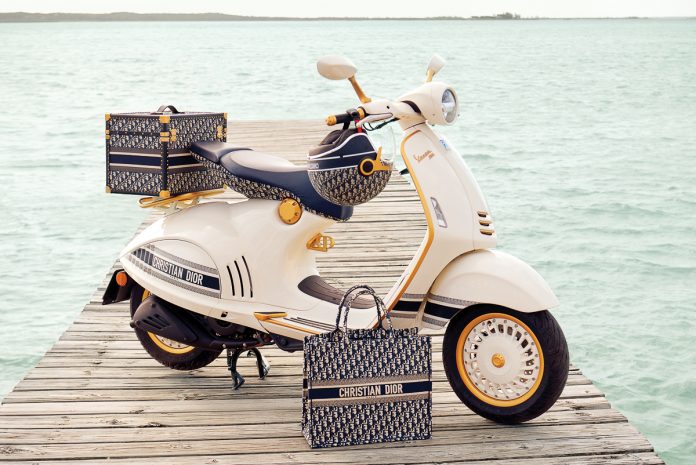 Once every few years, Vespa will unveil a special edition Vespa 946 model which symbolises the highest levels of style and fashion. The latest Vespa 946 Christian Dior says it all about the brand's presence in the world of fashion thanks to this collaboration with a giant industry icon as proof.
It's also a coincidence that both Vespa and Christian Dior were founded in the same year of 1946. With a vision to inspire freedom, movement, and high-drive expression, the Vespa 946 Christian Dior was birthed and like other 946 models, it will be produced in super limited numbers.
Dress to impress, this special edition Vespa 946 was designed by Maria Grazia Chiuri, Creative Director of Dior women's collections. Clad in the instantly recognisable Dior Oblique motif that dates back to 1967, this particular Vespa comes with a matching top case, seat, and helmet.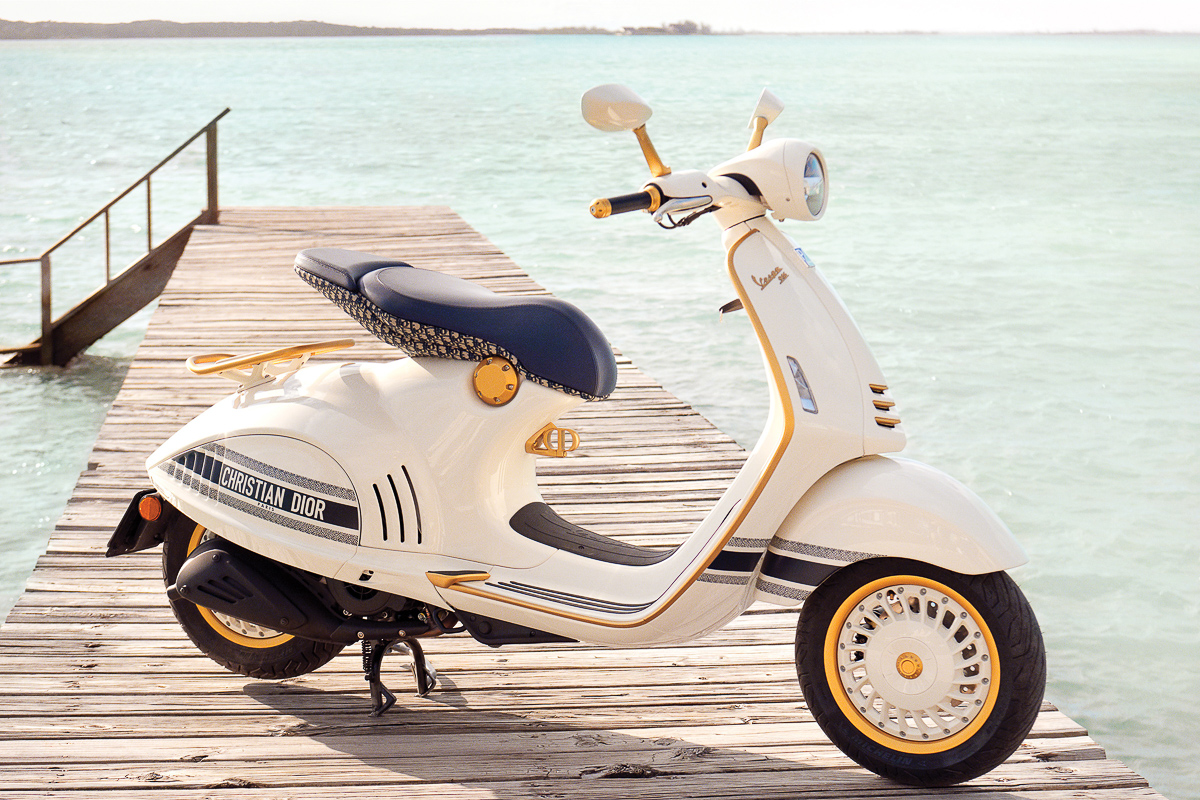 Want to get your hands on one? The new Vespa 946 Christian Dior will be officially available as early as March 2021 at Dior boutiques and selected Piaggio Motoplex stores around the world. For the Malaysian market, you can book through Motoplex Petaling Jaya, the new home of all Piaggio two-wheel brands in the country.
Will it be cheap? Looking at previous limited edition 946 models like Emporio Armani and RED versions, the Dior model can be anywhere north of RM60,000.
2020 Vespa Sprint S & Primavera S Special Edition unveiled – From RM16,900