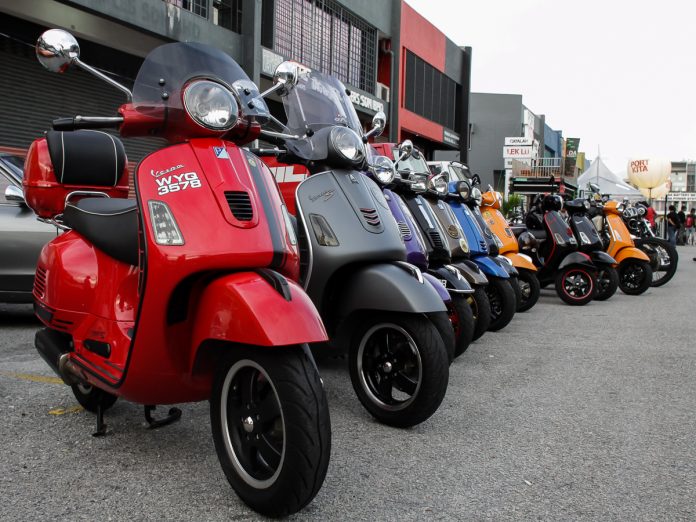 Naza Premira is organising special and massive Vespa 70th Anniversary Gathering Malaysia ride. Here are the details.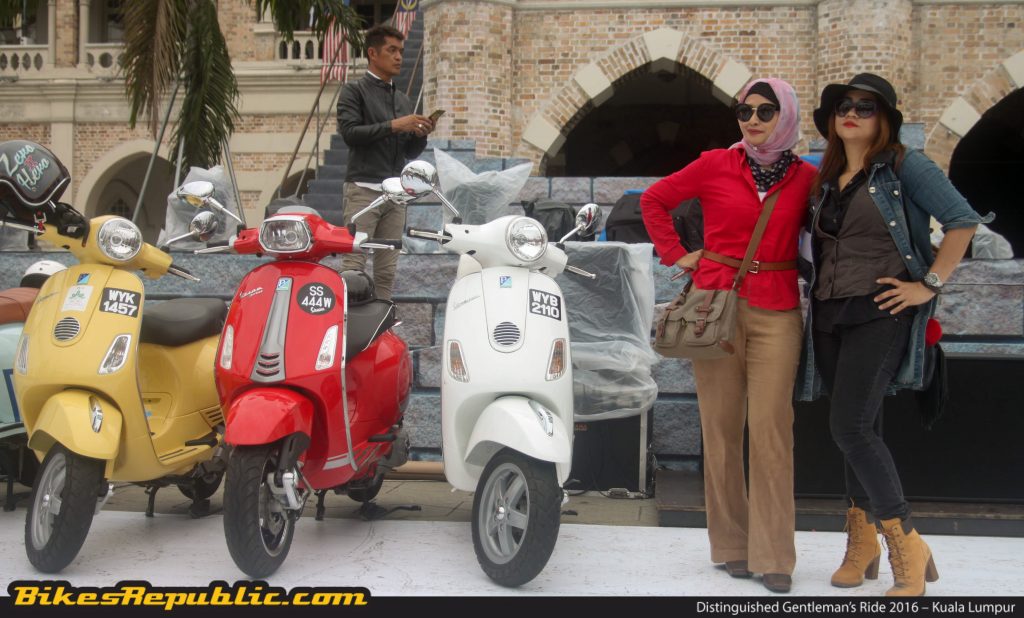 Listen up all Malaysian classic and modern Vespa owners! Authorised importer and distributor Naza Premira Sdn Bhd will be organising a special and massive ride called the Vespa 70th Anniversary Gathering Malaysia on Nov 19.
As you can tell by the event's name, the ride and gathering is aimed at celebrating the iconic Italian two-wheeled marque's 70th anniversary year on a local stage. The gathering will take place later this month on Nov 19 in the swanky Publika Shopping Gallery, KL.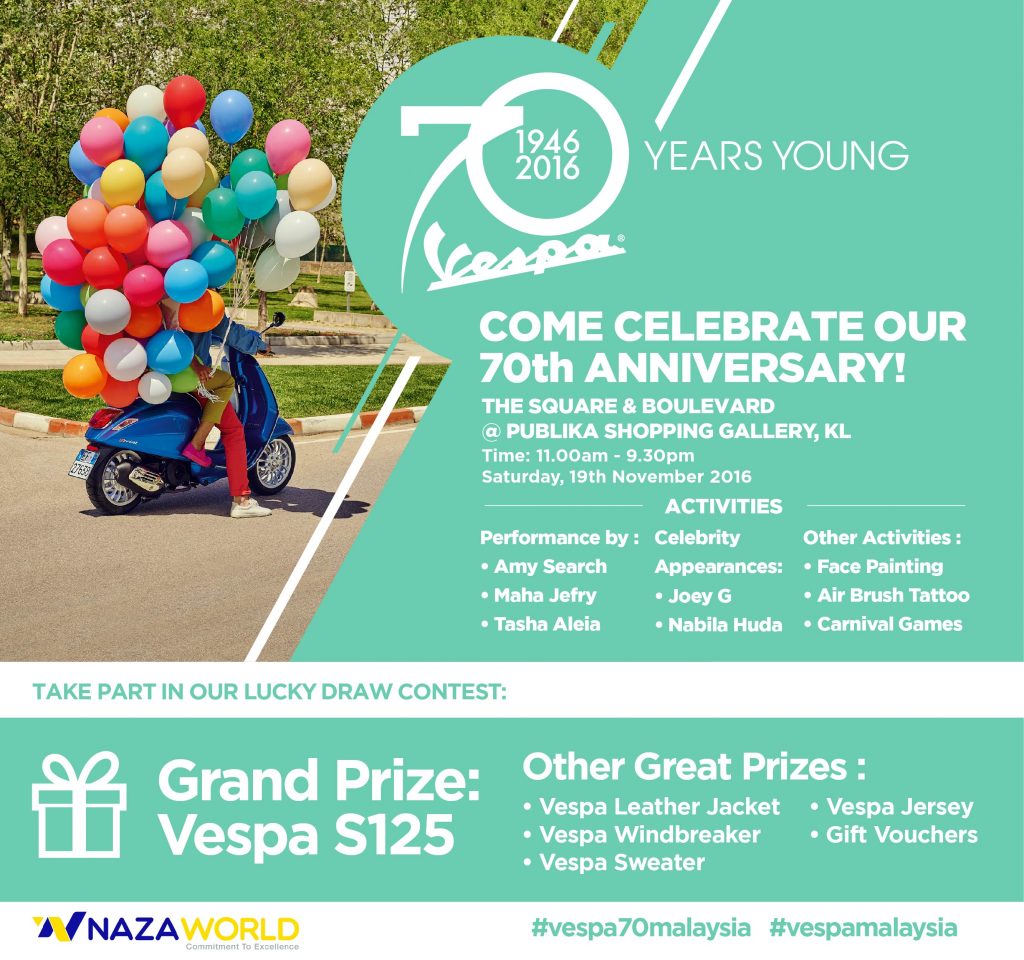 From the official e-flyer posted above, plenty of activities are in store including celebrity appearances, artistes performances, games and activities, as well as a special lucky draw for registered participants.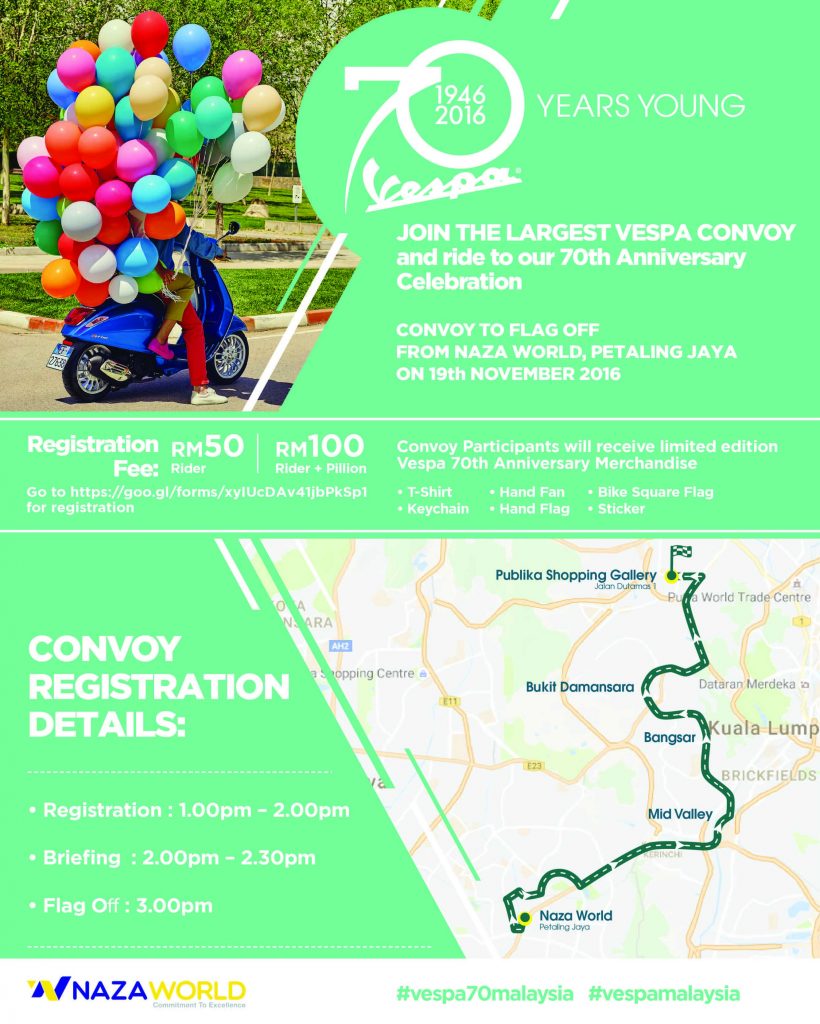 A convoy ride will take place as well, and Naza Premira is set to host the largest ever Vespa gathering and convoy ride in Malaysia with it.
To enter, riders and pillions will need to register via the ride's dedicated Google Forms link set up by Naza Premira. Entry fee costs RM50 for single riders and RM100 for riders with pillions.
The afternoon ride will take place on the event day and will be flagged off from the Naza Auto Mall, Petaling Jaya at 3pm. The ride's destination will be Publika and registered riders will also be rewarded with plenty of exclusive and limited edition freebies such as t-shirts, keychains, stickers and more.
You can find out more about the Vespa 70th Anniversary Gathering Malaysia by visiting the brand's official Malaysian Facebook page or by visiting authorised Vespa dealers such as our friends at Moto Aladdin in Kota Damansara.