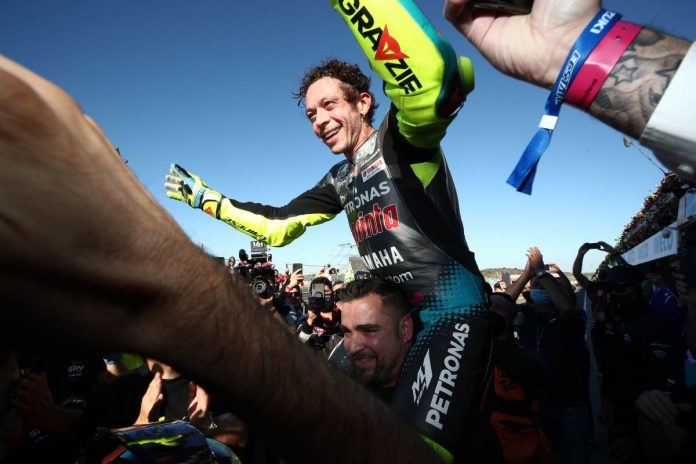 If you are an ultimate Valentino Rossi fan, this could be the chance for you to pick up something unique from the legendary Italian MotoGP racer.
the Day of Champions is an auction event held to raised money for Riders for Health. 
Ross's final chequered flag from the 2021 Valencia GP is up for grabs.
The Day of Champions auction will return to full capacity this year at the British GP, which takes place at the iconic Silverstone next weekend.
Taking place on Thursday – a day before MotoGP's official free practice session – the Day of Champions auction give fans the opportunity to get up close to riders ahead of the race and bid on racing memorabilia.
Organized by Two Wheels for Life, the fundraising entity will use the money raised during the auction for Riders for Health, who will then use the fund to help their efforts in helping healthcare workers in Africa.
So what's in store for prospective bidders? Firstly, the bike which Alessandro Botturi won the Tunisia Desert Challenge this year, the Yamaha Tenere 700 World Raid, is up for auction.
Secondly, the chequered flag, which marks Rossi's final race at the 2021 Valencia GP, is also up for grabs.
Also on the list are the helmet Kenny Roberts wore at the Goodwood Festival of Speed earlier this year and a Ducati MotoX2 two-seater experience which allows you to experience the thrill of a MotoGP rider going around the track.
Other unique memorabilia for auction is Bagnaia's signed race gloves and Jack Miller's boots.