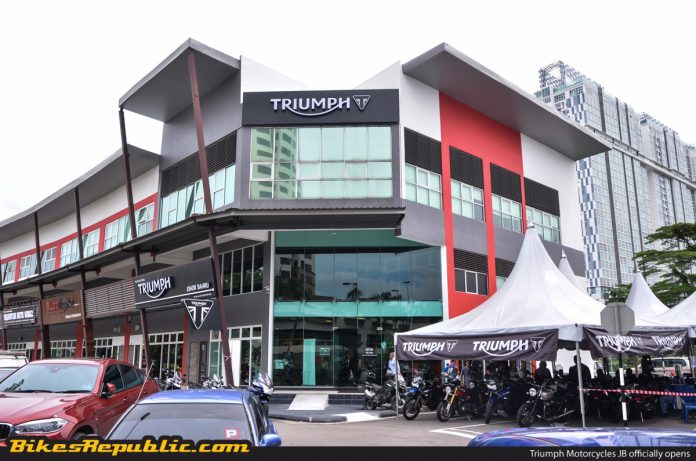 Triumph Motorcycles JB officially opens its doors in southern gateway city of Johor Bahru.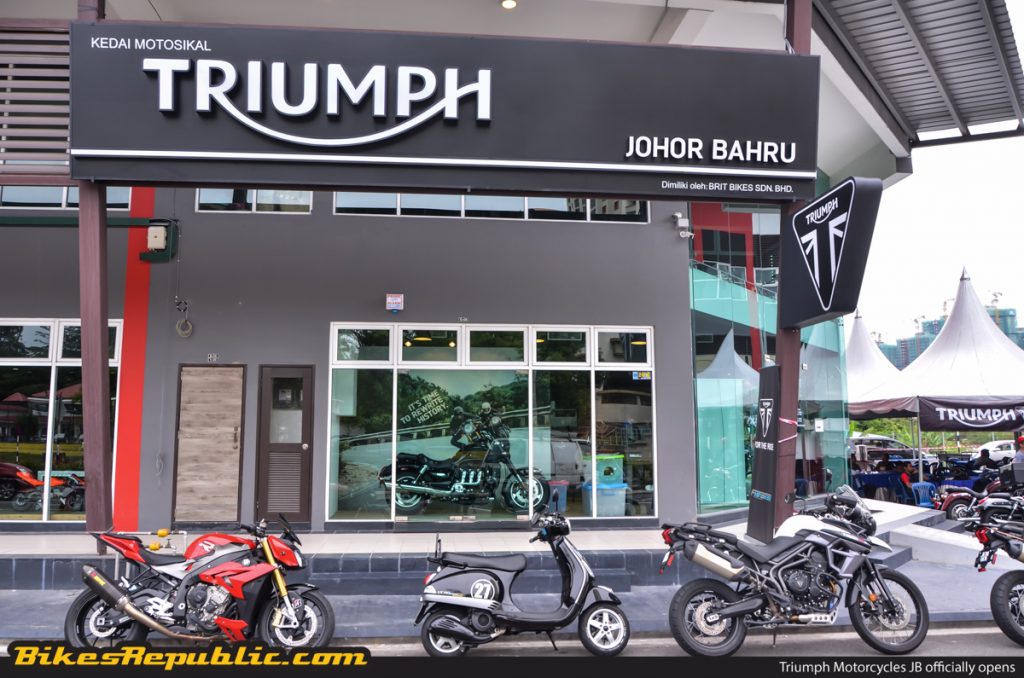 Official Malaysian Triumph motorcycles importer and distributor Fast Bikes Sdn Bhd expanded it network recently after marking the successful opening of Triumph Motorcycles JB in the city of Johor Bahru.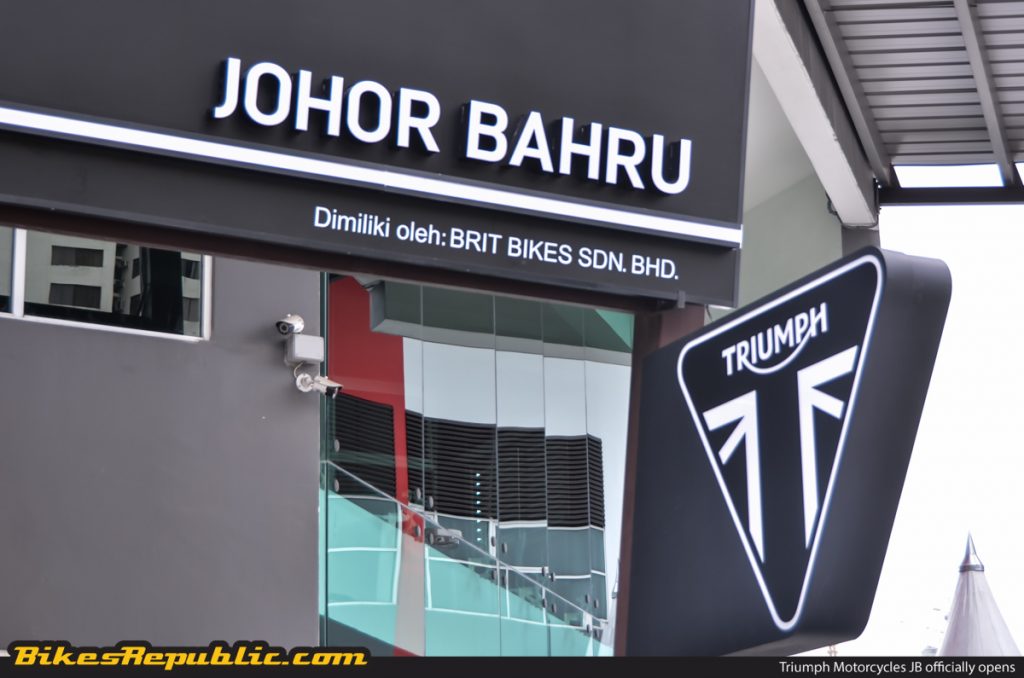 The British brand's newest sales and service centre now joins Fast Bikes Sdn Bhd's network alongside the Triumph Flagship Store in Petaling Jaya and the Triumph Penang store.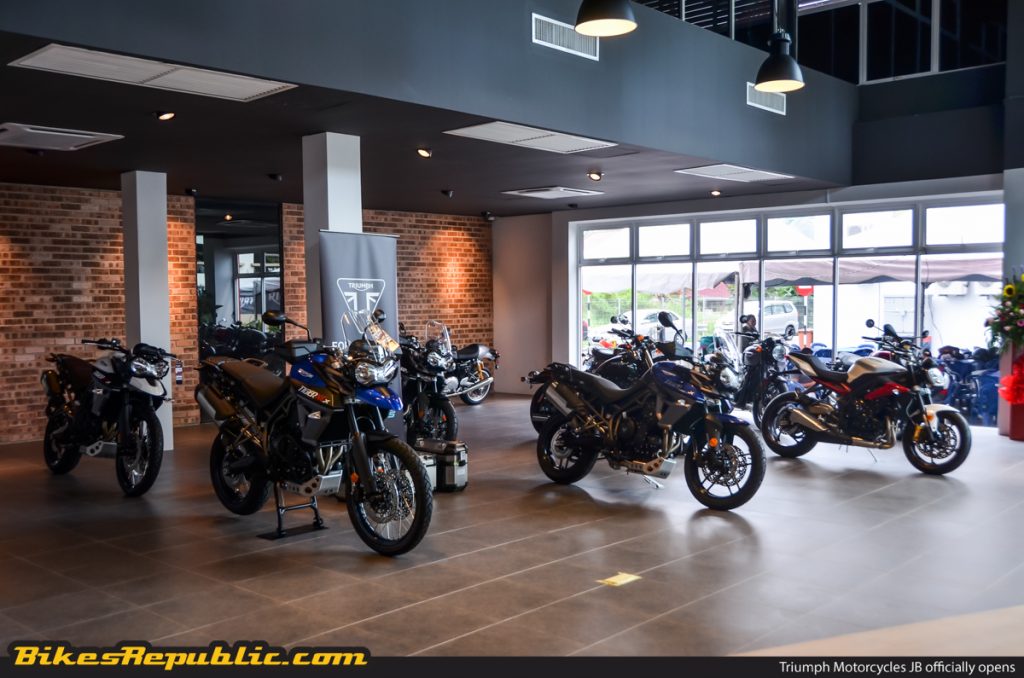 Fast Bikes Sdn Bhd's subsidiary Brit Bikes Sdn Bhd operates the new showroom that's located in the heart of JB town itself. Like the other two centres mentioned, this new outlet in the peninsula's southern corridor is no different.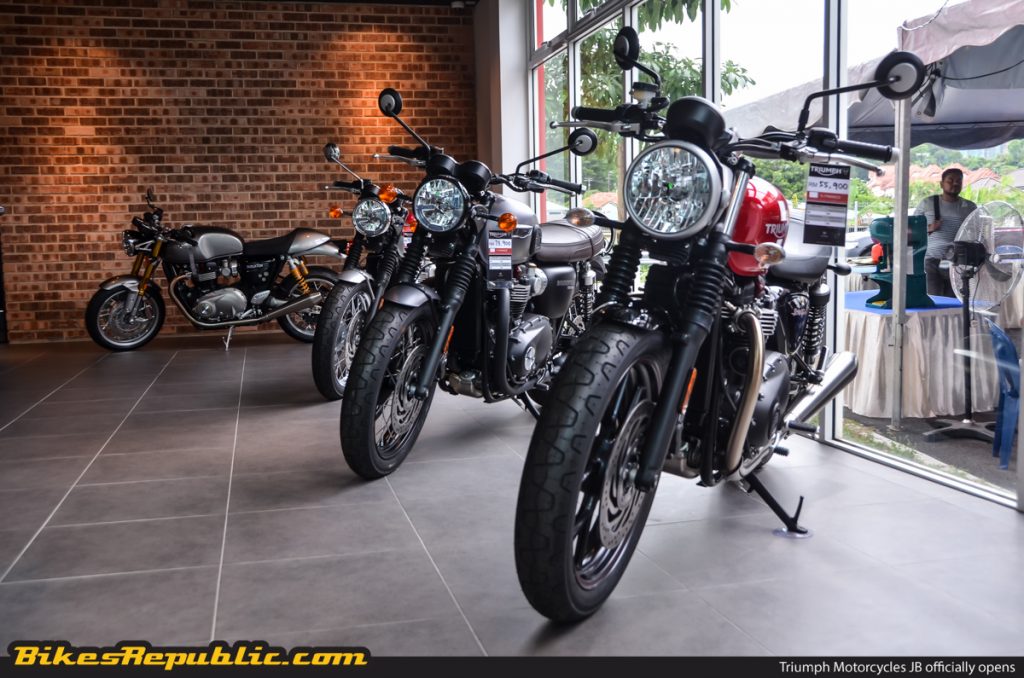 Inside, the three-storey building houses a massive showroom floor that fully incorporates the Triumph's current brand and corporate identity features. On display here were a number of notable models including the recently launched new generation Bonneville sport classic and Tiger 800 adventure sport models.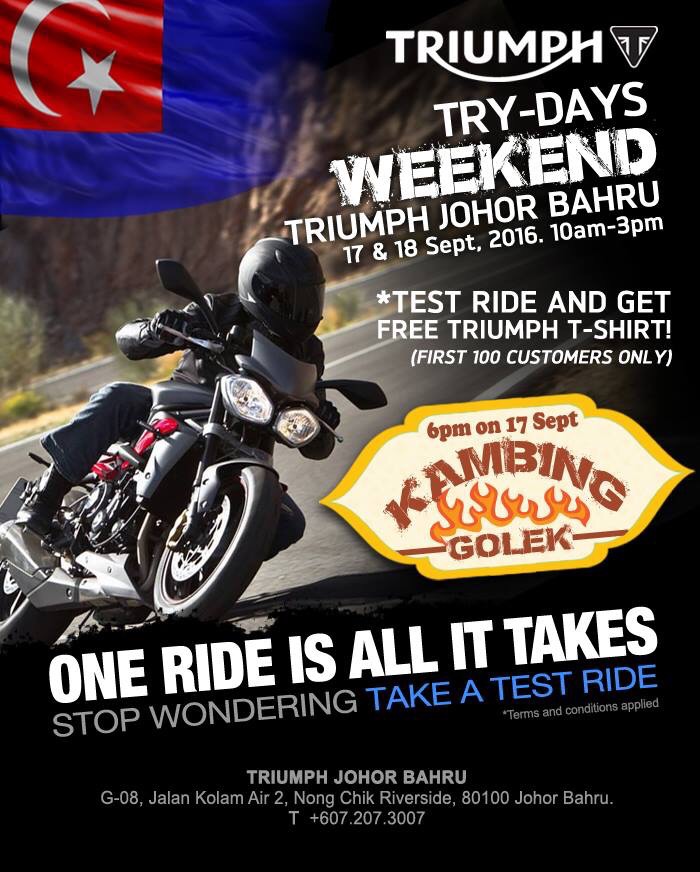 Also held in conjunction with the opening of Triumph Motorcycles JB is a special edition of the Triumph Try Days Weekend. The event starts today (Sept 17) and continues tomorrow (Sept 18) as it welcomes visitors to test-ride any Triumph bike available and book them with special offers as well.
During this special weekend, first 100 customers that register for a test-ride will receive a free Triumph T-shirt. On top of that, Triumph Motorcycles JB will also host special lamb BBQ party on Sept 17 from 6pm onwards in conjunction with its new showroom opening.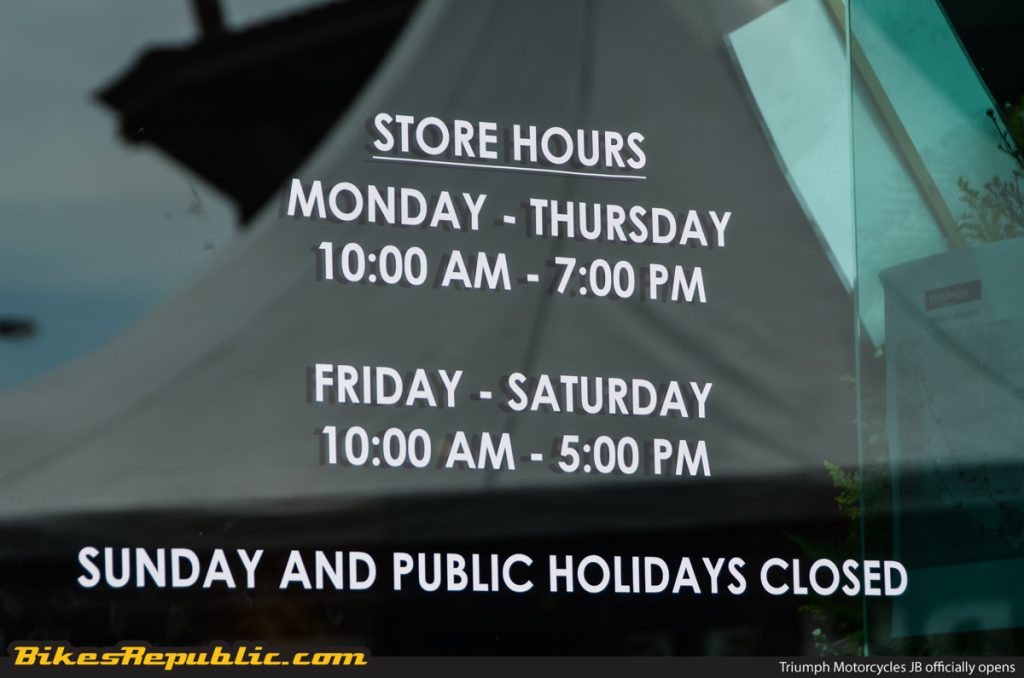 After this, Triumph Motorcycles JB showroom will begin regular business hours where it will open from 10:00am to 7:00pm on Mondays through Thursdays, and from 10:00am to 5:00pm on Fridays and Saturdays. The showroom is closed on Sundays and public holidays.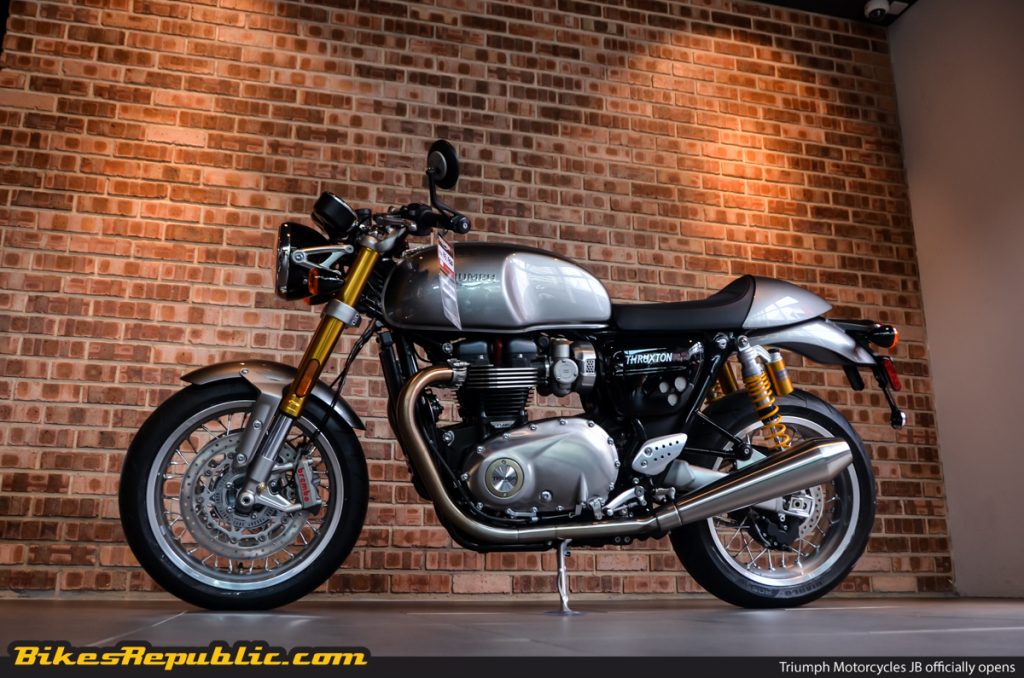 If you happen to be in the area this weekend and want to sample the finest Triumph Motorcycles marque for yourself, you can visit Triumph Motorcycles JB by referring to the address and Google Map we've attached below:
Triumph Motorcycles JB
G-08, Jalan Kolam Air 2,
Nongchik Riverside
80100 Johor Bahru
Malaysia
Alternatively, you can also contact the showroom via its hotlines:
Tel: +607 207 3007 / Fax: +607 207 3007
You can also visit the official Triumph Motorcycles Malaysia Facebook page or the official Triumph Motorcycles Malaysia website for more information and updates.