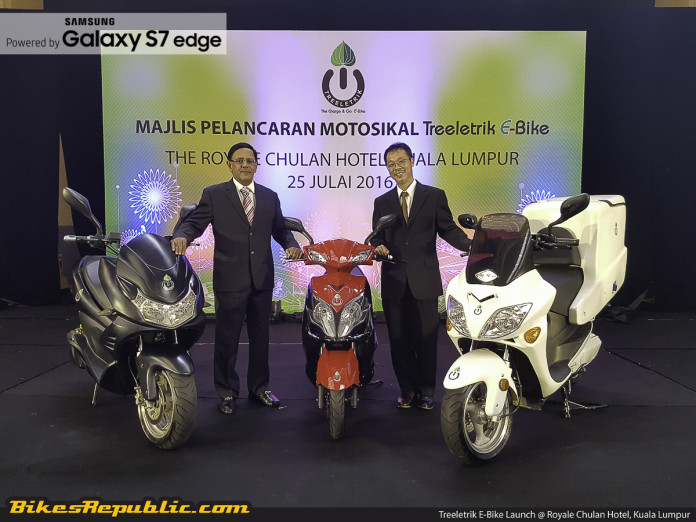 Tree Movement (M) Sdn Bhd officially launches Treeletrik brand of electric bikes (e-bikes) in Malaysia.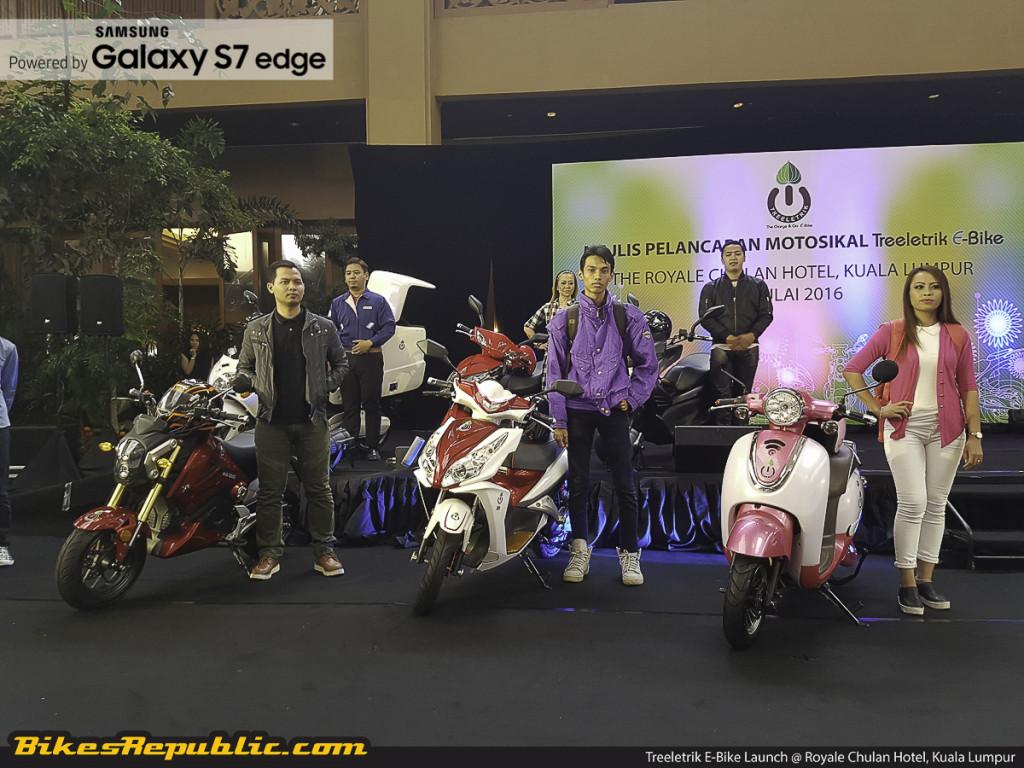 The local market just welcomed its newest player in the eco-friendly vehicle game after local firm Tree Movement (M) Sdn Bhd officially launched the Treeletrik brand of electric bikes (e-bikes).
During the launch held in Kuala Lumpur yesterday, the firm rolled out 12 electric bike models of multiple genres. These included models destined as commercial fleet vehicles, commuters and recreational products.
In his speech, company chairman Majid Manjit Abdullah states, "We desire to provide transportation option that is clean, safe, affordable, requires minimal maintenance, saves money and is technologically advanced."
He further adds that the firm is currently setting up its first integrated local assembly (CKD) and sales facility located in Balakong, Cheras that will be operational sometime next month. The firm will assemble its models using parts and components supplied by its strategic partner from China.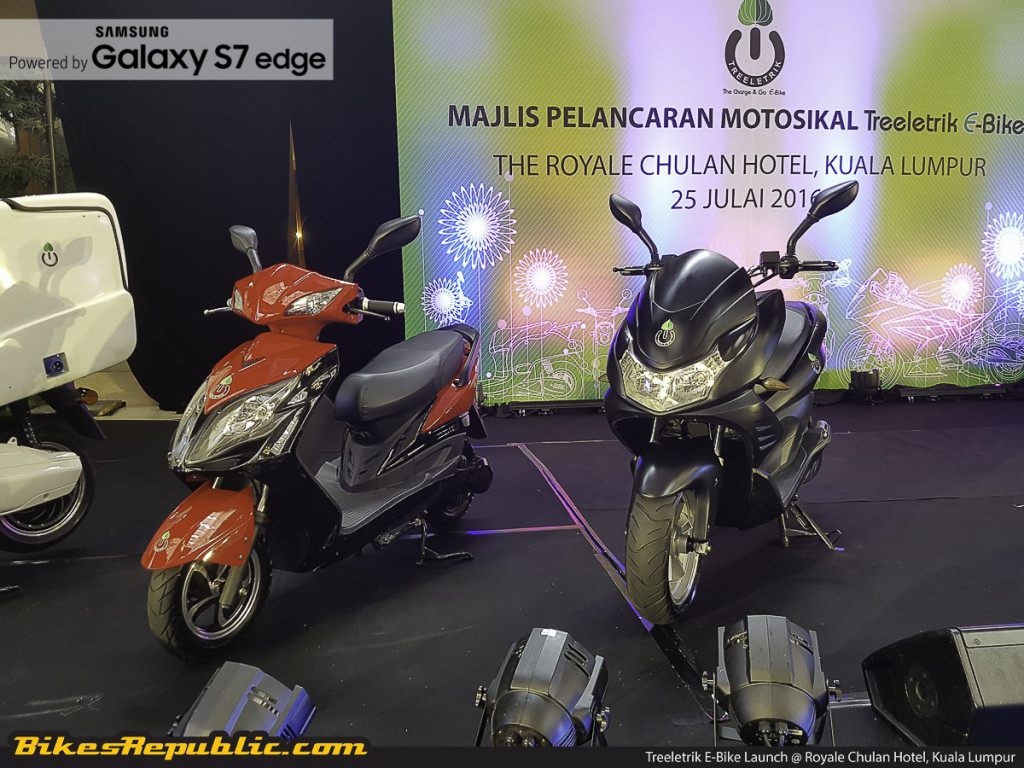 The firm is targeting to launch its first model, which is the Treeletrik T-90, towards the end of September this year. The scooter-styled electric bike is powered by an 84-volt DC electric motor paired with an 84-watt lead acid/lithium battery combination. It boasts a maximum travel range of 100km on a full charge whilst reaching an average top speed between 80 to 90km/h too.
Notably, the T-90, as well as other models in Treeletrik's proposed range, will be affordably priced and requires no special equipment to charge. Treeletrik CEO Michael Yap was keen to point out that all Treeletrik bikes can be recharged using the regular three-pin wall socket that's abundant nationwide. Tentatively, the firm is targeting to price the T-90 model at RM8,800 (without insurance).
Commuters and commercial fleet models aside, the firm is also targeting the recreational bike segment through a number of models. Highlights of this present in the 12-model launch showcase was an electric pit bike dubbed the T-30XR and a full-sized electric sport bike as well designated as the T-220.
With the Treeletrik T-220, its package as a sportbike appears sound. Besides sporting a 'high-output' in-wheel electric motor system, it came primed with sporty adjustable front forks to match as well. What was truly surprising with this model, as well as the rest of its stablemates for that matter, is its silent-operating nature – just see the video posted above.
Though not the first to spearhead electric bikes for the masses in Malaysia, Tree Movement's exces expressed their high optimism in the firm's performance within the local market.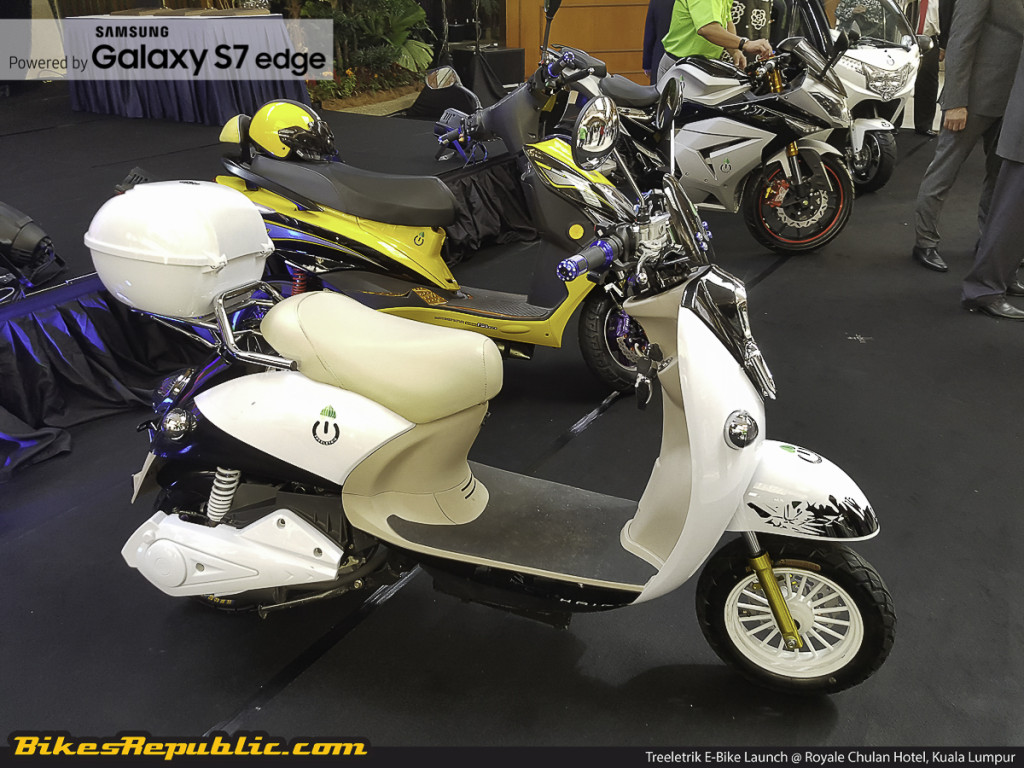 During the post-launch press conference, CEO Michael Yap revealed the firm's targets of selling 11,000 units of the Treeletrik brand of electric motorcycles within its first year. The range will begin with just three models starting with the T-90, but Michael did indicate the firm's plans to release one new model type every six months as well.
You can find out more about Treeletrik via its official website, treeletrik.com or via its official Facebook page as well.