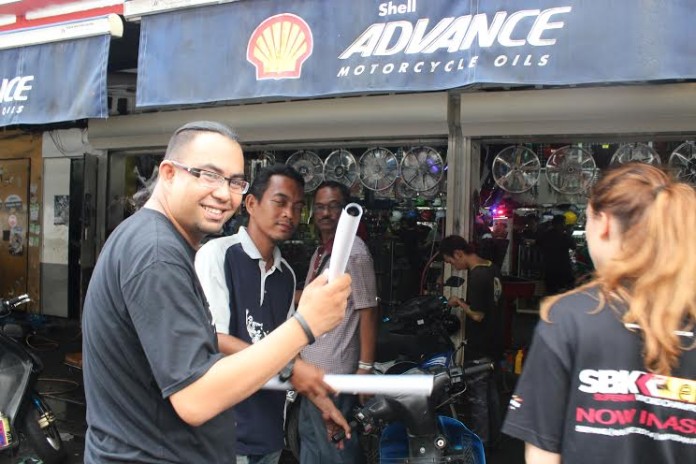 Sepang International Circuit (SIC) has beefed up its efforts at promoting the upcoming inaugural Malaysian leg of the World Superbike Championship (SBK) race scheduled for next month.
SIC have activated a 'Rovers' team called the SIC SBK Rovers that will travel in a convoy of superbikers led by a specially-painted 4×4 cruiser and tricked-out LED truck that will tour in and around the nation. Besides the LED truck's showcasing a special promotional video for the upcoming event, the rovers will also comprise of several grid girls that are tasked at giving away special freebies and exclusive official merchanides as prizes, plus selling main grandstand tickets discounted at 50% to the Malaysian round of the 2014 eni FIM SBK race.
The rovers will be touring as far as Penang and Johor Bahru up until June 1, and they will be stopping at selected mamak and food joints such as Pelita, Rasta, and NZ Curry House. The rover's full tour schedule can be obtained online via SIC's official website.
Besides that, SIC will also be offering fans the chance to purchase exclusive Paddock Access passes. Created especially for the upcoming SBK event, the passes will grant fans with access to the circuit's newly-built Paddock Roof Top, as well as a chance to view SBK behind-the-scenes preparations from said paddock. SBK Paddock Access passes will also allow fans to watch the race from both the North and South Main Grandstands as well.
SIC will only offer these special Paddock Access passes for the first 1,000 customers only. Each pass will retail for RM500 only.
More information can be obtained via SIC's official website or by calling its dedicated ticketing hotline at +603-87782222.