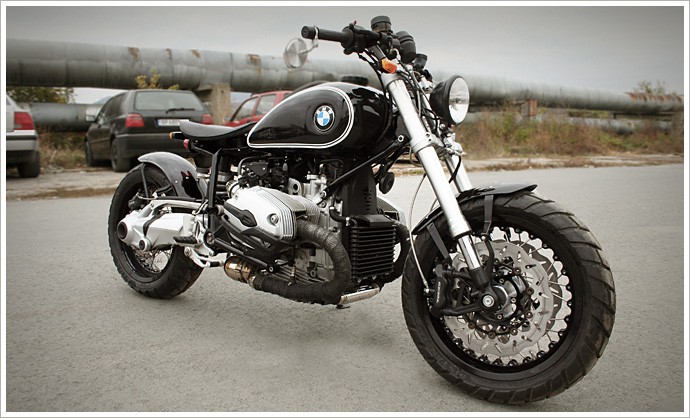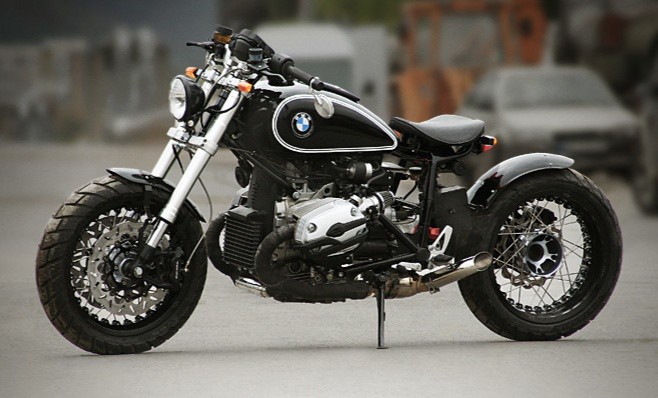 What is it: A super cool 2008 BMW R1200R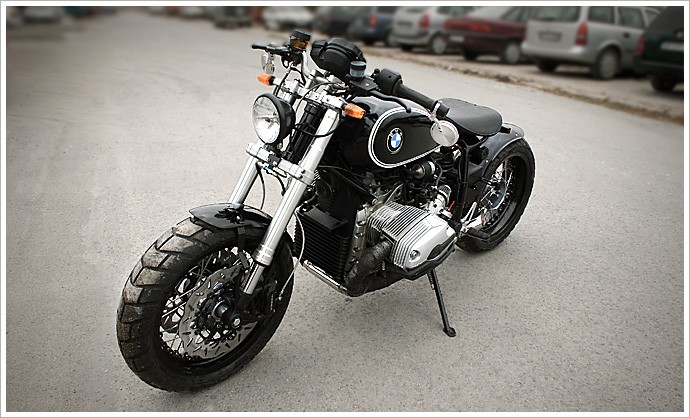 Who built it: Bulgarian based Galaxy Customs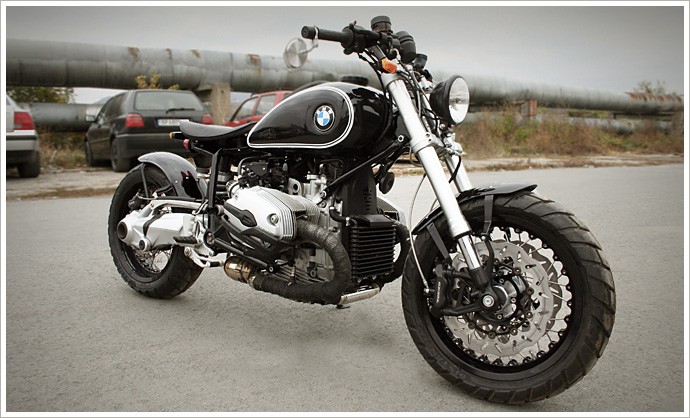 What did they do?
Redesigned the frame.
Changed the centre of gravity and the angle of front fork.
Lowered the bike.
Changed factory fitted tele-lever front suspension to classic adjustable front forks.
Tank from BMW R71, modified to mount pump harness, and majority of electronics.
Original bars shorted, heated grip retained.
K&N air filters.
Reversed exhaust pipes with thermal tape and mini silencer.
Wheels by Kineo.
Avon Supermoto Distanzias tyres.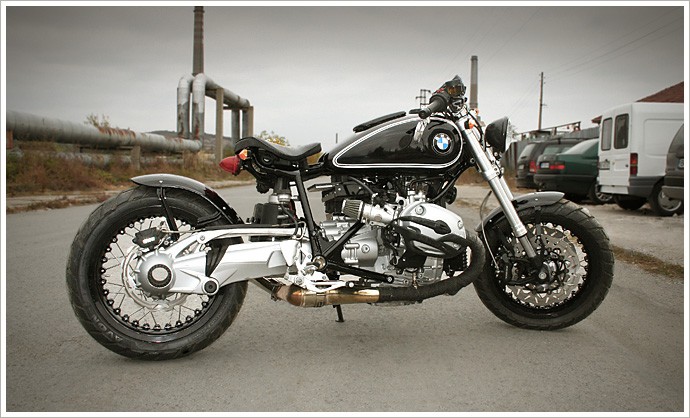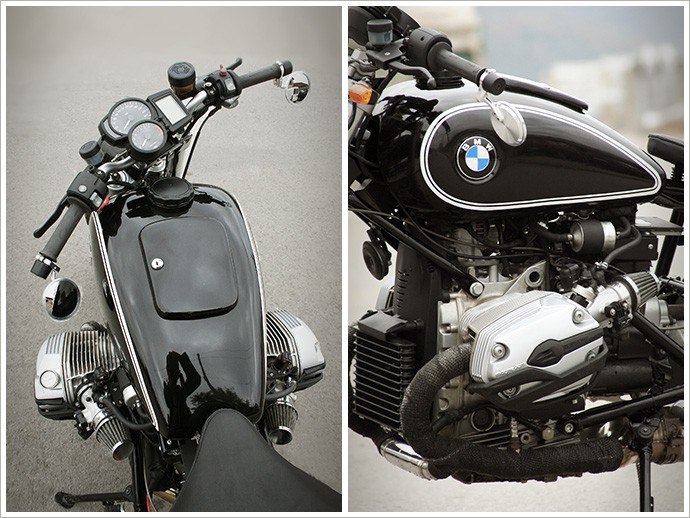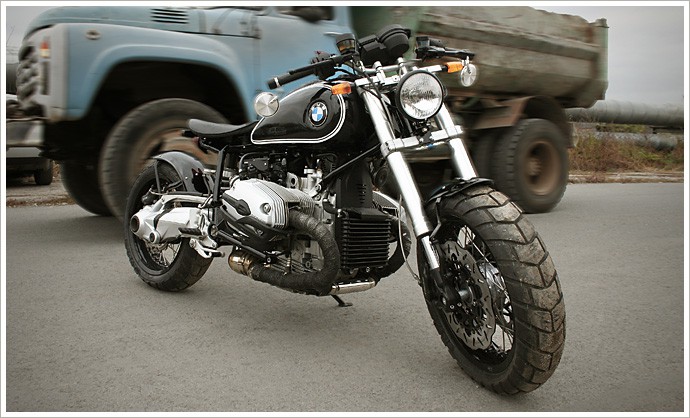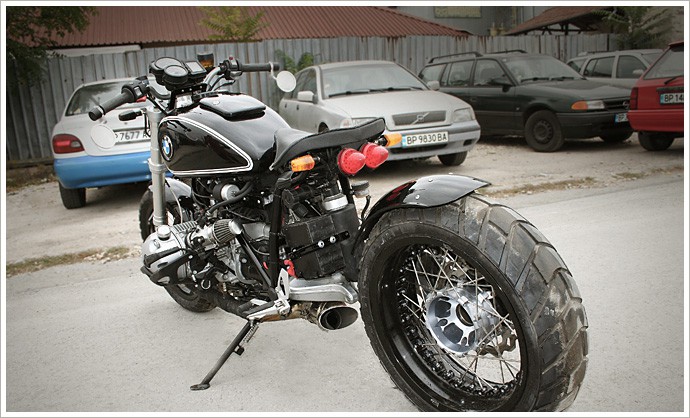 Dope story by Pipeburn