Its been a testing year for Malaysians and bikers with the famous Karak fiery crash, downed planes and missing ones, natural disasters which we are still suffering from.
Hopefully we can leave all that behind in some distant memory and start 2015 in a fresh new ray of hope. Lets start with a list of bikes that will rock this nation. While some of these bikes have already been revealed or launched, they are not on the road yet and one or two examples is hinted to reach here but not 100percent sure.
The ten bikes that we can look forward to in 2015list is random and not a listing on who is the best bike. Lets start with the biggest teaser, the Ducati Scrambler.
Ducati Scrambler
Ducati Malaysia was fast enough to bring the Scrambler and showcasing it here right after its world debut in Europe. While Ducati is trying hard to sell it as a hipster bike, the friendly ergonomics and just enough power from the 75hp air-cooled v-twin made the bike more accessible to the general biking enthusiast. Though only a handful of people have reviewed the bike so far, it all comes as positive. Generally what they are saying is that its enjoyable bike to ride, pure as simple as what biking should be. You don't really have to be a pretender to like this bike, if you like rising, you'll love the Scrambler.
While Ducati claims that it is just revisiting what it had build back in the 60s, we say its smart of them to tap a market where manufacturers have forgotten. Building bikes that purely for fun, you don't need speed, you don't need to go around the world, its all about you, the road and a bike. And even better is the fact that rumours have it that this bike will be in the Rm40k mark.
Kawasaki Ninja H2
The second biggest teaser of the bunch, Kawasaki even rolled out more videos after its unveiling telling how they made the ultimate superbike. While the bike have been officially launched here in Malaysia, its not really available yet.
While the exhaust note from the standard muffler is a bit tame, the blow-off right after is the thing that makes that chill run down your spine. Even if speed is not your thing you have to be excited about the H2 as it opens new doors to what manufacturers can do when they push the technology.
If speed is your thing, then there are only a few bikes we can think of that could probably play with this.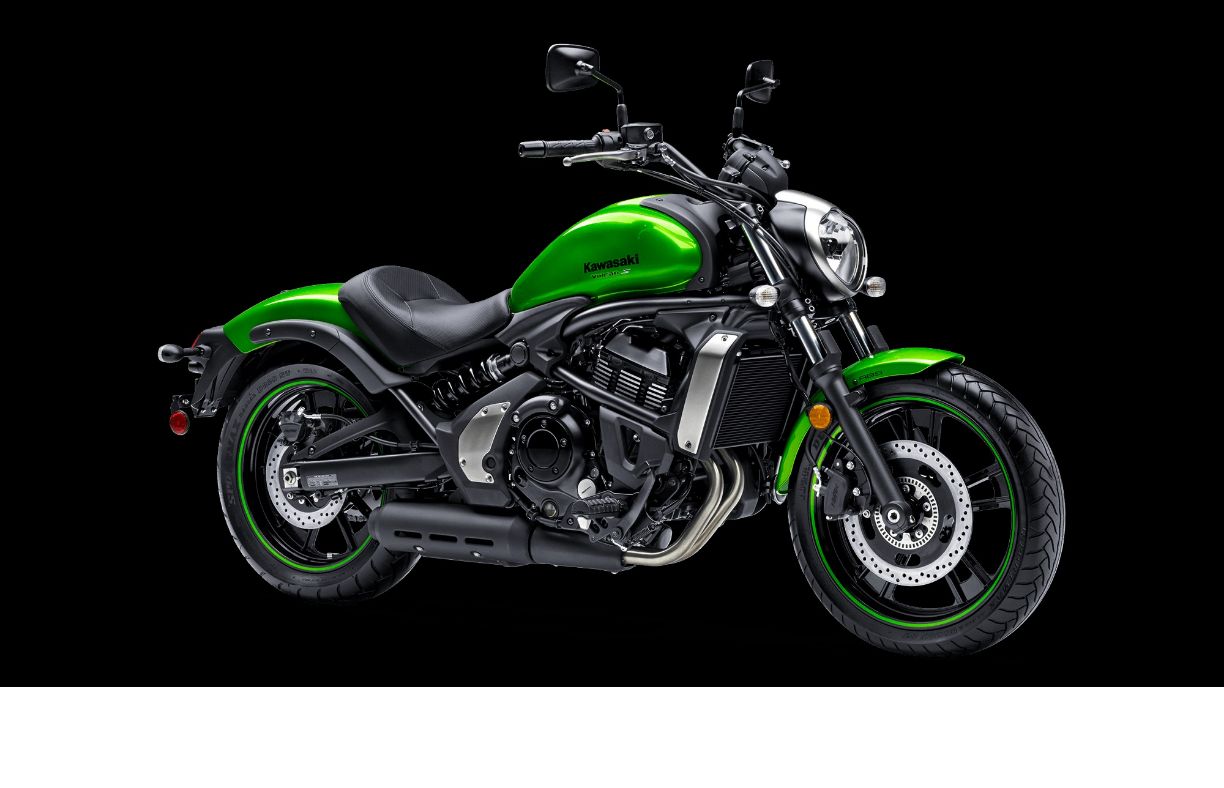 Kawasaki Vulcan S
Launched here at the same time as the H2, we feel that the Vulcan S is the answer to a lot of prayers.
The cruiser market had been at the back end of things even after the big bike boom of 2007. The cruiser that was available in the market was generally in the top end of the capacity scale like the Vulcan 900 and that made it a bit out of reach for most fans.
The Vulcan S uses the same parts as the popular ER-6N, from the engine to the transmission and chassis. Thats how Kawasaki have been able to keep the cost down and set the target retail price at an amazing below RM30k mark.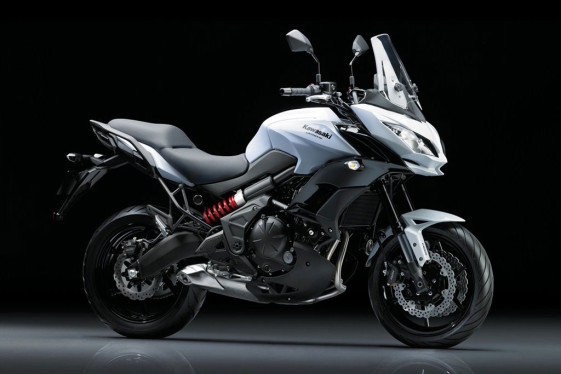 Kawasaki Versys 650 and 1000
One of Kawasaki best selling model, true to its name this bike is very versatile. You can go touring, commute to work or explore some soft off-road trail, this bike will take you there.
Just look at any bike ride, long distance, off-road or just about anywhere, somehow there will be at least one rider in that mix and match of a group that rides a Versys.
Though it does have a bit of wind protection, the trailbike styling of the Versys limited that option. But for the 2015 model Kawasaki really listened to the consumers and made the Versys even friendlier to touring with a new wider front end and windscreen. Along with a few other changes, this might be the bike to get if you like to be flexible in your riding style. Kawasaki Malaysia have not put any indication on when it will be available here but we hear it very soon.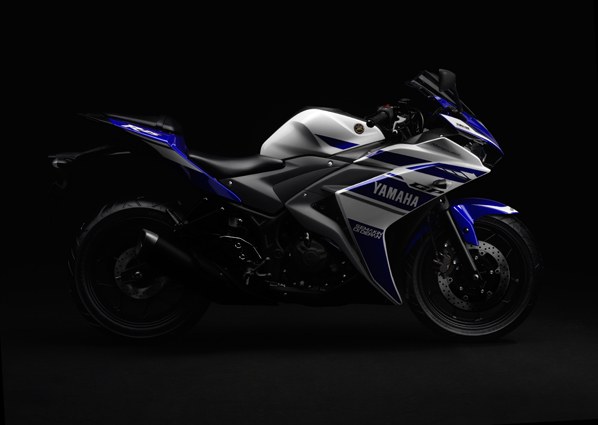 Yamaha YZF R25
Launched globally not too long ago, this bike has been mentioned to us quiet a few times by bike fans asking when it will get here. The truth is we are not sure if it even gets here but by the looks alone this thing will give a big dent to Kawasaki's 250cc market dominance.
Performance wise reports made by testers that its impressive. Not surprising that even WSBK is considering in starting an entry level race series but using the 300cc versions of the bike.
That being said, it will be interesting to see the 250 version belting it out with other 250 in the market in Sepang.
Yamaha Tracer
A derivative of the MT-09, the Tracer is the Dual Purpose styled touring version of the naked bike. The sitting position is more straight up, a windscreen and wider seat is some of the changes made for cross country type of riding.
Hong Leong Yamaha already announced that they are going to CKD the MT-09 here in which we hope can make some room for the Tracer to slot in. However so far theres no word if the Tracer will make it into Malaysia or not.
Suzuki V-Strom 650
We don't know why it is taking Suzuki so long to launch it here but word is that it will be in the showroom in the first quarter of the year itself. Ideally this should have been one of the first bikes they launch here along with the Vanvan 125, but that is a whole different class of disappointment.
With the spirit of adventure being very strong in Malaysians, the V-Strom will be Suzuki's best seller here especially is they can keep the pricing low which so far looking at the other models looks like they could do so.
The V-Strom is powered by a liquid-cooled v-twin 650 with an almost 50/50 road off-road oriented dual purpose bike.
Honda #TrueAdventure
This baby is so fresh that Honda still haven't given it a proper name except for its True Adventure tag.
Said to be the next Africa Twin, the bike was showcased at EICMA, all covered in mud and sandwiched between the legendary Africa Twin and a Dakar version of the CRF. This looks like its the bike to have for either to pose with like a world traveller or actually going around the world with it. Till Honda spills more info on it, all we can do is wait.
Modenas Cafe
Surprise surprise, word up the vine is that the national motorcycle manufacturer is planning something big. Well only 220cc but its the biggest one they will have so far. The story goes that they want to reposition themselves above the Chinese made bikes in the market and so they are coming up with their hero bike.
Apart from being an air-cooled 220cc single on a cafe style chassis theres nothing much we have on hand right now unless our Northern readers spots something and send us a photo of it (hint hint). So there you go, a quick look at some of the bikes of 2015. Wishing our readers a happy new year and a good year ahead. Ride on and ride safe.