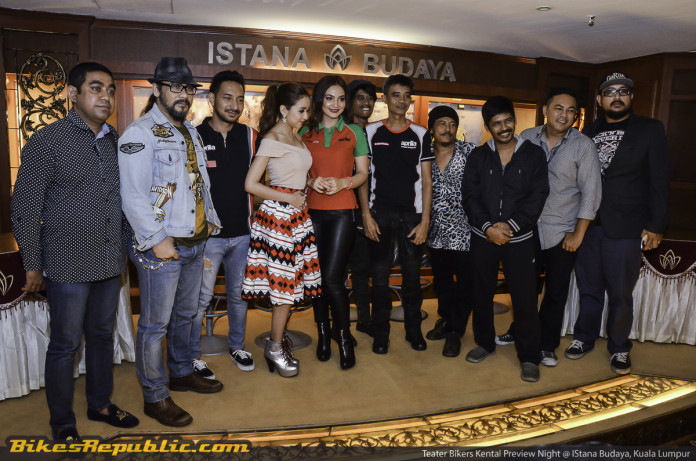 Teater Bikers Kental musical opens on stage in Istana Budaya, Kuala Lumpur this week starring Zizan Razak and Awie in lead roles.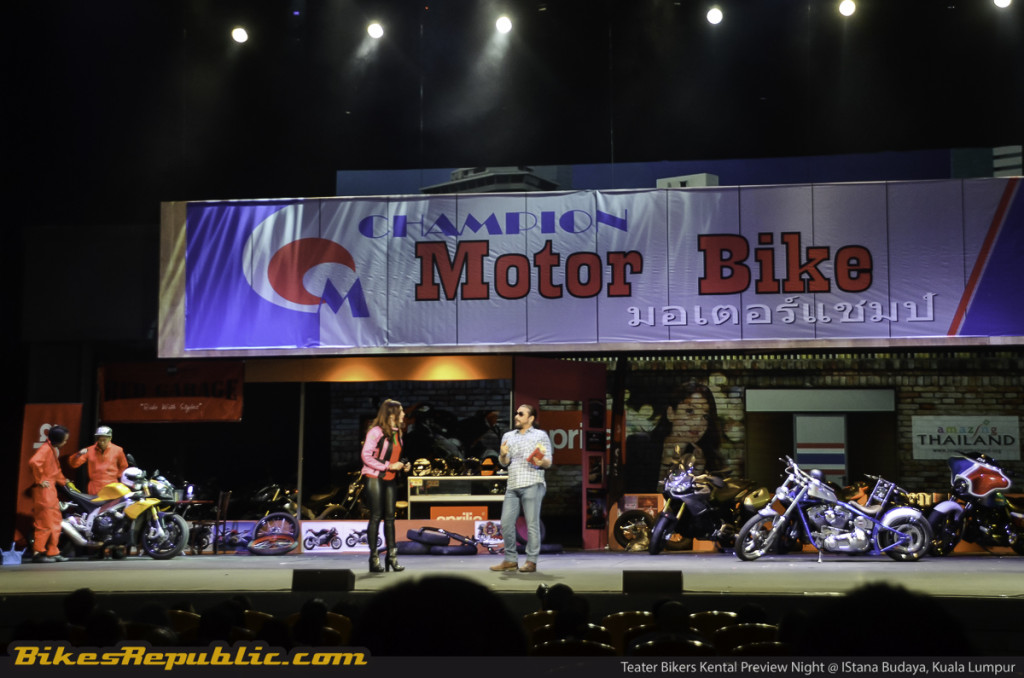 "A theatre musical that celebrates the Malaysian biking culture…" – Those were the words that got our curiosity rising when our friends from Aprilia Malaysia (Naza Premira Sdn Bhd) recently offered us with preview night tickets to the 'Teater Bikers Kental' stage musical.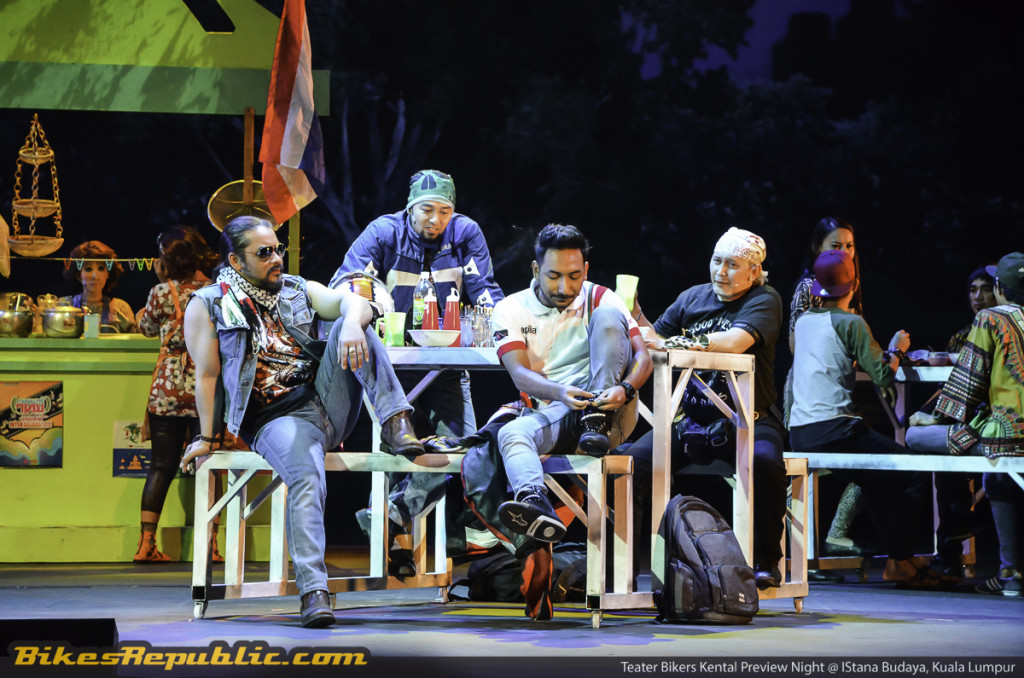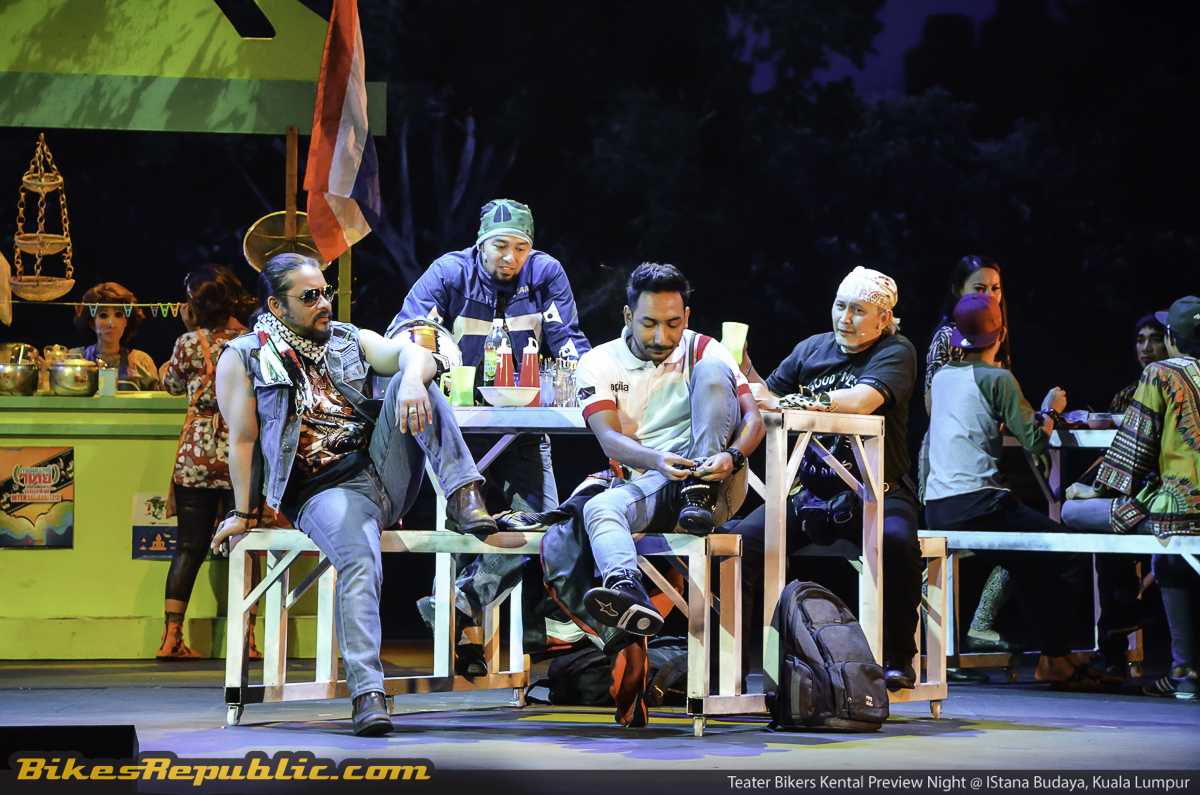 The stage production is being held in Istana Budaya, Kuala Lumpur and is produced by MS Integrated Sdn Bhd and Califwork Studios in partnership with the Ministry of Tourism and Culture. Also supporting the production are KL-based custom bikes establishment Red Garage Malaysia, as well as local auto conglomerate Naza World through its Aprilia brand distribution arm, Naza Premira Sdn Bhd.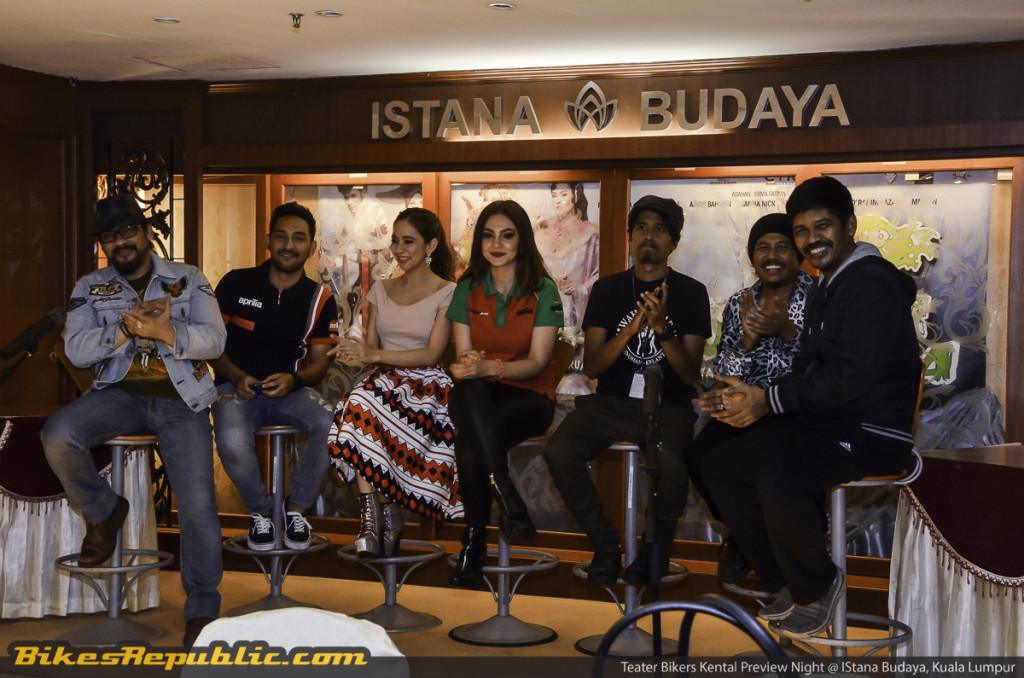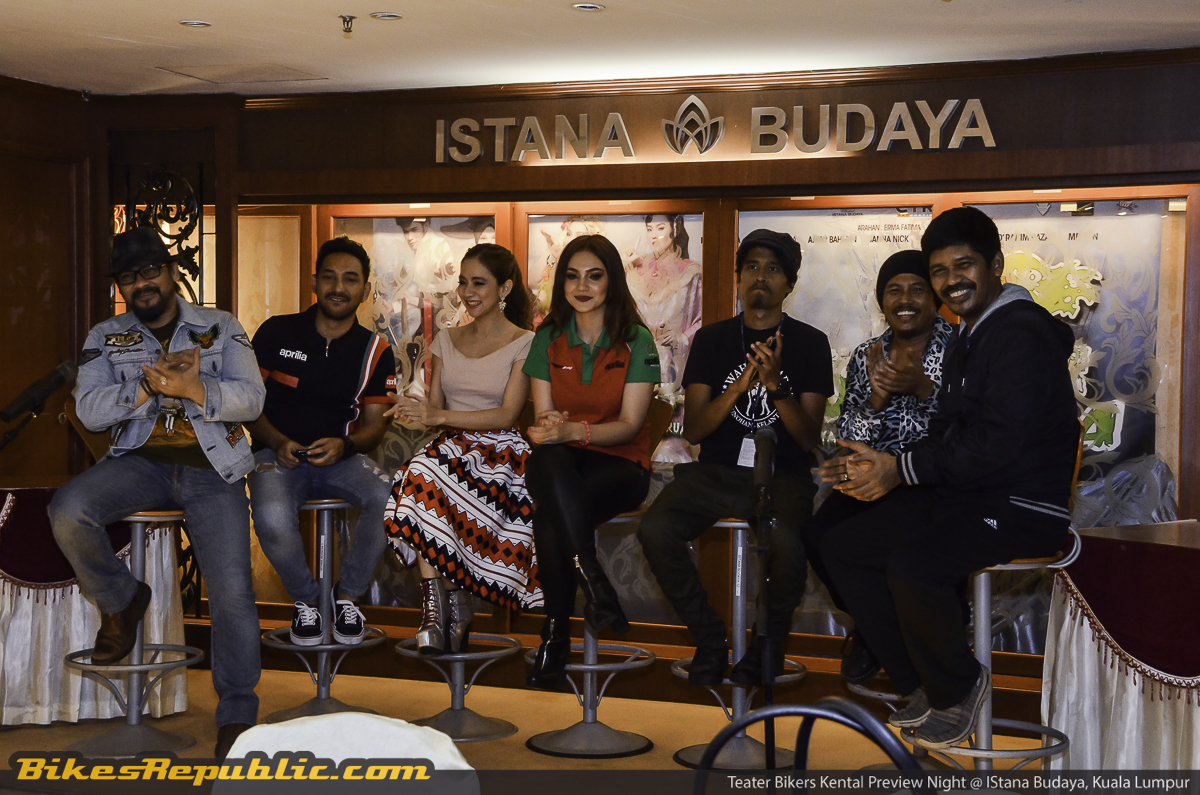 Some of the original film's lead actors, namely Awie, Zizan Razak and Ameerul Affendi, have reprised their on-screen roles in this stage musical adaptation of it. Other notable cast members include local actress and bombshell Nadia Brian, as well as veteran Thai stage actress and singer Pawika Taew Thammakamee, with the cast and crew performing under the direction of Nazrul Asraff Mahzan.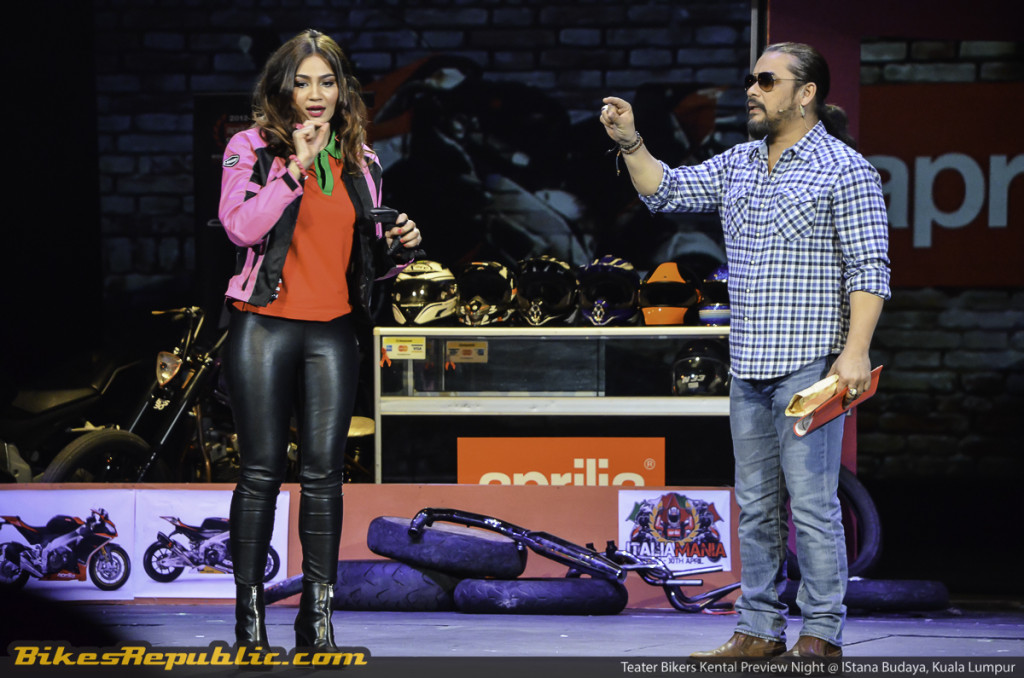 For those of you who haven't watched the original film yet, this trailer posted below should give you an idea of what to expect on-stage.
Whilst we are not experts in reviewing a stage musical production, we found the show to be quite entertaining to say the least, whilst the presence of close to RM500,000 worth of glorious two-wheeled machinery on-stage supplied by Red Garage and Naza Premira is indeed a treat for all biking fans indeed. Adding to this were the antics of comedy genius Zizan, whilst the film's original scores and rocker Awie's own performance provide the appropriate soundtrack to this production as well.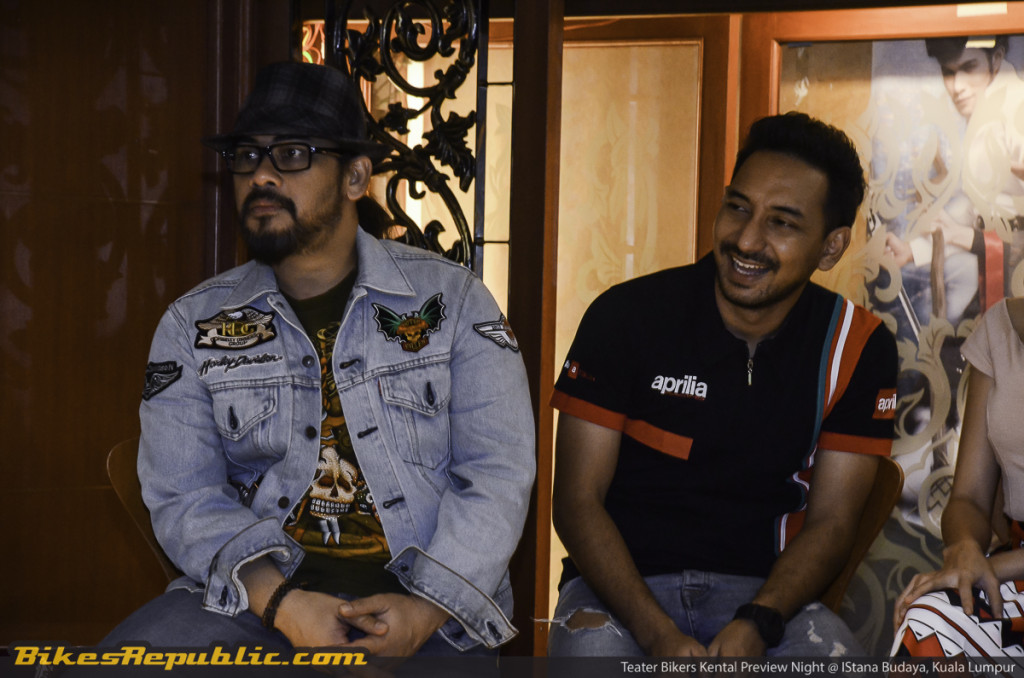 You can catch the 'Teater Bikers Kental' stage production in Istana Budaya during week long schedule starting from January 23 until January 31. Tickets are priced between RM45 and RM305, which can be purchased online via its RedTix ticketing portal or by visitng the box office in Istana Budaya itself.
Teater Bikers Kental preview night @ Istana Budaya, Kuala Lumpur