Having shown us the Recursion concept during the 2013 Tokyo Motor Show, Suzuki's intent at bringing forced induction into bikes is very clear indeed. Fuelling the flame further are rumours of said concept being finalised for production in the last few months, followed by the fact that the mighty S-brand's move towards trademarking the 'Recursion' name and filing patents for designs surrounding the bike's unique powerplant.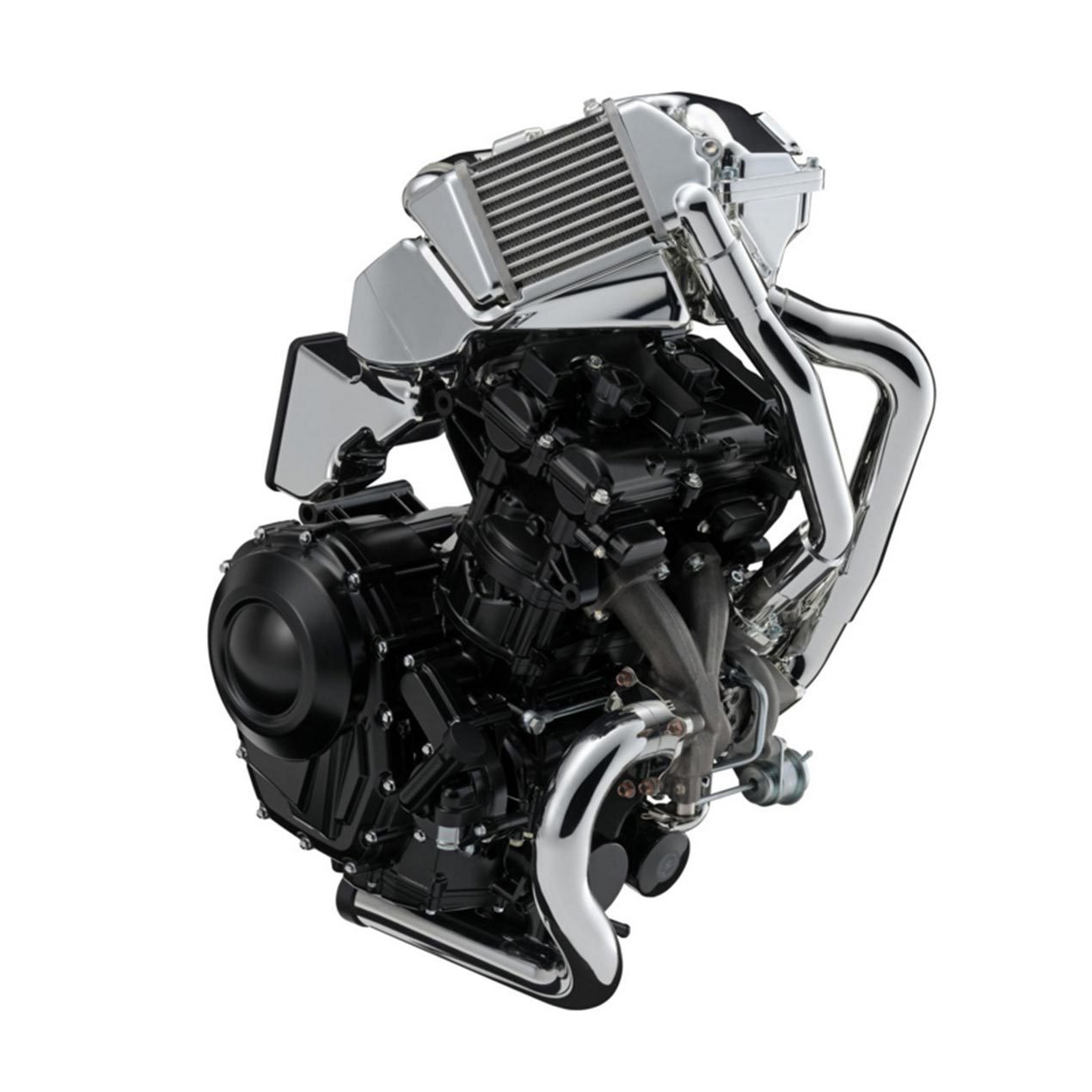 Well, at the on-going 2015 Tokyo Motor Show, it appears that Suzuki are indeed one step closer towards making the Recursion a production reality. At the heart of Suzuki's stand was this, a compact and turbocharged two-cylinder engine called the EX7, presumably made for Recursion.
Other than the fact that it has twin camshafts (DOHC) and four valves, Suzuki did not say much about this turbocharged and intercooled parallel twin. It is presumed that the mill displaces about 588cc, which was the quoted engine size of the Recursion concept. The concept also envisioned the mill to generate just over 100hp and at least 101Nm of torque too – not bad for its size.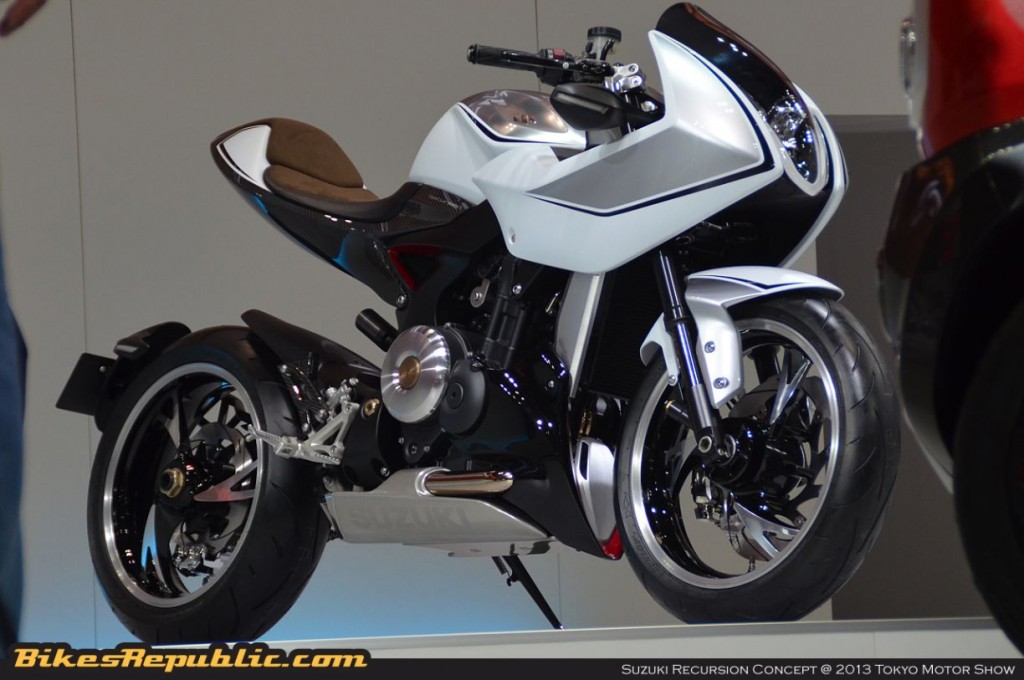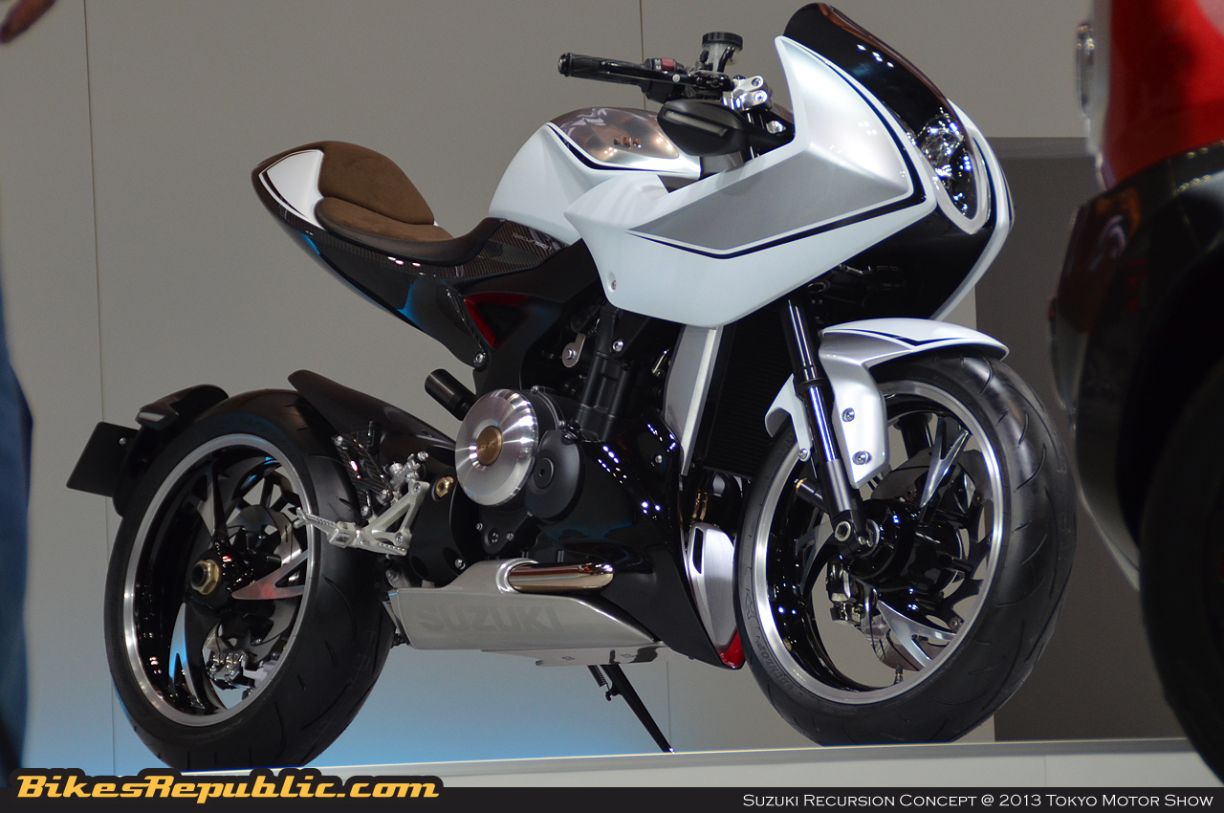 There is still no sight of the Recursion concept's production version during the 2015 Tokyo Motor Show, which likely suggest that we will only see it next year or early in 2017. However, we are led to believe that Suzuki could surprise all with a reveal in this year's edition of EICMA that will take place in just several weeks time in Milan, Italy.
Sources: Asphaltandrubber and Visordown