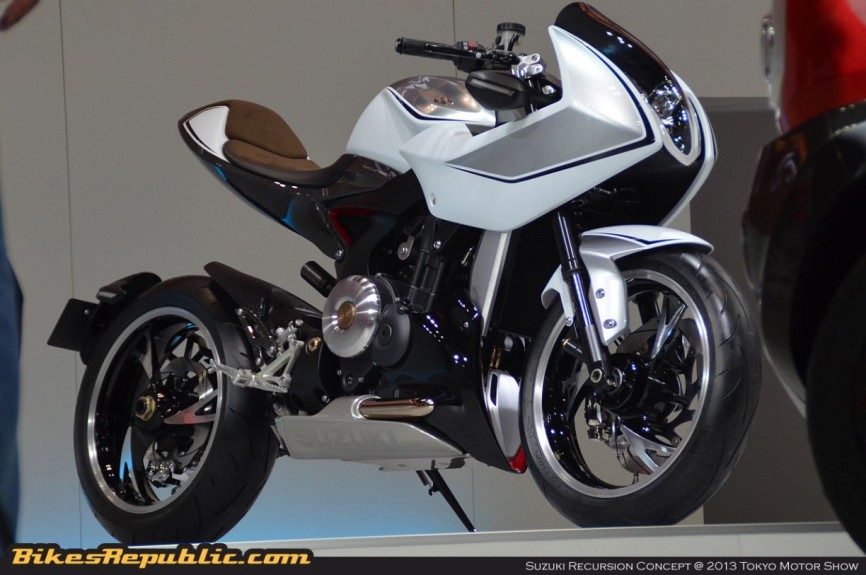 Patents filed online indicate possible production plans for the turbocharged Suzuki Recursion Concept.
If recent patent files that have surfaced online are to be believed, the Suzuki Recursion Concept appears to be one step closer towards production.
A report posted by a reliable source online further indicated several design tweaks, specifically with the turbocharged mill's intake system and, subsequently, it headlamp design. The turbocharged 588cc parallel twin, which Suzuki claims will produce 100hp and 97.5Nm of peak torque, will draw air needed for its intercooler using a mid-placed air intake.
To accommodate the intake's central airflow direction, the concept's nose has been redesigned as well. The stylish single fluid LED strip has been deleted and replaced with a more tradition side-by-side lighting design, with a large intake opening splitting the two.
Only these two small yet critical tweaks were revealed in the patent sketches filed. All other details still remain scarce. Still, the existence of these patents indicate that the Japanese S-brand are inching closer towards mass producing its revolutionary turbocharged middlewight sportsbike that first debuted during the 2013 Tokyo Motor Show.
Source: Espacenet via Visordown