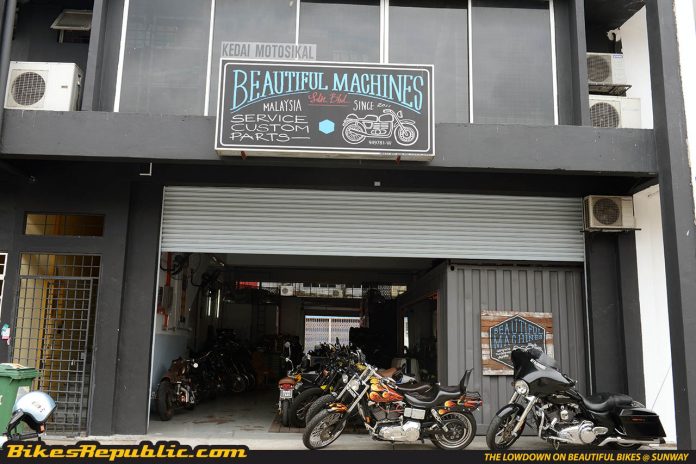 A look into famed local custom builders Beautiful Machines in its home base of Sunway.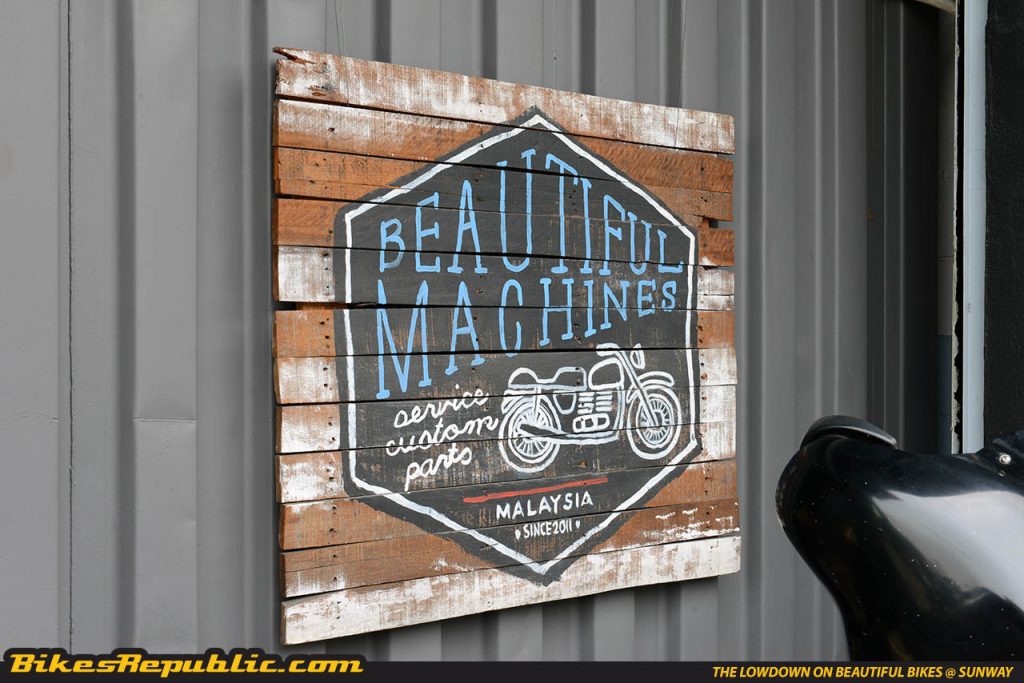 Have you ever wondered if your motorcycle has a soul? Well, if your answer is 'No' then head on down to Bandar Sunway and meet the guys from Beautiful Machines to find it. Situated smack in the hustle & bustle of the Sunway 'Car scene' shops, Beautiful Machines have been building custom motorcycles for the past 5 years.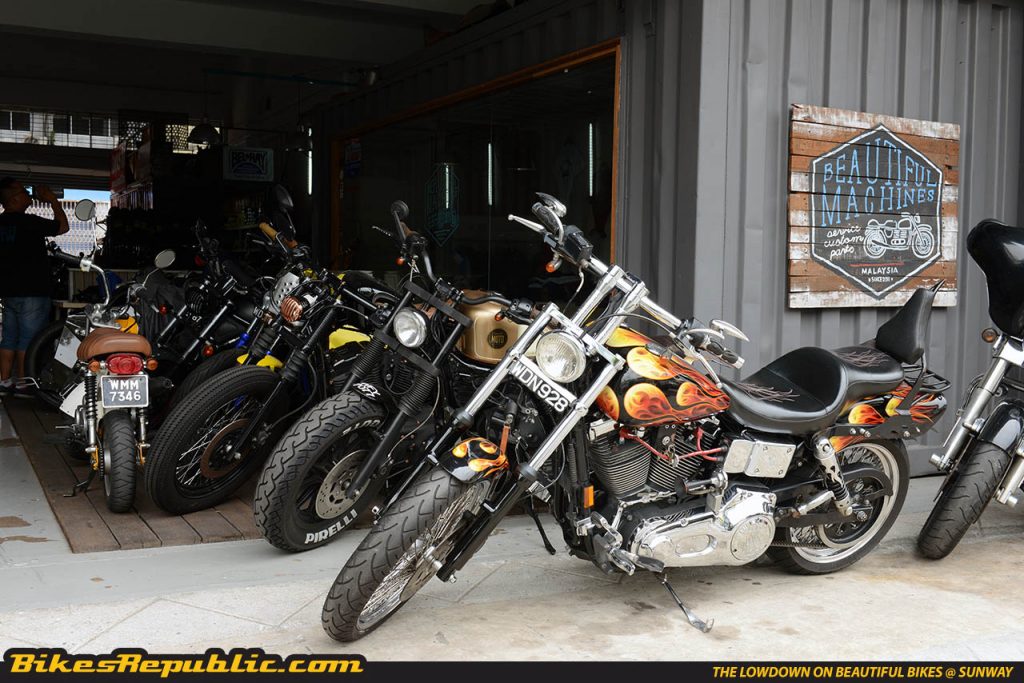 From their humble beginnings in Petaling Jaya, they showed signs that building a 'custom bike' is simple, but building something with 'Soul', 'an everlasting impression', takes a lot of skill, dedication and passion. Since then, these guys have been building show winners at the annual AOS shows.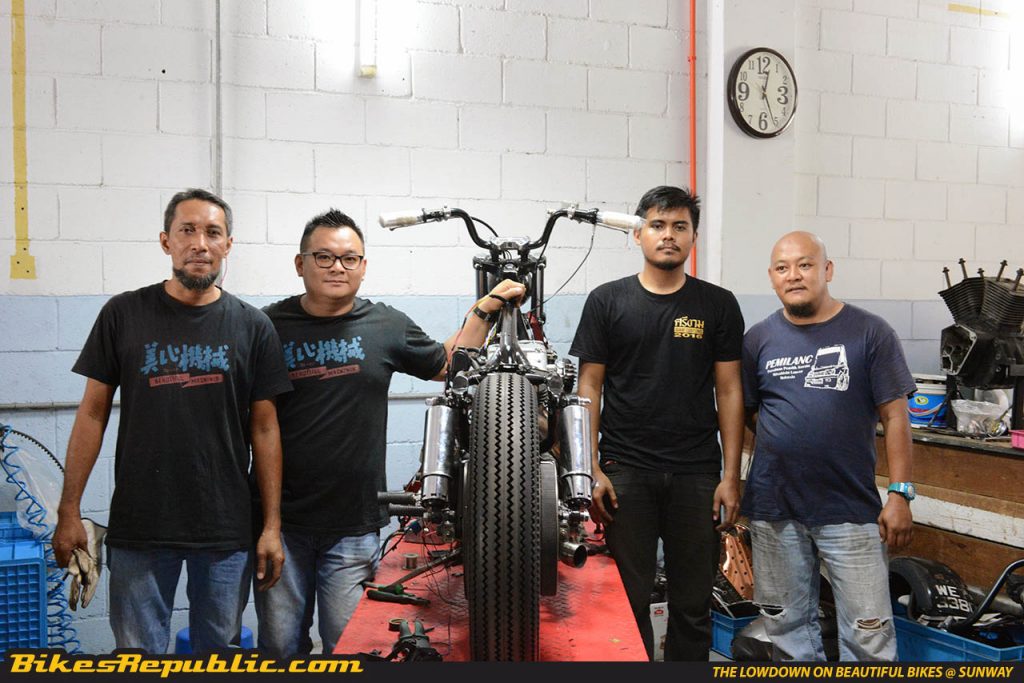 With all the Harleys and custom motorcycles parked outside, entering this cool garage and you'll most likely be greeted by master mechanic Ah Guan, one of three partners in this cool outfit. The other two being Rajay 'Jay' Singh and Maurice Noone. Yes they all ride, and ride hard they do.
Ah Guan, the head honcho here has been working on motorcycles and building custom jobs for most of his working life. His knowledge is deep, and as you converse with him more, you get to see that burning passion in his eyes. He'll tell you straight that life's not fun riding an 'Off-the-shelf' bike.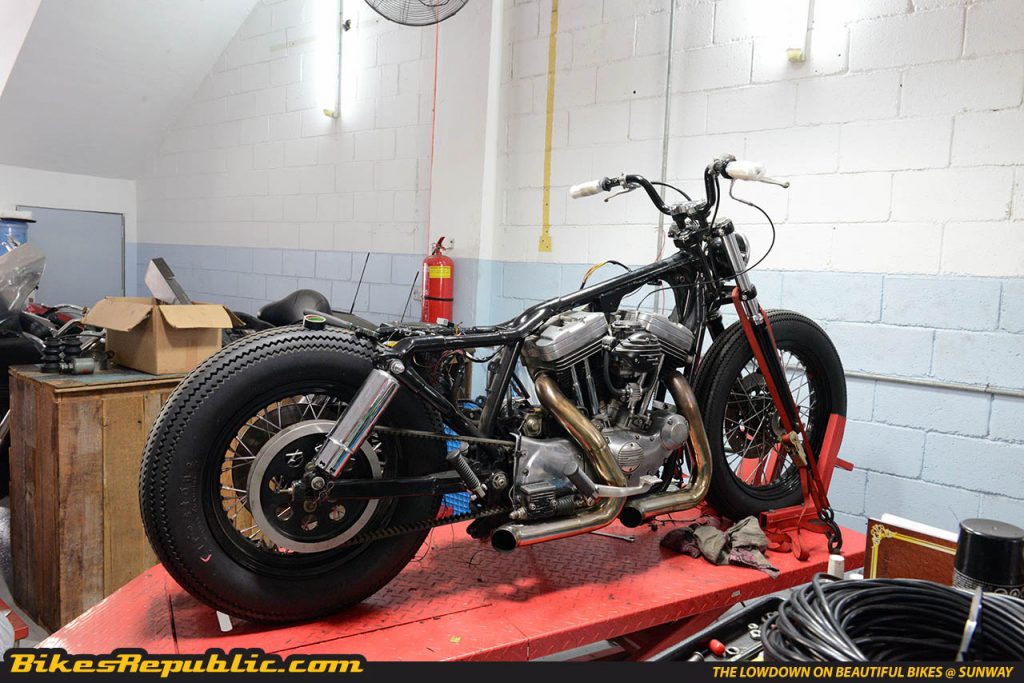 Most of the builds here have been thoroughly thought off and planned with meticulous precision. The little details on the bikes right down to the nuts and bolts, the patina, the welding and finish are just mind blowing. From custom petrol tanks to exhaust systems, these guys do it all by hand.
Being surrounded by a creative team has been a blessing for Guan. You have talents like Abang Azman who fabricates and welds all the metalwork, tattoo artist and designer Julian Oh who shares valuable creative input into the builds and the mechanics who work tirelessly in this time consuming job. Yes, it may take time to build a show bike but they all enjoy it. This is 'passion'.
Ask Guan about the latest offerings from Milwaukee and he'll tell you, "Got no Soul la brother". It's all about breathing life into a motorcycle he continues. Yes it's true, no two bikes built here are the same. He introduces us like a proud father to his show winners.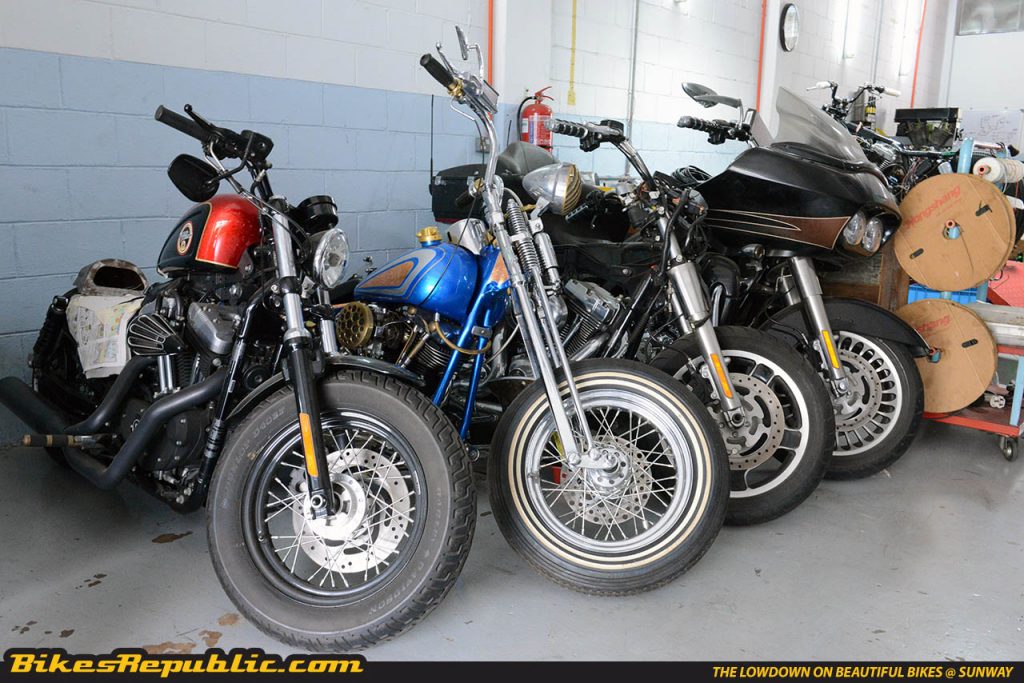 'Rude Boy', which was their first AOS show winning motorcycle, is a tricked-out Sportster built for a celebrity chef. Next was 'Puting Beliung' their second AOS winner and their latest winning entry, 'Monster'. Guan mentioned these bikes are still evolving as time goes by. The owners liked following the latest trends.
One bike caught our attention, a yellow Ducati Scrambler. Totally tricked out, mad design but it works. Yes, it's not all about Harley-Davidson motorcycles here. We spotted a couple of café racer Suzuki GS550s at the back, a tricked out Triumph Bonneville and a custom Kawasaki WR650 amongst all the American iron.
So then, if you need a cool bike with a 'Soul', do come and visit Guan & Co. at Beautiful Machines. Custom your ride, buy a shop tee, look cool, spread the word and support the scene.
Do watch for our feature test rides on the show-winning bikes soon. Yes, these machines are ridden and not 'Show Queens'.
Beautiful Machines Sdn. Bhd.
No.29, Jalan PJS 11/4, Bandar Sunway,
46150 Petaling Jaya, Selangor DE
Tel: 603-5612 2506, Fax: 603-5613 6227
Email: billynfun@gmail.com