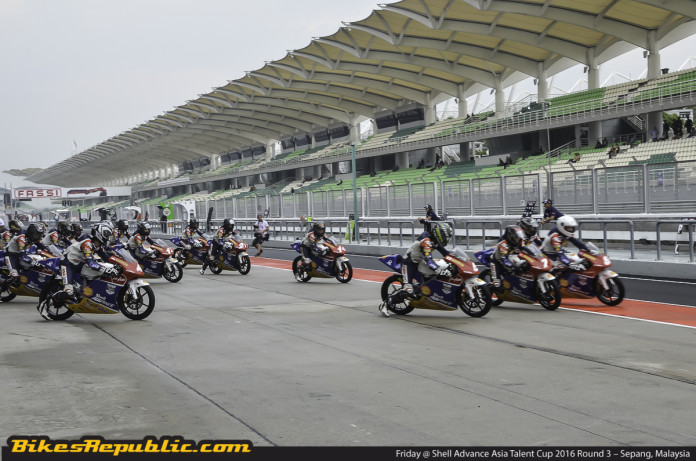 Shell Advance Asia Talent Cup 2016 kicks off third round in support of WSBK Malaysia 2016.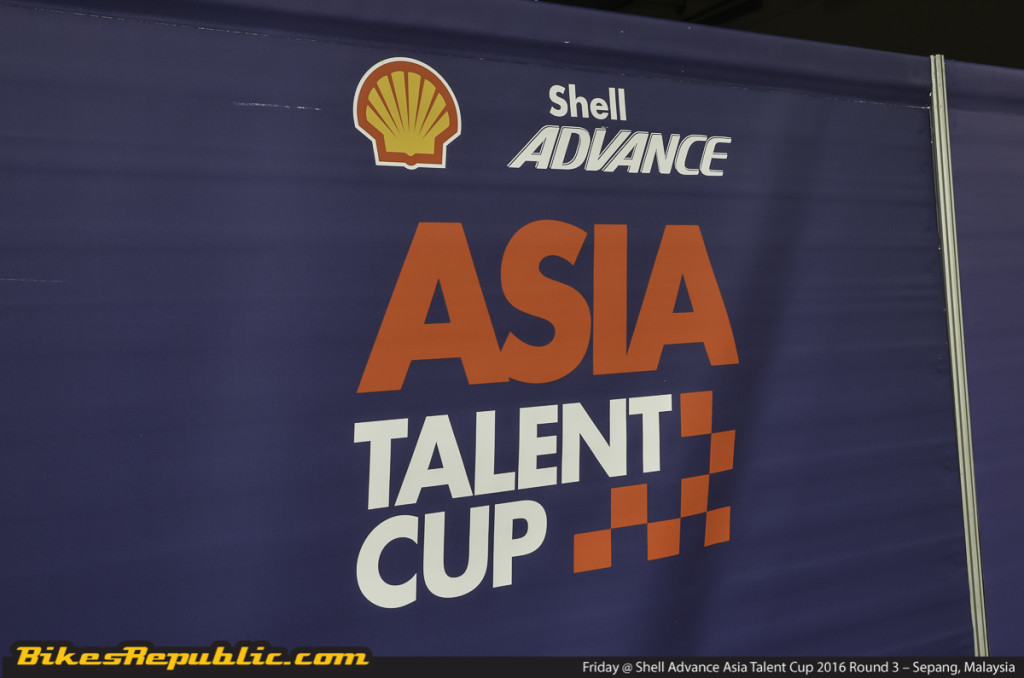 After a hiatus of nearly two months, the Shell Advance Asia Talent Cup 2016 season resumes for its third round this weekend in Sepang, Malaysia. Asia's finest and fastest youngsters will share the track once again with the professionals of the World Superbikes Championship for WSBK Malaysia 2016.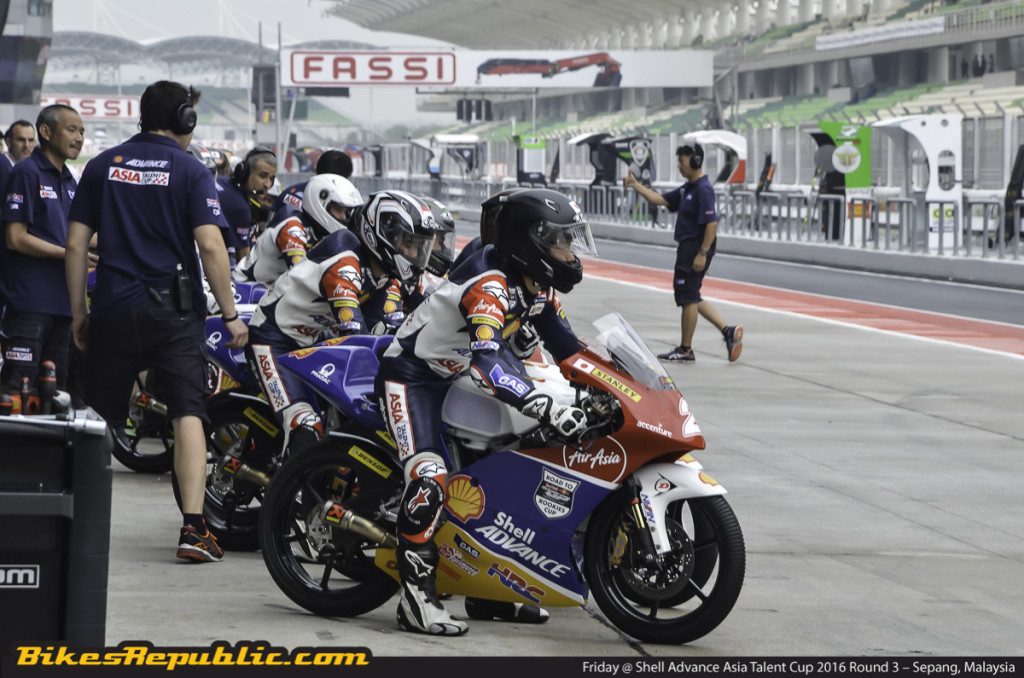 Besides the notoriously temperamental Malaysian weather wreaking havoc, the series' riders are also faced with a new challenge in the form of the Sepang International Circuit's (SIC) newly resurfaced course. The series' last outing here was in February earlier this year for pre-season tests just before the circuit closed for its upgrading works.
But first, here's a recap of how 2016 has been so far after just the first two rounds and four races – Qatar and Thailand.
The season so far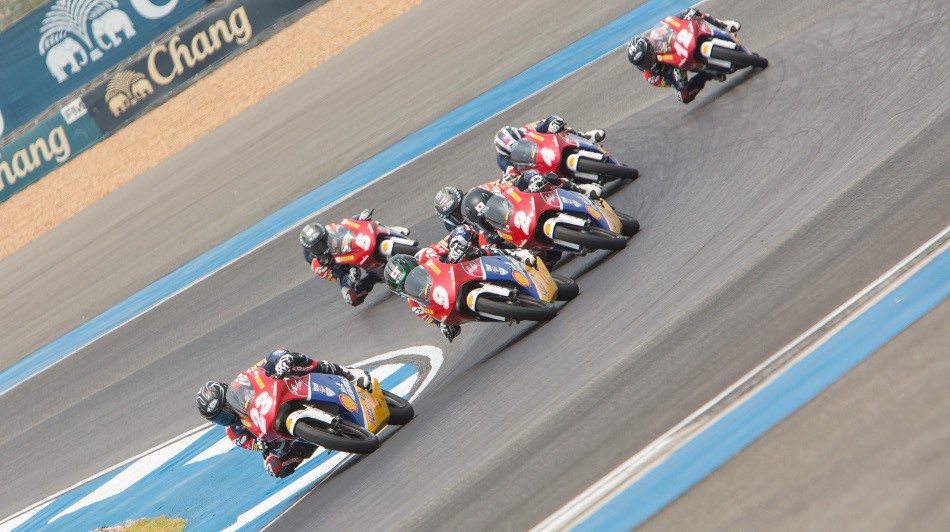 Having scored a sensational win and consistent podium finishes, Indonesia's Gerry Salim leads the championship standings with 71 points. Just 17 points down in second with 68 points is returning Thai rider Somkiat Chantra whilst Japan's Ai Ogura ranks third with 67 points.
With a non-Japanese rider leading the standings, a very rare outcome in the series' three-year history, all eyes are on the Japanese contingent still, this time with the question of whether if they can retain their dominance in the series yet again. One thing we are certain about is that series coach Alberto Puig has got himself a slightly different challenge this season with the leading ASEAN riders.
Asia Talent Team

The near two-month hiatus was not a period of silence for the Asia Talent Cup riders' alumni, especially those who were drafted into the Asia Talent Team to compete in the 2016 CEV Junior Moto3 World Championship. Currently, the team fields current Asia Talent Cup rider Kazuki Masaki in its roster.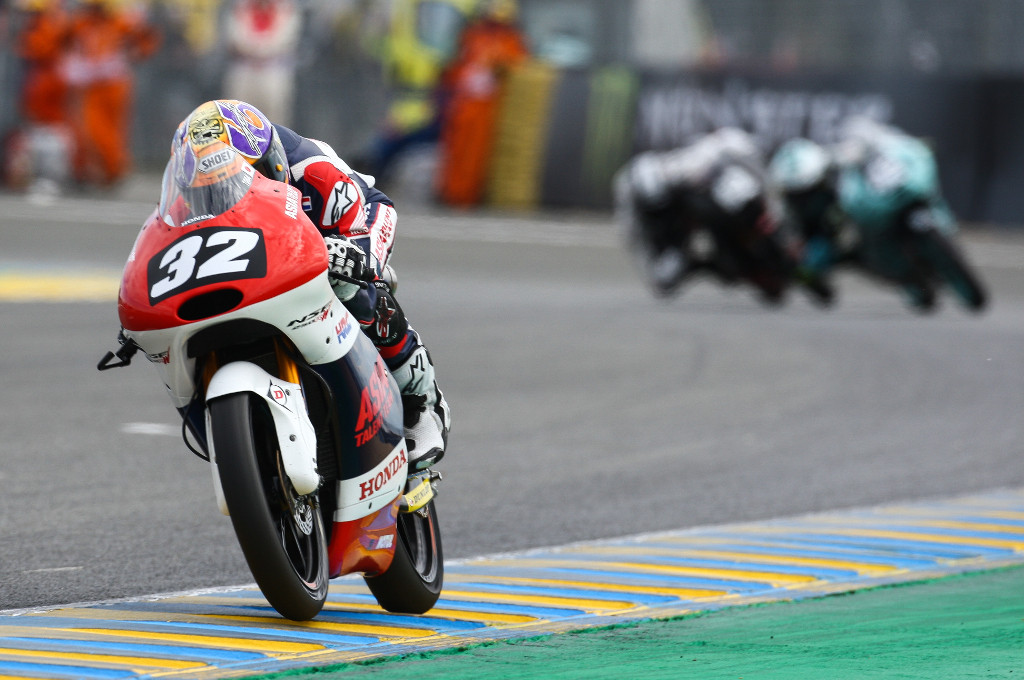 Their most recent outing in Le Mans, France saw the team bagging a podium finish scored by 2014 Asia Talent Cup champion Kaito Toba whilst 2015 Asia Talent Cup champion Ayumu Sasaki, who also races in the Red Bull Rookies series this season, finished in the top ten to score some vital points.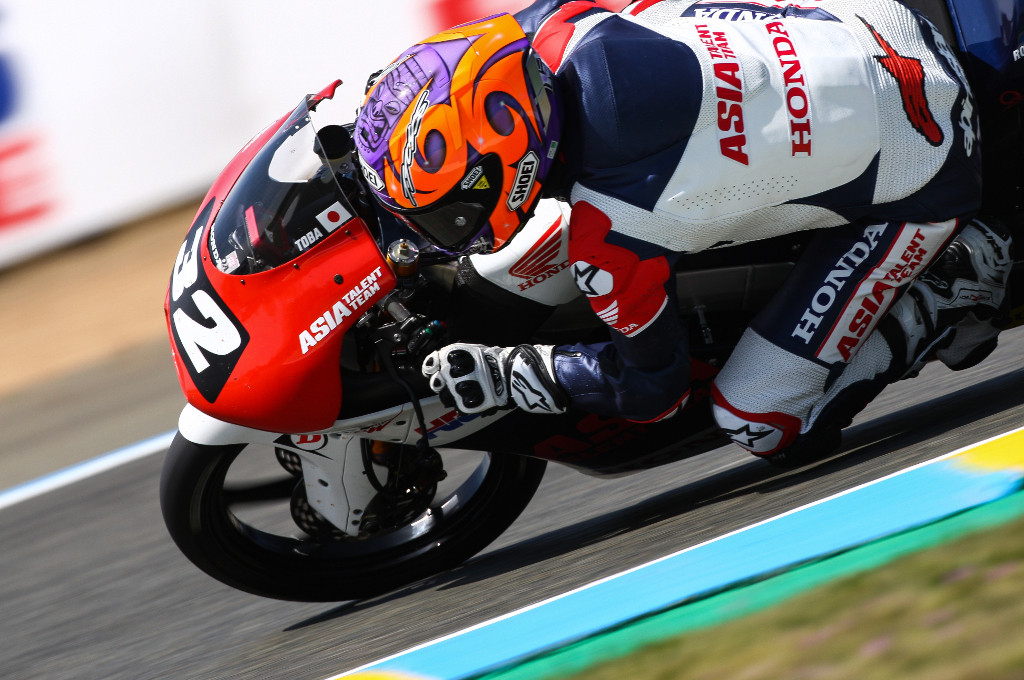 With the Asia Talent Team, Dorna has essentially paved the way for the current crop of youngsters vying for glory in the Asia Talent Cup series.
Friday @ WSBK Malaysia 2016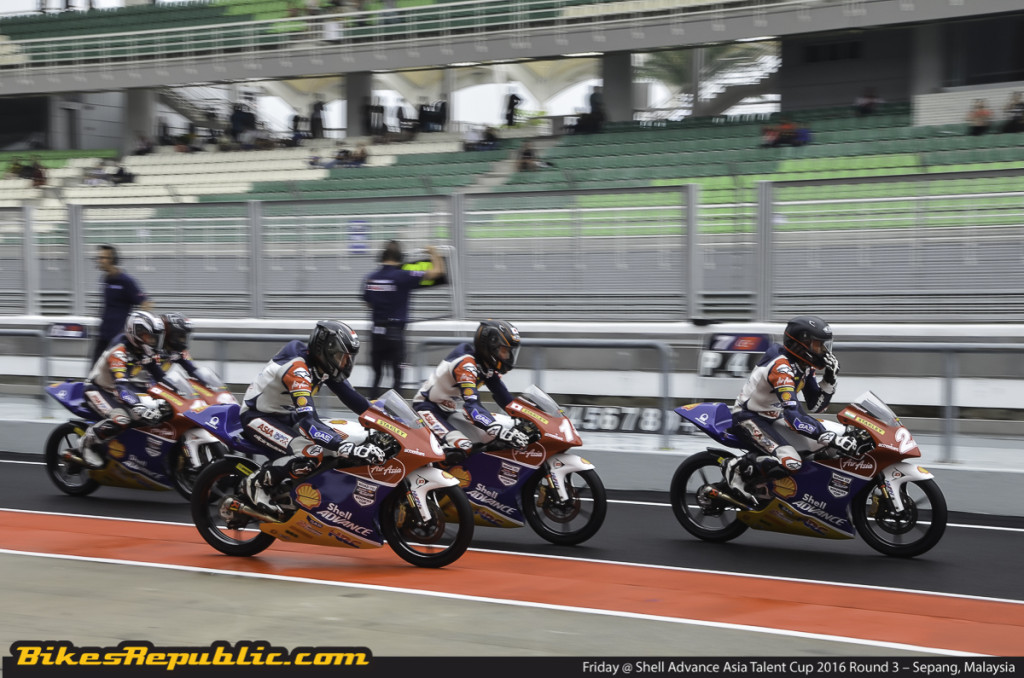 Coming back this weekend and things have kicked into high gear. Friday saw the grid hit the track for two practice sessions held in between the WSBK and WSSP practice sessions. Like their counterparts in WSBK and WSSP, the biggest concern for most riders were their performance on the newly resurfaced track.
Topping the timing board in FP1 was Somkiat Chantra. The Thai rider has proven himself to be a fast contender last season and recorded the fastest time during pre-season tests held in Sepang earlier this year, lapping it then at 2:17.901. However, with the newly resurfaced course, Chantra topped the time sheets inFP1 at 2:26.602 instead.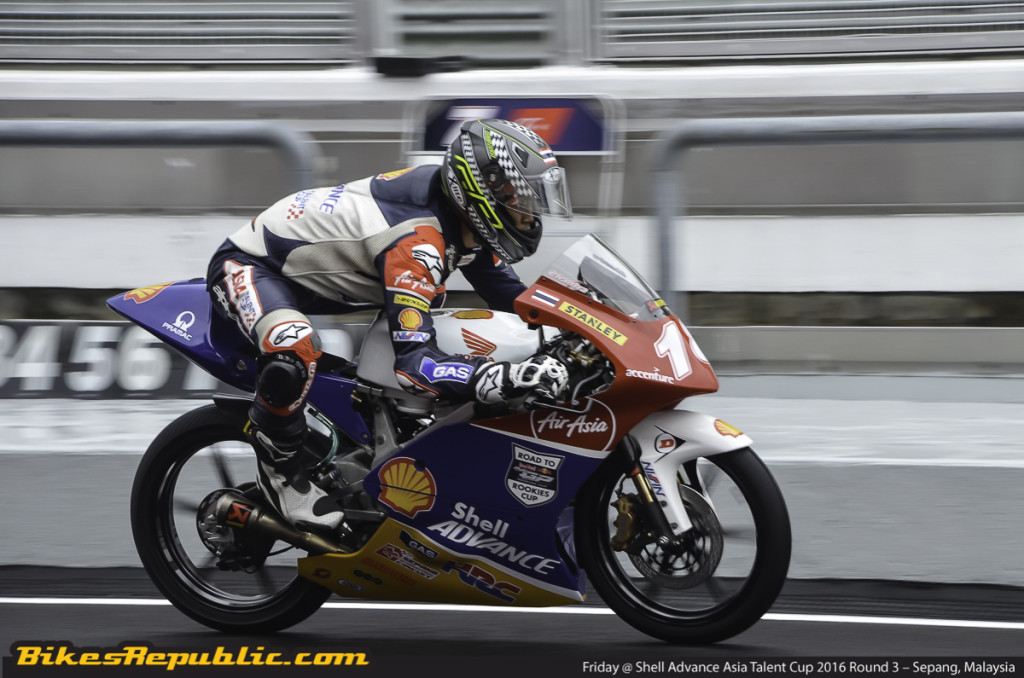 Hot on his heels were Ai Ogura in second after lapping the course in 2:26.634 – a close 0.032 slower than Chantra – followed by Kazuki Masaki in third with his best time of 2:26.642.
The lap times got even slower in FP2 held later in the afternoon after a brief rain storm rolled in. Here, it was Japanese rider Ryusei Yamanaka who shined after topping the timing board with his best time of 2:33.129. Ogura came in second again with his best time of 2:33.229 whilst Chantra settled for third with his best timing of 2:33.587.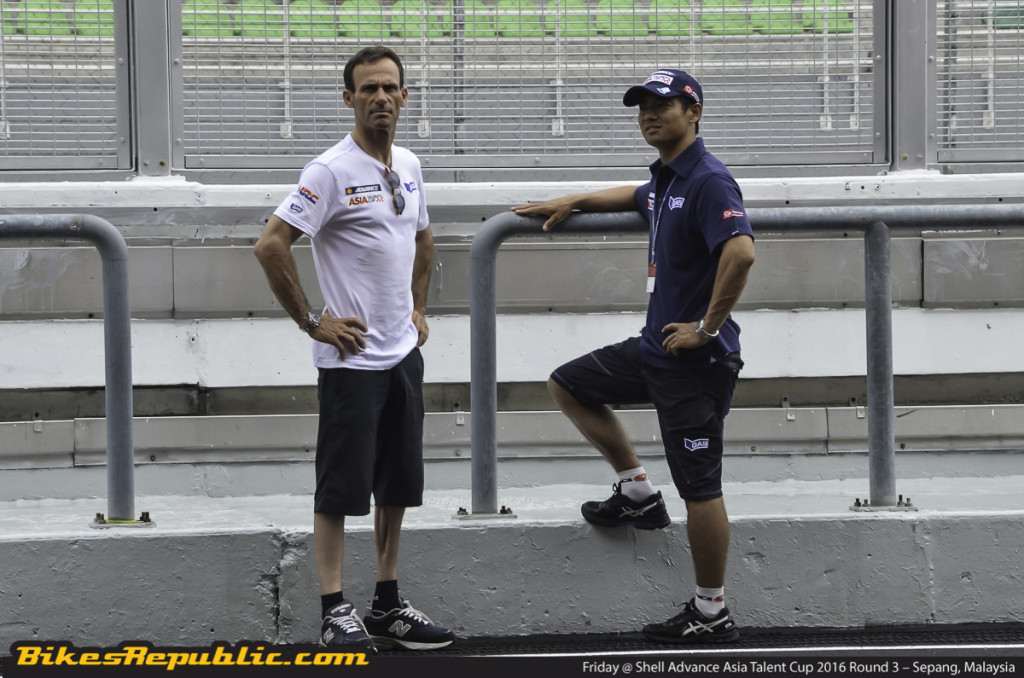 Suffice to say, the new surface is one huge challenge for the riders this weekend, and all attention in the garage now focuses on Saturday morning's qualifying scheduled for 10am.
Team Malaysia
As a refresher, Malaysia is represented in the series by rookie Izam Ikmal and returning rider Ahmad Idham Khairuddin. For the latter, who was initially drafted last year as a wildcard before being a new late-addition, this weekend is special one as he shares the Sepang track with older brother Zulfahmi Khairuddin in WSSP.
Ahmad Idham remains the only point-scorer of the two and currently ranks 15th in the standings. Rookie Izam Ikmal, on the other hand, is showing signs of struggle and has yet to score some points. This weekend in Sepang could be a turning point for him.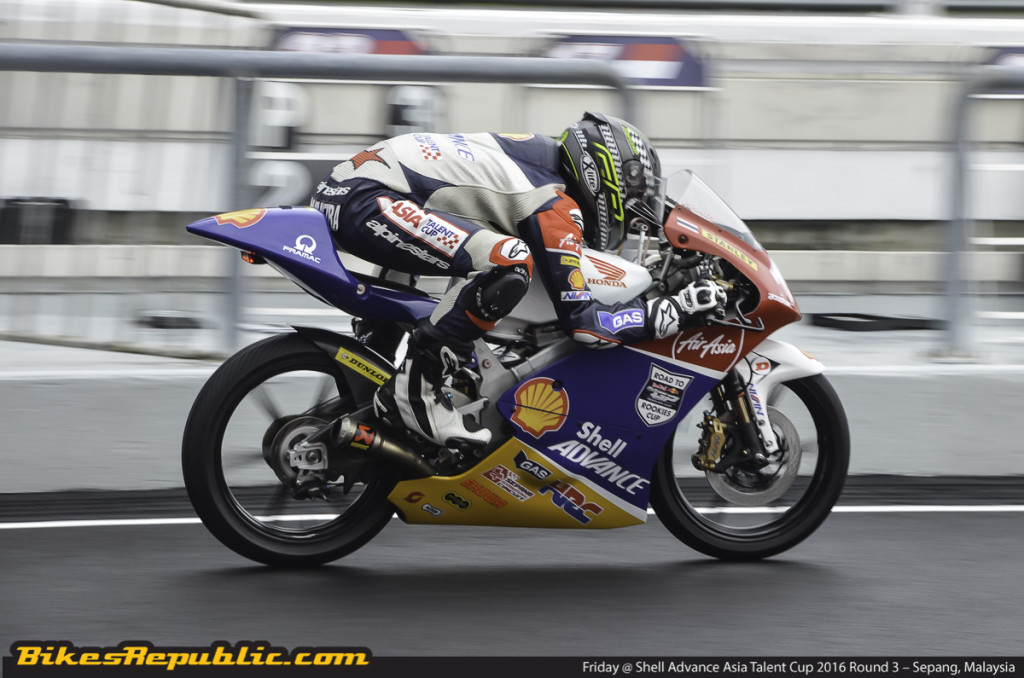 Stay tuned to our site as we bring you updates from Round 3 of the Shell Advance Asia Talent Cup series together with updates from WSBK Malaysia 2016 main event all weekend long.
Shell Advance Asia Talent Cup Friday Practice results