Asia's only leading Moto3 race series is now welcoming applicants for its 2016 Season. Think you have what it takes? Sign up now for Shell Advance Asia Talent Cup 2016!
The Shell Advance Asia Talent Cup, Asia's only leading Moto3 racing series, has now open registration for its upcoming 2016 season starting July 1st.
Interested applicants will need to register online via the series' official website, www.asiatalentcup.com. The registration period will only last from July 1, 2015 until August 15, 2015. Selected applicants will be notified in the following months prior to the series' scheduled selection event in the Sepang International Go Kart Circuit later this year on October 20 ad 21.
The selection event will be held shortly after the 2015 Shell Advance Malaysian MotoGP race weekend and the season finale of the Shell Advance Asia Talent Cup 2015 season.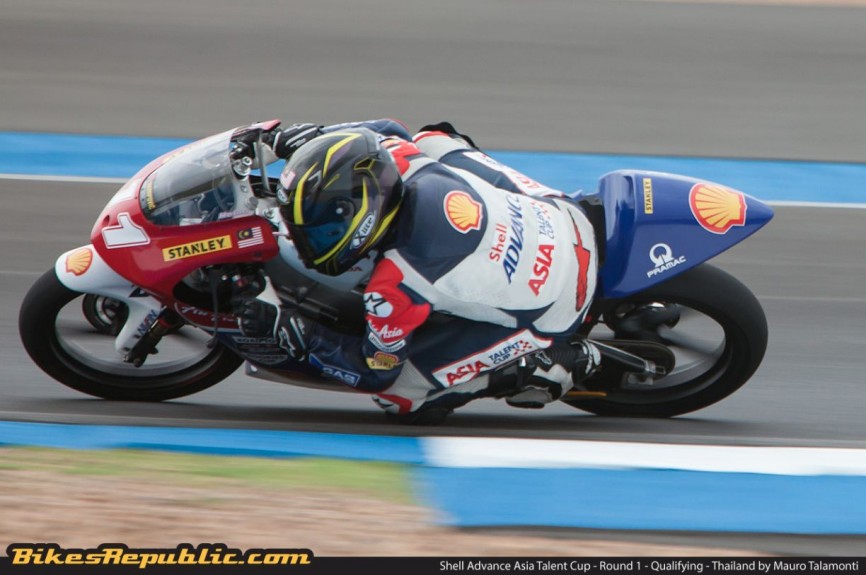 "We are delighted to be launching the third edition of the Cup, a project designed to identify and develop the best young Asian talent, and make the sport more accessible to future riders," commented Carmelo Ezpeleta, CEO of Dorna Sports, the series' main organizing body.
The series will also see the continuing support from title sponsor and partner Shell Advance. Shell's general manager of marketing B2C, Andrew Herpher states: "Shell Advance is extremely proud of its commitment to this programme as it now enters the third season recruitment drive and continues the search to find the next talented crop of young riders and potential future world champions."
Presently, there are five riders flying the Jalur Gemilang in the current Shell Advance Asia Talent Cup 2015 season. They are none other than 16-year-old Helmi Azman from Kajang, Selangor, 17-year-old Adam Norrodin and 19-year-old Fakhrusy Rostam from Johore, 19-year-old Shafiq Rasol from Malacca, as well as rookie 16-year-old Azroy Anuar. (read more about them here)
Amongst the four returning riders, Shafiq Rasol has proven that Malaysian youngsters have what it takes to win following his sensational performances last year, whilst Adam Norrodin has expanded his horizons by competing in the Junior World Moto3 Championship this year.
Think you have what it takes to become Asia's next MotoGP rider? Head on over to www.asiatalentcup.com now and sign up! Malaysian youngsters between the ages of 13 and 21 years old are welcomed.
Check out our in-depth coverage of the Shell Advance Asia Talent Cup series from this year and last year as well.