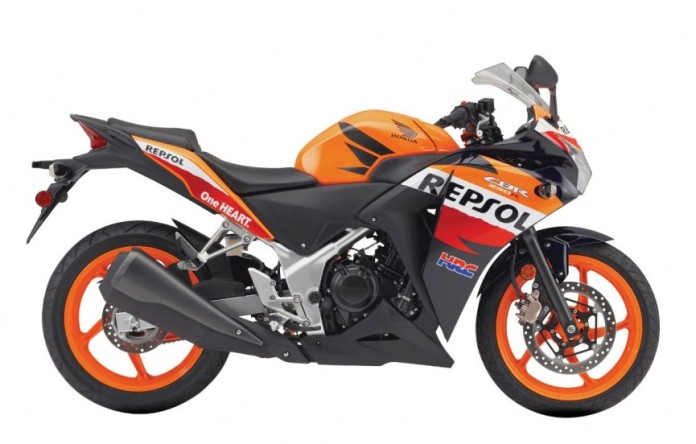 Japanese magazine claims Honda planning to match Kawasaki and Yamaha with parallel-twin CBR250R.
A Japanese motorcycling magazine recently created some buzz after it published its render of a supposed parallel-twin version of the Honda CBR250R.
The magazine went further to claim that Honda has planned for the new model to enter the rapidly growing entry-level sportsbike segment, and could perhaps match itself up (finally!) against popular rivals such as the Yamaha R25 and Kawasaki Ninja 250.
Typical of 250cc entry-level sports bike, the intended market isn't Europe, but Asia. The plan sounds legit, especially when you take into account of Honda's unrivalled market domination in countries such as Indonesia and India.
The published render by the magazine shows the parallel-twin CBR250R sporting much of the CBR300R version's aesthetics and bodywork, leading many to suggest that the CBR300R's frame, suspension, and wheels would be carried over too.
While the Japanese magazine responsible for the render does not usually get things accurate, sources based in Indonesia are instead indicating that the Japanese H-brand is actually planning a new V-twin-engined sports bike to rival against the Yamaha R25.
The same source also stated that the model will be made in Indonesia, and is currently codenamed 'K64A'. The supposed V-twin arguably makes more sense, since Honda has an existing V-twin mill already, which would allow the firm to draw upon it as the basis for such a model (think along the lines of the Japanese-market VTR250).
We've had an up-close view of the current CBR250R when Boon Siew Honda previewed it not too long ago.Check out the gallery below to see it in the flesh.
Source: Visordown