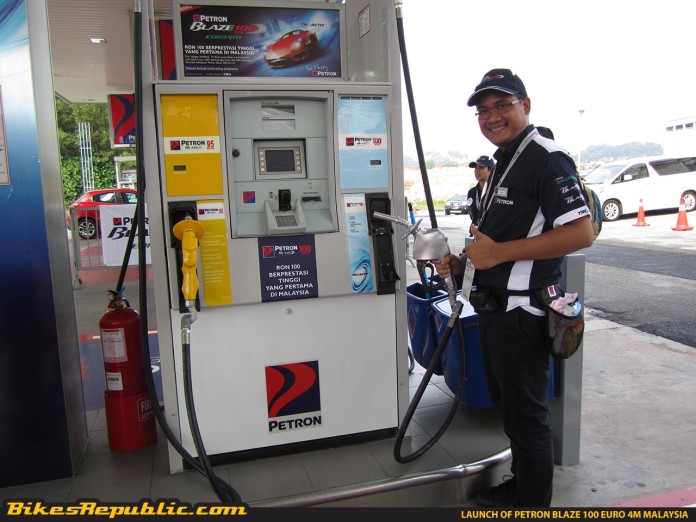 Speed demons in Malaysia have been kept at the edges of their seats when news first broke about a new high octane fuel that was to be introduced soon.
There were talks of it being akin to racing fuel and such, and it was the Honda fan boys and their high compression machines and the turbocharged overlords who were the most excited.
So today Petron Malaysia finally introduced the first ever 100 Octane fuel in Malaysia, officially calling it the Blaze 100 Euro 4M.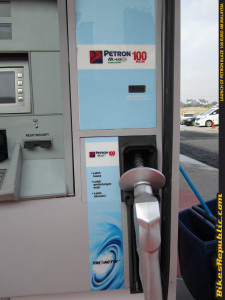 The car boys are rejoicing, but what does it mean for Malaysian bikers? Can our machines actually run this new high performing juice?
We have been talking to various manufacturers over the past week and the simple answer is yes. The not so simple answer is, call your dealer, you might have to get your machine tuned. The straightforward answer is if you are riding a kapcai for your daily errands, you don't need high performance fuel.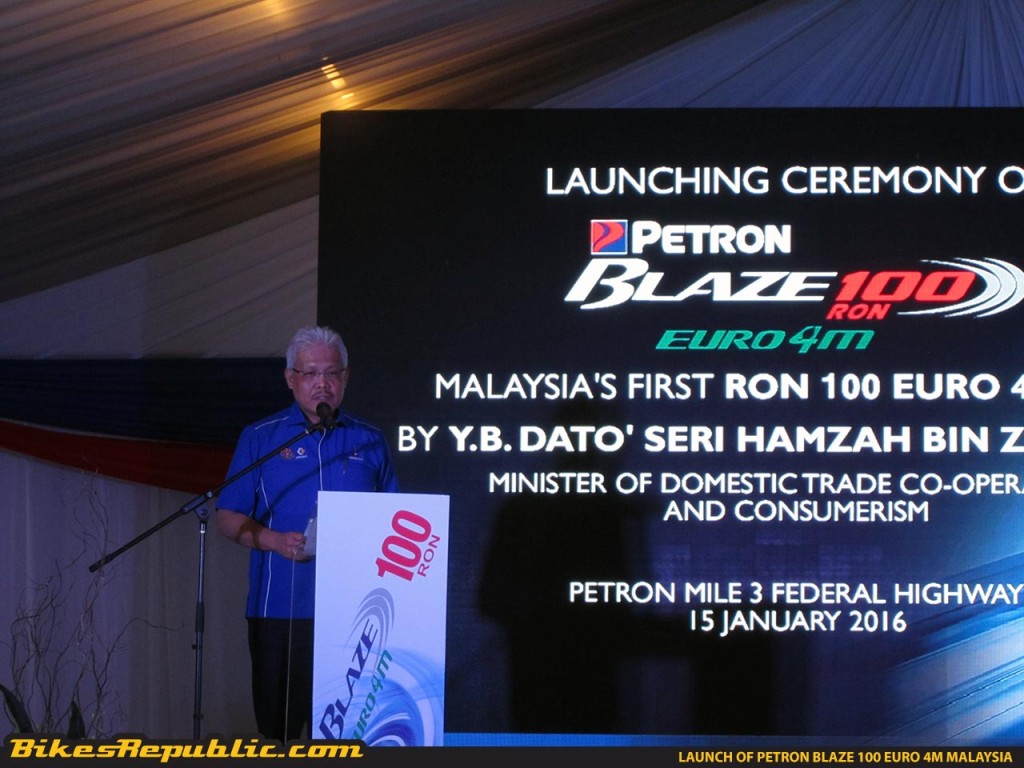 There have been cases reported in Australia where fuel lines were clogged by a yellow sludge type material which built up in the fuel tank and then spread through the entire fuel system. This happened after using a particular brand's RON98 graded fuel. But research showed this could have happened due to the usage of fuel additives such as an octane booster, which reacts badly with the high solvency of a high octane fuel regardless of brand.
So stay away from octane boosters if you are going to be using high octane fuel.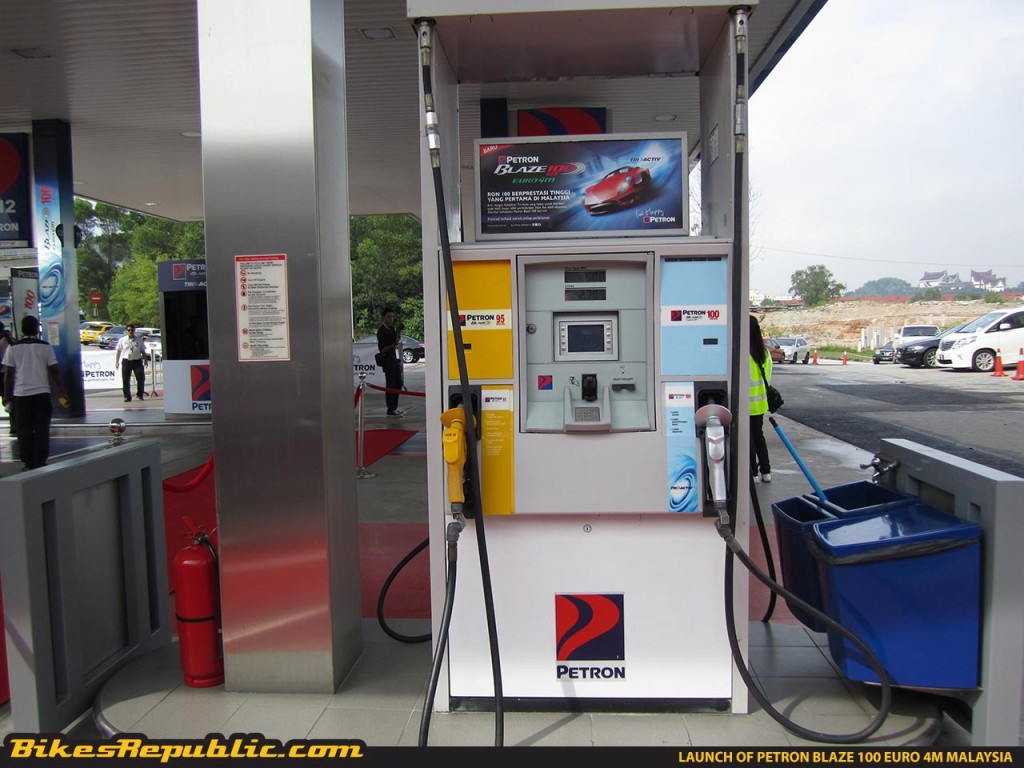 Most bikes need a minimum of RON 95 grade fuel, and Malaysian bikes have been specially tuned to run on our low grade fuels. So there is a possibility that your machine will have to be tuned to run on high octane fuel such as Petron's RON 100 petrol.
But keep in mind that most modern motorcycles run a high compression ratio, and that basically means that the higher the octane in the fuel, the better your engine will perform.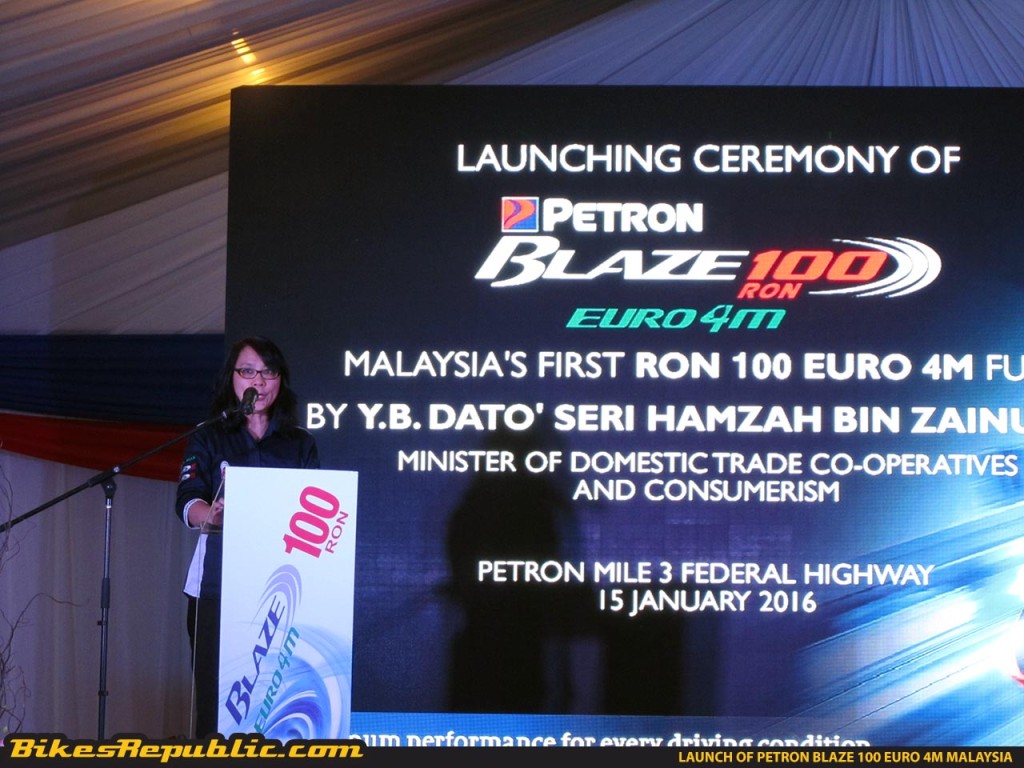 In the week leading up to the launch of Petron's Blaze 100 Euro 4M fuel, we took the liberty to ask some of the industry leaders on whether or not their bikes were suitable to run the high grade petroleum.
Dato Malique of Triumph Motorcycles Malaysia had this to say when I asked him for his opinion, "100 RON is not necessary for road bikes. Triumph bikes are tuned to accept fuel from 87 RON (e.g. useful for when you ride/ adventure in countries with poor fuel Q) up to 98 RON. Like most vehicles the tune is up to Premium 98 RON. We can use 100 RON and get more power by advancing the ignition timing but we are not racing. High compression engines and Turbo cars benefit most from high Octane fuel as it is more stable and less likely to pre detonate. You can time your burning more precisely for most powerrrrrrrrr."
Sashi Ambi, Head of Corporate Communications for BMW Malaysia responded to our email query with a simply straightforward and reassuring, "Yes. Our bikes are capable of handling the fuel so owners should not have a problem."
But a simple search online will reveal that some bike owners have had problems in extracting the maximum potential with high octane fuel, especially those running low compression ratios and even fibre glass fuel tanks (for custom bikes). So best do your research or ask your dealer if you are still not sure or you would be doing nothing more than burning a hole in your wallet for as much performance as the cheaper RON 95 grade fuel.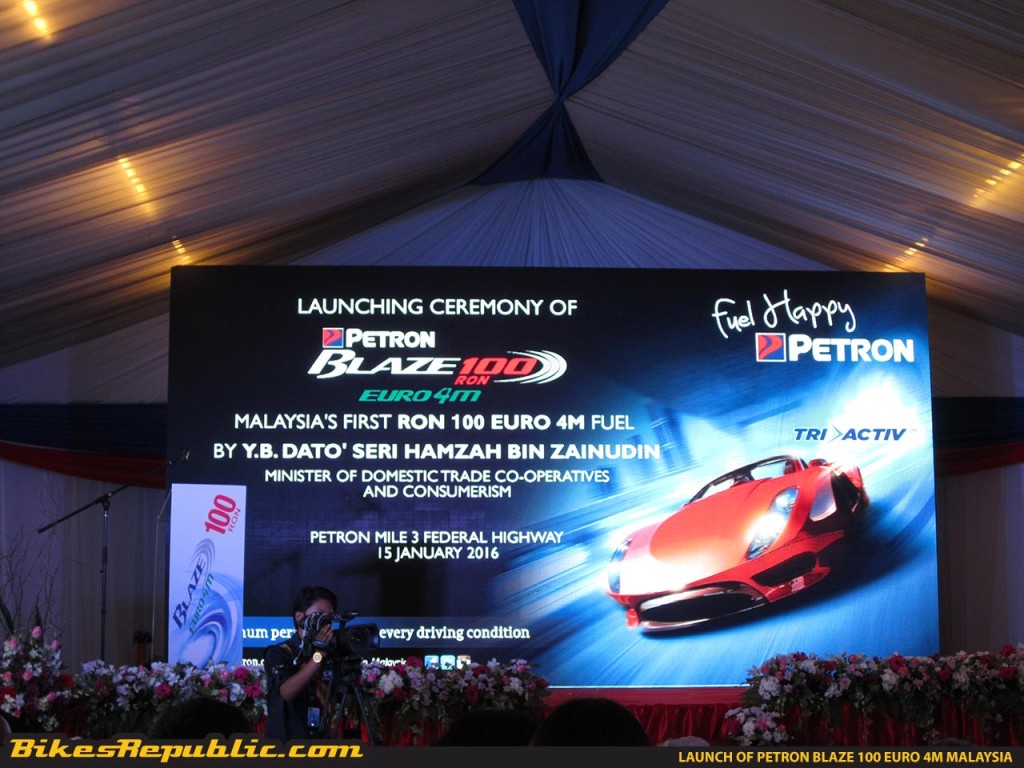 And if you want to see how your bike performs on the best performance fuel currently in Malaysia, you can get Petron Blanze 100 Euro 4M petroleum at the following stations and it costs RM2.80 per liter:
Petron ML3 Federal Highway (towards Subang before the Batu 3 toll on Federal Highway)
Petron Taman Tun Dr Ismail
Petron Damansara Kayu Ara
Perron Kesas West Bound
Petron Jalan Maarof
Petron Sg Besi Toll South Bound
Petron Skudai Toll North Bound
Perron Linkedua South Bound
For more information about the fuel, you can call 1300-228-211.