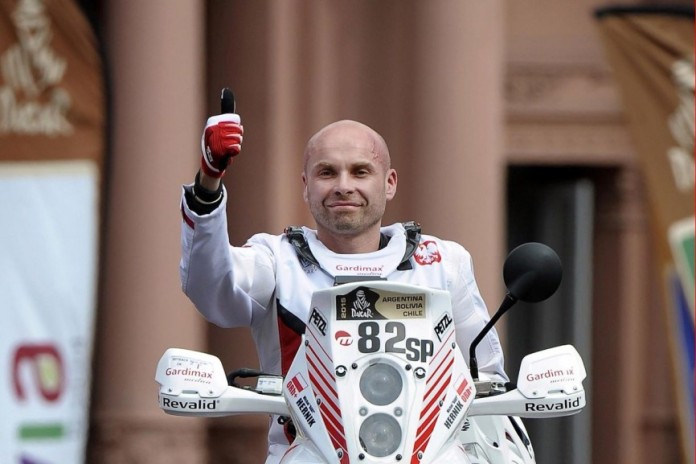 Polish rally rider Michal Henrik found dead on Stage 3 of gruelling 2015 Dakar Rally.
Racing is dangerous. Once in a while, we get grim reminders just how deadly it can get, and the recent death of a rally rider on the third stage of the 2015 Dakar Rally is no exception of that.
The annual rally recorded its first casualty after Polish rider Michal Henrik was found dead on the rally third stage held between between San Juan and Chilecito, Argentina.
According to a press release issued by the rally's race management team, officials lost track of Henrik's on-board tracking signal, and was informed that the Polish rider did not complete the stage at 3:16pm local time. The race direction then began a search party to locate the missing rider shortly after at 3:23pm local time.
Unfortunately, the search located the 39-year-old rider's body soon after. Henrik's body was found at the stage's 206 kilometre mark, and roughly 300 meters astray from the stage's path. Tests reportedly conducted later by doctors suggest that Henrik succumbed to dehydration and hypothermia.
Henrik marked his first appearance on the Dakar this year and had previously participated and completed in the equally gruelling 2014 Abu Dhabi Desert Challenge. Prior to that, Henrik also charted his entry and completion in the 2013 edition of the Morocco Rally.
Source: Dakar via Asphaltandrubber