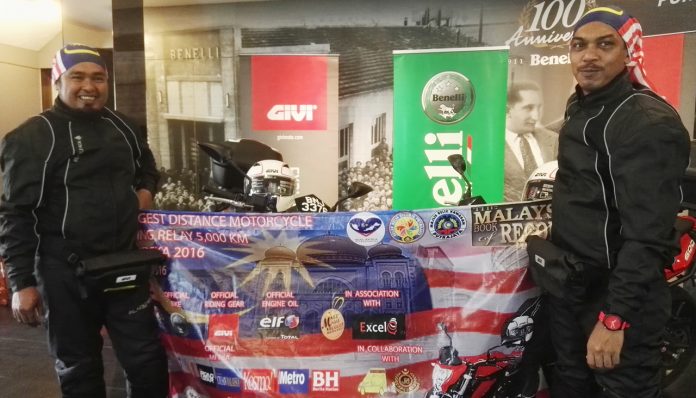 Local duo aims to set new record by riding two Benelli TNT 600 bikes around Peninsula Malaysia.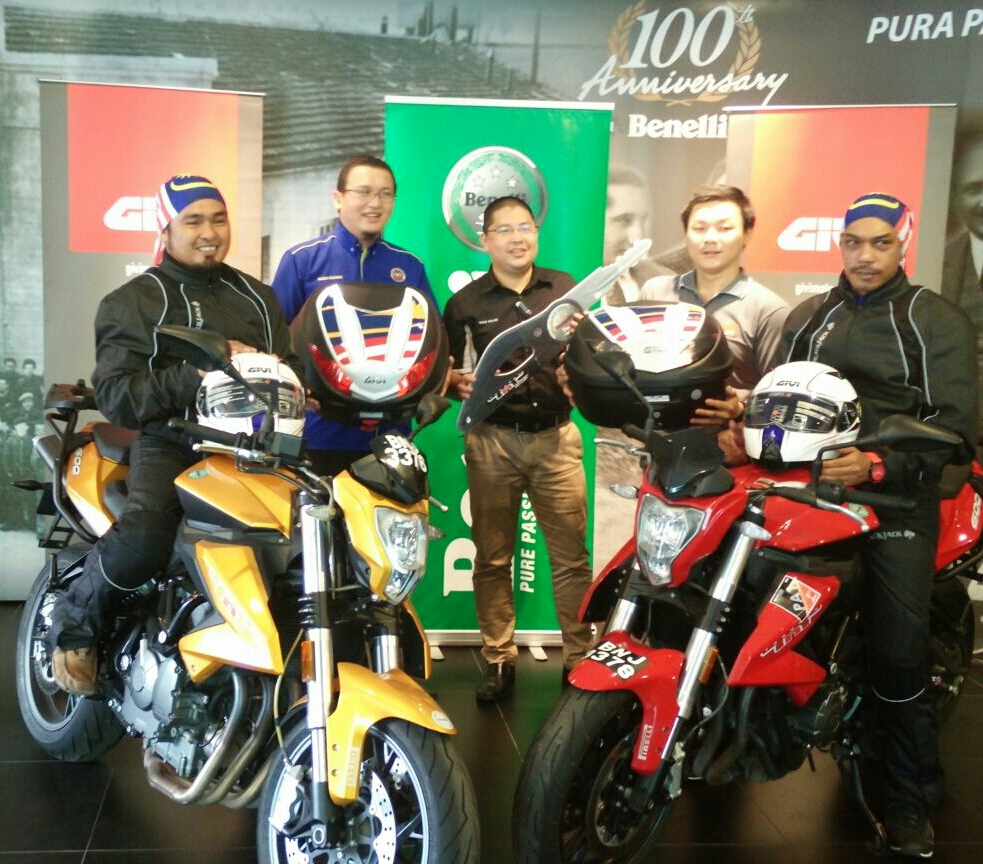 With Merdeka celebrations looming closer this month, patriotic spirits amongst riders are at an all-time high. This is especially so with 36-year-old Kuala Lumpur natives Shaiful Azlan Ibrahim and Muhammad Napi Mat Nawi in their record-setting distance riding bid using two Benelli TNT 600 naked bikes.
Both Shaiful Azlan and Muhammad Napi will attempt to write themselves into the Malaysia Book of Record by becoming the first local riders to circumnavigate Peninsula Malaysia on a large capacity motorcycle.
For their record attempt, Shaiful Azlan and Muhammad Napi have garnered the support of assemblers and distributors Benelli Keeway Motorcycles Sdn Bhd (BKM) as their main sponsors. Also supporting this ride are leading accessories brand GIVI Malaysia as well as engine oils brand Total Oil.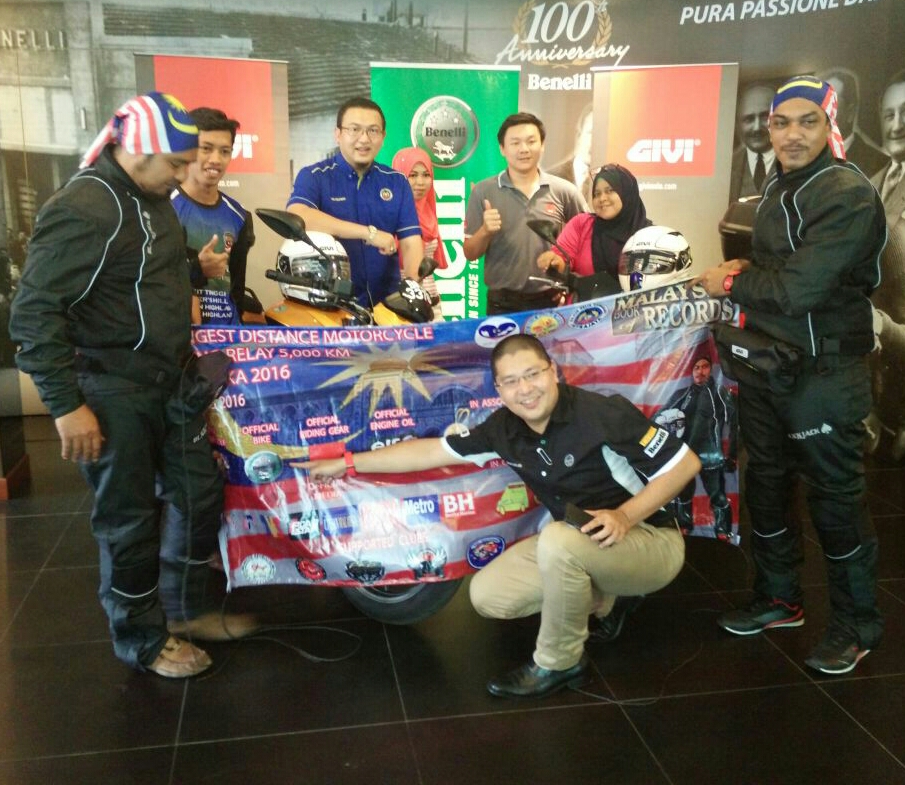 According to Shaiful Azlan, he and riding partner Muhammad Napi aims to achieve something meaningful as local riders in conjunction with the upcoming Merdeka celebrations. He further adds, "We'd like to thank both Benelli Malaysia and GIVI Asia in sponsoring our ride, and for providing us the two fully-equipped Benelli TNT 600 bikes that we will ride with."
The duo will be flagged off from Putrajaya later this month on August 27 where they will ride towards the Peninsula's northern region first. After that, the duo will ride towards the southern region via the East Coast before heading back to Kuala Lumpur to complete their journey.
Shaiful further adds that if the ride goes according to plan without problems, the duo aims to reach Dataran Merdeka, Kuala Lumpur on August 31 in time to join in on the National Day parade with the two Benelli TNT 600 bikes they are riding.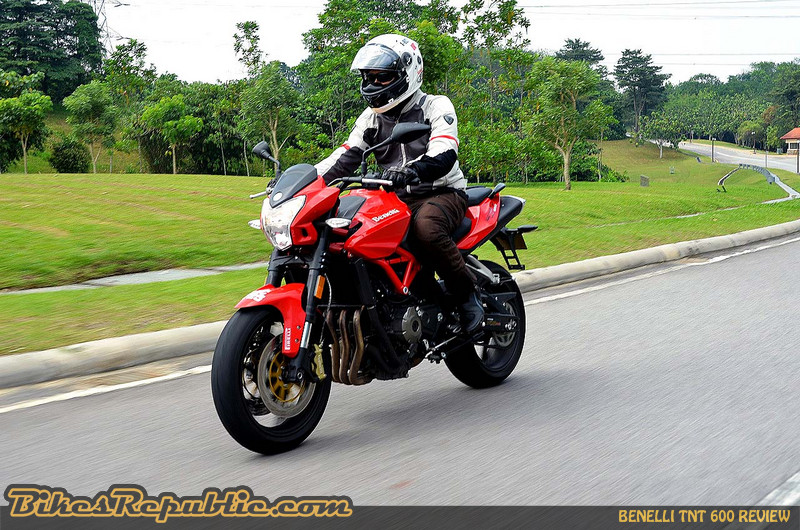 BKM's senior business development, communications and external relations manager Wan Najib Wan Daud added, "BKM is proud to be apart of this historic journey besides proving the durability and capability of the Benelli TNT 600 model in this journey as well."
BKM had already proven that Benelli-branded bikes can go the distance in a ride to China late last year. However, this record-setting bid will be the first true test of the firm's highly popular Benelli TNT 600 middleweight model indeed. Click here to read our test-ride report on this affordable locally-assembled middleweight naked bike.