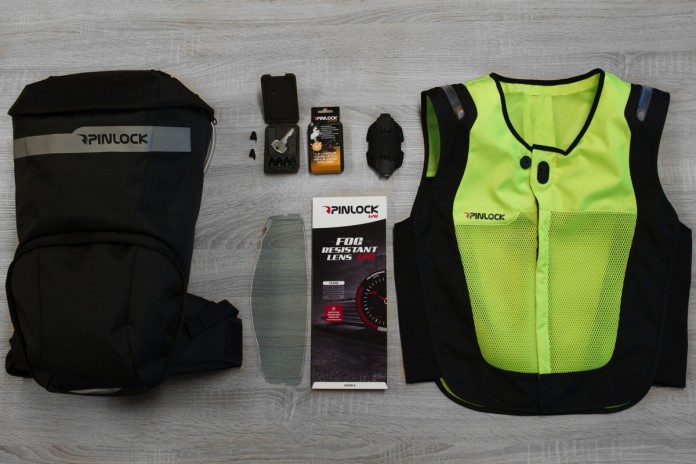 Dutch OEM brand Pinlock releases a new range motorcycle gear and accessories for 2016.

Dutch specialist original equipment manufacturer (OEM) Pinlock has released wide variety of new products and accessories this year. With much of which revealed during last year's EICMA 2015 show, some of the brand's new products see it expanding its forte beyond its core product – anti-fog helmet lens inserts.
2016 sees Pinlock not only expanding its range of anti-fog helmet lenses and pins, it also introduced several new items to enhance rider protection further. Highlights here include its new Adjustable Protection System (APS), followed by an earplugs set, as well as its new Pulse LED high-visibility vest system.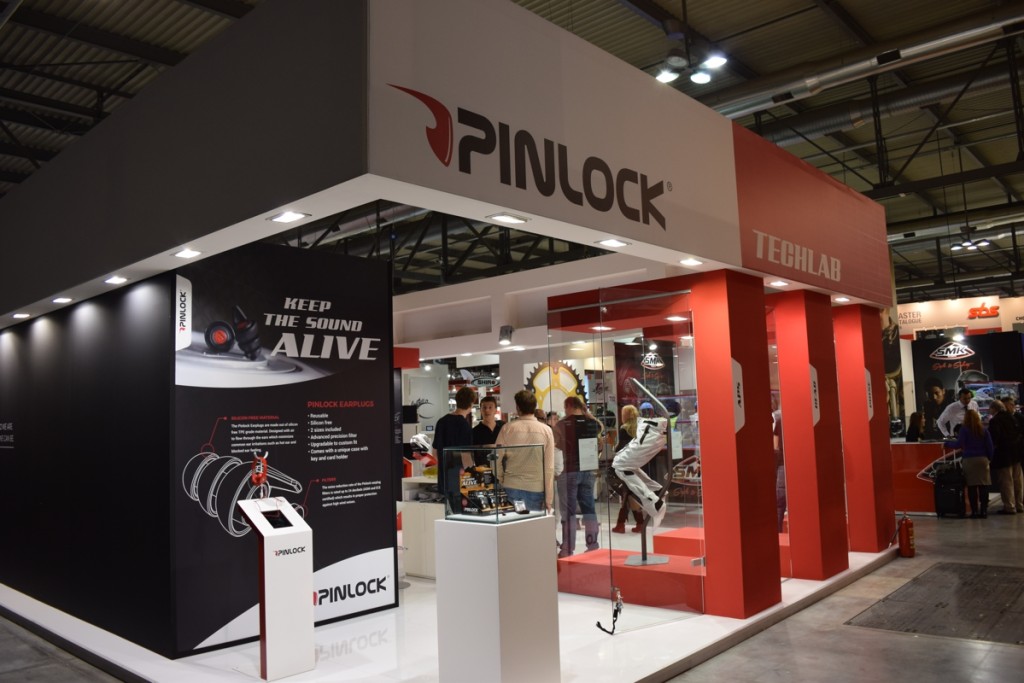 Much of these items availability in Malaysia is largely dependent on partnering OEM brands, but Pinlock states some of these items are now available through popular online stores such as RevZilla and Race Visors UK. Here's a detailed look at Pinlock's new range of kit released for the new year.
Lenses and Pins

For the Pinlock brand, its biggest contribution through motorcycling safety comes from its range of anti-fogging helmet lenses and its accompanying pin-locking systems. A wide variety of leading helmet makers presently offer their products equipped with Pinlock's anti-fog lenses and pins, adding great value to their products in the process.
For 2016, Pinlock has released three new lenses comprised of the Pinlock 30, Pinlock 70 and Pinlock 120. Designed for ideal daily use, the entry-level Pinlock 30 is available in just one size that fits all Pinlock 30-prepared helmets available in the market. Though Pinlock states that it offers just medium-level fog-resistance, the firm states that this entry-level product's performance exceeds ECE standards in mist-retardant tests.
Next up comes the premium Pinlock 70 range of lens inserts. Not only does it offer strong level fog resistance thanks to its use of Pinlock's 100% MaxVision technology, its fitment is customisable according to brands and can be had in a variety of colours.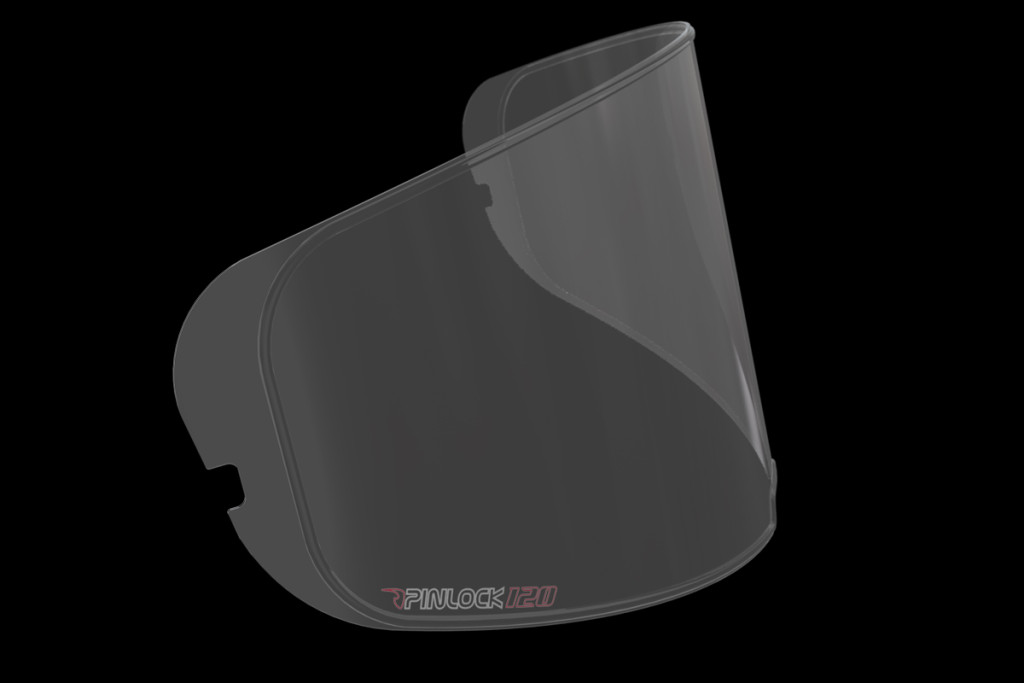 Sitting at the top of the range now is the new Pinlock 120, which stands as Pinlock's extreme-level performances for professionals. Again, the Pinlock 100% MaxVision tech grants this kit its unrivalled extreme-level fog-resistance abilities, having proven itself well in top-level motorsports such as MotoGP and WSBK. Like the Pinlock 70, the Pinlock 120 also offers customisable fitment according to helmet brand plus a range of lens colour options as well.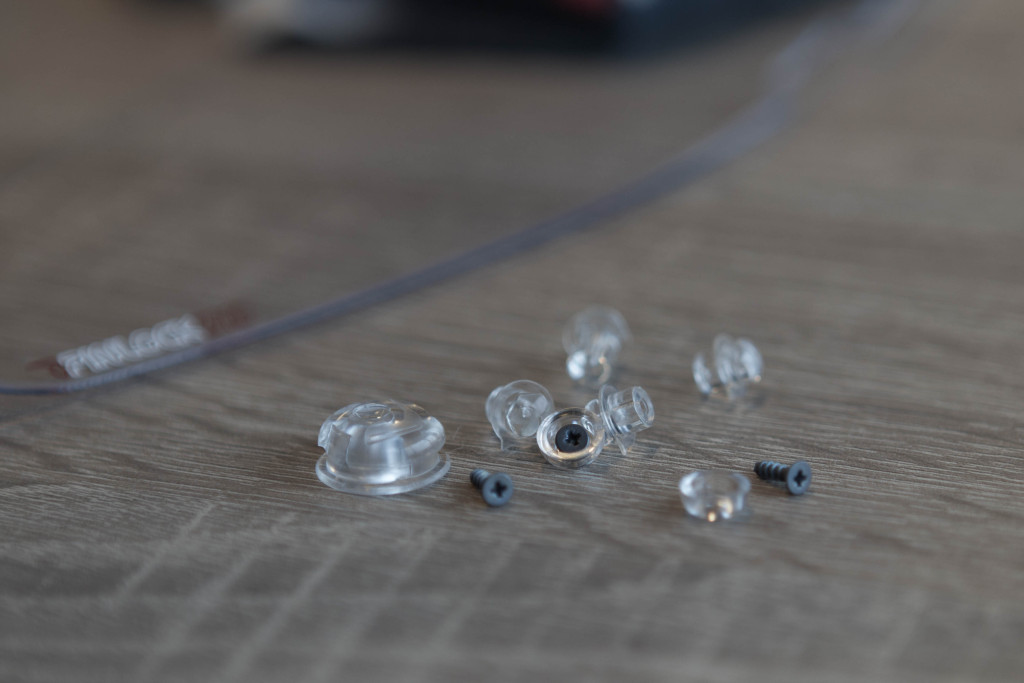 Lastly comes the range of pins offered by Pinlock, available in three forms – Push Pin, 3 Component Pin and the Tear Off Pin. The Push Pin system stands as the default kit for all Pinlock lenses, with the 3 Component Pin adding a degree of adjustability and the Tear Off Pin designed primarily for racing use.
Protection – Earplugs, APS and Pulse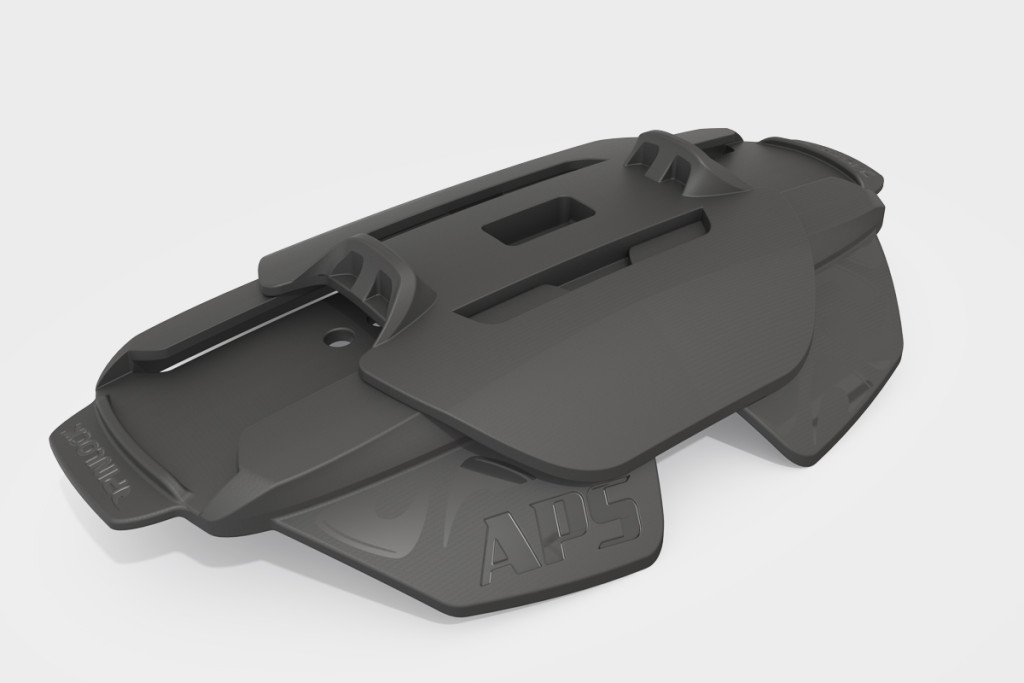 2016 also sees the Pinlock brand focusing some of its attention in the area of rider protection kits beyond its helmet lens inserts and pins. Perhaps the most ingenious system amongst this lot is the Pinlock Adjustable Protection System, or APS in short.
Basically, APS allows riders to adjust the placement of built-in armour to their specific body measurements. Besides improving the protective capacity, it also offers a more comfortable and custom fit. For EICMA 2015, the Pinlock APS system was demonstrated using a range-topping riding pants from acclaimed riding apparels brand Macna.
Also showcased during EICMA 2015 was the Pinlock Earplugs. Unlike regular earplugs, the Pinlock unit features advanced filters that reduce wind noise without causing a muffled or unnatural hearing experience. Riders would also have the ability to hear normal conversations without filtering important traffic sounds like sirens, horns or approaching vehicles.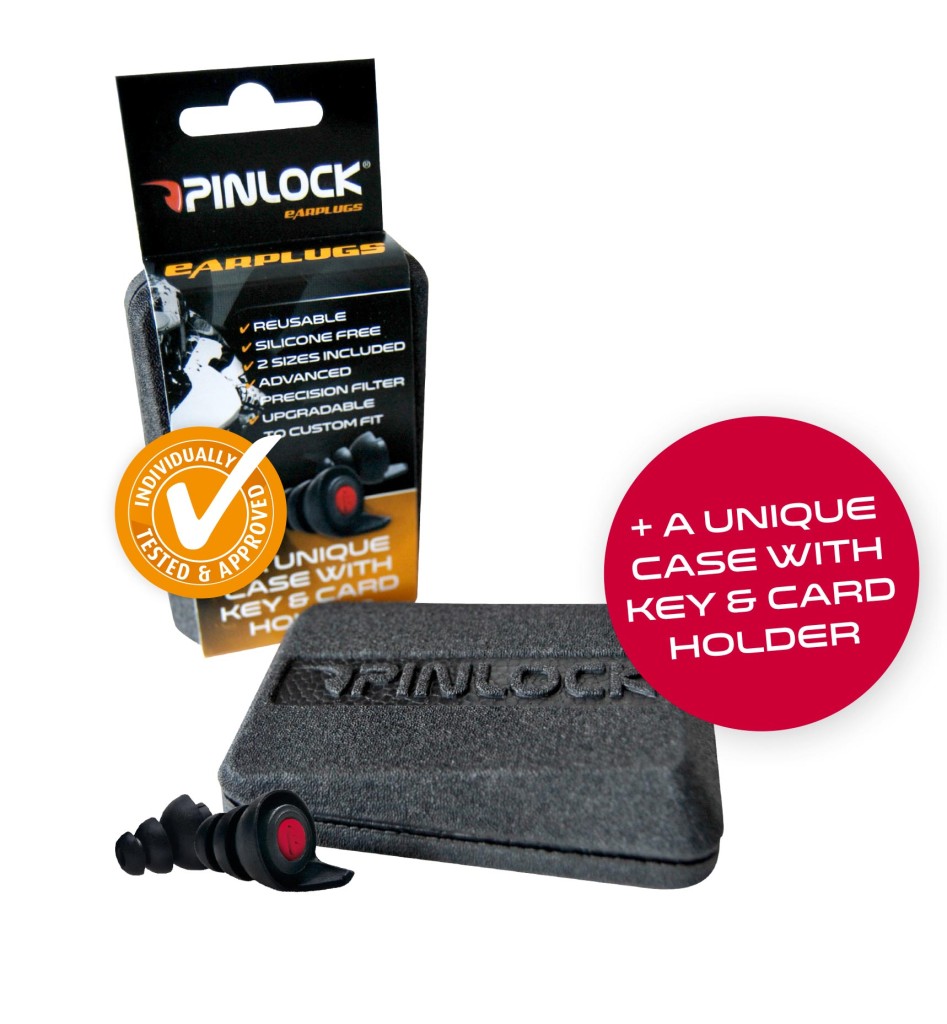 The Pinlock Earplug comes in a set of two sizes all-day comfortable to fit almost every rider, and was cleverly designed for riders by having the ability to stay fixed when putting on and taking off one's helmet – a common issue with most regular earplugs.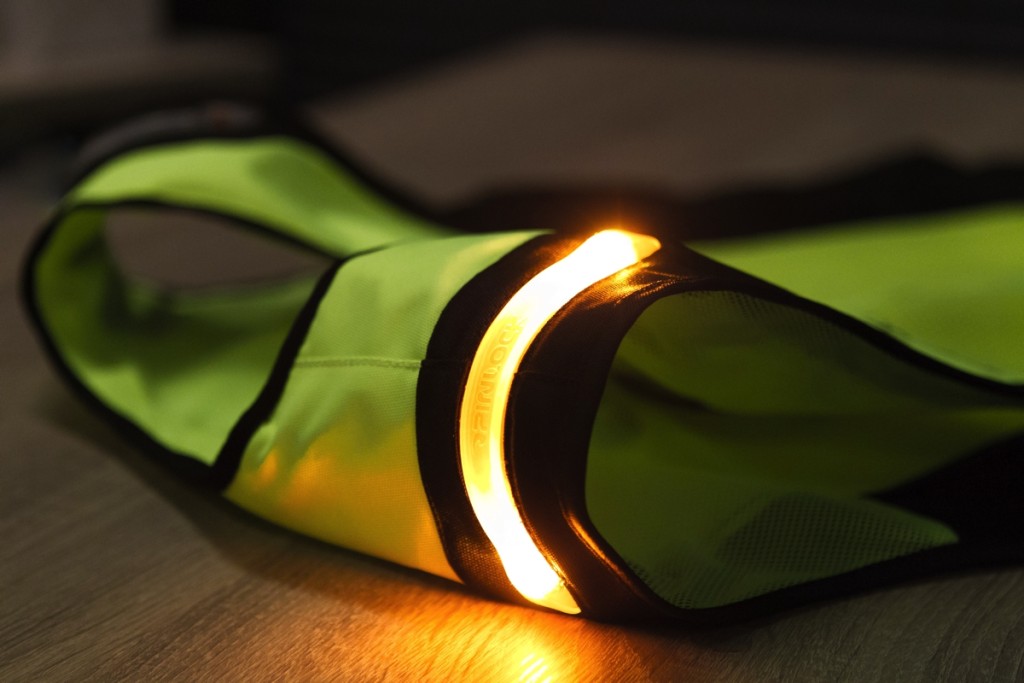 Next up comes the eye-catching Pinlock Pulse LED high-visibility vest system. The Pulse system uses a series of LED lighting units to increase a rider's visibility during the event of an accident where the biker is separated from his/her bike.
THe Pinlock Pulse system adds a high frequency pulsating emergency light system that uses multiple indicators to measure the position of the rider on the bike. It ensures that the rider is highly visible, and clearly marks which avoiding action that other road users should undertake.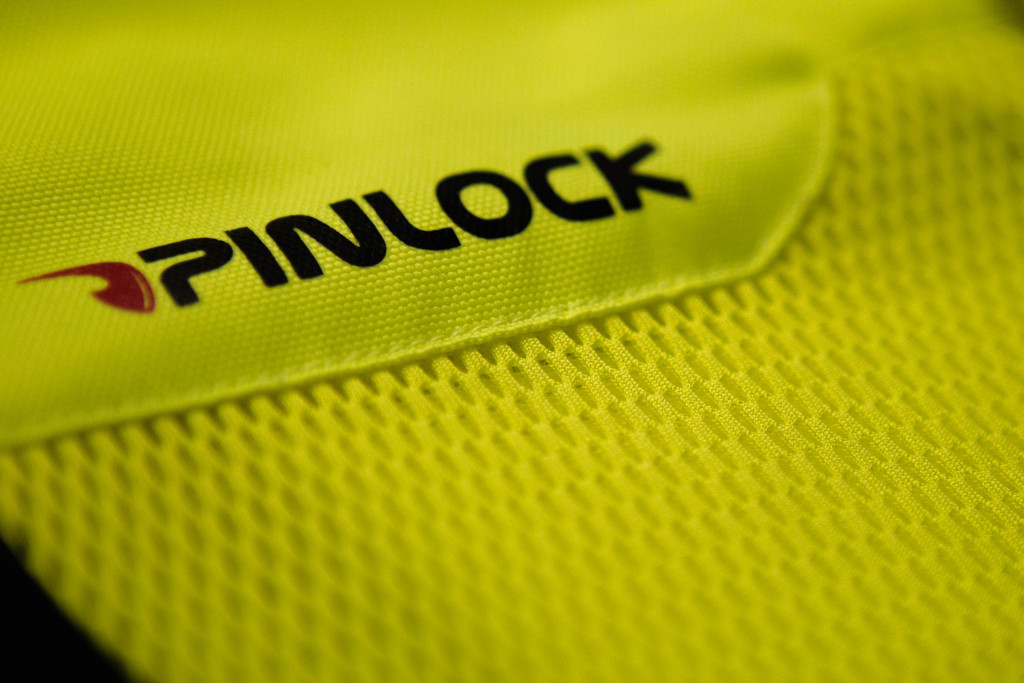 Besides integration in Pinlock's on hi-vis vest, the brand also states that the Pulse system will also be available as integrated technology (LED casing and electronics), offering a wide array of integration possibilities in motorcycle clothing as a result.
More information can be obtained online by visiting pinlock.nl.
Pinlock @ EICMA 2015
Pinlock 2016 product range
Image credit: Pinlock PR