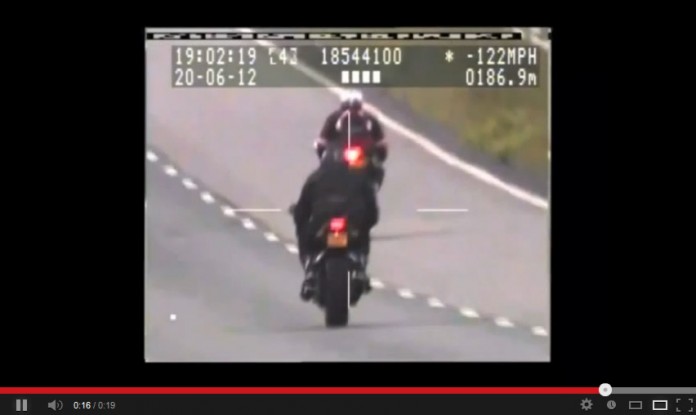 The North Yorkshire Police services in the UK recently sent a motorcyclist to jail for eight months after the rider boasted about his speed on an online biker's forum and lied to the police about it.
37-year-old Andrew Kelly was caught on a police speed camera (video posted above), clocking in a top speed of 196.34km/h. The limit for the road he was caught on was only 112km/h.
Kelly made a mistake by joining an online bikers' forum to ascertain weather if he could evade the Notice of Intended Prosecution (NIP) for his offence and the charges that accompanied it. In the forum, Kelly attracted negative attention after bragging about evading a parking fine by faking a vehicle breakdown claim, along with the admission of obtaining a fake invoice from a recovery service to back it up.
During police interviews, Kelly lied by stating that the rider caught on camera wasn't him, claiming it to be a prospective buyer by the name of 'Richard' instead. The North Yorkshire Police however did not buy his claim, and upon further investigation, matched Kelly's riding gear worn during the offence, at which point Kelly finally admitted his wrong doings.
In total, Kelly received an eight-month jail sentence, four months on the count of perverting the course of justice for the earlier parking fine, and another for for his recent speeding offense. On top of the sentence and hefty fine, Kelly also recived six penalty points on his license.
We at BR wish for our readers to take this as an example to not violate any laws whilst riding out on the open road, and to keep high speed riding safe on tracks and dedicated road areas. Also, online forums are not a place to brag and boasts!