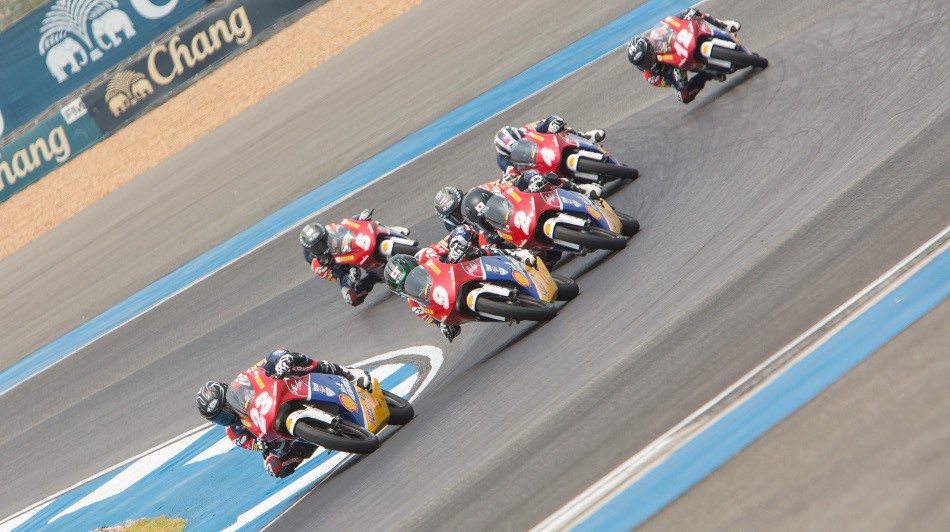 Japanese rider Ai Ogura and home hero Somkiat Chantra win opening races of the 2016 Shell Advance Asia Talent Cup series in Buriram, Thailand.
The Shell Advance Asia Talent Cup Moto3 championship kick-started its third season last weekend with its season opener in the Chang International Circuit, Buriram, Thailand. The series was held as the support event to the weekend's second round of the World Superbike Championship (WSBK) main event.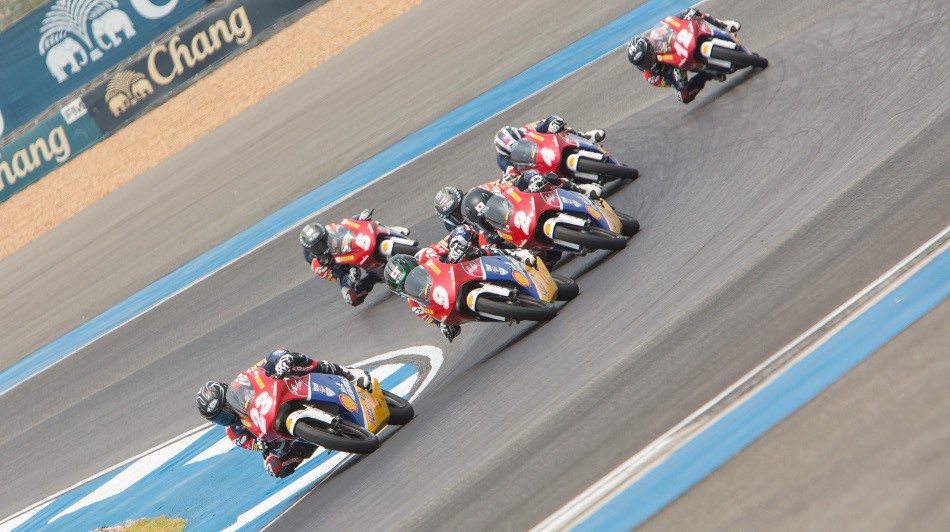 Two races were held, one on Saturday and the second in Sunday. The weekend started off strongly for the Indonesian encampment after rider Andi Izdihar scored pole position by clocking in 1:48.483 around the 4.55km-long circuit. Joining him on the front row was Thai home hero Somkiat Chantra in second and Japan's Ryusei Yamanaka in third.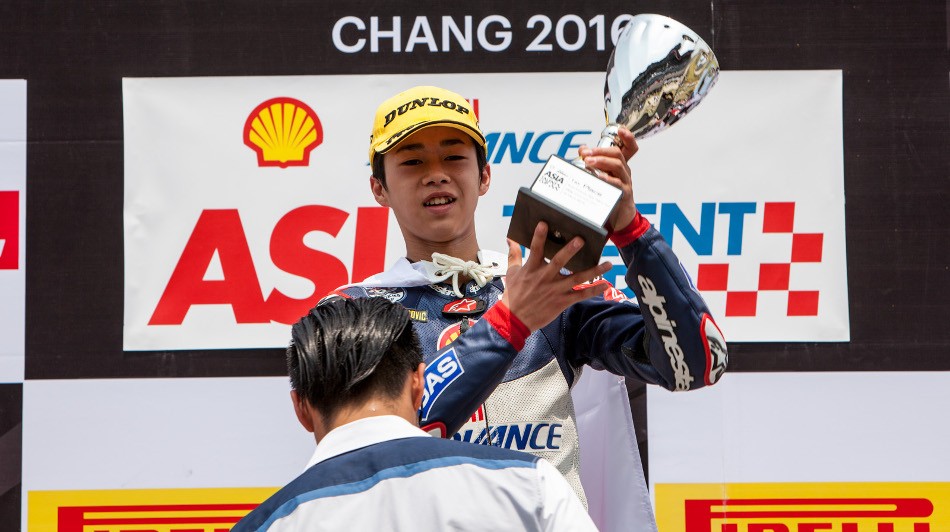 However, the jubilation for front runners Izdihar and Chantra was short lived in Race 1 as Japanese rider Ai Ogura stormed up the order to claim the race win. Following him in second was Indonesia's Gerry Salim whilst Yamanaka finished third and joins the two on the rostrum.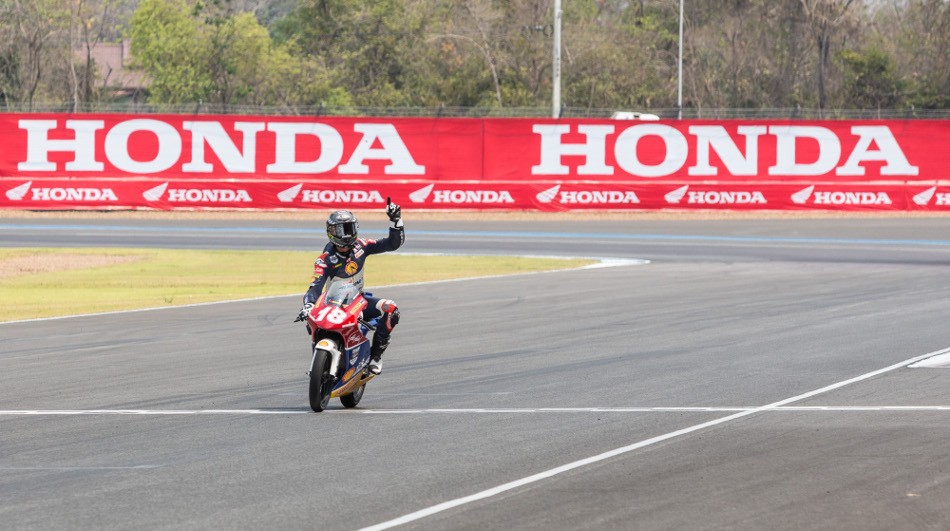 Somkiat Chantra would return stronger than ever in Race 2 by winning the race. This was one sweet victory for the Thai rider in front of his home crowd, and a hugely positive sign of his abilities having had to sit out most of the season last year due to injury. Joining him on the podium in Race 2 was Ryusei Yamanaka in second place whilst Andi Izdihar completed the podium by finishing third.
Both Somkiat Chantra and Ai Ogura are tied in lead of the championship standings by sharing 38 points in total collected in Thailand. But hot on their heels is Ryusei Yamanaka who ranks third with 36 points – just two points shy of the two.
More action is expected as the series heads for Round 2 this weekend as the support event to the season-opening MotGP world championship weekend in Losail, Qatar.
You can watch the two races from Thailand last weekend via the video links posted below. You can also view the full championship standings here.
2016 Asia Talent Cup Rd. 1 – Race 1
2016 Asia Talent Cup Rd. 1 – Race 2
Image credit: Asia Talent Cup