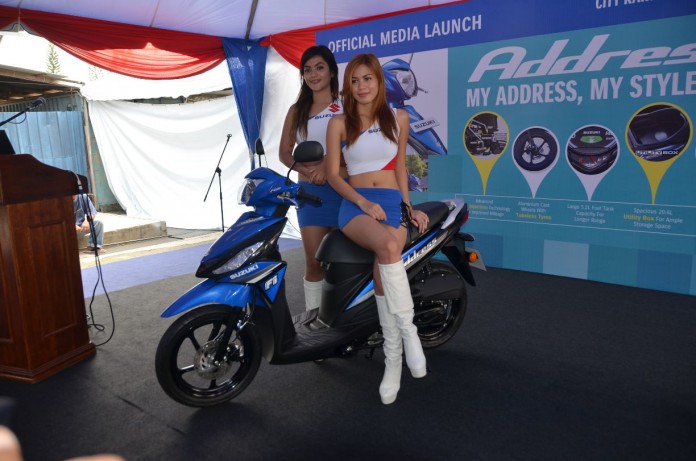 Suzuki Assemblers Malaysia (SAM) had just launched the Address scooter today at the Shah Alam gokart circuit.
Its a slightly bigger scooter than compared to the Next and runs on 14inch wheels.


Apparently the name Address came about with a combination of two words, add and dress, which Suzuki's idea of conveying how good the Address looks and it will match the rider even as they dress up for the occasion.
Power comes from a 6.9Kw single cylinder 113cc four-stroke fuel injected air-cooled engine combined with a CVT.
According to SAM MD Toru Kobayashi, the Address can go as far as 276km from its 5.2liter fuel tank.
Apart from two water bottle slots under the handlebar, riders also have a choice of an underseat storage of about 20.6litres enough for one full face helmet.
Another plus point on the scooter is the manual rear parking brake lock, however it did not come with a sidestand switch which stops the engine from starting if the sidastand is down.
We had a chance to test it out on the gokart circuit and off the line we noticed on how light the scooter was.
Acceleration was strong and smooth while it handles light and easy around the corners.
So far so good but the real judgement can only come as we get the scooter on the real world conditions, and for that we will have to wait for the full on test ride in the near future.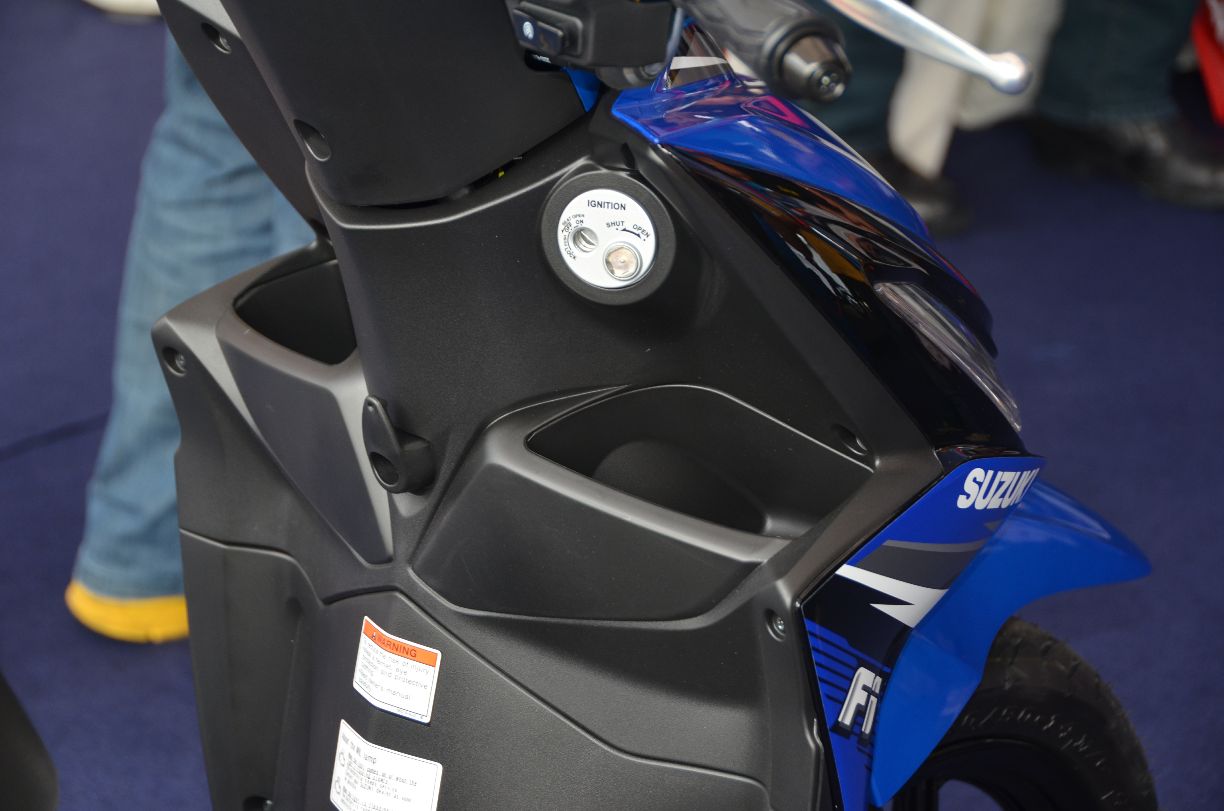 The Address comes in two colours, Celebration Red and Metallic Medium Blue and retails at RM4788.00 before GST