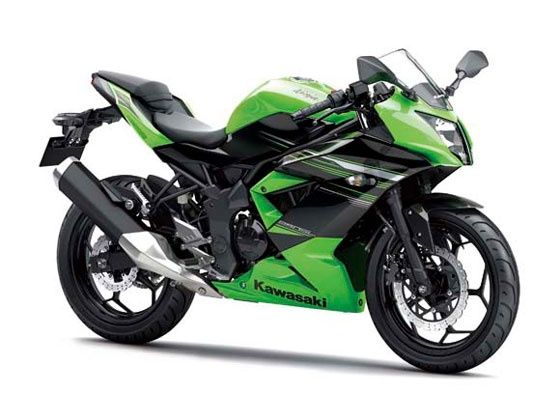 Kawasaki unveiled its new brand new Ninja 250SL single-cylinder entry-level sportsbike just this week.
However, while the aforementioned Yamaha has been made available in the European markets, the rivaling Kawasaki is destined only for the Asian and Indian markets. The 250SL's single-cylinder engine has been rated at 27hp @ 9,700rpm, followed by a kerb weight of and 151kg. In comparison, the twin-cylinder Ninja 300's heart generates 36hp at 11,000rpm and weighs in at 174kg (Ninja 250: 31.5hp@11,000rpm and 172kg dry). With that, the new single-cylinder bike is expected to cost 30% cheaper than its Ninja 300 sibling as well.
Underneath, the new Ninja 250SL does utilse a new steel trellis frame that is different to that used in the Ninja 300.other than that, much of the things underneath the cowling comes straight off the Ninja 300 parts pool, and this includes exhaust and alloy wheels.
The new Ninja 250SL will be sold in its destined markets alongside its twin-cylinder sibling the Ninja 300 (or its 250cc Ninja 250 guise in selected markets).