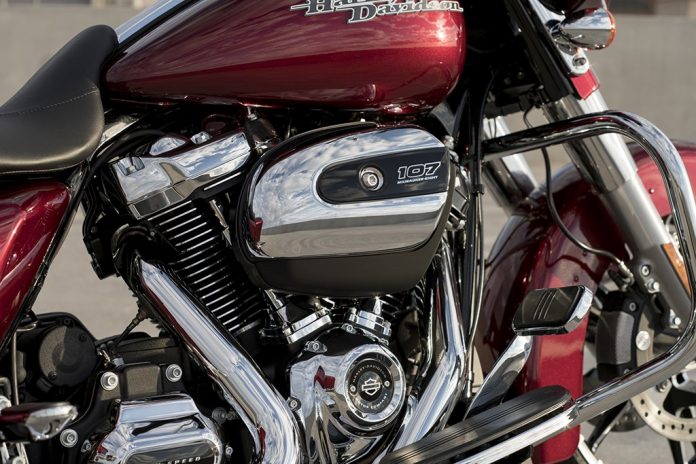 Harley-Davidson reveals new Milwaukee Eight big V-twin engines plus a range of updated 2017 models.
The famed bar-and-shield marque finally unravelled its long awaiting new big V-twin engine this week. Called the Milwaukee Eight, three versions were released along with a volley of updated 2017 models.
Milawaukee Eight – three versions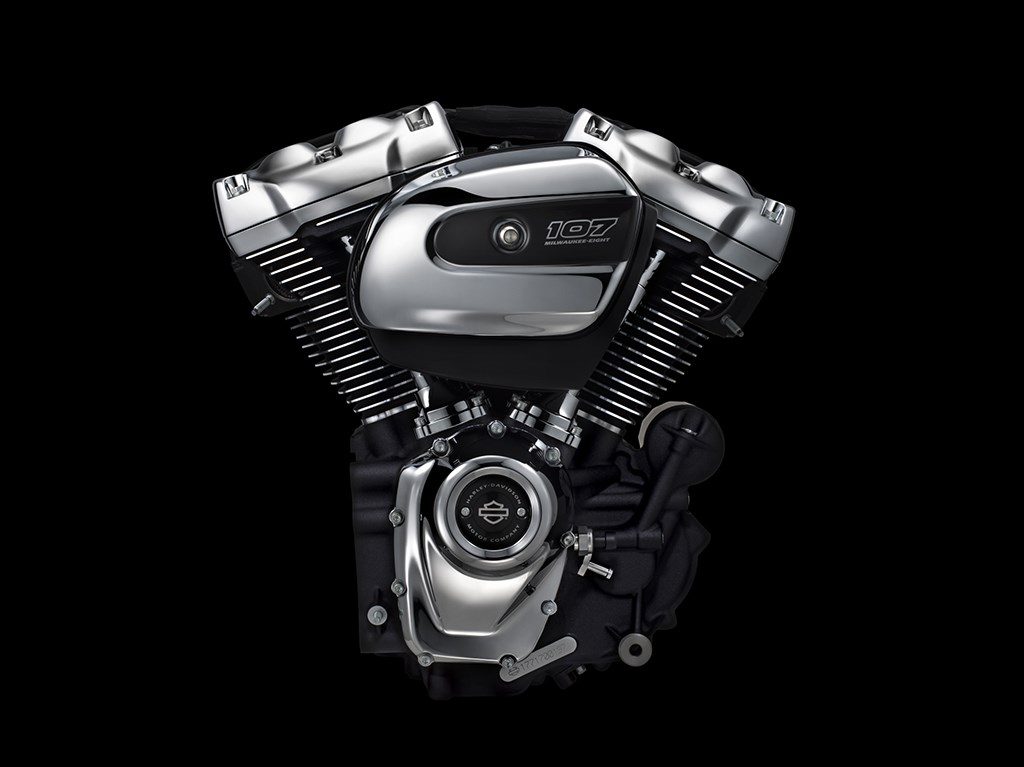 As previously reported, the Milwaukee Eight engine is pretty self-explanatory in its name. 'Milwaukee' pays homage to H-D's spiritual home and 'Eight' stands for having eight valves in total – four per cylinder. This is H-D's third all-new V-twin in 80 years and it is the brand's most powerful creation yet.
The range boasts bigger displacements, more power and torque, plus improved fuel economy and cleaner emissions. H-D also claims improved heat management for both riders and pillions thanks to a new exhaust, whilst new rubber engine mounts and single internal counter balancer have reduced vibrations even further.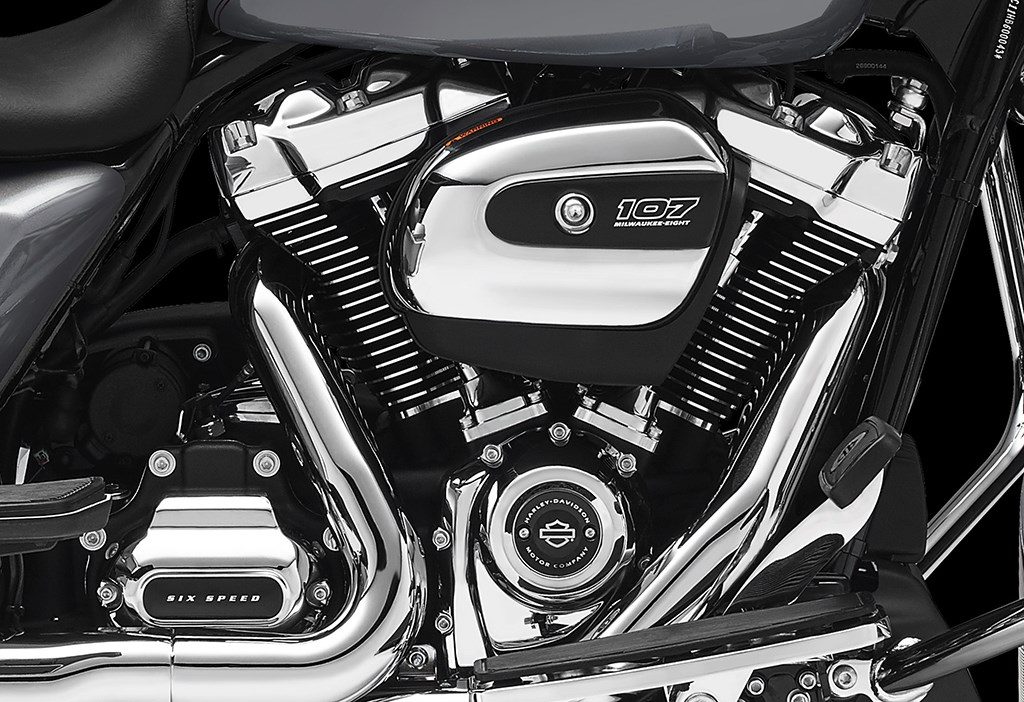 The first of the range is the Milwaukee Eight 107 base engine, with the '107' standing for its displacement in cubic inches – 1,745cc. It retains the signature H-D 45° V-twin layout with oil-cooled cylinder heads. It will go on to power the Street Glide Special, Road Glide Special, Road King, Road King Classic as well as the three-wheeled Freewheeler.
Next up comes the Milwaukee Eight 107 Twin-Cooled. Unlike the base engine, this 1,745cc mill is a huge improvement over the standard engine as it reportedly generates 92hp. This engine will now power models like the Ultra Limited, Ultra Limited Low, Road Glide Ultra and the three-wheeled Tri Glide Ultra.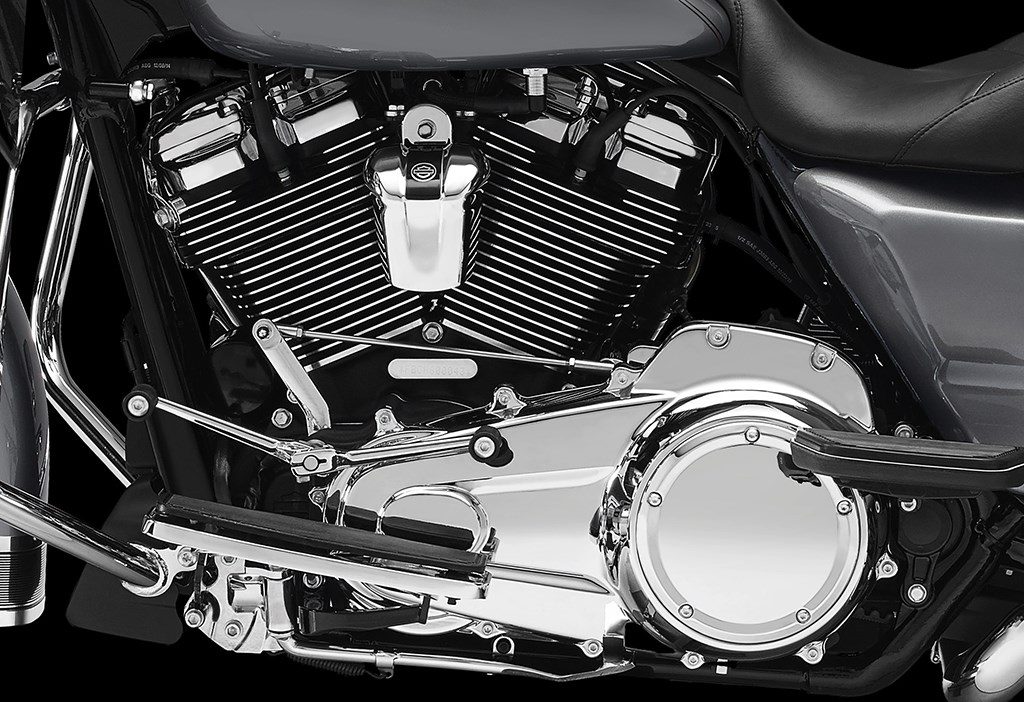 Lastly comes the Milwaukee Eight 114. Displacing a larger figure of 1,870cc, it now sits as the most powerful mill in H-D's performance tree as it boasts 100hp @ 5,020rpm – the brand's most powerful non-V-rod motor ever. Much of this boils down to the fact that it comes primed with liquid-cooled cylinder heads. This mill will exclusively power H-D's CVO models like the CVO Limited and CVO Street Glide.
New suspension upgrades
Besides the new engines, Harley-Davidson also announced major suspension upgrades for the aforementioned 2017 models. For touring models, the rear setup now features new 'emulsion-technology' rear absorbers that offer 15% to 30% more preload adjustment via a single adjuster knob depending on model.
All these refreshed 2017 models however benefit with the same Showa Dual Bending Valve (SDBV) cartridge-style forks at the front. These now offer both linear damping and reduced weight as well, thus promising improved ride and handling as well.