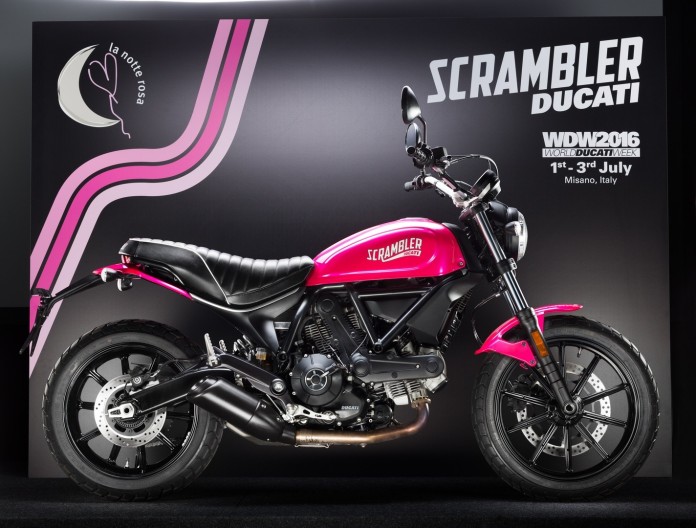 Ducati Scrambler Shocking is a Sixty2-based special especially for ladies.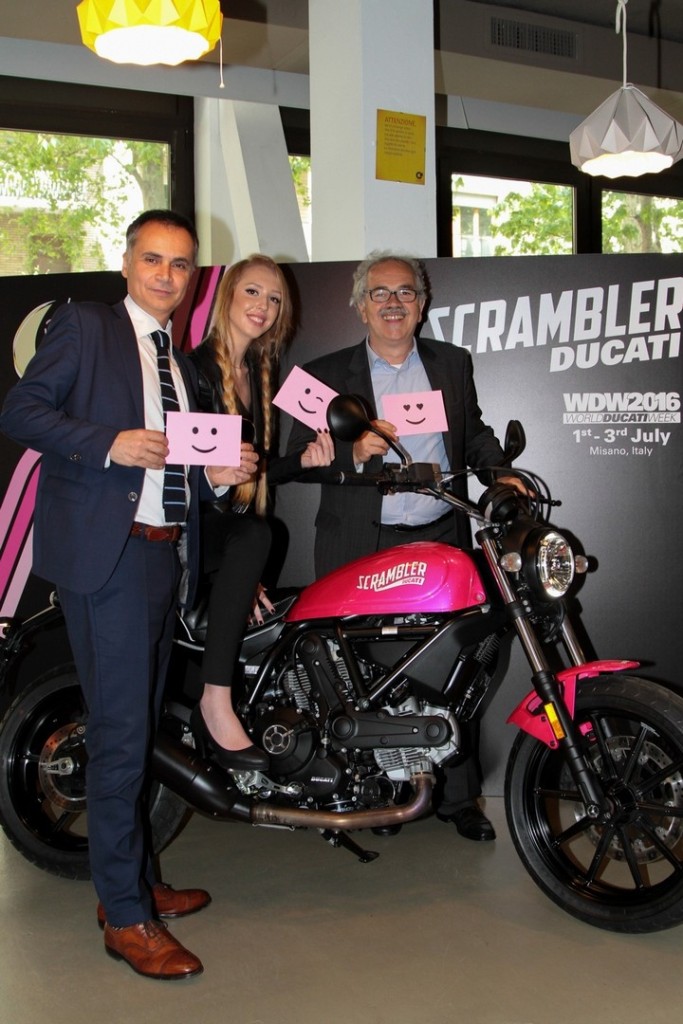 Storied Italian marque Ducati has introduced a new special edition model for its Scrambler line up called the Scrambler Shocking.
Based on the Scrambled Sixty2 model, this special edition was tailored especially for ladies as it comes dressed in what the firm calls the "Shocking Pink" paint scheme.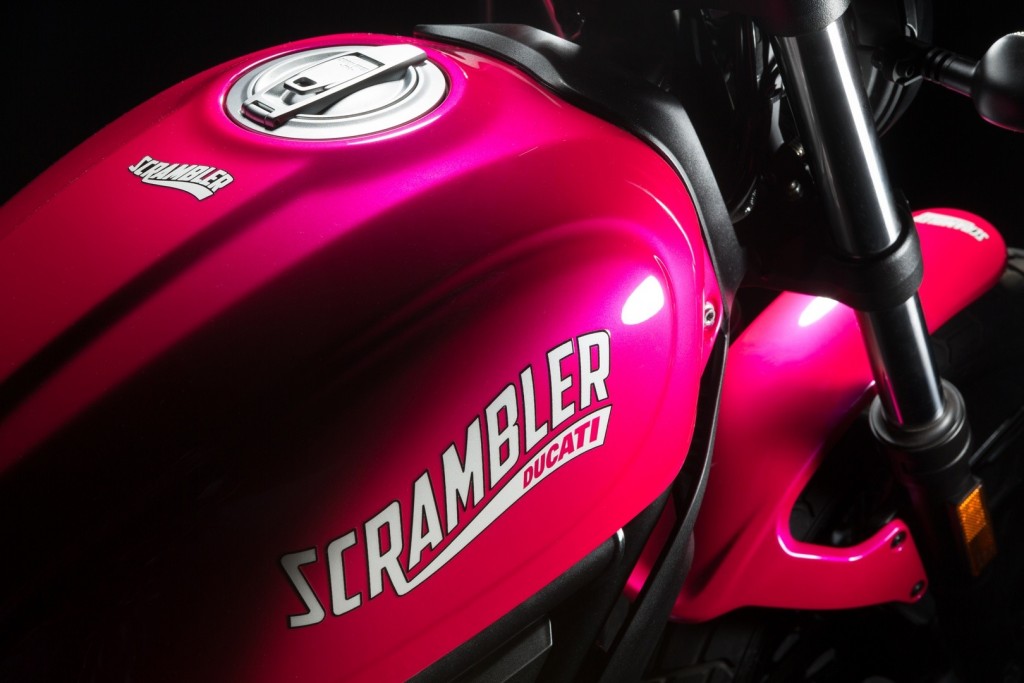 The bike was built in conjunction with the Notte Rosa 2016 Adriatic festival that coincides with the opening day of World Ducati Week 2016. It remains unclear for now if this one-off Scrambler Shocking – or at least it's paint job – would be added into the main scrambler line up.
Being based on the new 'baby' variant in its range, it was easy to see why Ducati chose the Scrambler Sixty2 as the base for the Scrambler Shocking special edition. It's lighter weight matched with its slim and compact dimensions made the bike very lady-friendly.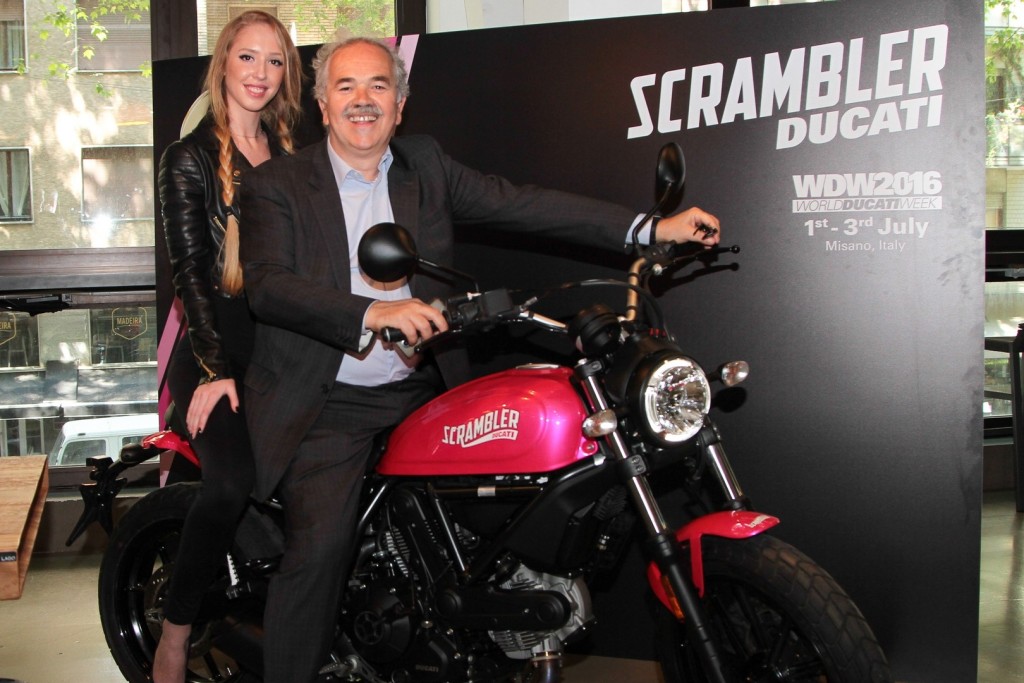 Clearly, the Scrambler Shocking's introduction has signaled Ducati's interest in the female riding demographics to say the least.
Ducati highlighted that admission to the "Pink Night" festival is free for the ladies whilst gents are subjected to a cover charge at the door. Free admission is also extended to customers who have already bought their World Ducati Week 2016 tickets.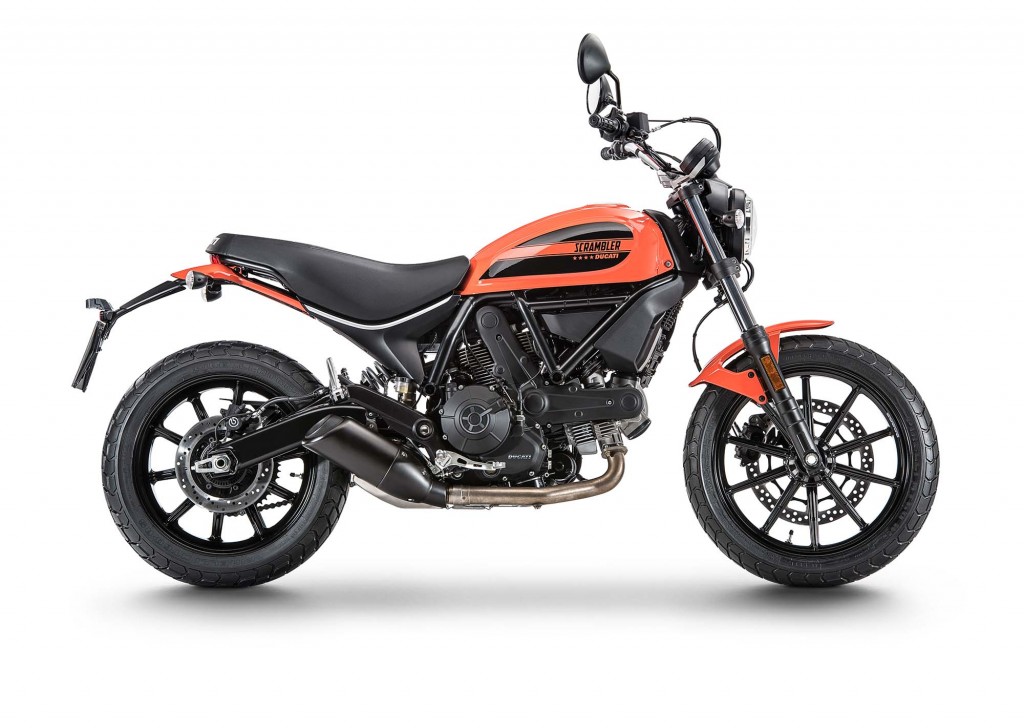 As a refresher, the Ducati Scrambler Sixty2 was launched late last year as part of a nine-model onslaught for EICMA 2015. The Sixty2 features a smaller 399cc version of the 803cc V-twin powering other variants of the hip and popular Scrambler.
Source: Ducati via AutoEvolution