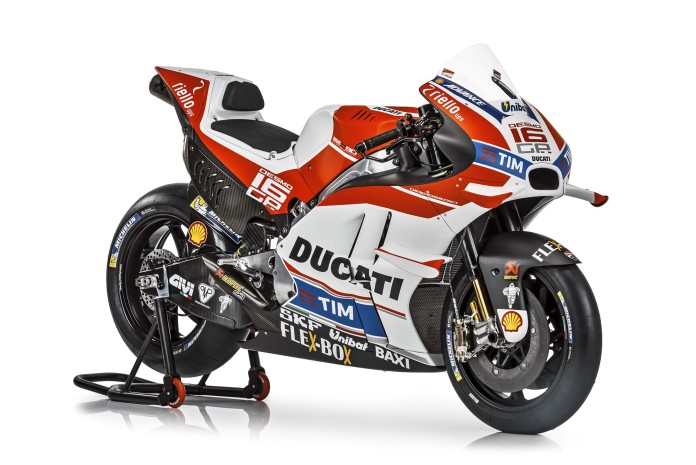 Ducati Corse MotoGP team officially unveils new 2016 Ducati Desmosedici GP aka Ducati Desmo 16 GP.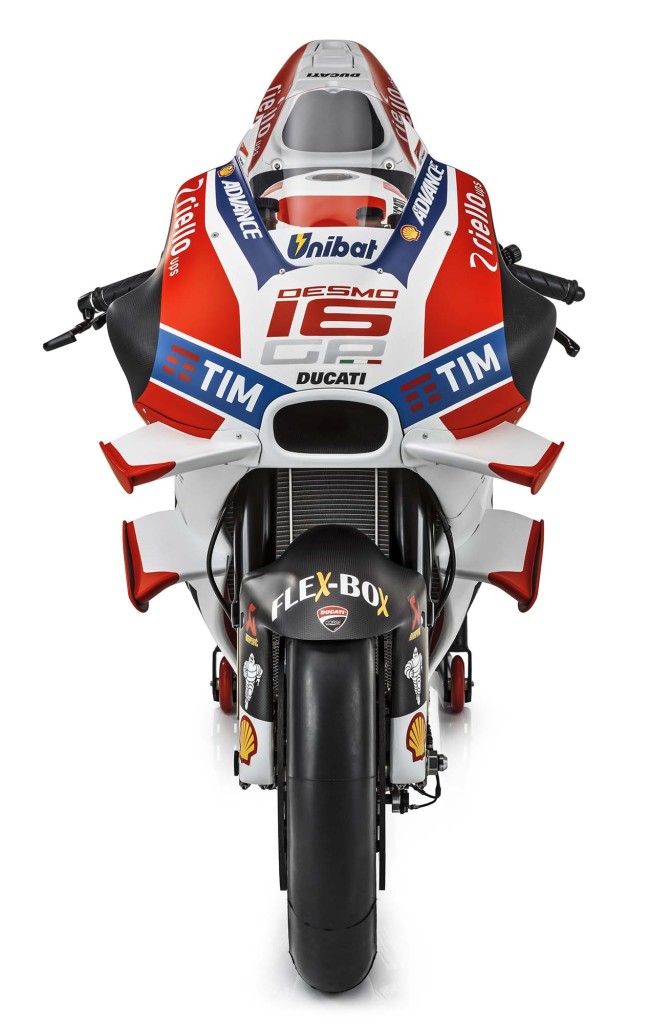 The famed Italian motorcycle institution that is Ducati have taken the wraps off its newest GP machine for the 2016 MotoGP season, the 2016 Ducati Desmosedici GP @ Ducati Desmo 16 GP.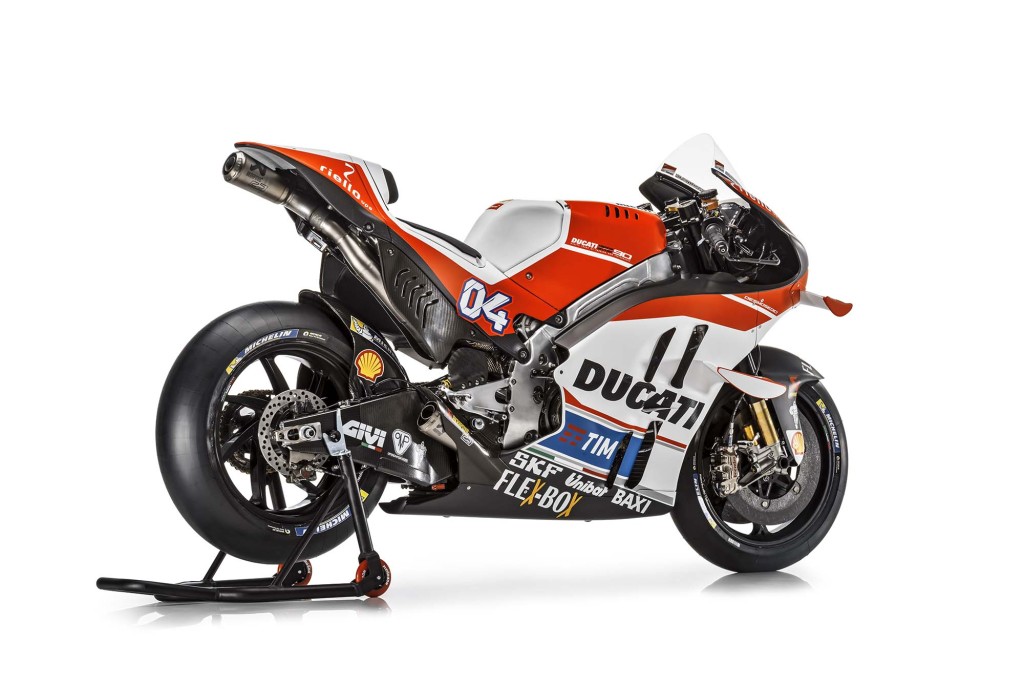 The Ducati Desmo 16 GP is an evolution of the Ducati Desmosedici GP15 piloted by riders Andrea Iannone and Andrea Dovizioso last year. As you can clearly see in the pictures, Ducati have given the new bike an extensive update in its aerodynamics. We've seen wings on GP bikes before, but none were as striking or as extensive as the sets primed on this new Ducati Desmo 16 GP.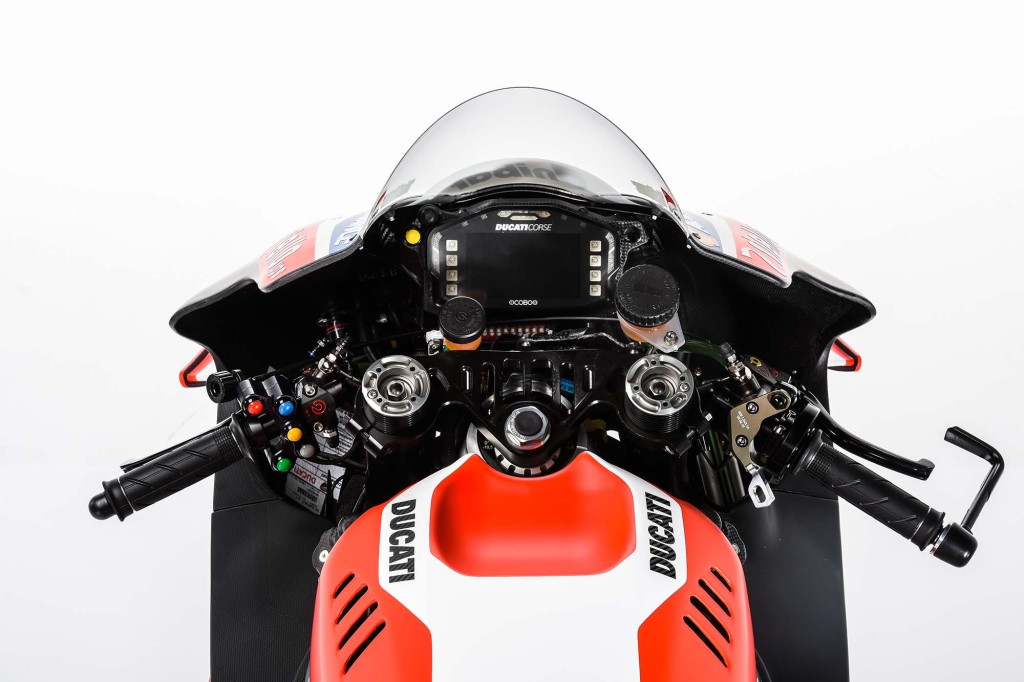 Of course, there are other updates too that lie out of sight. Underneath, the electronics have been updated to comply with the revised 2016 regulations as it features the new and unified spec electronics package.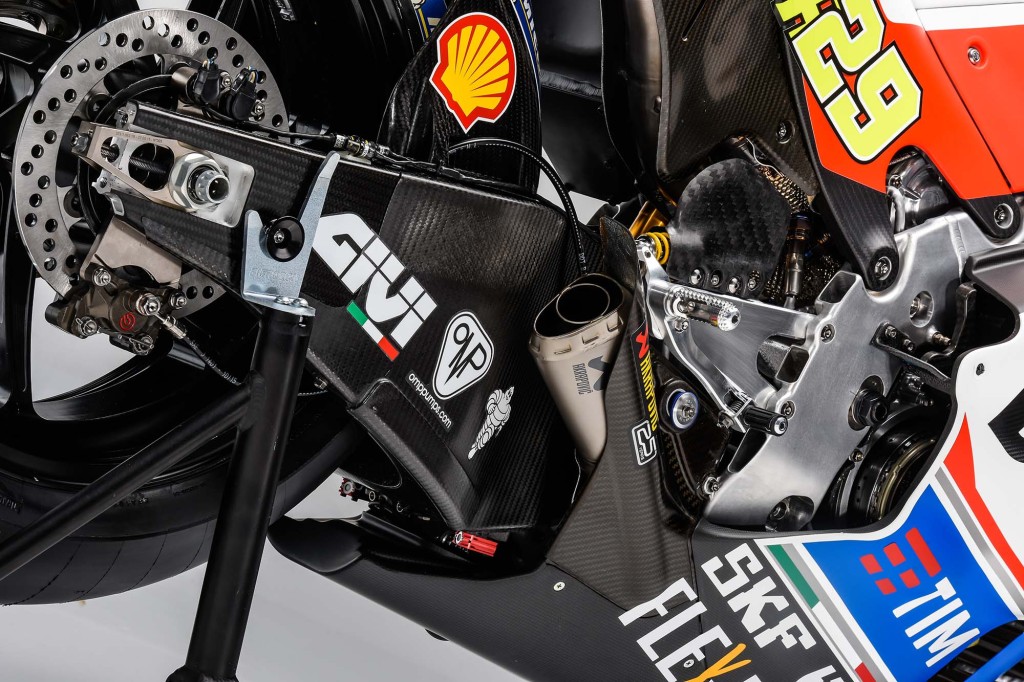 Besides that, the Ducati Desmo 16 GP also gets an Akrapovič exhaust system that has been changed slightly. The new and low mounted side-exit exhaust is now tucked away neatly into the bellypan, giving the Ducati Desmo 16 GP a neater profile on its right side.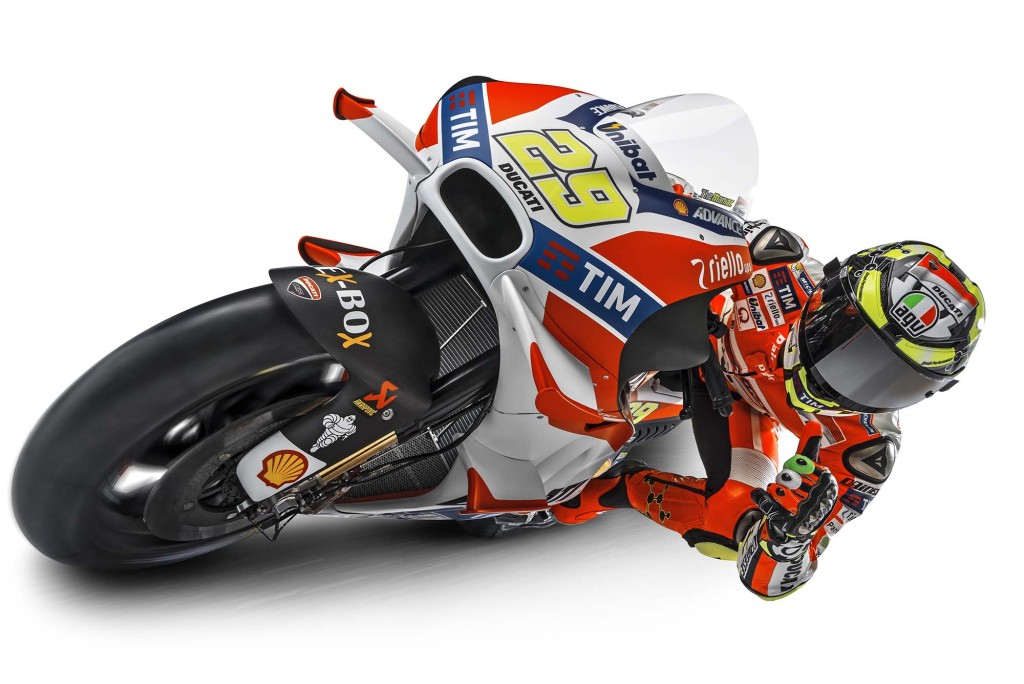 Lastly comes the revised 17-inch wheels that are now wrapped in new Michelin tyres. The French tyre brand is the new spec-tyre supplier for MotoGP following Bridgestone's exit at the end of last season.
Expectations are running high on the new Ducati Desmo 16 GP machine for it to finally claim Ducati's first MotoGP race win in a long while. Much of which is fuelled by the fact that Ducati is celebrating its landmark 90th anniversary this year as well.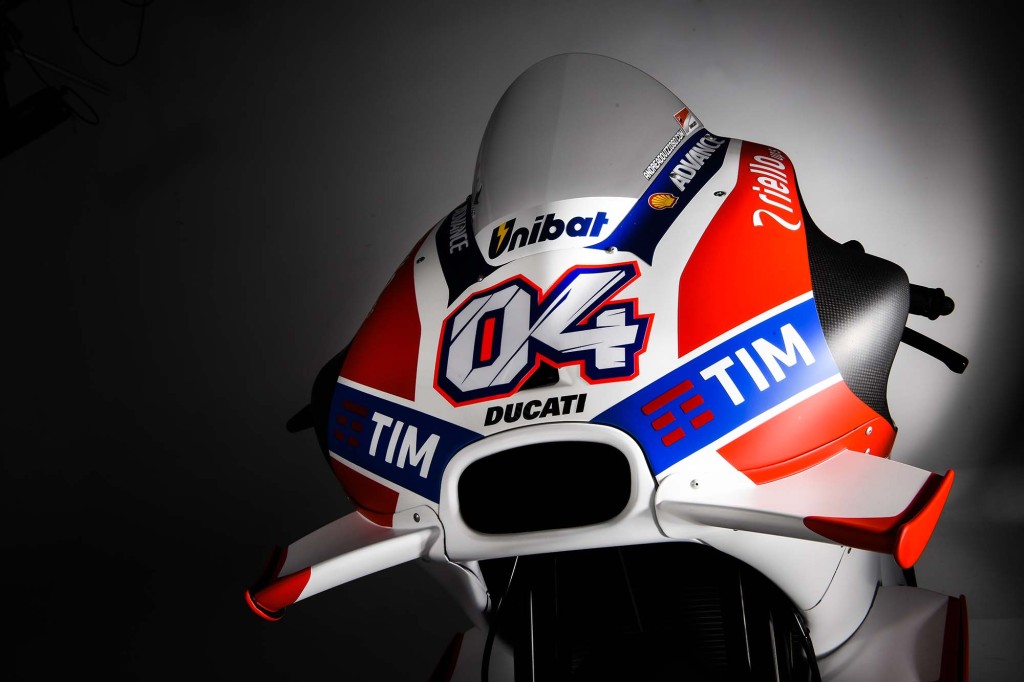 Based on reports from the recently concluded pre-season tests in Phillip Island, Australia, Ducati Corse engineers have finally granted this bike with the sharp handling abilities it sorely needed to complement its abundance of power. Still, Ducati Corse has plenty more to do before entering the season-opening Qatar MotoGP weekend next month.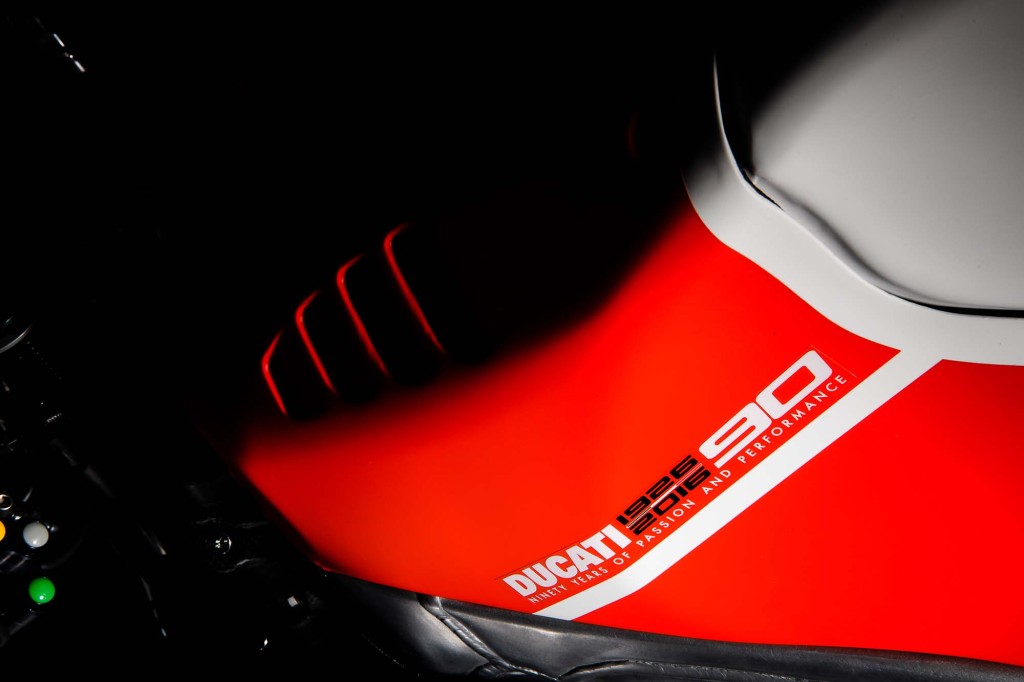 Check out more photos of the new Ducati Desmo 16 GP in the extensive gallery we've prepared below.
2016 Ducati Desmosedici GP @ Ducati Desmo 16 GP
Source: Ducati Corse via Asphaltandrubber