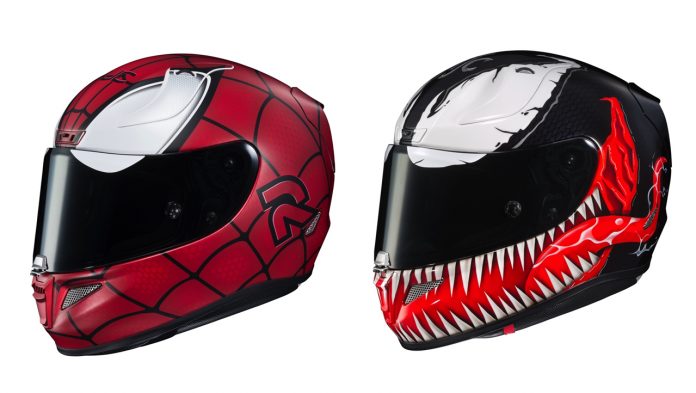 Heroic HJC x Marvel helmet line up welcomes two new additions – Spiderman and Venom.
Earlier this year, leading helmet manufacturer HJC partnered up with comic franchise Marvel for a series of special helmets. Dubbed by fans as the HJC x Marvel series, it featured helmets dressed in graphics inspired by Captain America, Iron Man and Punisher (Click here to read our report)
Following up on that, HJC recently announced that it will expand the series further with two new additions. Joining the aforementioned three heroes are two more Marvel heroes in the form of Spiderman and Venom.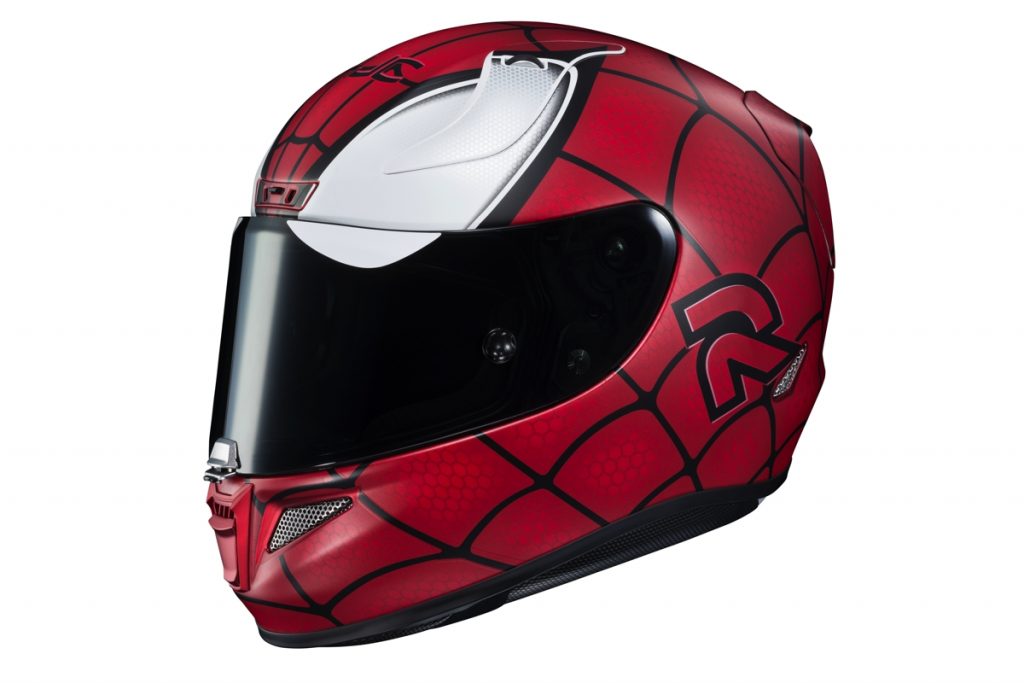 The latest two are based on the range-topping HJC RPHA 11 Pro full-face helmet. Just like the previous three, these two new additions are dressed in a special graphics scheme inspired by the chosen Marvel superhero.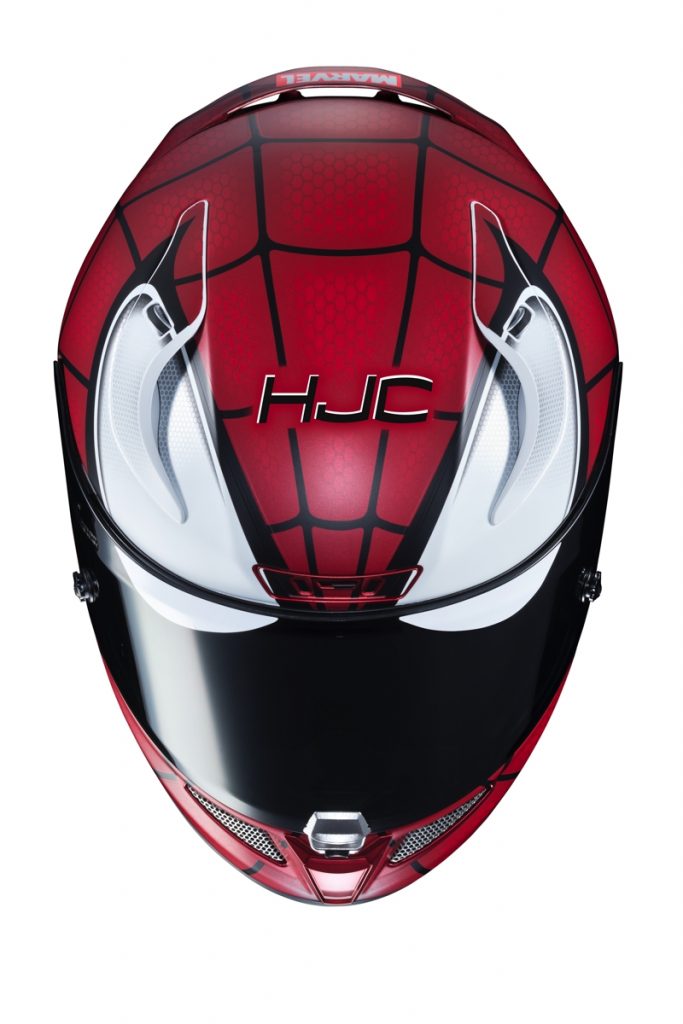 Firstly comes the HJC RPHA 11 Pro Spiderman edition. This edition is coated in a red colour scheme mimicking the superhero's costume. Also part of the livery is the black-painted spider web graphics plus the heroes two large 'eyes' donning both sides of the shell's top area.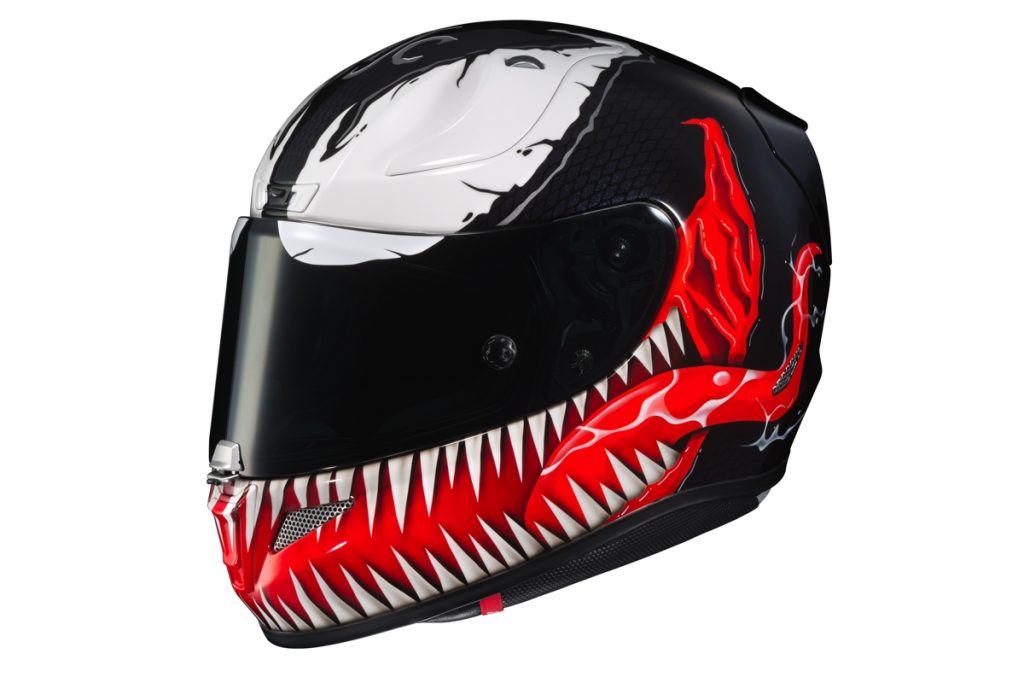 Next comes the HJC RPHA 11 Pro Venom edition. Just like the hero it is based upon, the graphics here take on a very dark approach. Again, the comic book character's eyes dominate the shell's top half, and its menacing jaw, teeth and tongue dominating both sides of the shell's lower half.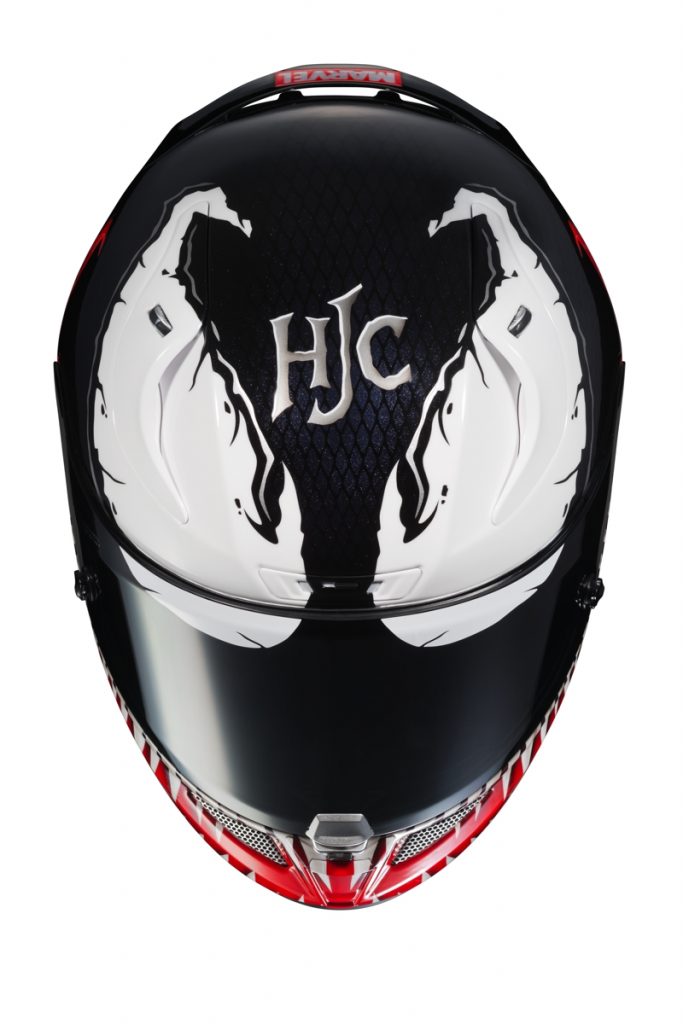 If you love Marvel comic book heroes as much as you love riding your bike, then the HJC x Marvel series is one for you to collect. HJC states that the new Spiderman and Venom editions of this series will be available starting October this year through authorised dealers.