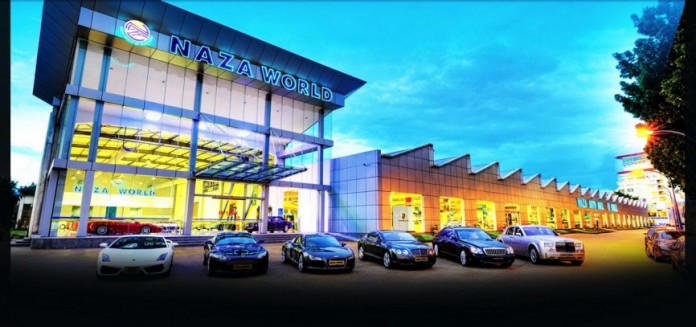 Naza World Auto-Mania 2015 set to showcase Ducati, Harley-Davidson, Aprilia Vespa, and more brands with discounts, promotions, and free gifts.
Naza World will be celebrating its 40th anniversary with a bang this weekend with the announcement of the Naza World Auto-Mania 2015 carnival.
Naza World Auto-Mania 2015 will take pace from Friday, April 24, until Sunday, April 26, from 10am to 10pm. It will be held in Naza World Auto Mall, Petaling Jaya. The event is set to showcase a wide variety of cars and motorcycles under the Naza Group's care, along with a host of family-friendly activities to commemorate Naza World's 40th anniversary year.
Amongst the two-wheeled brands that will be present here include Ducati, Harley-Davidson, Aprilia, Vespa, Indian Motorcycles, Victory Motorcycles, as well as the Naza Group's very own Naza Bikes. Test drives and test rides will also be available for visitors during this three-day affair.
The event is set to reward visitors with the offer of special prices and gifts to those who purchase a car or motorcycle throughout the three-day event. Furthermore, the firm will also feature 'Special Cars and Motorcycles of the Day' promotional slots throughout the three-day affair, offering selected vehicles will at a very special price.
More information can be obtained by visiting the Naza World official website and its official Facebook page as well.