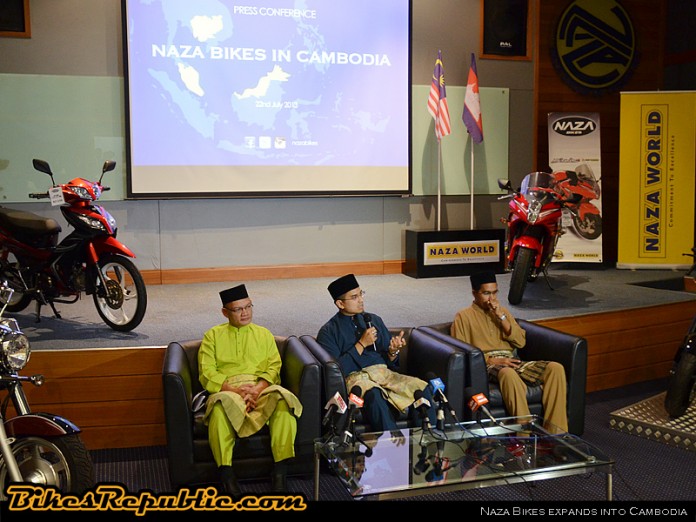 Malaysian automotive conglomerate Naza Gorup of Companies announced this week of its plans to expand the Naza Bikes brand presence and reach into the ASEAN region starting with Cambodia.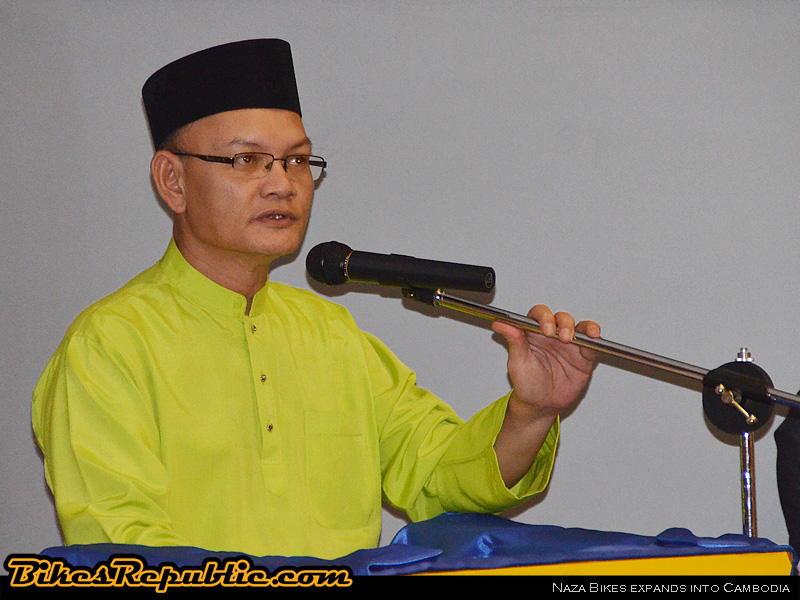 Nik Danial Nik Mahmood, Vice President of NAZA Two Wheels Division.
At a special press conference held this week, Naza Group's joint group executive chairman Datuk Wira SM Faisal Tan Sri SM Nasimuddin and Naza Two Wheels Division vice president Nik Danial Nik Mahmood announced that the first ever Naza Bikes 3S centre will open its doors in Cambodia's capital of Phom Penh in August this year. The 7,000-square foot full-fledged sales and service facility's build will se the group spending RM1.5 million as an initial investment. The centre will be headed by Naza's Malaysian representative and operated by local Cambodian staff as well.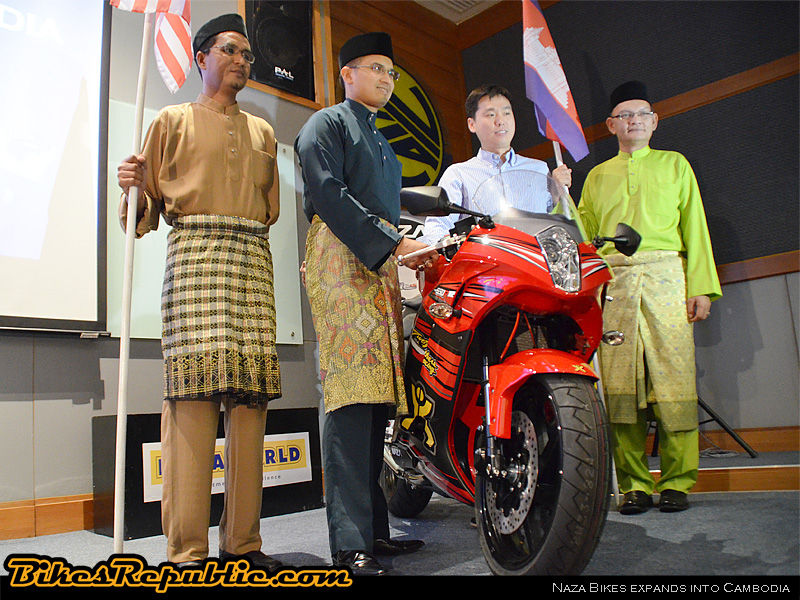 Naza Bike aims to capture 10% of the Cambodian bikes market over the course of three years. To meet the market's demands for highly efficient and high performance bikes at an affordable price, Naza Bikes will be offering models such as the NZ 125 R, as well as the Blade 250 and Blade 650. Naza Bike's market performance in Cambodia will stand as a benchmark for the group's plans to expand further in and around the ASEAN region.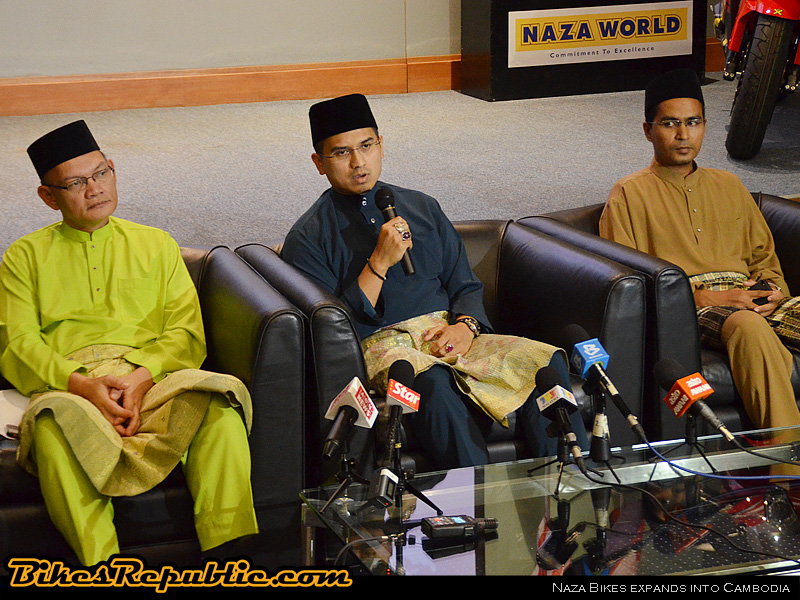 L-R: Nik Danial Nik Mahmood, Datuk Wira SM Faisal Tan Sri SM Nasimuddin, and NAZA Bikes Sdn Bhd operations manager Mohd Rishalizam Mohd Noor.
Explaining the move in a press statement, Datuk Wira SM Faisal said:
"NAZA Bikes began planning its venture into Cambodia two years ago. We chose Cambodia as the starting point for the brand's international growth based on extensive research of its market, culture and the opportunities that the country presents for our business sustainability and future expansion. Cambodia's market continues to thrive and the country currently has an estimated 1.8 million registered vehicles – some 300,000 are cars and the rest are predominantly motorcycles and trucks. An increase of 8 percent from 2011 to 2012 is a clear indication that the time is ripe for NAZA Bikes to invest in Cambodia."