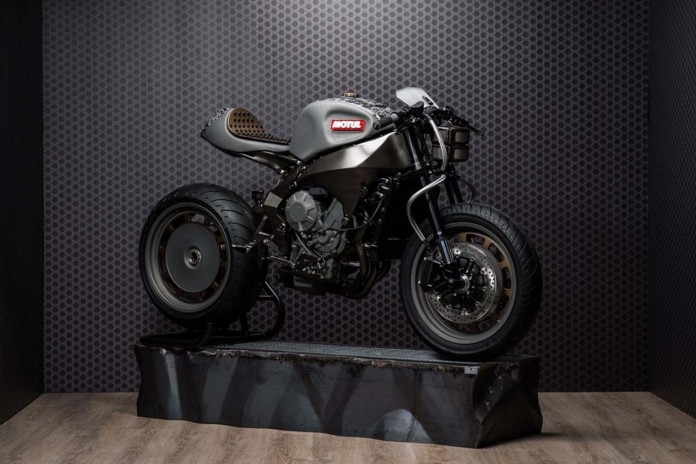 MV Agusta Brutale 800 takes on a different persona as the Motul Onirika 2853 Concept.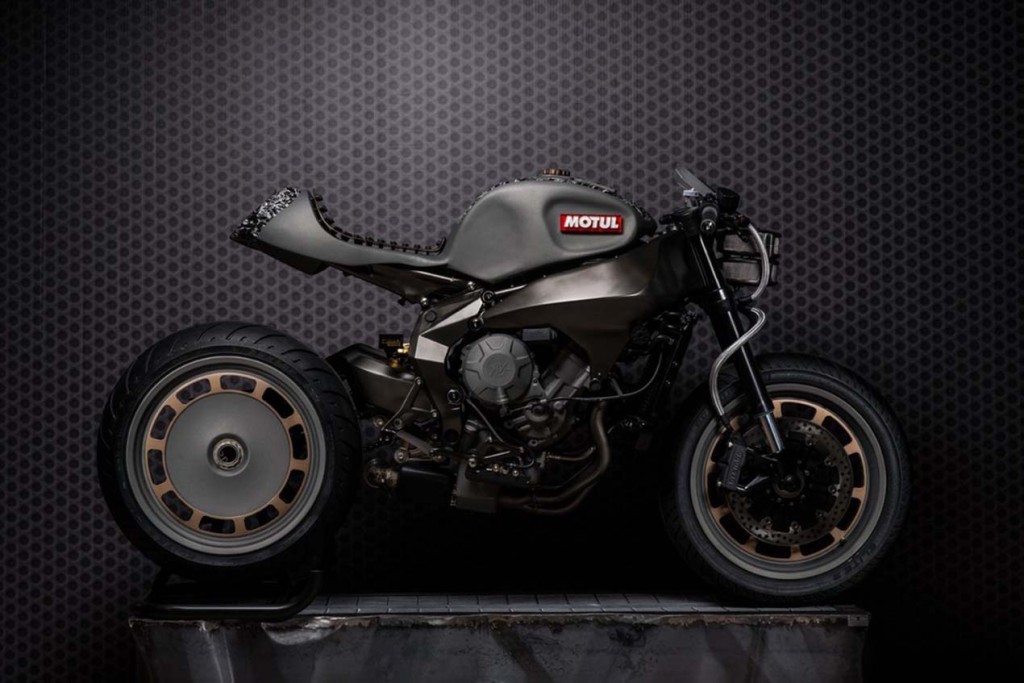 Another bike that's stealing the limelight away from the Ducati draXter concept during last weekend's annual Verona Motor Bike Expo 2016 is this, the Motul Onirika 2853 Concept.
The "Onirika 2853" name, as Motul explains, refers to dreaming or imagining of what Motul could look like after a millennia from the company's founding year of 1853.
The French lubricants brand's Italian arm commissioned the concept's build, of which the duty was bestowed upon designer Luca Pozzato from the Officine GPDesign design firm. The concept sees Pozzato using an MV Agusta Brutale 800 as the basis of the project, but the final output sees just the base bike's 798cc triple-cylinder heart, frame and swingarm assemblies untouched.
As for the rest, much of which was specially fabricated for this special project, leading to the final design straying away from the usual traits that MV Agusta is renowned for. Pozzato opted to give the roadster a more menacing look, merging together the vibes of a 'rat rod' with post-apocalyptic lines, a mild touch of retro road-racing design and perhaps light elements of cyber-art.
Other details like the metal seat, which features large and raised rivets, and the odd disc-like wheels, further adds to the concept's gritty industrial design approach. The fuel tank and tail section also gets the same treatment as they feature monochrome art design, injecting an urban feel into the concept.
The Brutale's round headlamp also gets traded for a pair of twin-box units which, presumably, sees one tasked as the low-beam and the other as the high-beam. Overall, the concept's seemingly dark tone is only broken by the Motul brand's logo donning the tank's sides.
Whilst the rivalling Ducati draXter concept is tasty indeed, this MV Agusta-based concept is slowly creeping its way into our hearts too.
Sources: Asphaltandrubber and AutoEvolution