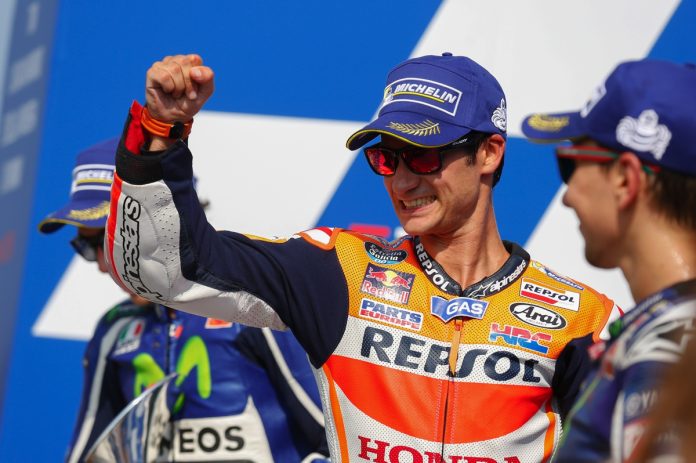 Dani Pedrosa takes surprising win in Misano for San Marino MotoGP.
Just when you though it was going to be a two-horse race for the championship, the San Marino MotoGP weekend in Misano, Italy would've proved you wrong. Here's what transpired over the weekend in Misano.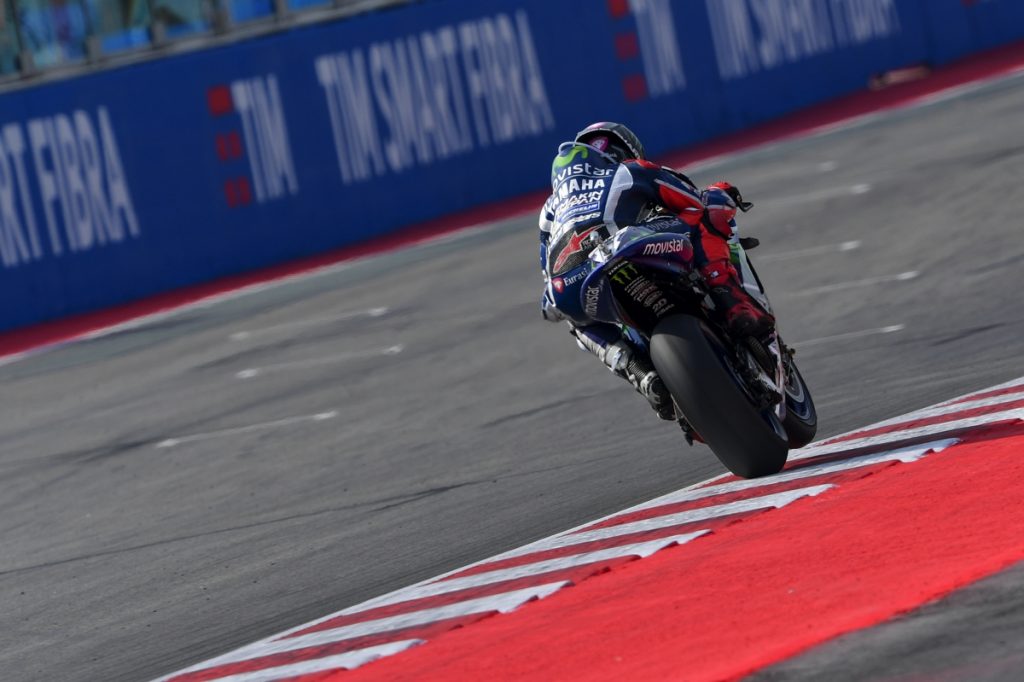 MotoGP – Jorge bounces back, but Pedrosa surprises
Reigning world champion Jorge Lorenzo bounced back in style on Saturday after storming his way up to pole position during qualifying. However, the Movistar Yamaha Factory Racing rider would eventually settle for a respectable third place instead as compatriot Dani Pedrosa took a surprising win.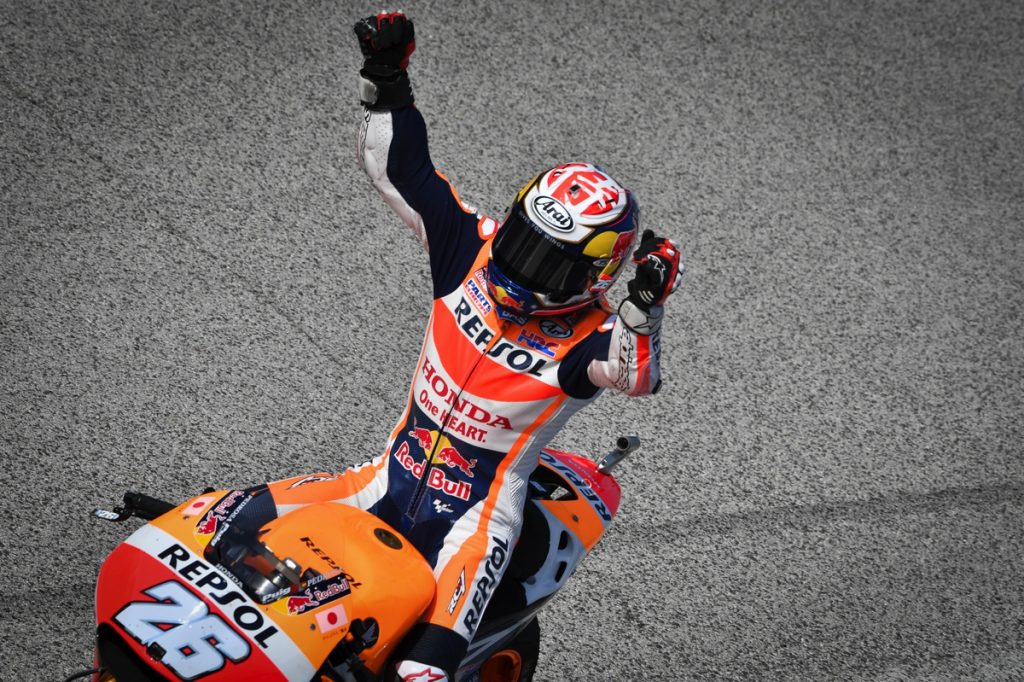 Though he lined up his Repsol Honda factory machine in eighth, Pedrosa's perfect start and excellent pace saw him slowlycarve his way up the order. By Lap 14, he was already had the podium positions in sight, but his excellent tyre strategy allowed him to overtake Lorenzo on Lap 17, and later Valentino Rossi for the lead on Lap 22.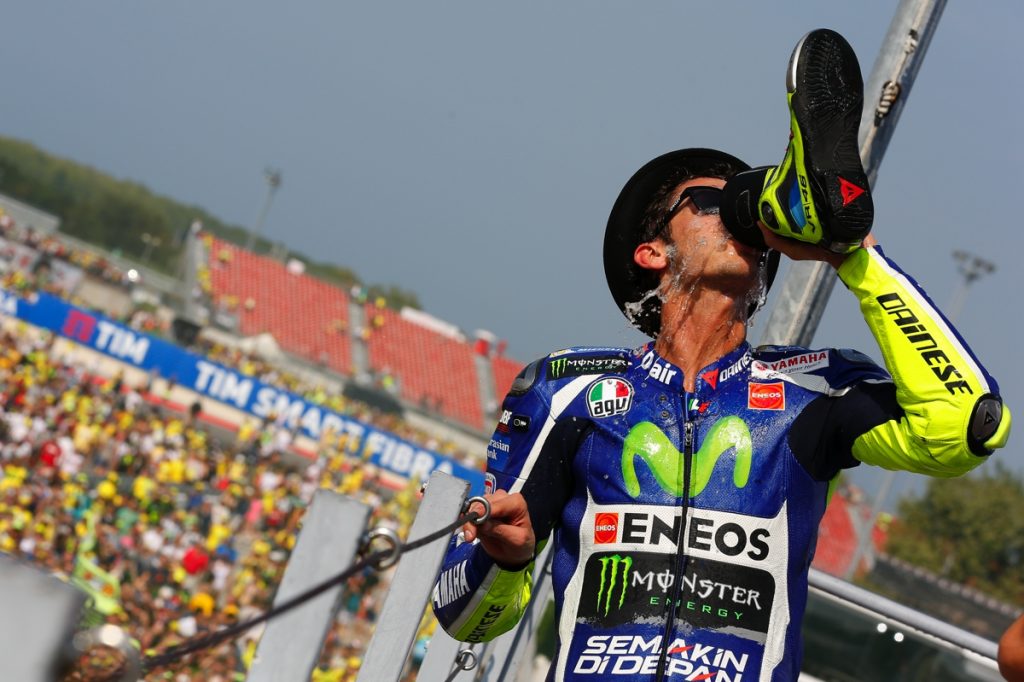 Having saved his tyres, Pedrosa was able to pull away and finished the 28-lap race with 2.837-seconds gap ahead of Yamaha's Rossi in second. Not only did Pedrosa took his 29th MotoGP win and 103rd podium, he ends what was a season-long drought of race wins – his last being in Sepang last year.
Pedrosa's teammate and current championship leader, Marc Marquez, struggled a bit as he started and finished in fourth position. Nevertheless, Marquez still leads the standings with 223 points. Rossi, on the other hand, remains second with 180 points scored in total.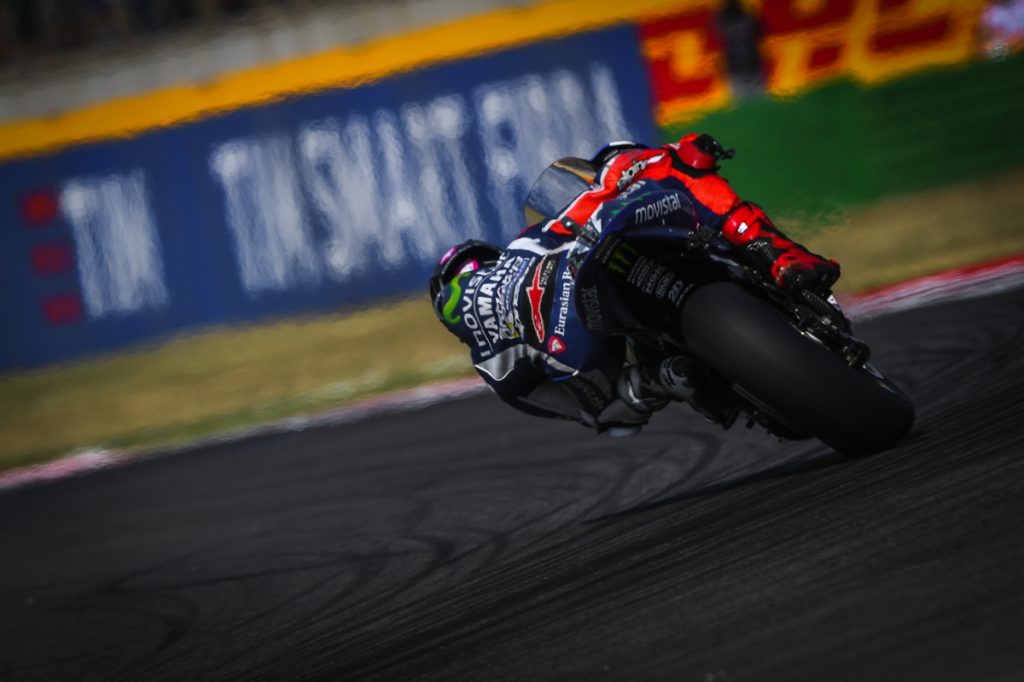 Despite a strong performance throughout the weekend, Lorenzo still remains a distant third in the standings with 162 points. Adding salt to his wound here was the apparent clash of words he had with rival and teammate Rossi during the post-race press conference.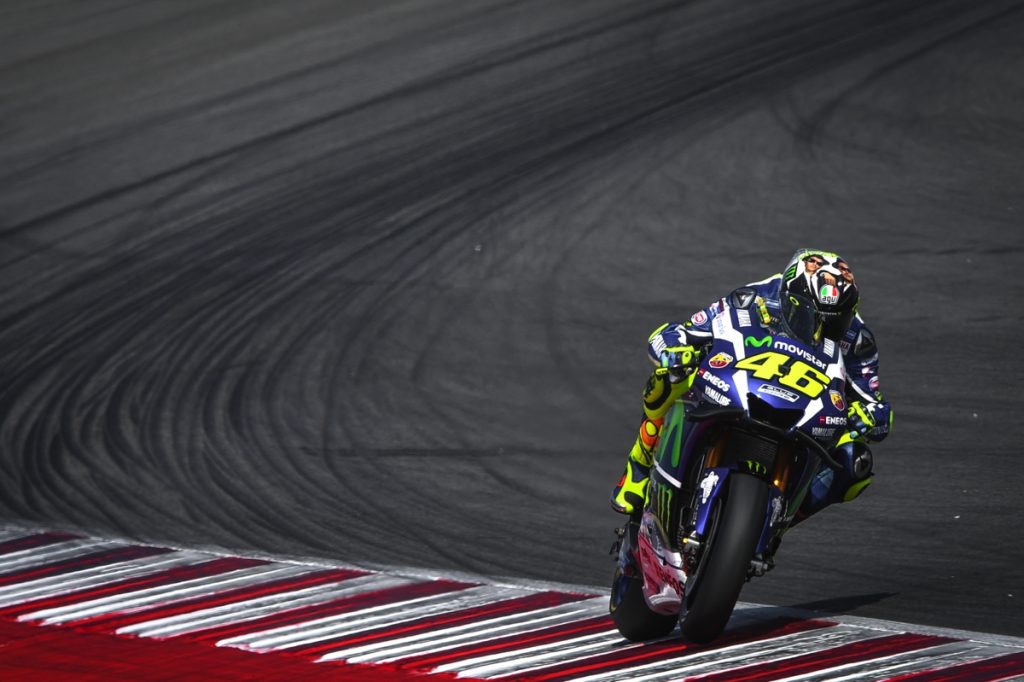 Surely, the rivalry within the factory Yamaha garage is still as strong as ever, and it would be interesting to see how the season fares for both riders. For now though, it seems Marquez still has the advantage and lead towards snatching his fourth MotoGP world title.
Moto2 – Zarco falters, Baldassarri triumphs
In the supporting Moto2 class, things looked strong at first for defending class champion Johann Zarco after the Ajo Motorsport rider placed his Kalex in pole position after Saturday's qualifying.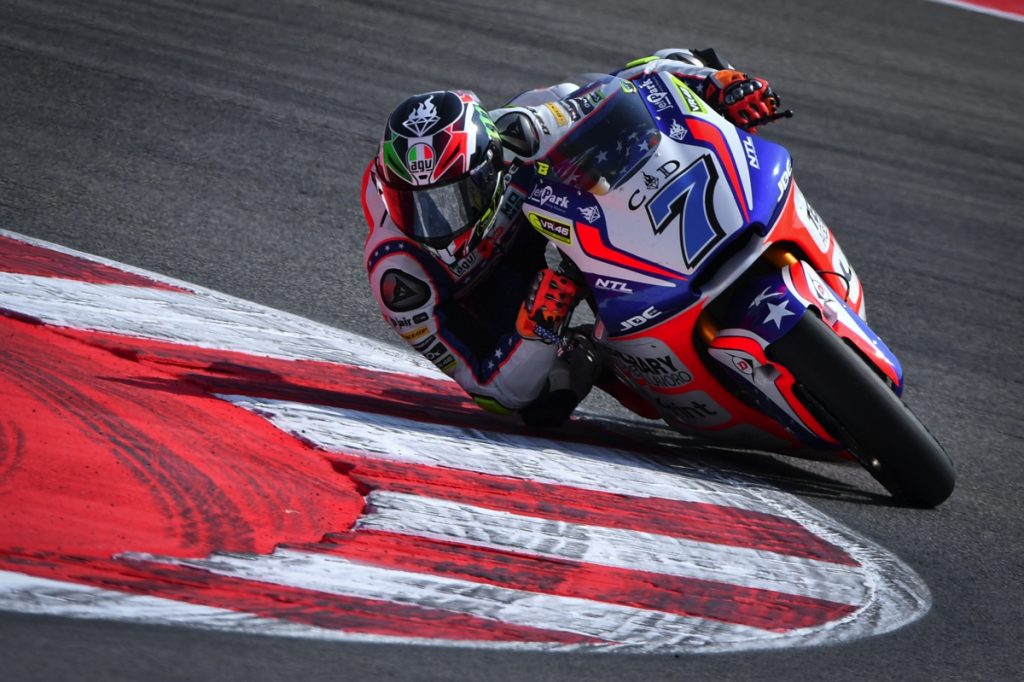 However, the Frenchman was knocked down the order to fourth as the chequered flag waved on Sunday. Finishing ahead of him were Idemitsu Honda Team Asia's Takaaki Nakagami in third, Paginas Amirillas HP40's Alex Rins in second, whilst the Forward Team's Lorenzo Baldassarri takes a surprising win.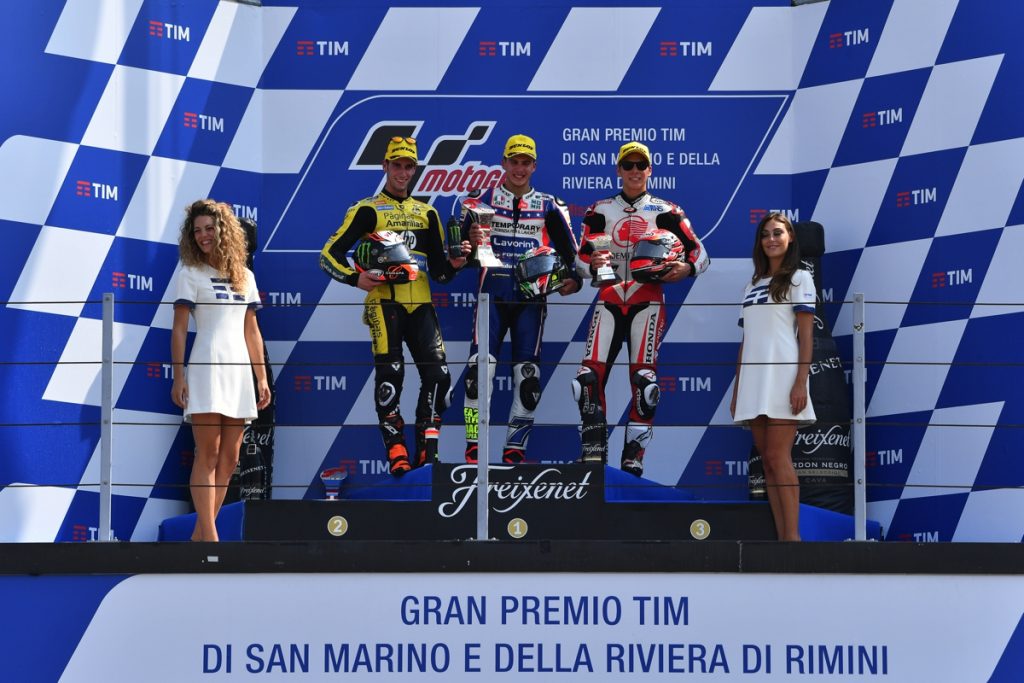 For Italian rider Baldassarri, this was a deserving maiden Moto2 win on home soil, especially after the hard-fought battle in defending his lead from Rins in second. Zarco, on the other hand, is paying the price right now as his significant points lead in the standings has been reduced significantly.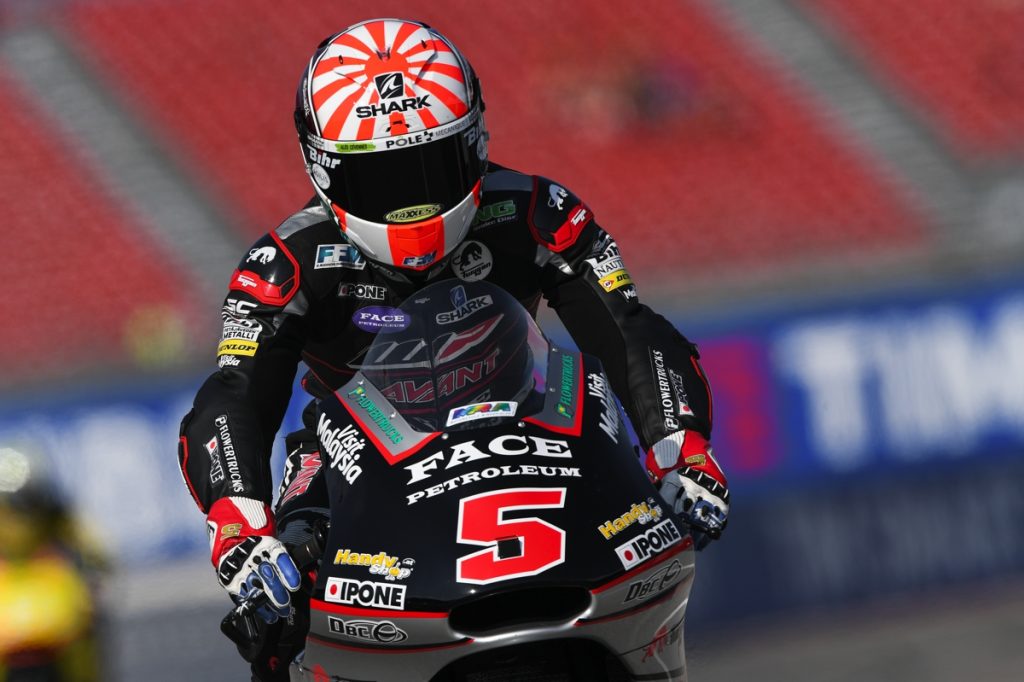 Zarco still leads the standings with 194 points, but Rins has closed the gap to just 3 points now in second with 191 points. Swiss rider Thomas Luthi is third with 141 points scored thus far. Presently, the Moto2 championship could still sway in favour for either three riders with five races left this season.
Moto3 – Binder's brilliance
Last but not least came the intense close action of the lightweight Moto3 class. South African sensation Brad Binder took a sweet victory here after perfectly calculating his moves at denying Italian rider Enea Bastianini a win on home soil.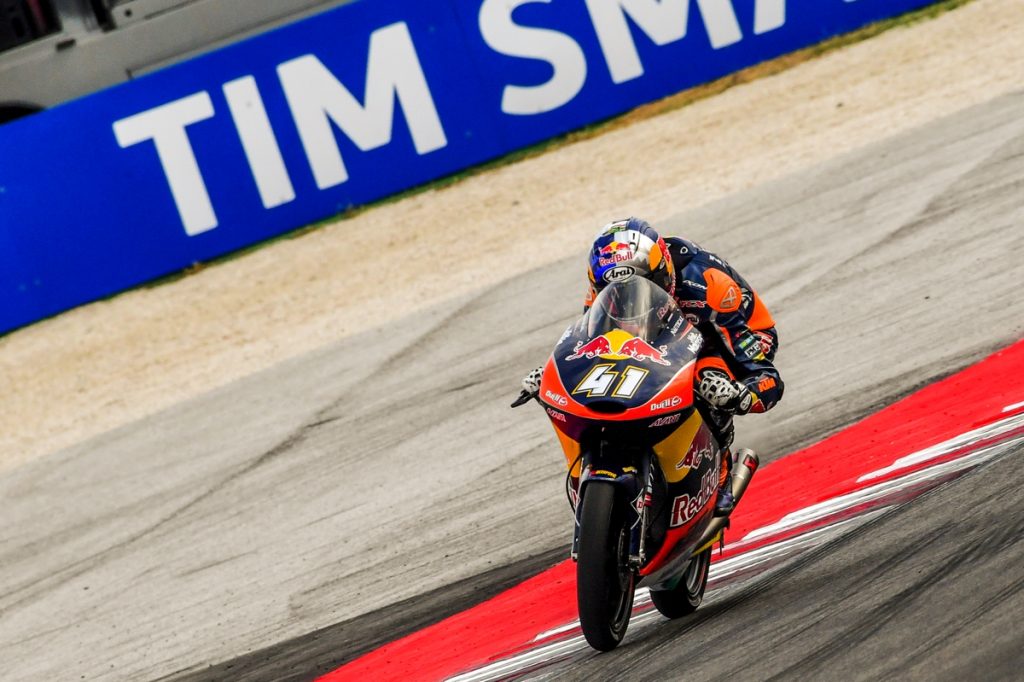 Astride the Red Bull KTM Ajo Motorsports machine, Binder kicked things off from pole position brilliantly, having led for most parts of the race. Bastianini, astride the Gresini Racing Moto3 team's Honda bike, wasn't far in tow thought and briefly led the race for a few laps.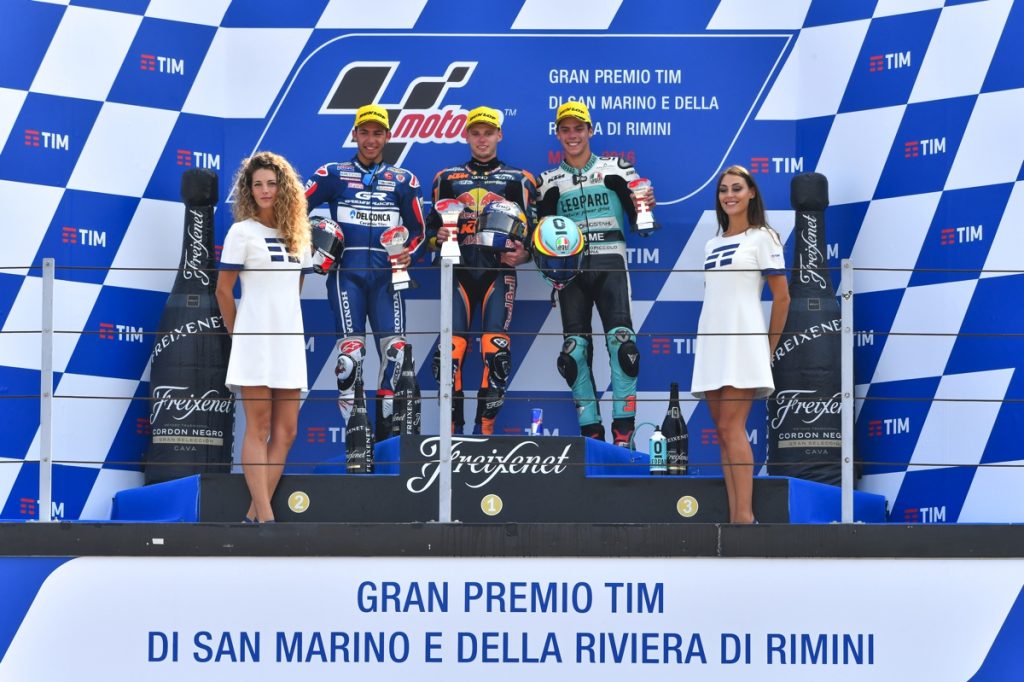 But it was Binder who calculated his manoeuvres well perfectly, especially on the last lap, and took victory by just 0.262 seconds ahead of Bastianini in second. Completing the podium here was Spaniard Joan Mir astride the KTM-powered Leopard Racing team machine who finished third.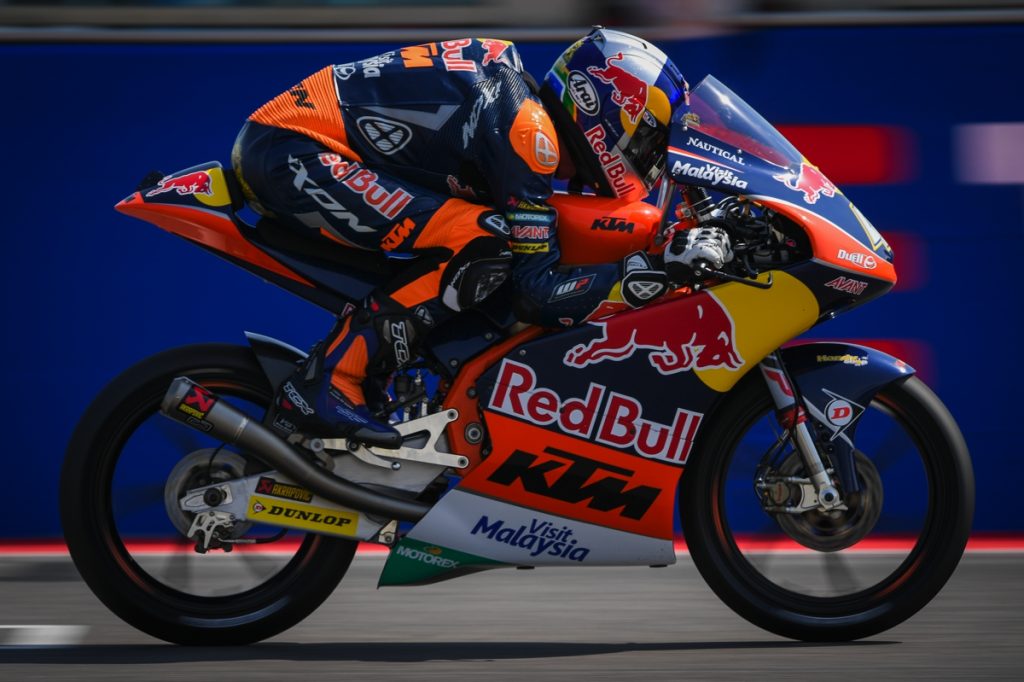 In the standings, Binder extended his lead even further with 229 points collected so far whilst Bastianini remains in a distant second with a 'mere' 123 points. Jorge Navarro, who retired after just seven laps in Misano, sits third with 118 points collected this season.
Round 14 – Aragon
Round 14 of the 2016 MotoGP world championship takes place in less than fort week's time at the Aragon circuit, Spain from 23 Sept to 25 Sept. Race broadcasts begins on Sunday with Moto3 at 5pm,Moto2 at 6:20pm and MotoGP at 8:00pm (local Malaysian times listed).