Moto Guzzi has just unveiled four new bikes at the ongoing Eicma show, which are the V9 Roamer, V9 Bobber, and the Stornello.
In addition to the three bikes, the company also confirmed that the MGX-21 Flying Fortress will be a part of its 2016 product line up.
The new V9 Roamer and V9 Bobber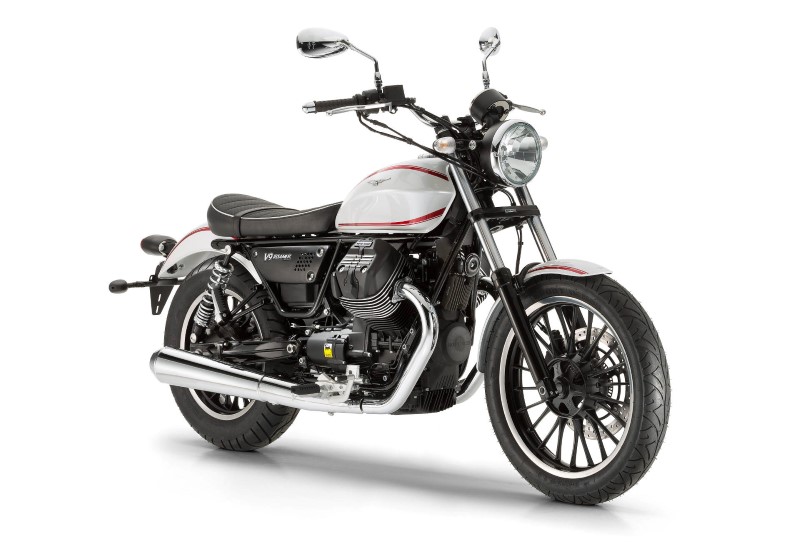 The V9 Roamer and V9 Bobber, which are the latest addition to the brand's stable, share the brand's new 850cc two-valve, transverse 90 degree V-twin engine.
While Moto Guzzi has not revealed the exact output figures, maximum torque readings stand at 62Nm at 3,000rpm.
According to the manufacturer, the Roamer is the conventional version of the V9, while the Bobber is the sportier version with its black bodywork.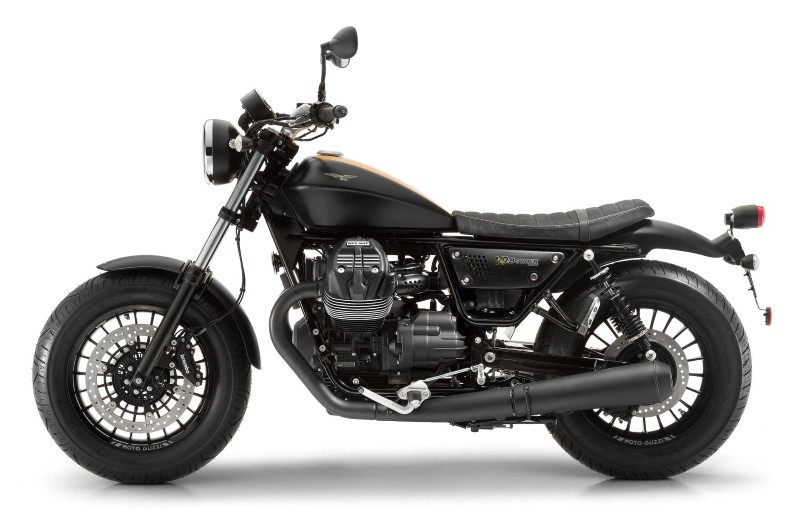 Weighing at 200kg,  both V9 variants come with ABS and adjustable traction control as standard (which can be disabled), and also feature an immobilizer, a USB port, and a single, circular dash.
Moto Guzzi says it will be offering a range of accessories for the bikes, including a system to connect the bike to the rider's smartphone and options to personalize it according to their tastes.
MGX-21 Flying Fortress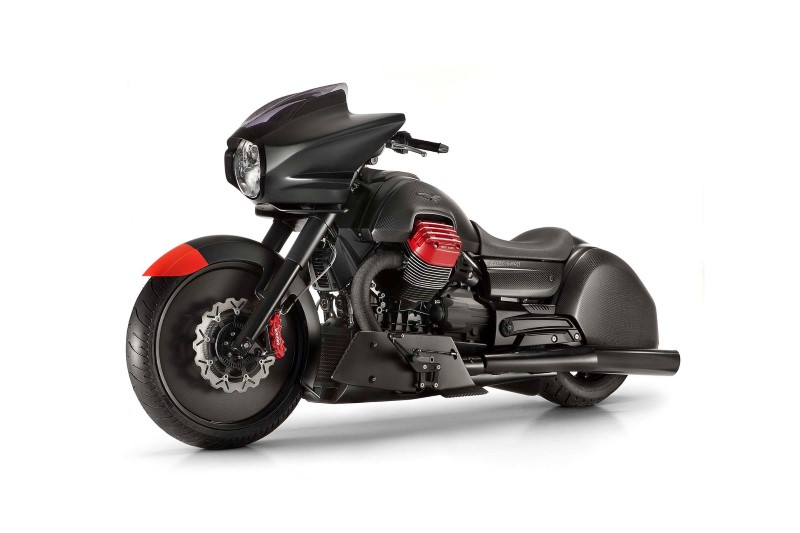 Unveiled as a concept at last year's EICMA show, Moto Guzzi has announced that the MGX-21 has entered production under the 'MGX-21 Flying Fortress' name, and that it will be a part of Moto Guzzi's 2016 product range.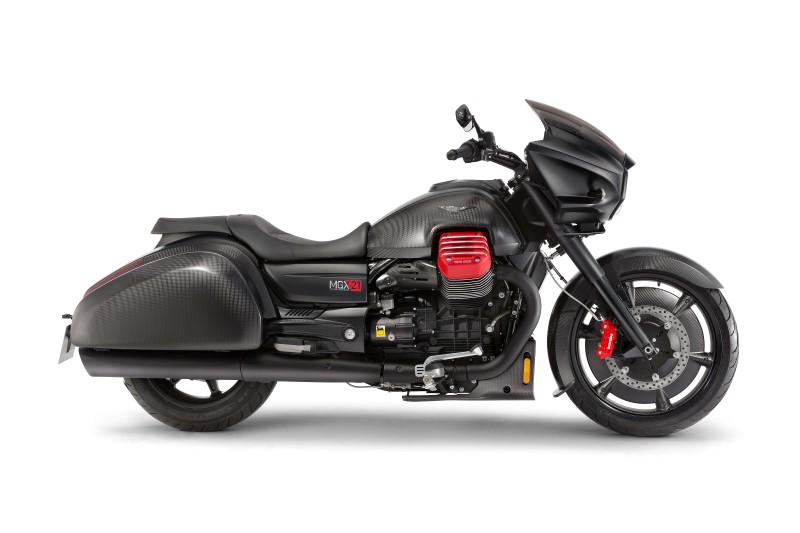 Powered by a 1,380c air-cooled V-twin engine which puts out a claimed 120Nm of torque which is transmitted to the rear wheel to using a cardan final drive, the production model also gets a ride-by-wire throttle, ABS, adjustable traction control, cruise control, and a 21 inch front wheel with carbon covering.
V7 II Stornello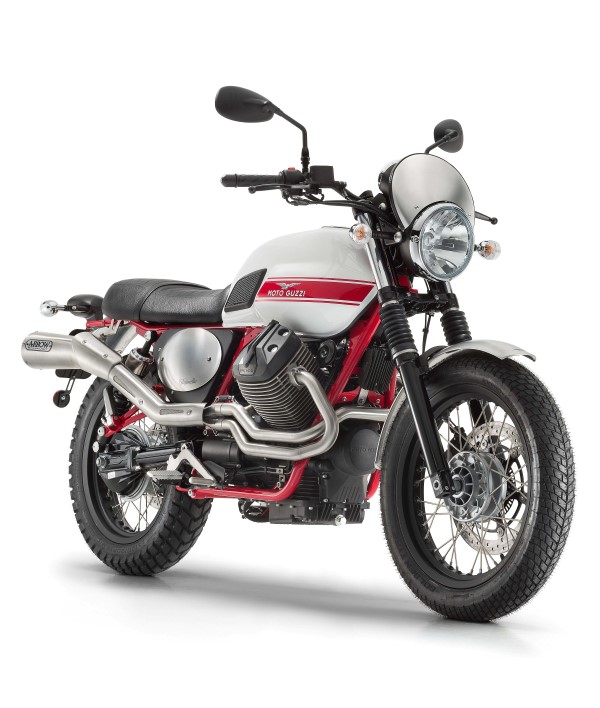 Looking pretty similar to the V7 racer we have in Malaysia, the Stornello, which is basically a scrambler version of the existing V7 II, is powered by the same 744cc V-twin engine, but the bike is fitted with a new clutch and a six-speed gearbox.
Weighing at 186kg, the Stornello has been given a few trick bits including an Arrow exhaust, wire-spoked wheels with 'off-road' tyres. It's also got aluminium mudguards, footpegs and injector bodies, plus three sets of number plate holders. Also standard is ABS and traction control.
As for the V7 II Racer, the company has given it an update as well, including revamped and updated matte finish graphics.