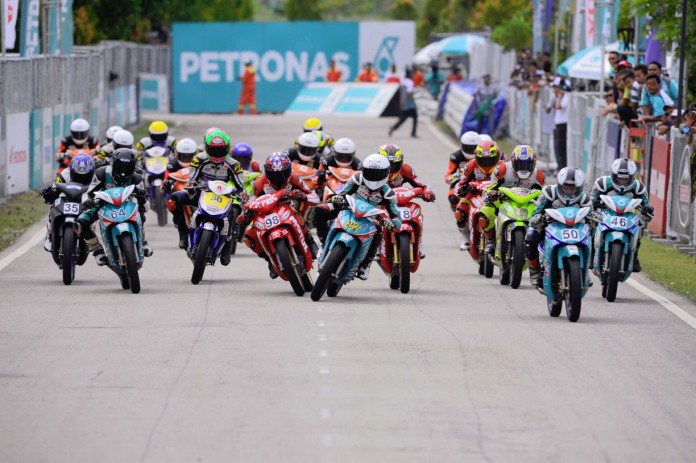 Modenas has announced it's return to the PETRONAS AAM Malaysian Cub Prix Championship with Modenas Racing Team who will front Mohd Syawal Mohd Noor, Mohd Syafiq Nazrol Abdullah and Mohd Azri Haris Abdul Fattah in the CP115 category when the season resumes in Kangar, Perlis this 15 and 16 August.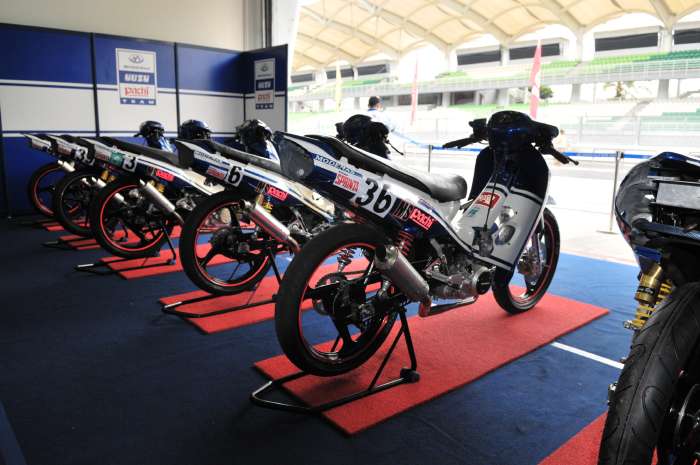 The new agreement will see the Malaysian motorcycle manufacturer compete in the national championship for the next three years. Modenas was last seen competing in the CP115 and WIRA class with Cilik Racing led by Razali Ahmad back in 2012.
Prior to that, Modenas has been actively involved in the championship from 2008 to 2010 with Yuzy Racing and it saw the emergence of Zulfahmi Khairuddin who currently competes in the Moto3 World Championship.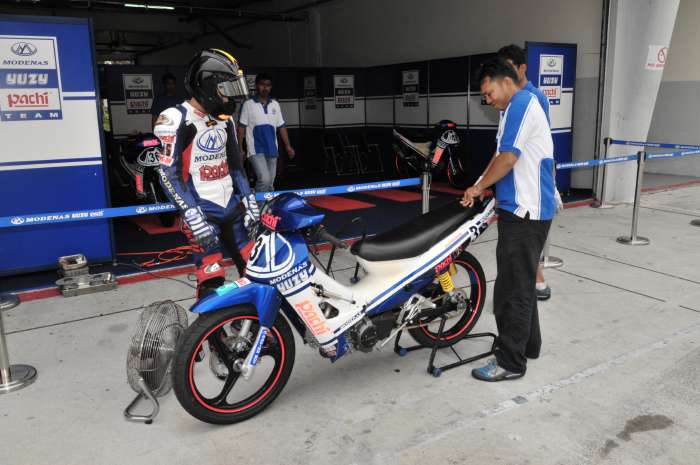 "We are delighted to welcome Modenas' back to Cub Prix and we believe their presence will benefit the industry as a whole. For the sports to grow, it needs corporate involvement with a long-term plan as there are no short-cut to success," said Ron Hogg, Promotions Director for Safe Aim Mutual Sdn Bhd (SAM), commercial rights holder for the Malaysian Cub Prix.
"With Modenas joining the likes of Honda and Yamaha, competition will be boosted and the teams and riders are sure to benefit as well as there are now more opportunities to receive factory support. The use of technology in Cub Prix is also very high and the industry is not just training Malaysian riders but also engineers. This holistic growth is vital in our search for the next generation of racers," he added.
For Modenas, in addition to solidifying their contributions towards the growth of motorsports in the country, their Cub Prix comeback is geared towards driving their marketing as well as research and development efforts.
"Our participation in Cub Prix is in line with Modenas' five-year strategic plan which is part of the company's selective effort towards enhancing the brand and image as well as increase the market share currently at 10% of the total market," said Modenas CEO, Amirudin Abdul Kadir.