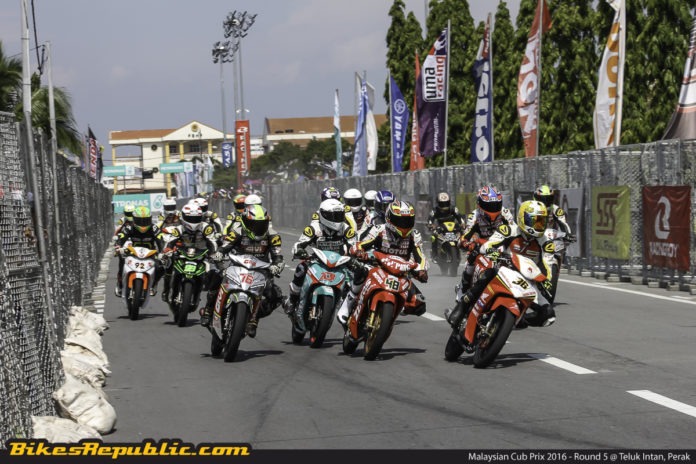 Malaysian Cub Prix series roars to life in Teluk Intan last weekend after a two-month break.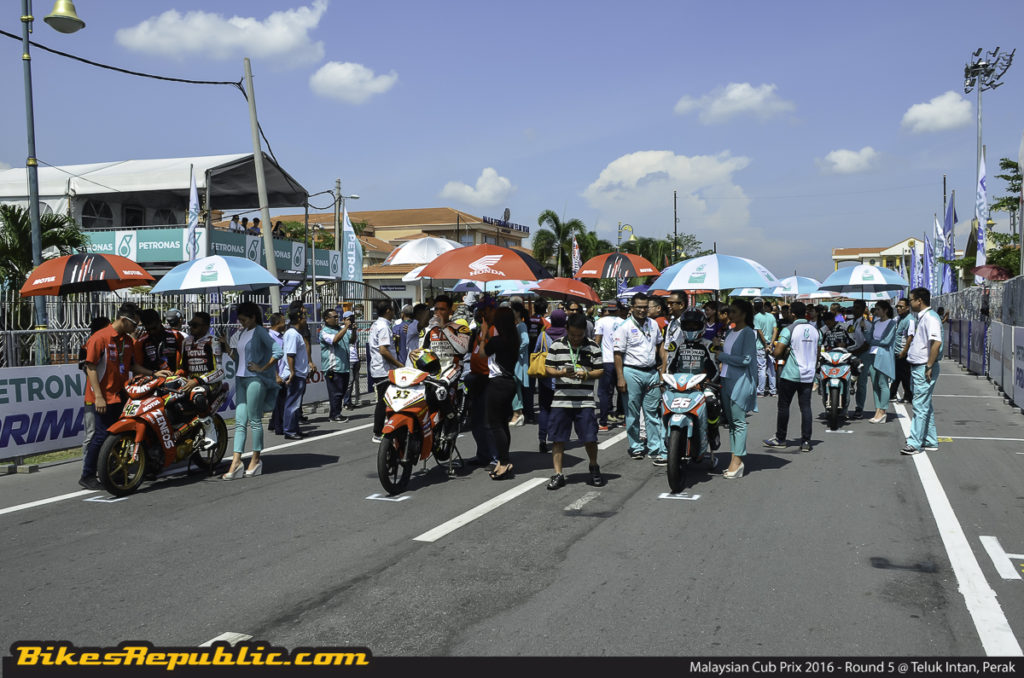 The Petronas AAM Malaysian Cub Prix national underbone racing series roared back to life last weekend for its fifth round in Teluk Intan, Perak, ending a two-month long hiatus for the Ramadhan and Aidil Fitri holidays.
Adding more buzz for fans to the weekend as well were the presence of Cub Prix 'graduates' in the form of national Moto2 rider Hafizh Syahrin and national Moto3 sensation Khairul Idham Pawi.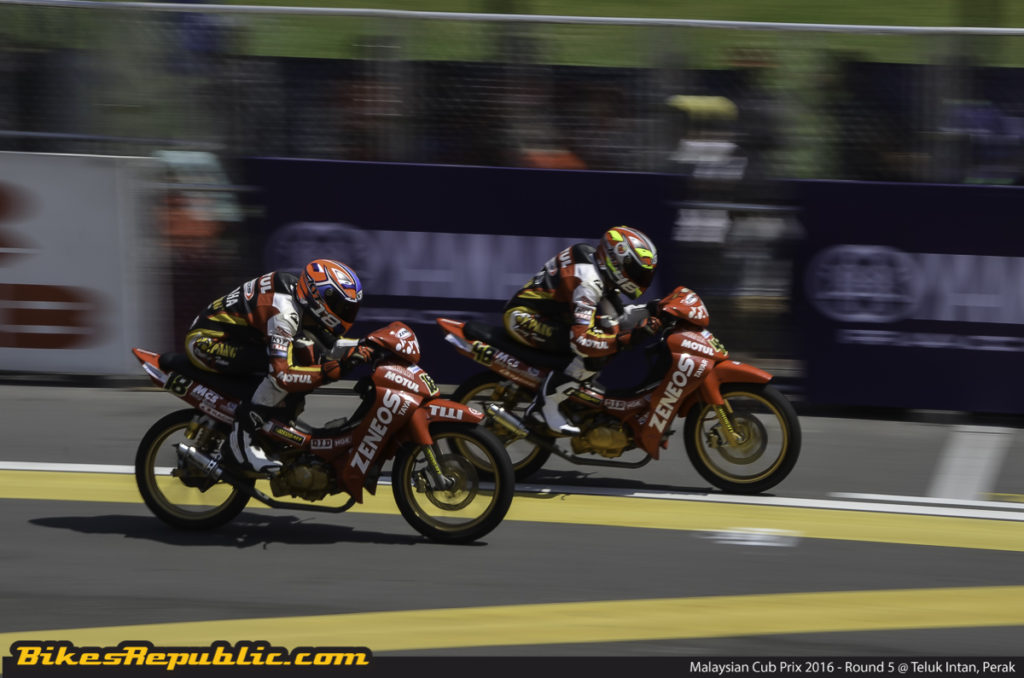 Unlike previous editions, the Teluk Intan temporary street circuit was widened further. This not only improved safety, it also gave room for riders to go much faster than before. Here's what transpired over the weekend in Teluk Intan.
CP130
In the premier CP130 category, it was 16-year-old phenomenon Kasma Daniel Kasmayuddin that stole the show in Perak. Fresh off his training stint in the Yamaha VR46 Masters Camp with the legendary Valentino Rossi, the youngster from Johor was eager to put his newfound skills attained from 'The Doctor' into his race craft.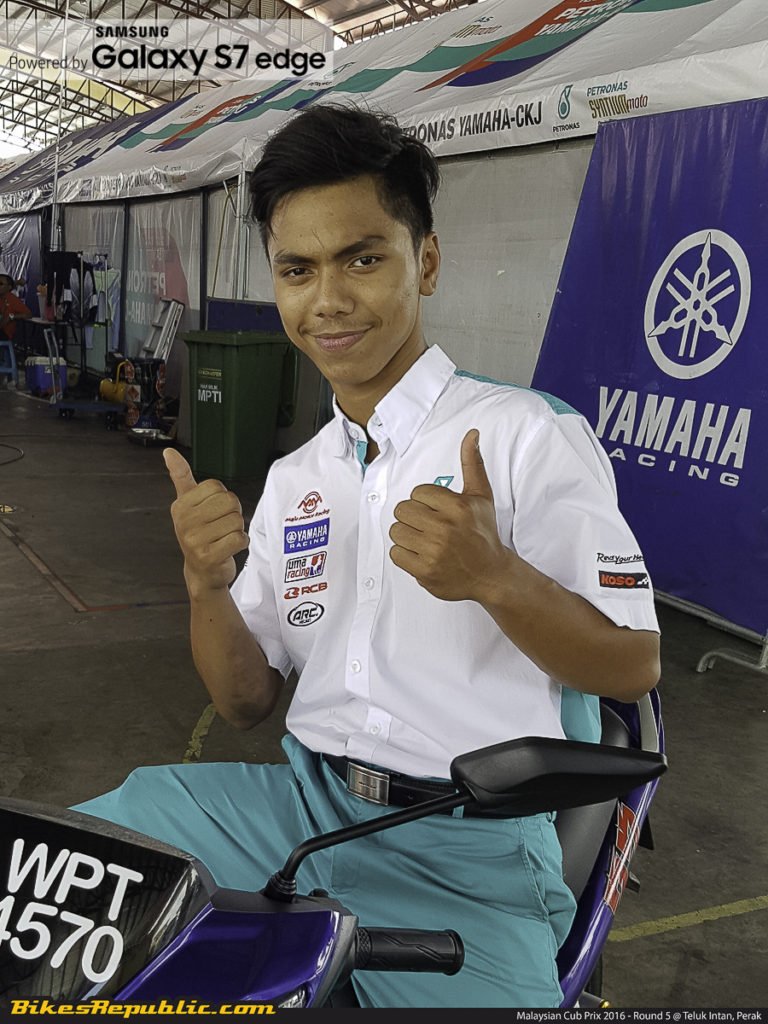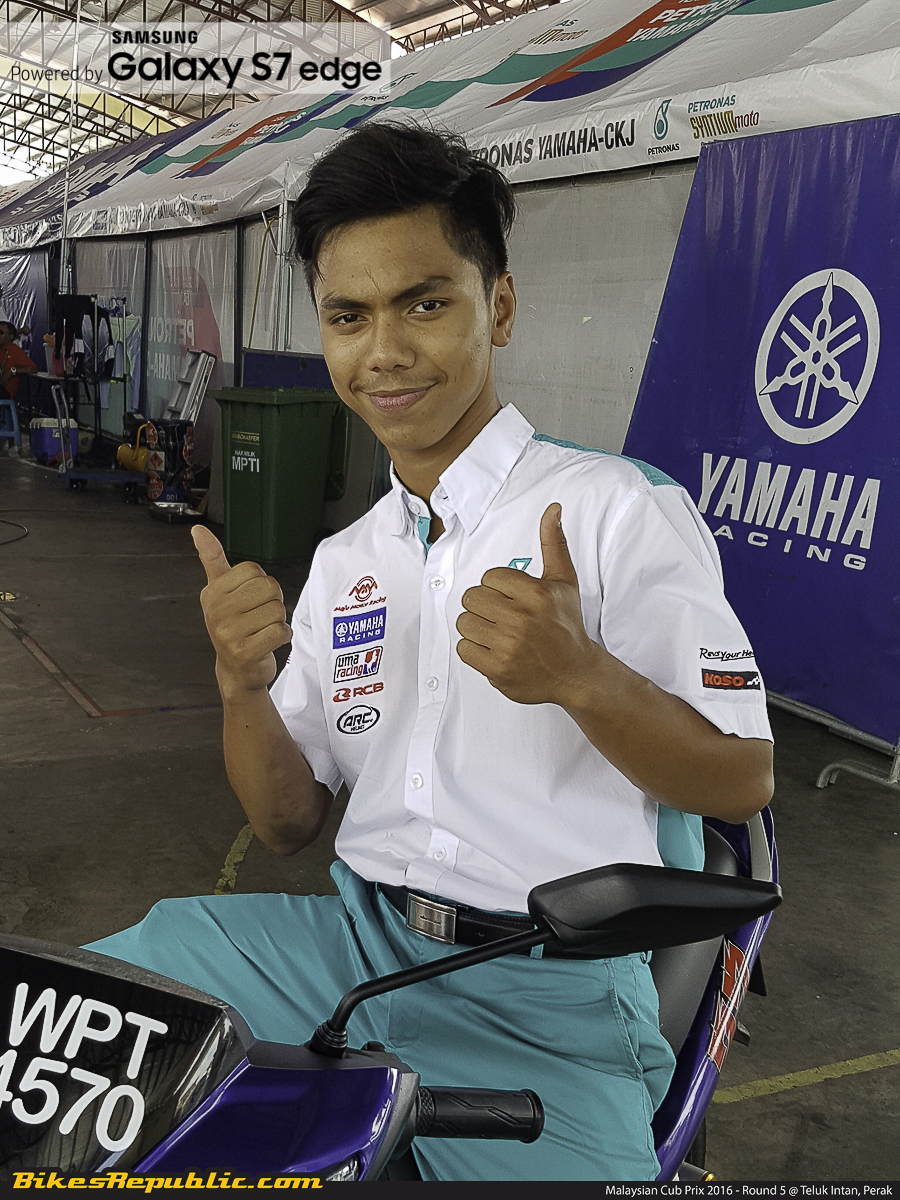 Astride the Petronas Yamaha Maju Motor team's machine, Kasma began by dominating the CP130 Qualifying session held on Sunday morning. His blistering laptime of 53.260 around the 1,305-metre course was enough to secure pole position ahead of teammate Ahmad Fazli Sham who lined up second.
As the 18-lap race unfolded later in the afternoon, Kasma was in a class of his own. Following his perfect start, Kasma led the race from start to finish and took the chequered flag in style as he scored his season's first hat-trick. Teammate Fazli would eventually settle for second place whilst Ahmad Fazrul Sham astride the Yamaha AHM Motorsports machine finished third.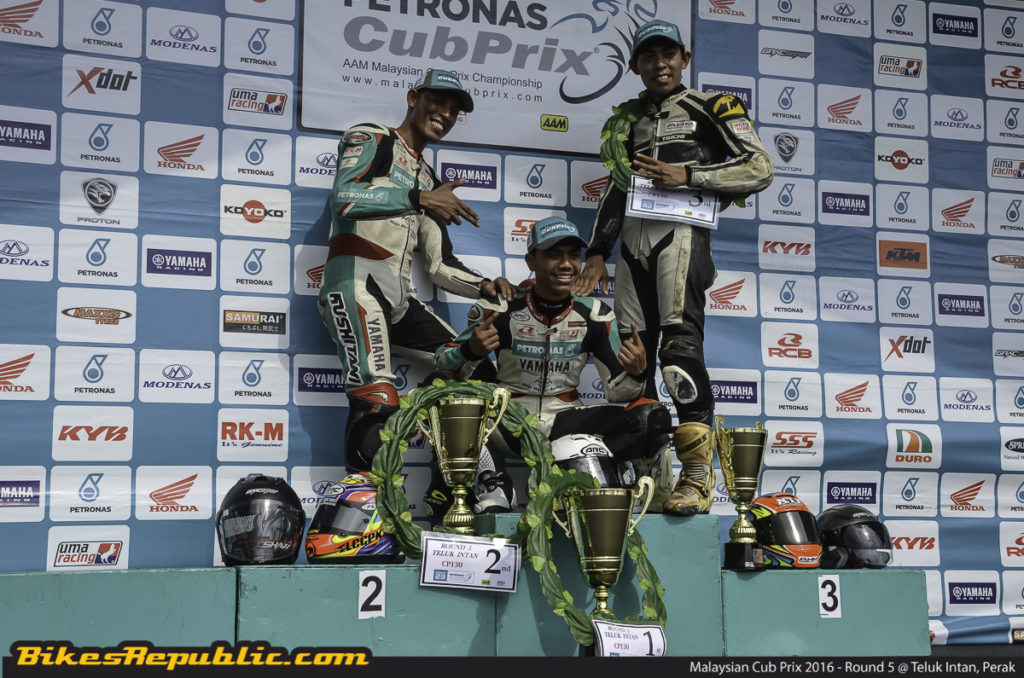 Though Kasma took ultimate glory, the townsfolk of Teluk Intan were equally delighted in seeing Perak natives Fazli and Fazrul mounting the podium in second and third places respectively whilst racing in their home state.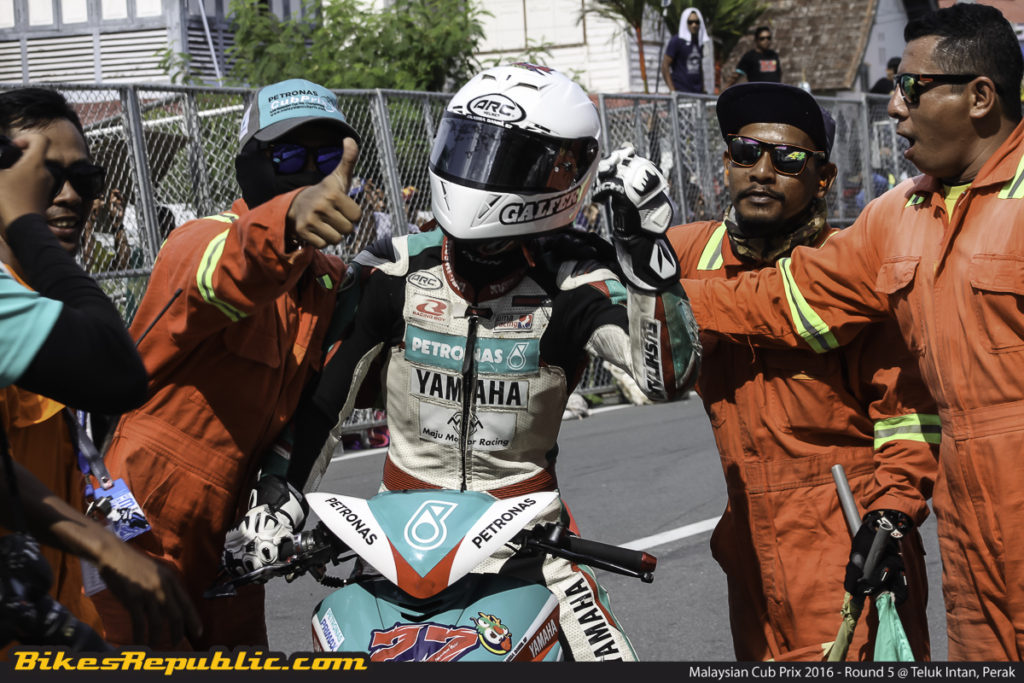 However, with four wins out of five races so far, Kasma still leads the CP130 championship standings with 100 points. Just two points behind him in second is teammate Fazli whilst Harian Metro YTEQ SCK Honda Team rider Norizman Ismail ranks third with 52 points scored so far.
CP115
Charting his first CP115 category race win of the season last Sunday was Perak native Md Shafiq Rosli astride the M Seki Liberty Honda machine. Starting from second on the grid, Shafiq was able to get the better of the front-running riders and took a sweet maiden win whilst racing in his home state.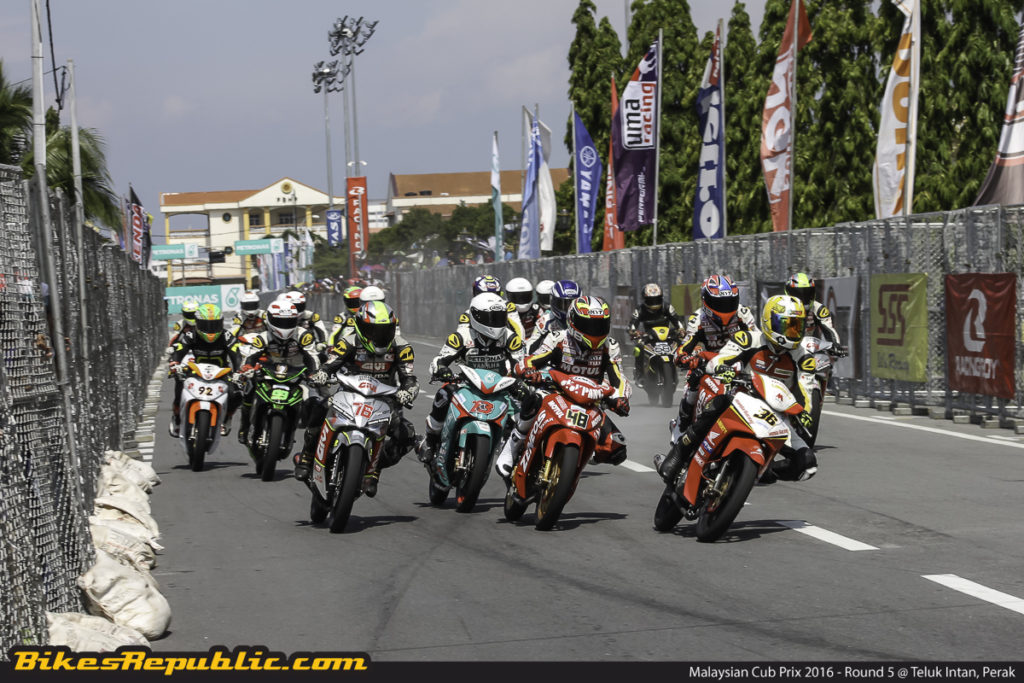 Pole-sitter Zaidy would eventually falter in the 15-lap race and settled for a dismal 14th place finish. Instead, it was his teammate Tengku Amirul Haffirudin that shined for the Yamaha-powered YY-Pang team as he took second place.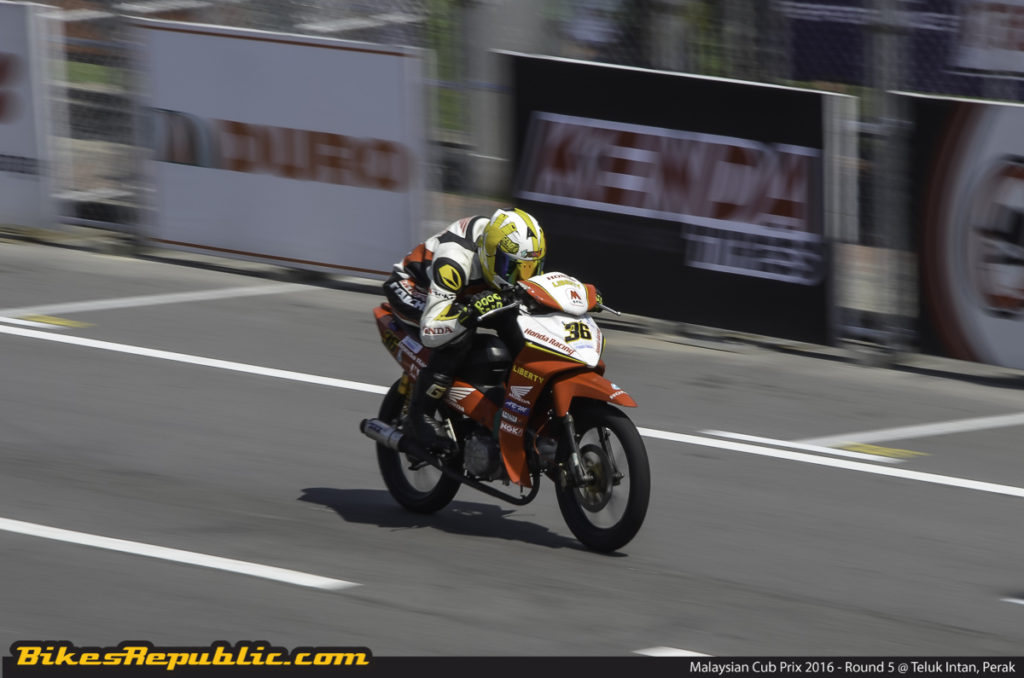 This podium finish was sweet vindication for Terengganu native Tengku Amirul following his sanction and exclusion by the stewards from the previous round. Petronas Yamaha Maju Motor rider Md Akid Aziz claimed the final podium spot in third following a close battle with Tengku Amirul.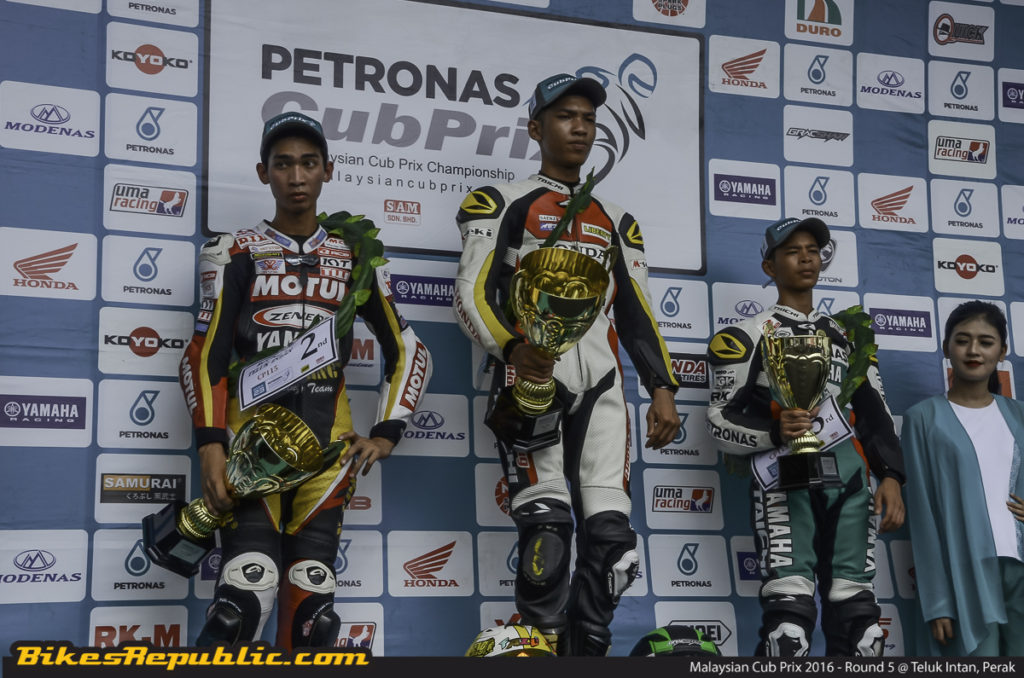 Tengku Amirul still leads the CP115 championship standings with 90 points so far. He also holds a significant advantage over the Petronas Yamaha Maju Motor duo of Md Akid Aziz and Md Haziq Md Fairues who are ranked second and third with 61 points and 60 points respectively.
Wira
Last but not the least came the highly competitive action from the Wira class. Taking glory here was former Shell Advance Asia Talent Cup Moto3 rider Helmi Azman who scored his maiden Wira class win and ended the season-long dominance of Shafiq Ezzariq – also a former Shell Advance Asia Talent Cup Moto3 rider.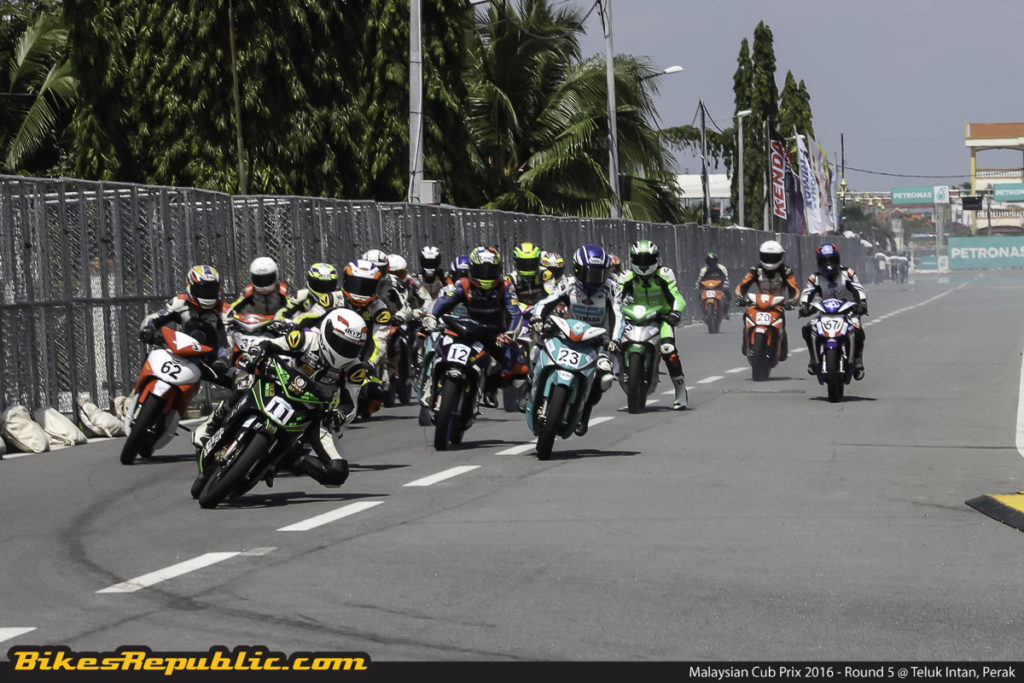 Astride the IUGB AFB Tech Racing Yamaha machine, Helmi qualified third on the grid just behind Shafiq who qualified in second astride the Idemitsu Kozi Yam Honda Racing team's machine. In pole position was the Yamaha-powered Weststar Motorsport team's Md Qhuwarismi Md Nasir.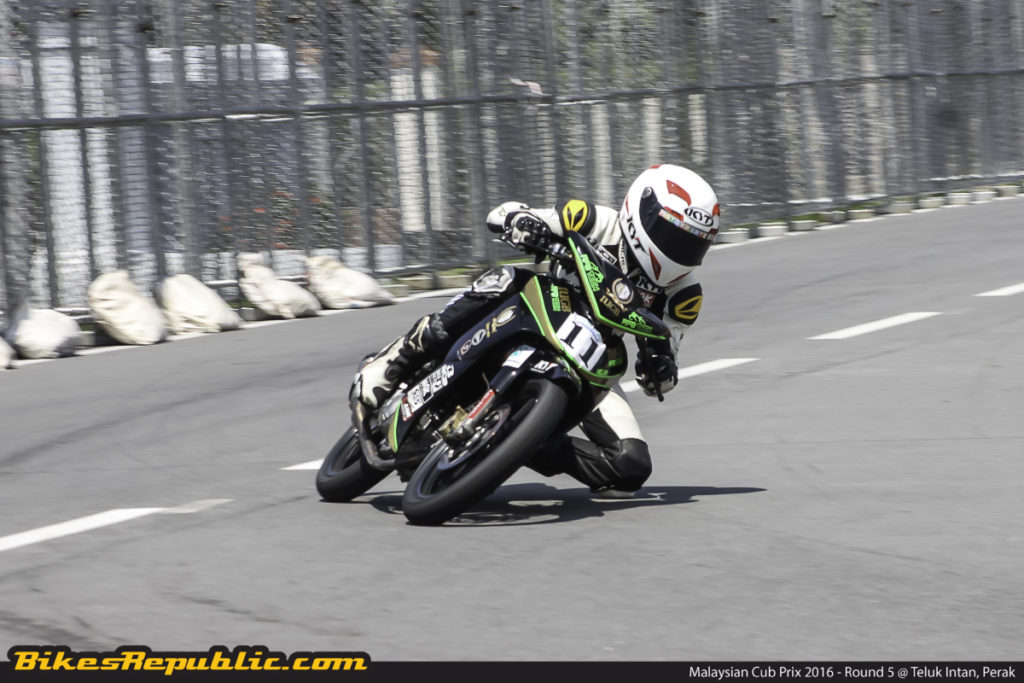 As the 12-lap race unfolded, Helmi's perfect start from the front row allowed him to seize the initiative early. The 17-year-old youngster from Cheras led from start to finish and took his maiden class win in style with a 5.5-second gap ahead of Petronas Yamaha's Md Amirul Arif Ramlee.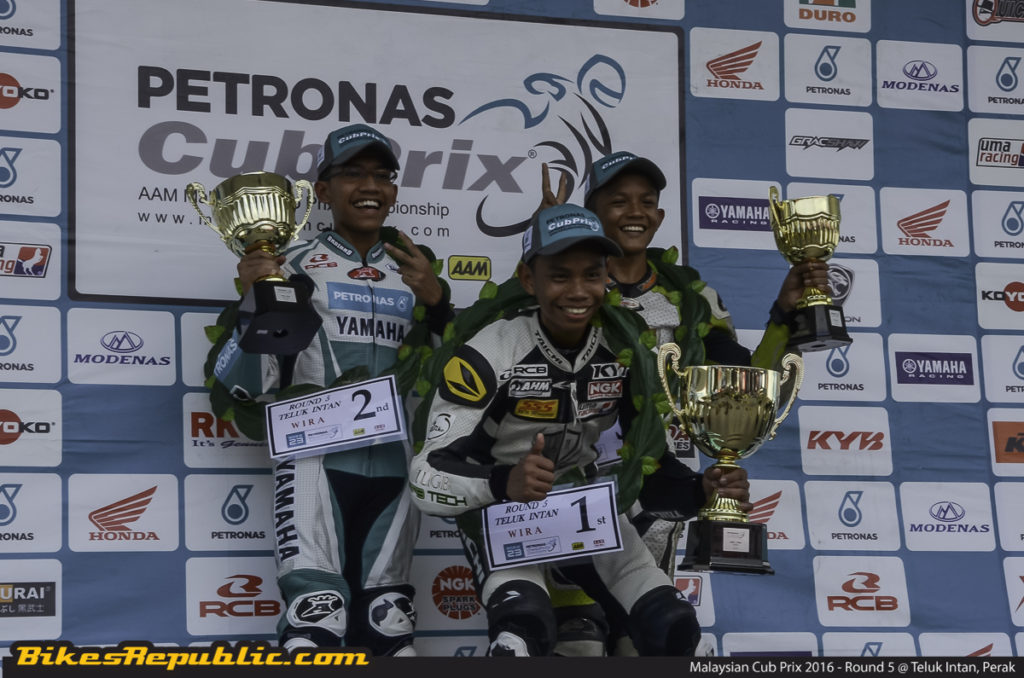 Coming in third to take the final podium spot was Yamaha-powered privateer Md Aifizi Supaat as he fended off the charges of Shafiq Ezzariq who eventually settled for fourth place.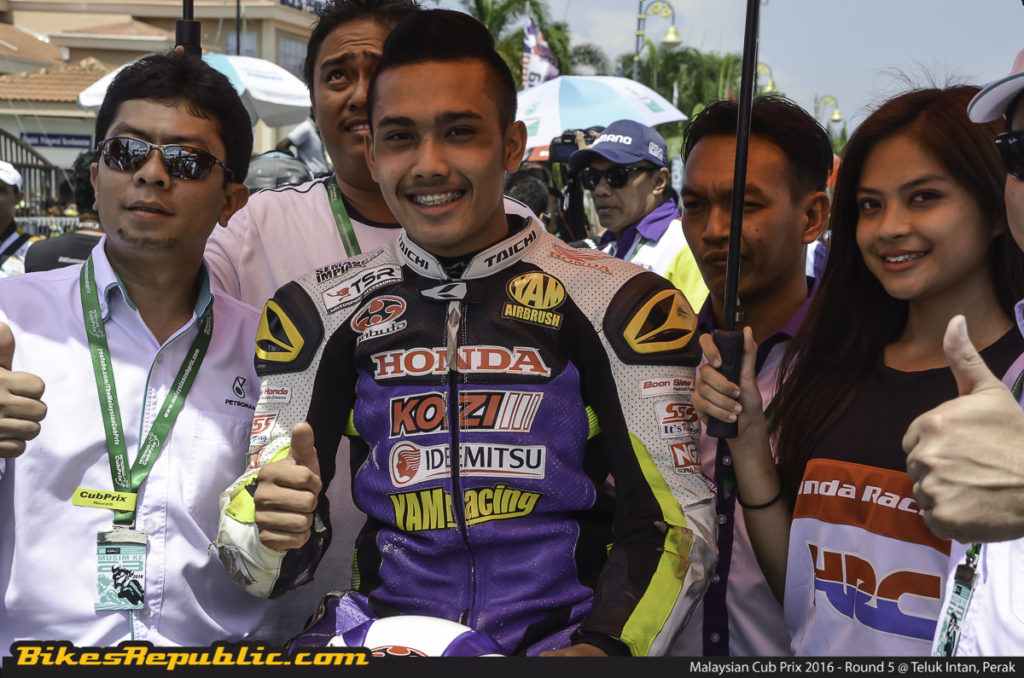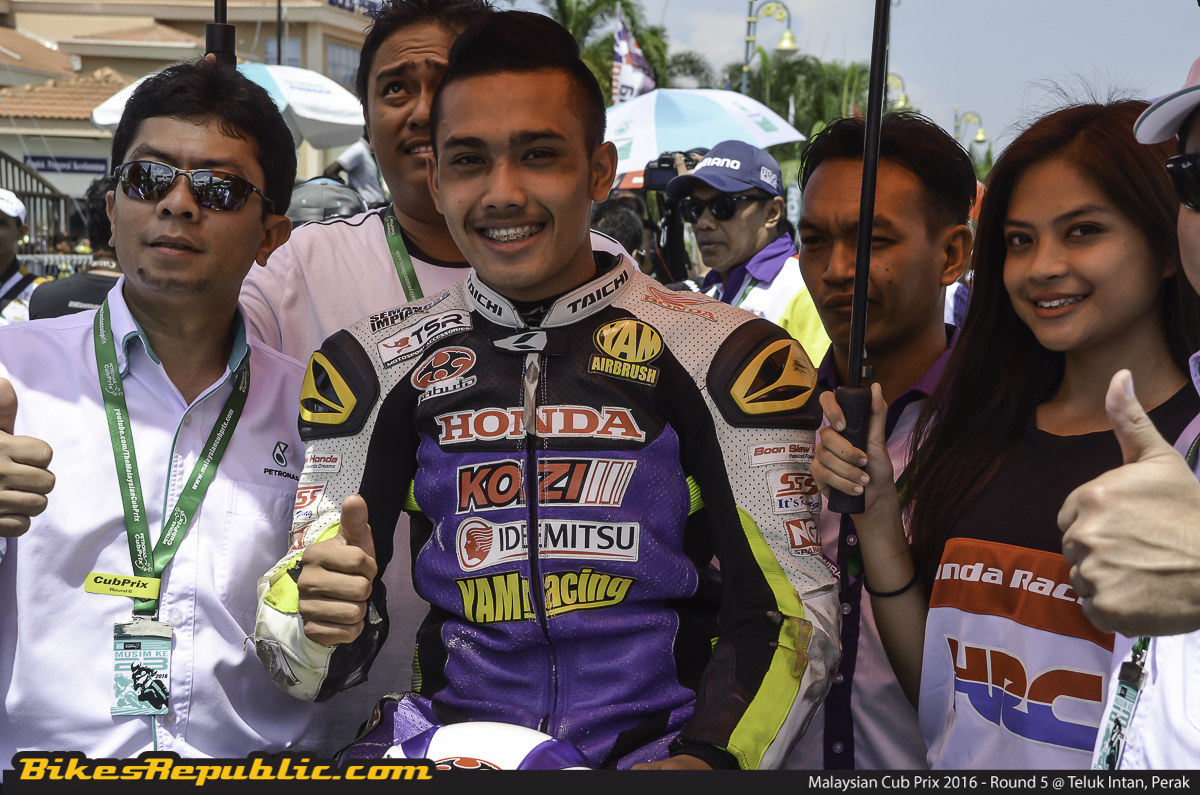 Despite the somewhat dismal outing, Shafiq still leads the Wira class' standings with 113 points. Helmi, on the other hand has moved up to second with 78 points whilst Md Amirul Arif Ramlee ranks third with 52 points.
Round 6
The Petronas AAM Malaysian Cub Prix season will resume for Round 6 later this month in Terengganu's state capital of Kuala Terengganu on 19 & 20 August.