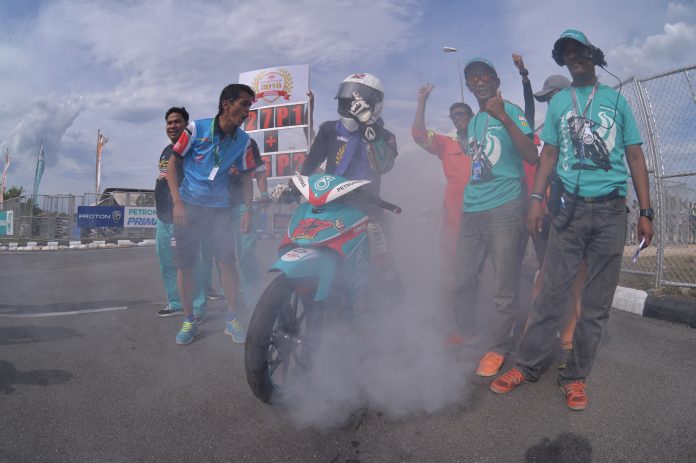 Kasma Daniel Kasmayuddin writes history after becoming the youngest ever Malaysian Cub Prix CP130 champion.
The 2016 Petronas AAM Malaysian Cub Prix national underbone racing championship got underway last weekend for Round 9 in Jempol, Negeri Sembilan. Here's what transpired in all three main classes.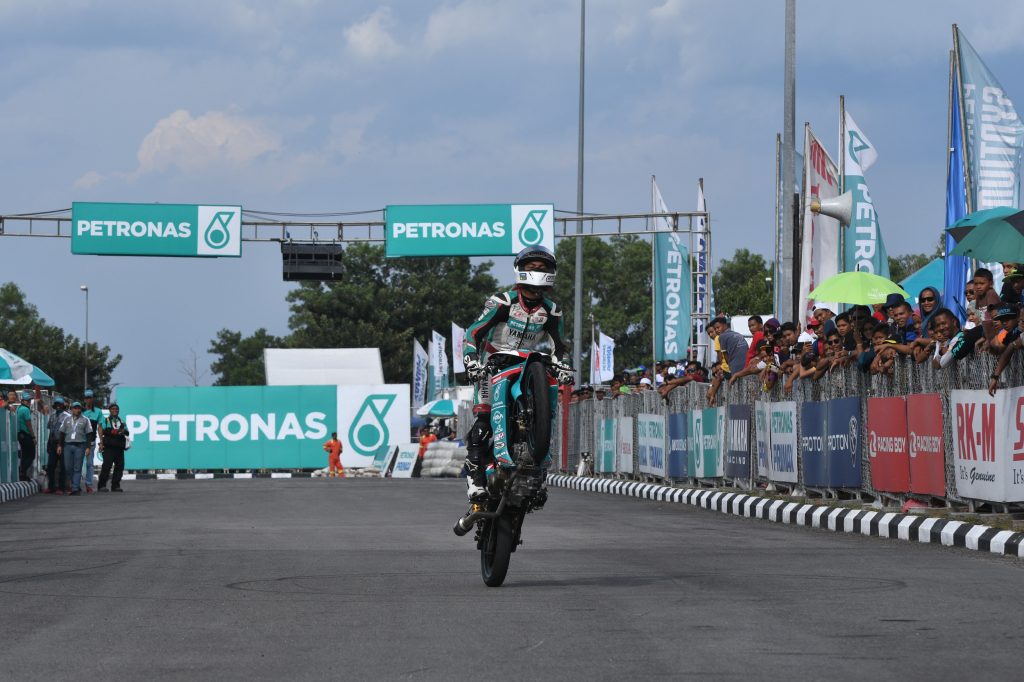 CP130
In the premier CP130 category, it was Johore-born youngster Kasma Daniel Kasmayuddin that wrote himself into the sport's history books after he took the 2016 title in spectacular fashion.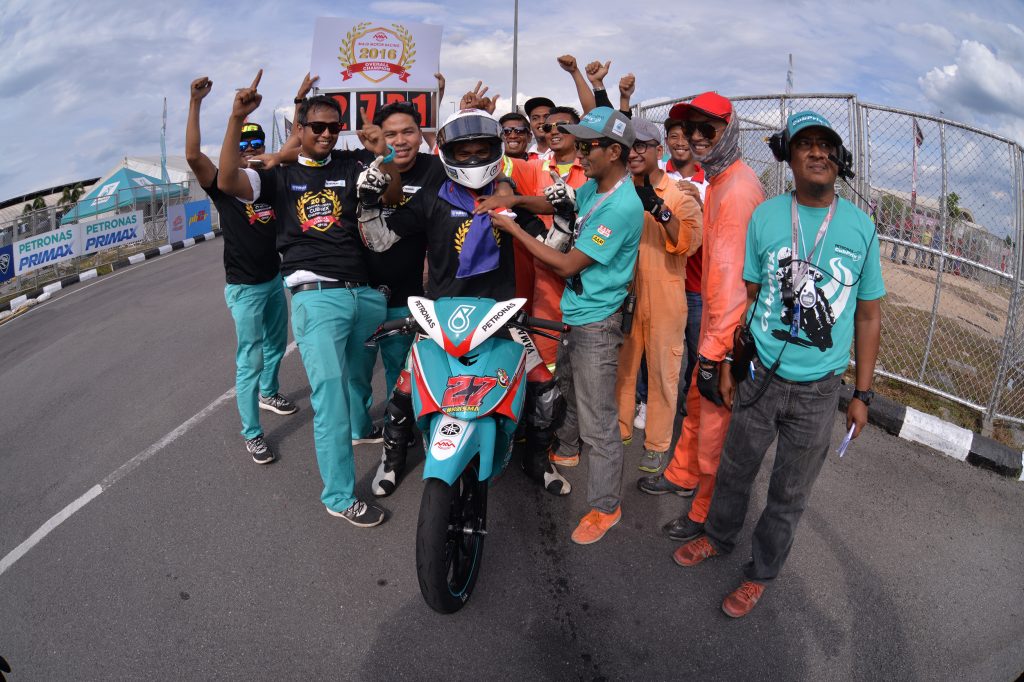 Though mechanical issues plagued his qualifying run early on, Kasma was able to overcome the problems and went on to finish the race in second place. In doing so, the Petronas Yamaha Maju Motor rider clinched enough points to be crowned as the 2016 CP130 champion.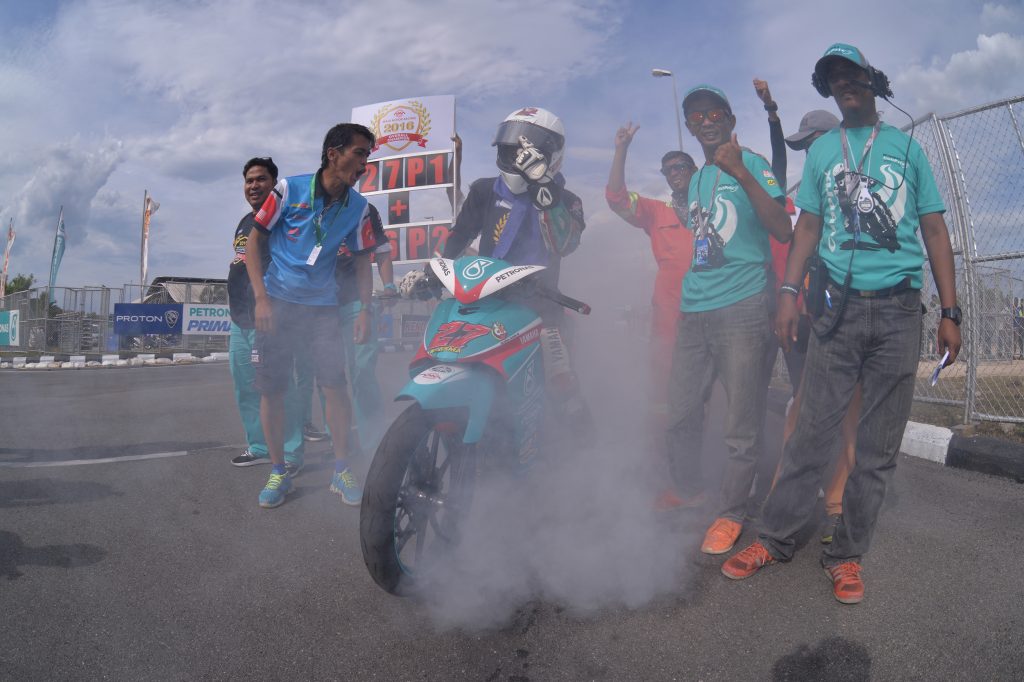 At 16 years, 1 month and 20 days old, Kasma is also the premier class' youngest ever title winner. The previous record was held by eventual race winner and GIVI Honda Yuzy Racing rider Zaqhwan Zaidi when he won the 2014 title at 18 years old.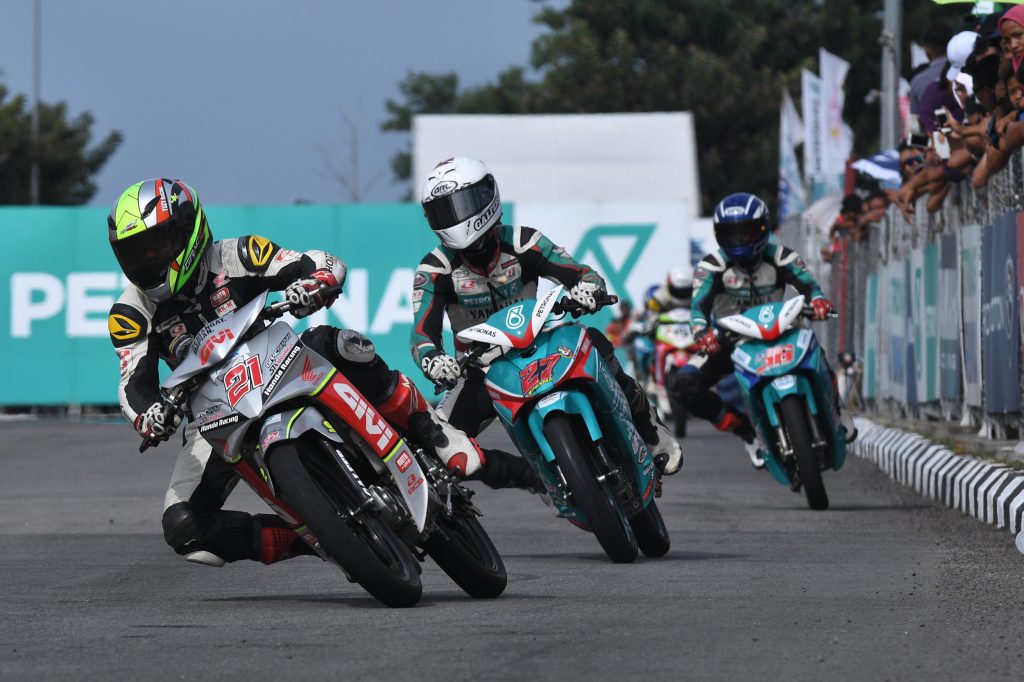 While he may have lost the record to Kasma, Zaqhwan took a deserving win in Jempol after starting from pole position. Completing the podium was Petronas Yamaha CKJ rider Md Affendi Rosli who finished in third place.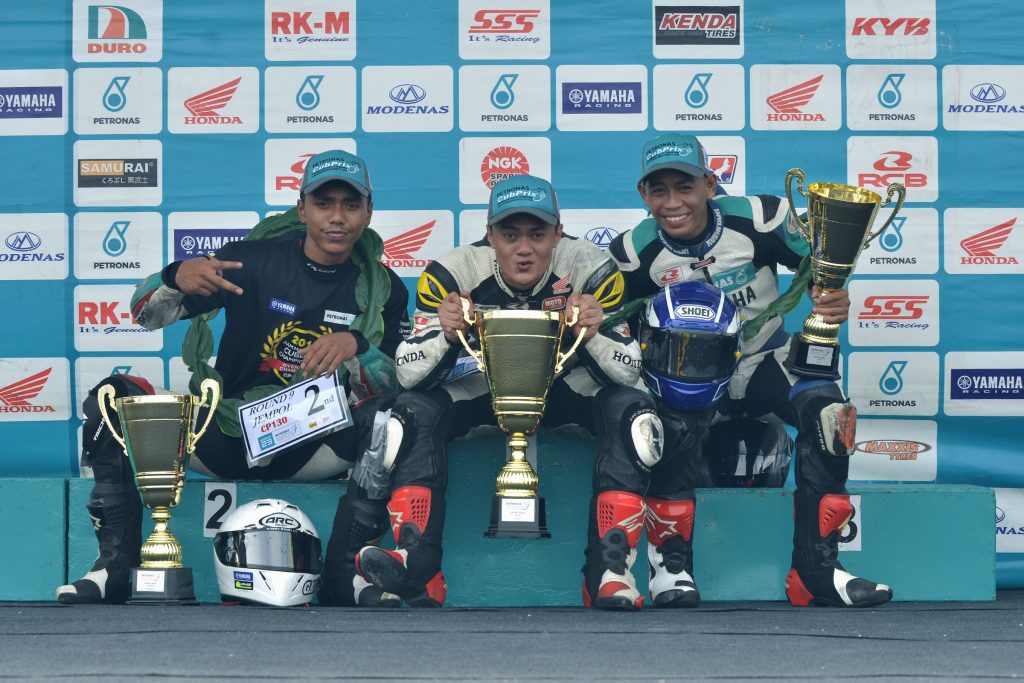 In the standings, Kasma sealed his title after collecting 178 points from nine races whilst teammate Ahmad Fazli Sham is second with 136 points, followed by Norizman Ismail in a distant third with 97 points.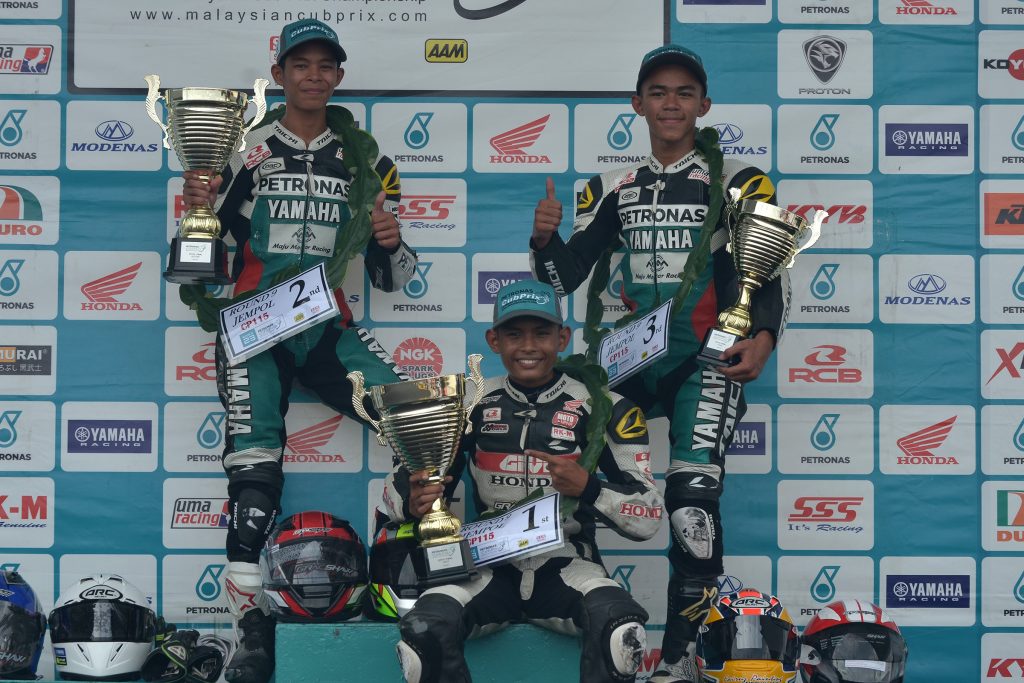 CP115
In the supporting CP115 category, victory in Negeri Sembilan belonged to yet another GIVI Honda Yuzy Racing rider. This time, it was Selangor-born youngster Azroy Anuar.
Like Zaqhwan, Azroy commanded the race from pole position and won in great stride. Completing the podium were the Petronas Yamaha Maju Motor duo of Md Akid Aziz in second and Md Haziq Md Fairues in third.
In the championship standings, Md Akid Aziz leads the board with 126 points while teammate Md Haziq is tied in second with Tengku Amirul Haffiruddin with 108 points each. With just one race left, it seems Md Akid Aziz may just snatch the CP115 title away if he can keep the other two riders at bay.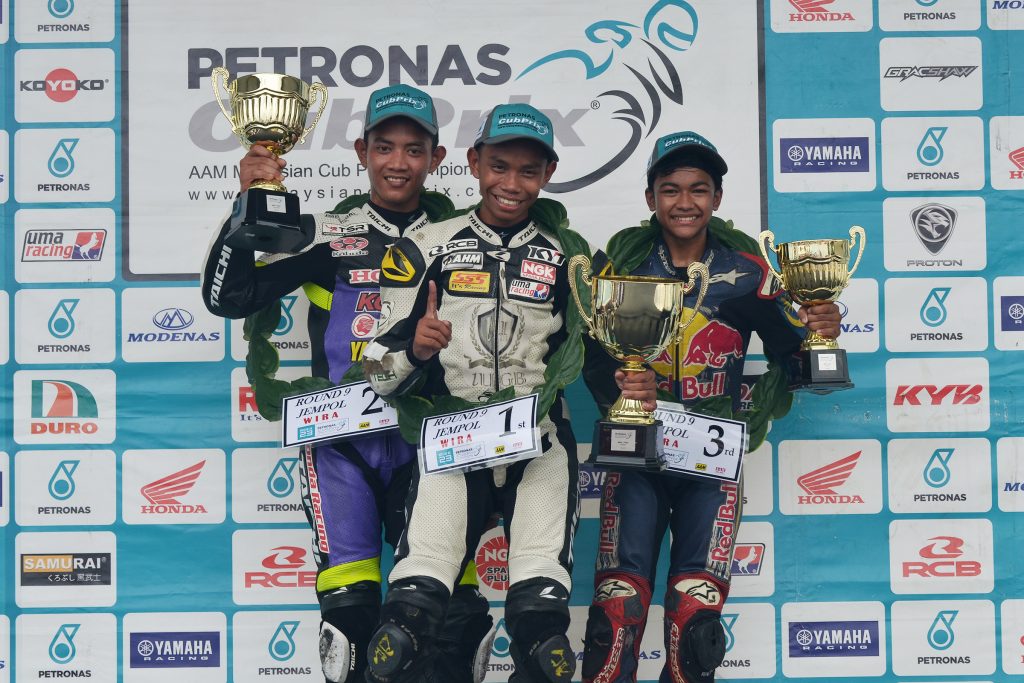 WIRA
Last but not least came the thrilling action from the Wira class. Dominating in top fashion here was Helmi Azman from the Yamaha-powered IUGB AFB Tech Racing outfit as he won the race from pole position.
Joining Helmi on the podium were Saiful Azhary Muhamad from the idemitsu Kozi Yam Honda racing team in second and Yamaha-powered privateer Md Izam Ikmal in third.
Despite his late entry into the season, Helmi may just be able to take the Wira class title away from championship leader Shafiq Ezzariq who settled for a dismal 14th place finish in Jempol.
Shafiq still leads the standings with 176 points whilst Helmi isn't far off in second with 153 points. Rest assure that come the season finale in Taiping, the battle between these two is one many will be watching closely.
Round 10 – Taiping, Perak
The 2016 Petronas AAM Malaysian Cub Prix season is nearing its end. The season finale will take place in Taiping, Perak on Nov 19 and 20. With both the CP115 and Wira class titles still up for grabs, we can expect yet another thrilling finale as in previous seasons.