MotoGP riders, teams, and bikes stranded in Argentina whilst enroute to Austin, Texas as adverse weather conditions forces flight delays and cancellations.
With Round 3 of the 2016 MotoGP season set to take place this week, the sport's entire community is facing one of its worst logistical nightmares to date. Adverse weather conditions have led to numerous flight delays and cancellations within certain regions of Argentina.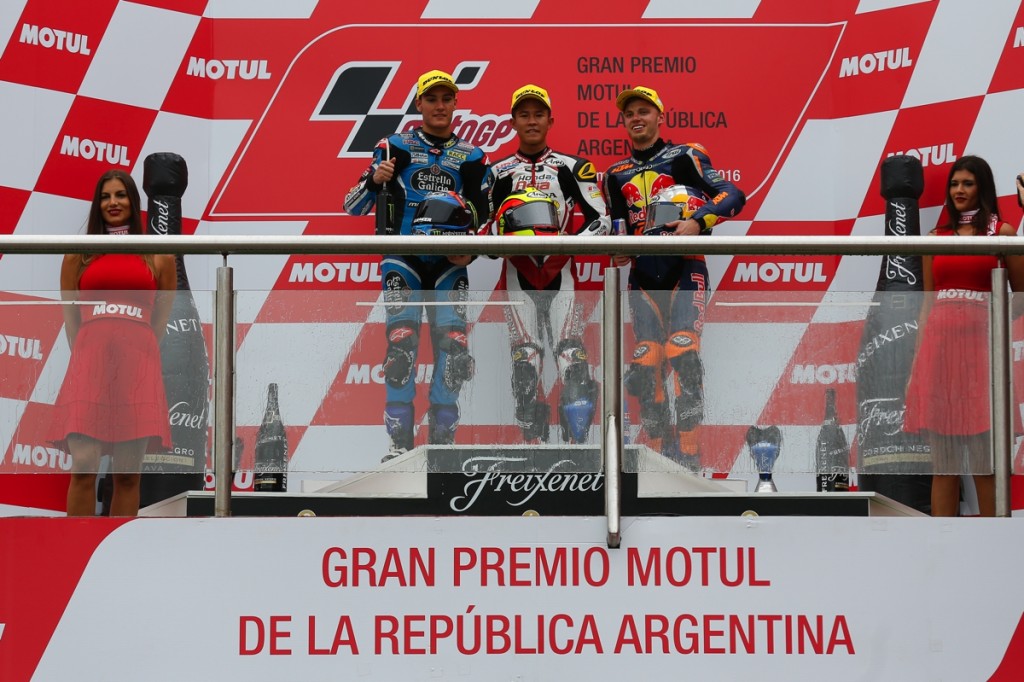 Reports have flooded the web and social media by teams and riders about the situation. Amongst those affected include Malaysian Moto3 riders Khairul Idham Pawi and Adam Norrodin who are still reeling from the buzz generated after their heroic performances last weekend.
This chaos ensued on Monday as the bulk of riders and teams from all classes including Moto2 and Moto3, were leaving Rio Hondo via Tucumàn airport to Buenos Aires airport before transiting to Austin, Texas. Bad weather led to the delay and subsequent cancellation of flights in and out of Tucumàn airport, forcing several teams riders to consider other options.
One picture we found on Instagram posted by local energy drinks giant and title sponsors Drive M7 sees it re-posting Drive M7 SIC Racing Team manager Johan Stigefelt's image with riders Adam and Jakub Kornfeil with the caption:
"@sic_racingteam Boo! @jakubkornfeil84 @adamnorrodin07 and Manager @jstigefelt are not impressed about spending a possible 16hrs on a bus to Buenos Aires!"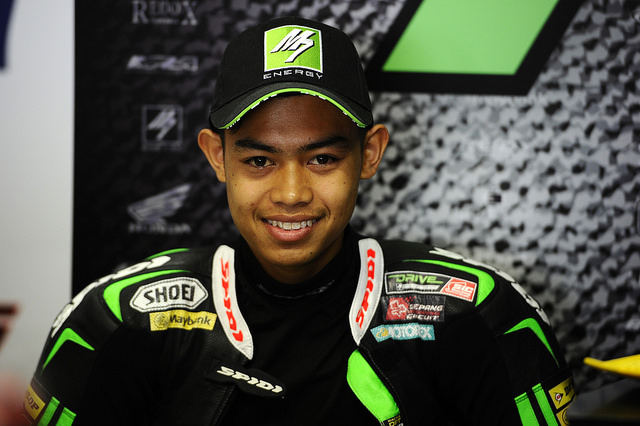 It is believed that the Malaysian team's riders and crew are taking up one option a number of other teams have opted for, which is taking a 16-hour overland bus trip from Rio Hondo to the Argentine capital of Buenos Aires in order to catch remaining flights available or even charter flights to Austin, Texas. A number of riders also undertook a long eight-hour bus journey to Cordoba, where they will then fly to Houston via Panama, which is another 15 hour journey.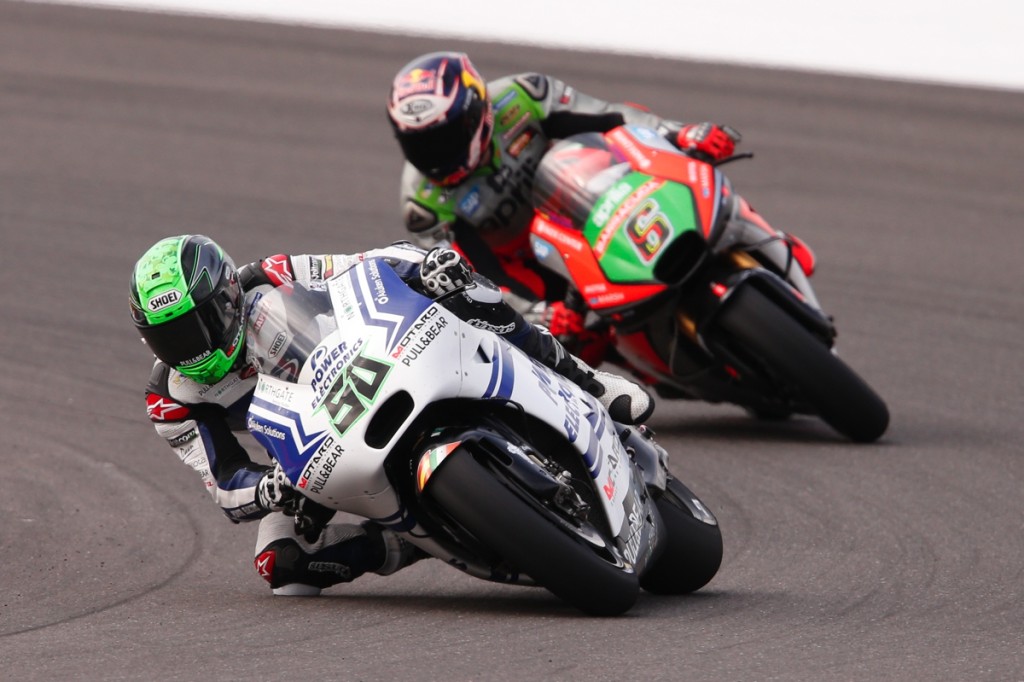 However, this still leaves many of the bikes and equipment stranded in Rio Hondo still and several sources are reporting that much of them will only arrive in Austin tomorrow morning by 9am at the earliest.
Besides the Malaysian Drive M7 SIC Racing Team and Khairul Idham's Honda Team Asia, other teams affected include the Aprilia Gresini Racing Team, the Avintia and Marc VDS outfits plus riders Scott Redding, Hector Barbera, Loris Baz, Cal Crutchlow, Franco Morbidelli, Alex Marquez, Tito Rabat and Jack Miller amongst others.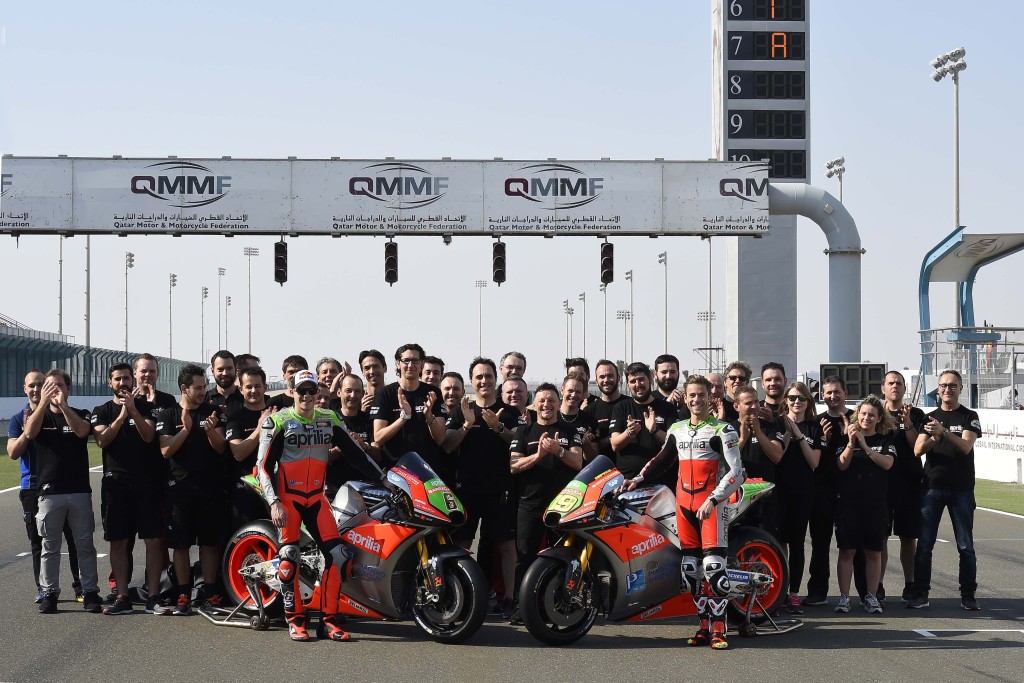 Reports are also indicating that the upcoming round in the Circuit of the Americas, Austin, Texas could be faced with a delayed scheduled. MotoGP's commercial rights holder Dorna and FIM haven't issued any statements regarding the matter, but sources close to both bodies indicate that discussions of contingency plans are already underway.
Sources: NST / MCNews / MCN / GPOne / Instagram