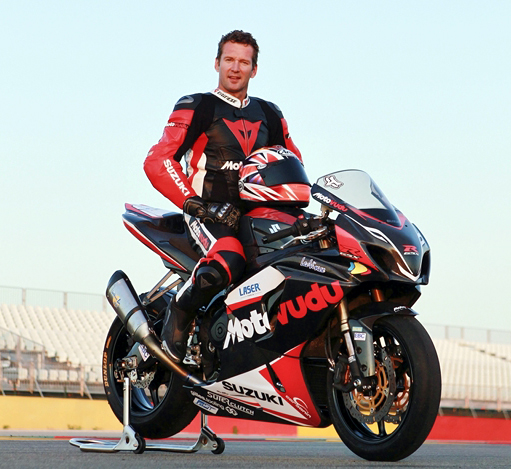 Heard of MotoVudu? Perhaps you have heard of Simon Crafar?
Yes the Simon Crafar who raced in the World Superbike series in 1994 where he placed 5th overall on his debut season.
In 1998, Simon raced in the 500cc World Championship and finished 7th in the standings in his first season.
He retired from 500cc racing in 2002 after he contested in 32 races, and took 3 podium finishes.
Well he did not quite retire but rather took his skills off road to participate in Extreme Enduro Competition in the Red Bull Romaniacs competition in Romania. He won the Expert Class.
Since 2006, Simon has been involved in on-circuit rider training for track day riders, and professional racers.
His experience in World Championship racing spans over 13 years, and his teaching technique is so widely admired, that the organisers of the European Junior Cup series (support race for WSBK that involves 14-19 year old riders) approached Simon to mentor and train the young racers.
In 2011, Simon launched Motovudu – Dark Art of Performance, a book and DVD series that works as an instructional guide to riding faster on-circuit.
Nevermind that, Simon Crafar will be in town next weekend and you have a chance to learn directly from this racing mastermind.
His class will be held on the 14 and 15 of February at the Sepang International Circuit.
The class costs RM2,300 for a full days training on your own bike.
You can call or text Colin at +60123722079 for more information on this. But if you are still unsure, check out the video below, or you can visit Motovudu at www.motovudu.com.
And check out this video from Motorcycle News who attended Motovudu performance riding classes