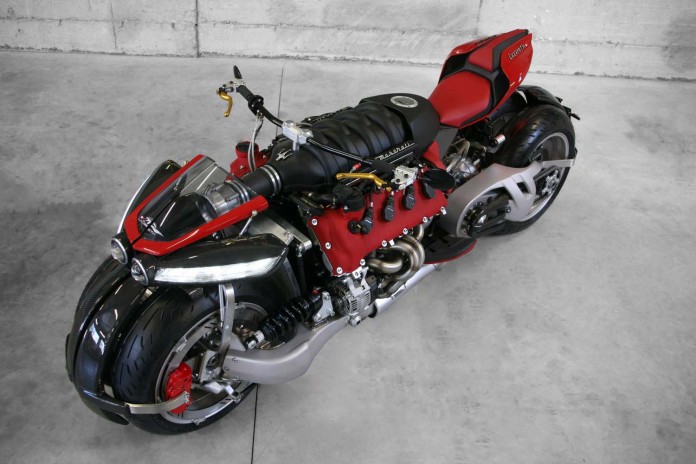 The Lazareth LM 847 is a manic-looking leaning quad-bike powered by a 470hp Maserati V8 engine!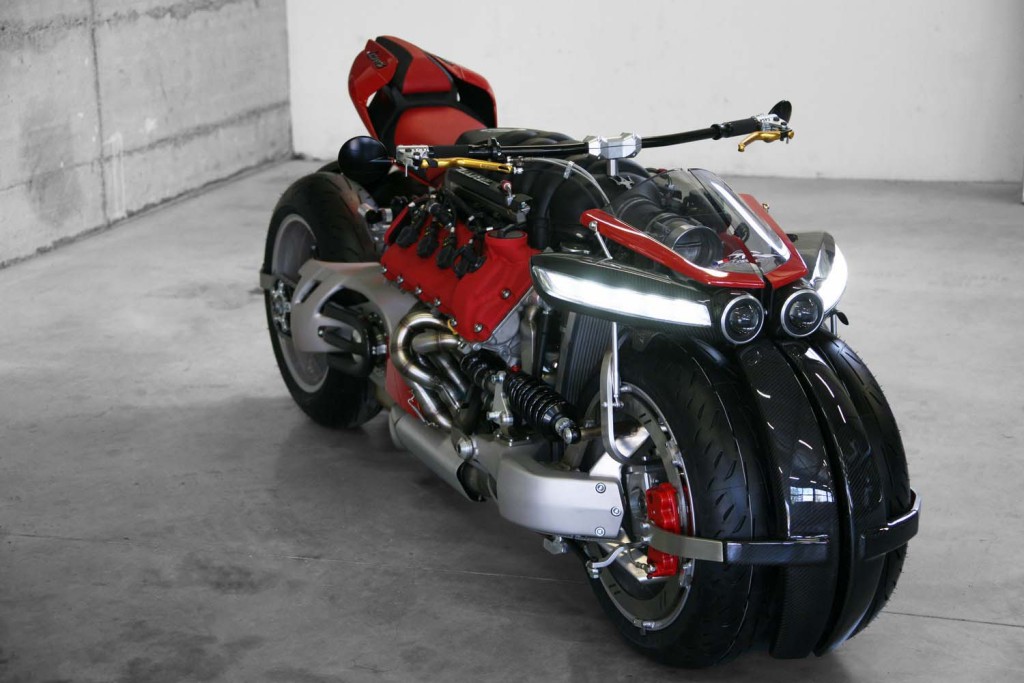 Meet the Lazareth LM 847. Built by famed French custom vehicles artisans Lazareth, this beastly-looking thing is in fact a leaning quad-bike that is powered by a Maserati V8 engine.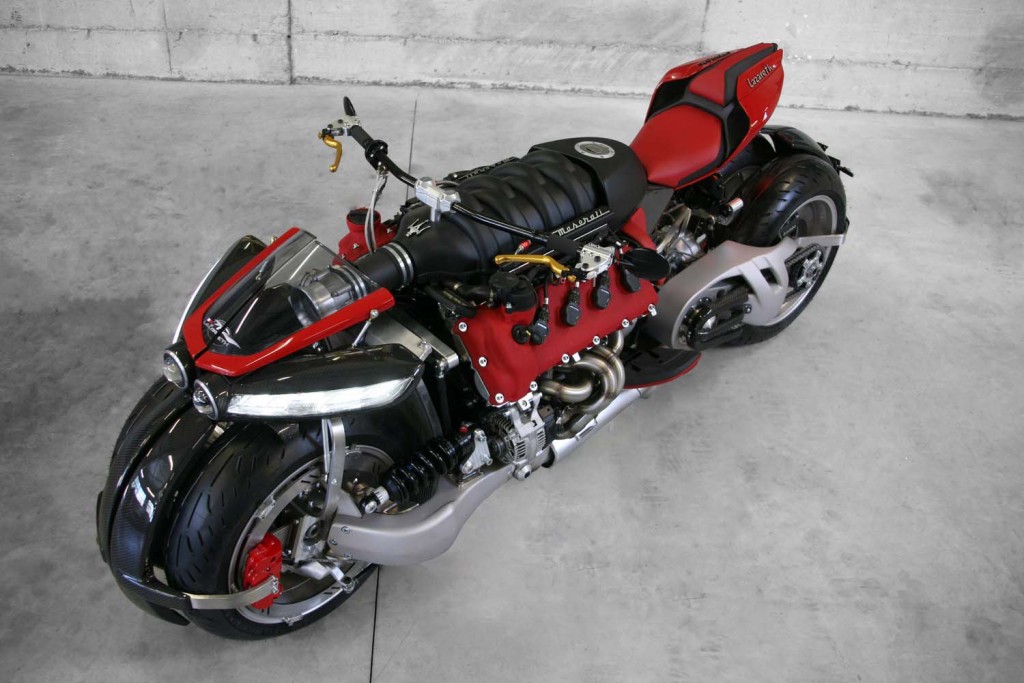 Let that sink in for a bit… Leaning quad-bike + supercar V8 engine.
Making its debut at the on-going 2016 Geneva Motor Show, the Lazareth LM 847 sees its makers reaching new heights with its abilities in tailoring wild and eclectic custom vehicles.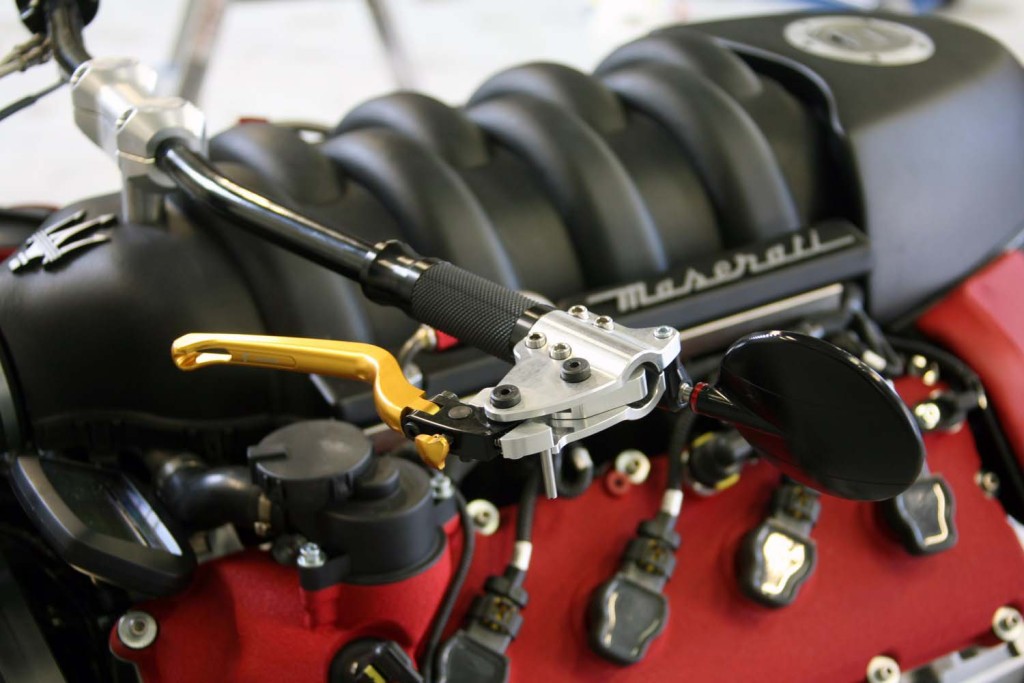 This 399kg contraption features a custom-built chassis that was designed by Lazareth around that massive 4.7-litre V8 engine, which by the way reportedly develops 470hp. If you don't already know, this engine was in fact built by Ferrari for Maserati and can be found in some of the latter trident marque's performance models such as the GranTurismo, GranCabrio and the Quattroporte.
Besides the Italian supercar engine, the Lazareth LM 847 also boasts a leaning-multi-wheel (LMW) suspension setup that's technically and visually similar to the Yamaha Tesseract concept.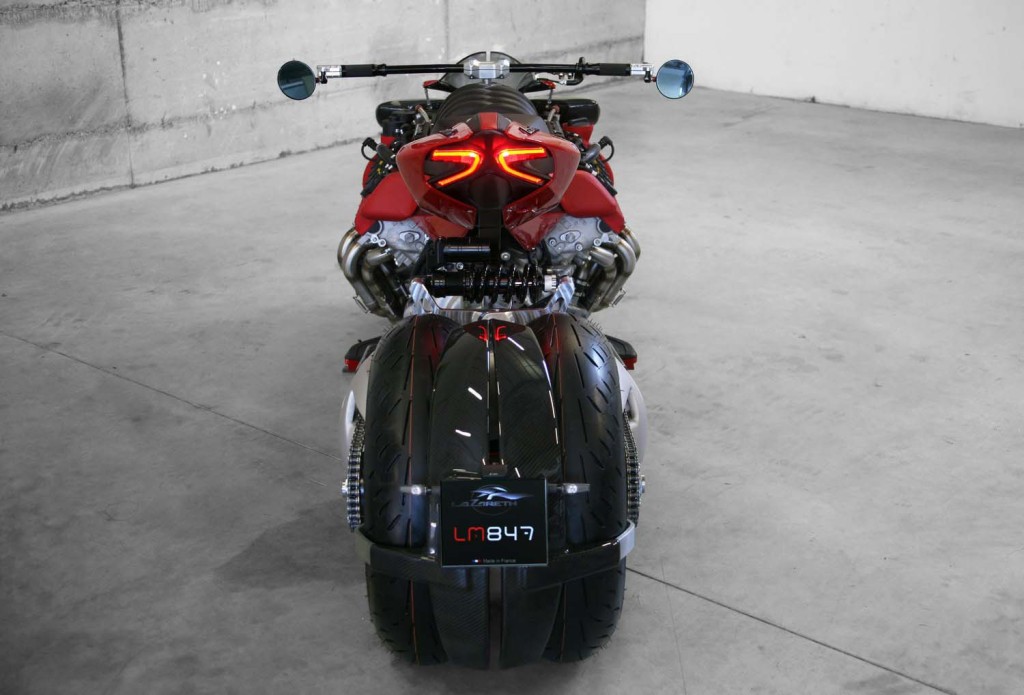 Furthermore, the Maserati engine isn't the only Italian element here. The rear section of this mad-looking quad-bike comes straight off the Ducati 1299 Panigale superbike too.
You can check out more pictures of the Lazareth LM 847 in the extensive gallery we've prepared below.
Lazareth LM 847
Source: Lazareth via Asphaltandrubber