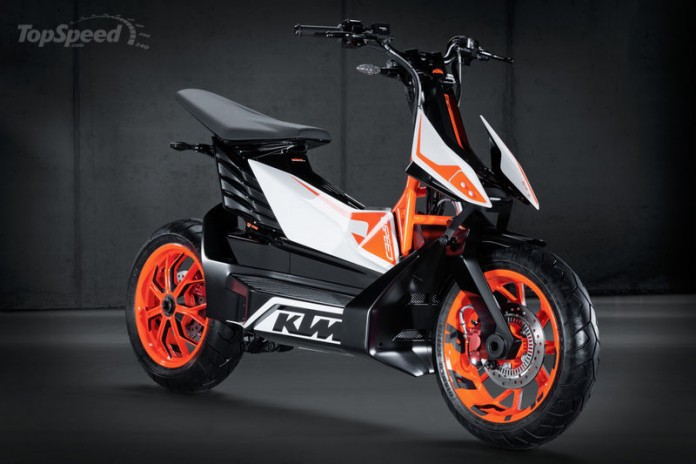 Renowned Austrian bikes maker KTM recently joined in on the zero emissions bandwagon, unveiling its Freeride E electric enduro production bike not too long ago at the Tokyo Motorcycle Show.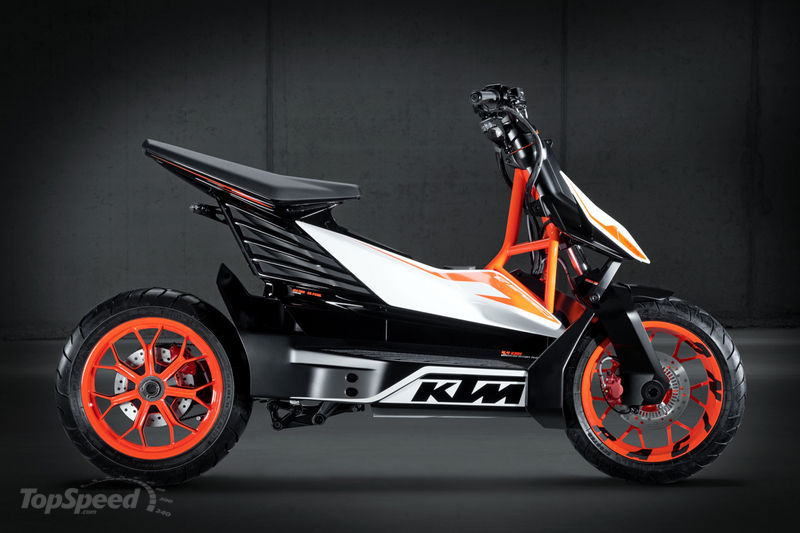 Aimed specifically at KTM's urban commuter market, the E-Speed uses the same powertrain technology as the Freeride E, with this concept model's electric motor tuned to generate 15hp and 35Nm of torque. Power is drawn from a 4.36kWh lithium ion battery pack. KTM claims that the batteries can be fully charged in just two hours using a regular household power socket.
Unlike a regular scooter, the E-Speed features a more sporting character. Highlights include the use of KTM's revolutionary hybrid steel trellis frame, and the use of a WP suspension setup. These, according to KTM, were developed towards enhancing the electric scooter's performance, giving it an edge over normal scooters.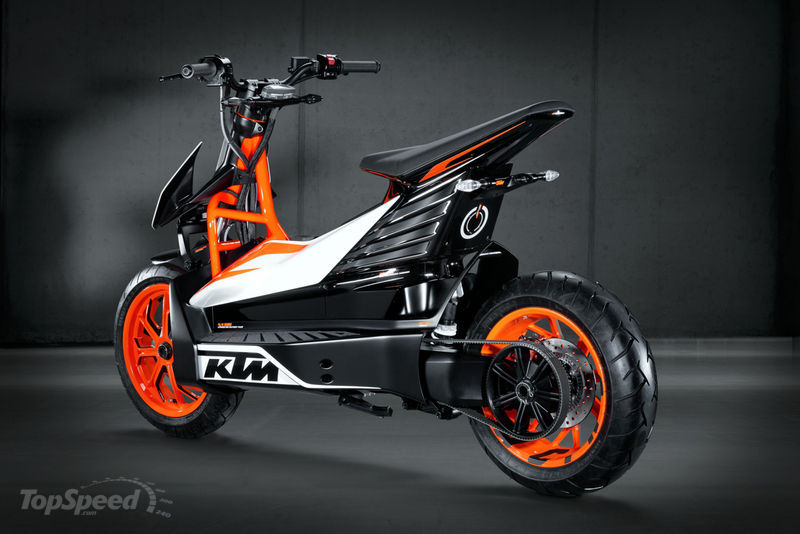 With the E-Speed concept, KTM CEO Stefan Pierer states that the firm is "completely convinced of electric mobility as a perfect complement to conventional powertrains." He further explained that in the long term, electric drive systems will become top preference for short distances in areas that are highly sensitive towards the environment, as well as densely populated metropolitan areas.
As it is still in concept phase, no production plans or prices were announced just yet, but there's no doubt that this is one electric commuter that will soar in popularity if is put into production.