Thrills and spills from the fifth round of the KTM 390 Duke Battle Malaysia in Muar, Johore.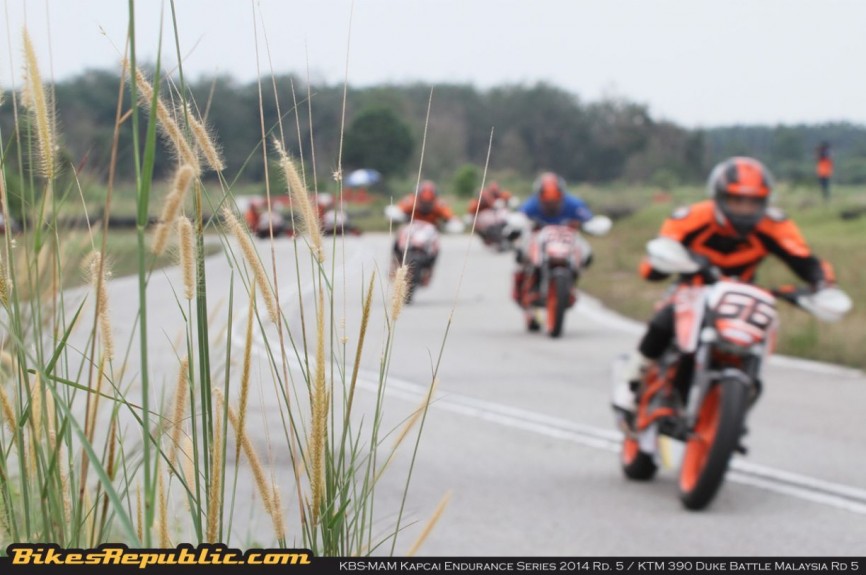 As most of you know by now, the KTM 390 Duke Battle Malaysia one-make ran its course fifth round last weekend. As the support event to the weekend's KBS-MAM Kapcai Endurance Series, the 15-bike grid shared the same asphalt of the converted PDRM training circuit with the enduro.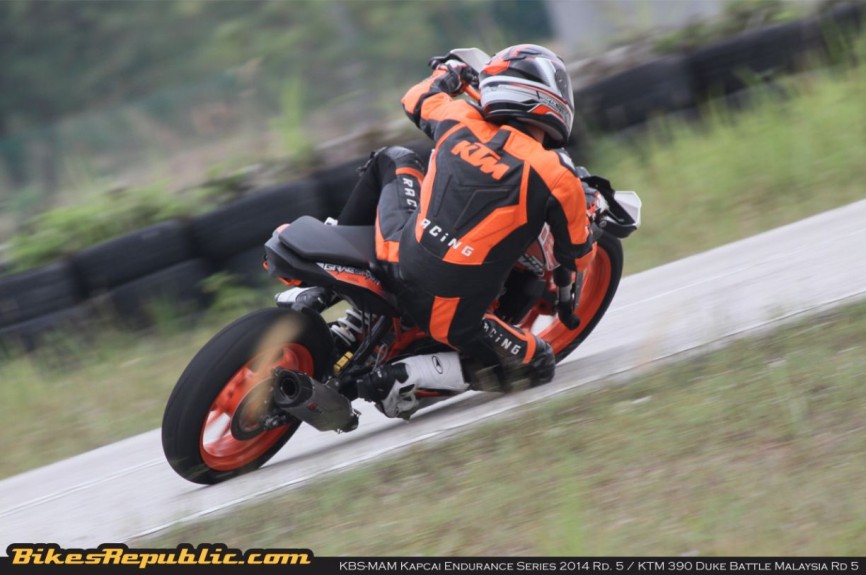 Practice and qualifying were held on Friday and saw rider Mohammad Kanafi Kamaruddin top the time sheets with a fastest time of 1:06.939 around the 1.3km-long Bakri circuit.
Two sprint races were then held on Saturday, with the first race held in the morning lasting 10-laps in total whilst the second session in the afternoon ran for 8-laps instead.
As always, the KTM 390 Duke Battle race bike proved to be a tough one to handle for a few riders. Nevertheless, both races were intense and exciting to watch.
Taking advantage of his pole position on the grid, Kanafi dominated both races on Saturday to claim the title as the round's champion. Scoring second place in both races was Muhammad Ariff Rosli whilst young rider Azrul Shazwan Azlan completed the podium with his third place finishes in both races.
Both Kanafi and Ariff not only take home cash prizes, both riders also secured their spot in the series' finals scheduled for later this year.
The sixth round of the KTM 390 Duke battle Malaysia will be held once again in just a few short weeks in Pekan, Pahang where it will run alongside the next shceduled KBS-MAM Kapcai Endurance Series round.
Check out the extensive gallery below for more pictures, or alternatively you can also see more at the official BR Facebook page as well.
KTM 390 Duke Battle Malaysia Rd. 5 @ Johore