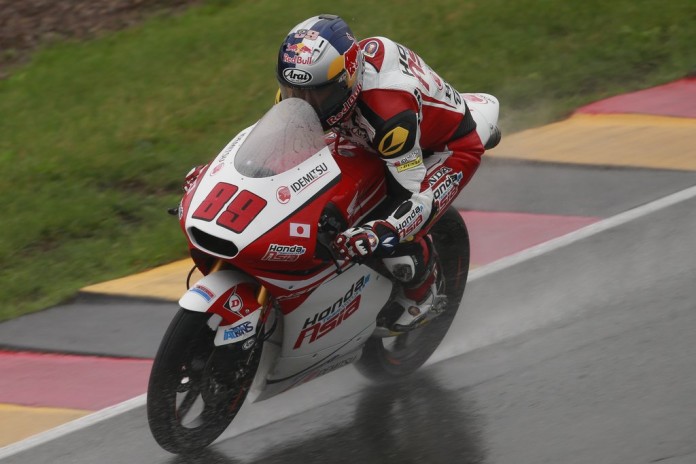 Malaysian Moto3 rider Khairul Idham Pawi takes second career win in wet and dramatic German GP!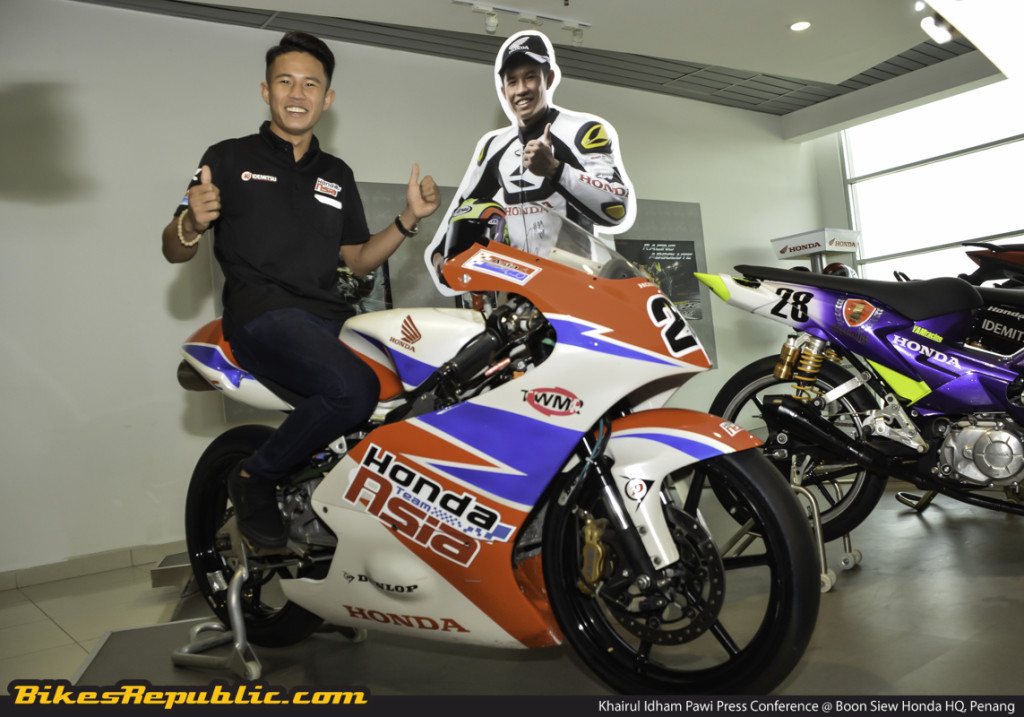 Malaysian rider Khairul Idham Pawi has charted another historic race win in the world Moto3 championship after winning the rain-hit German GP held in the Sachsenring circuit. He is now regarded as Moto3's undisputed king of the wet.
The 17-year-old Perak native and Moto3 rookie showed his commanding mastery of the rain astride the Honda Team Asia machine just as he did in Argentina earlier this year. Khairul Idham Pawi's performance in Germany could only be described as 'heroic'.
Starting from 20th on the grid, Khairul picked up eight to nine bikes whilst at Turn 1 itself during the opening lap. After that, the Malaysian youngster slowly picked his way up the order and took the race lead by lap 4.
He also successfully defended his lead from the charges of Japanese rider and teammate Hiroki Ono – the only other rider able to keep up with him, albeit briefly before crashing out.
Again, the Honda Team Asia mechanics had to give him subtle warnings from the pitwall to keep him in check. Despite the challenging wet track surface and low temperatures, Khairul was pushing hard throughout the race.
Khairul only made one major mistake where he went wide and into the gravel whilst under braking for Turn 1. However, his 14-second lead gap at the time meant he was able to continue leading the race when he recovered back on track.
By the time the chequered flag rolled out, Khairul had an unbelievable gap of 11.131 seconds from Andre Locatelli who finished second astride the Leopard Racing KTM machine and a further 13.359 seconds ahead of Enea Bastianini in third astride the Gresini Moto3 Team Honda machine.
With two race wins under his belt plus a further four points, the Malaysian rookie now ranks 10th in the Moto3 championship standings. On top of that, he is now the first Malaysian double race winner in the world Moto3 championship as well.
We at BikesRepublic have nothing short of love, respect and an epic 'tabik spring' for this 17-year-old youngster from Perak. Well done and congratulations Khairul Idham Pawi!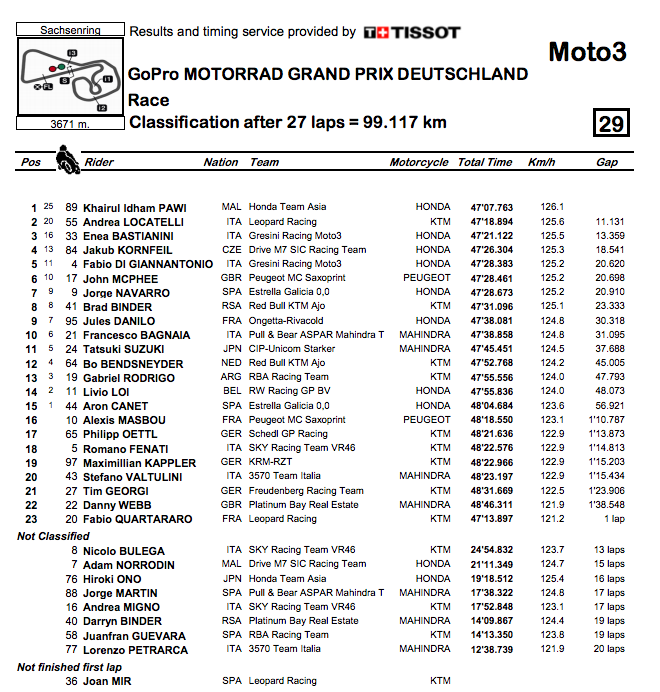 Featured image: MotoGP.com