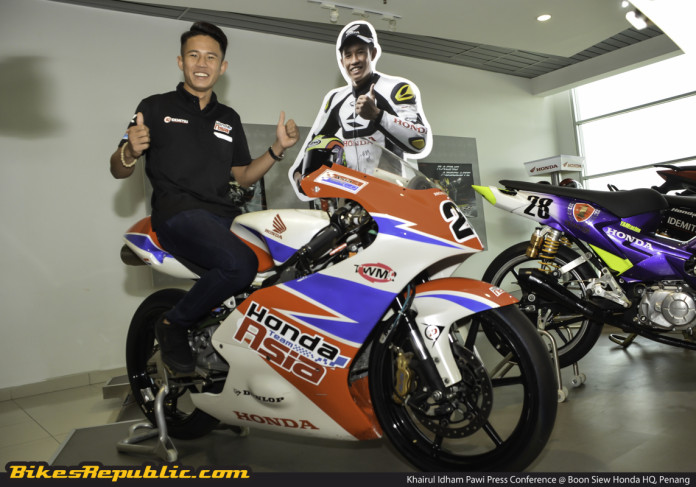 Boon Siew Honda hold special homecoming and press conference for National Moto3 rider Khairul Idham Pawi.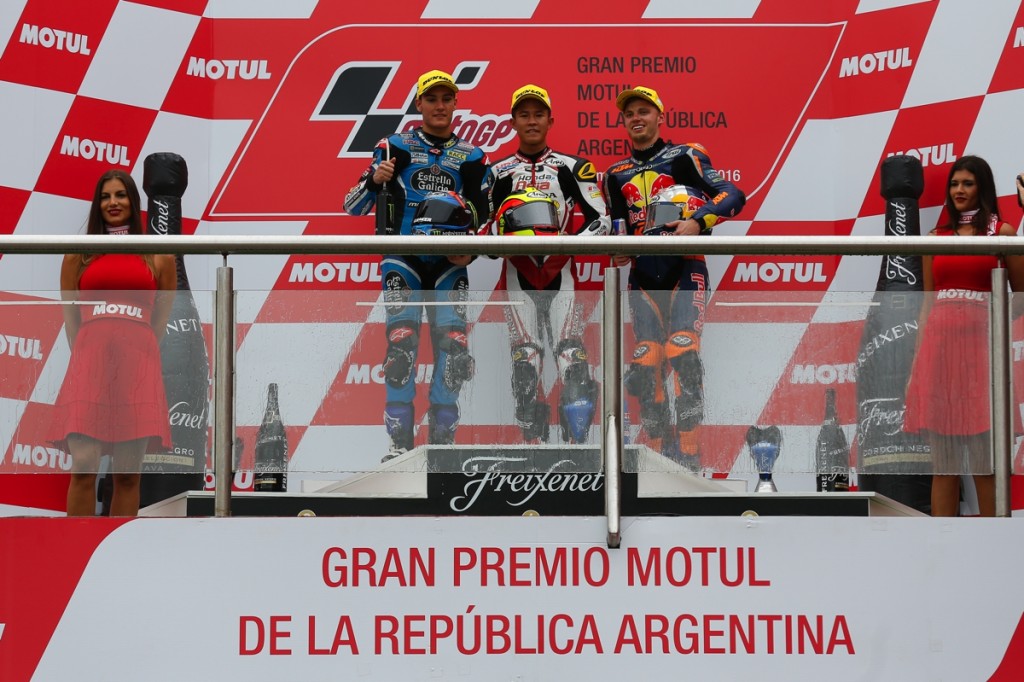 Shortly before last weekend's leg of the Malaysian Cub Prix race in Batu Kawan, Penang, kicked off, the fraternity celebrated the homecoming of its alumni Khairul idham Pawi. The national Moto3 rider made the country proud by clinching his first race win in Argentina earlier this month, becoming the first Malaysian to do so in the process as well. (Read our report here)
With his return, local Honda motorcycles partners Boon Siew Honda Sdn Bhd took the opportunity and held a special press conference for the national rider at its headquarters in Penang. Besides answering the queries from press members present, Khairul Idham Pawi also highlighted the support given by the local Honda bikes assembler and distributor in his five-year racing journey.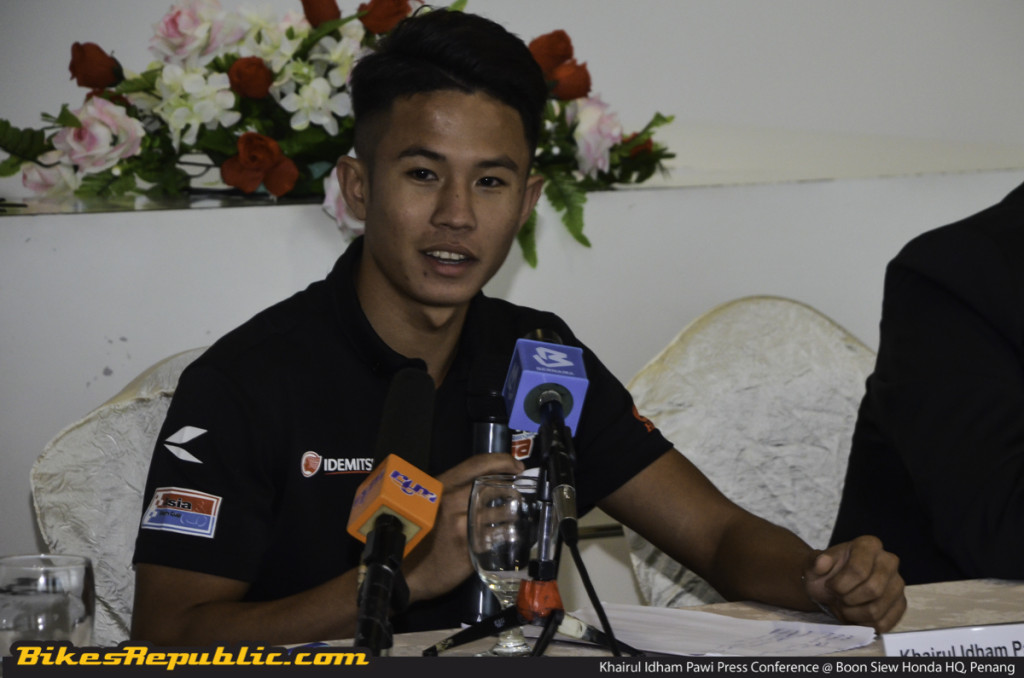 "I have come to realise that young riders like me are very lucky. We have access to opportunities that the older batch could only have dreamt of. But with so many paths no open to the world level, they must remember one thing – there are no shortcuts to success," said the17-year-old in one of his opening remarks to pressmen present.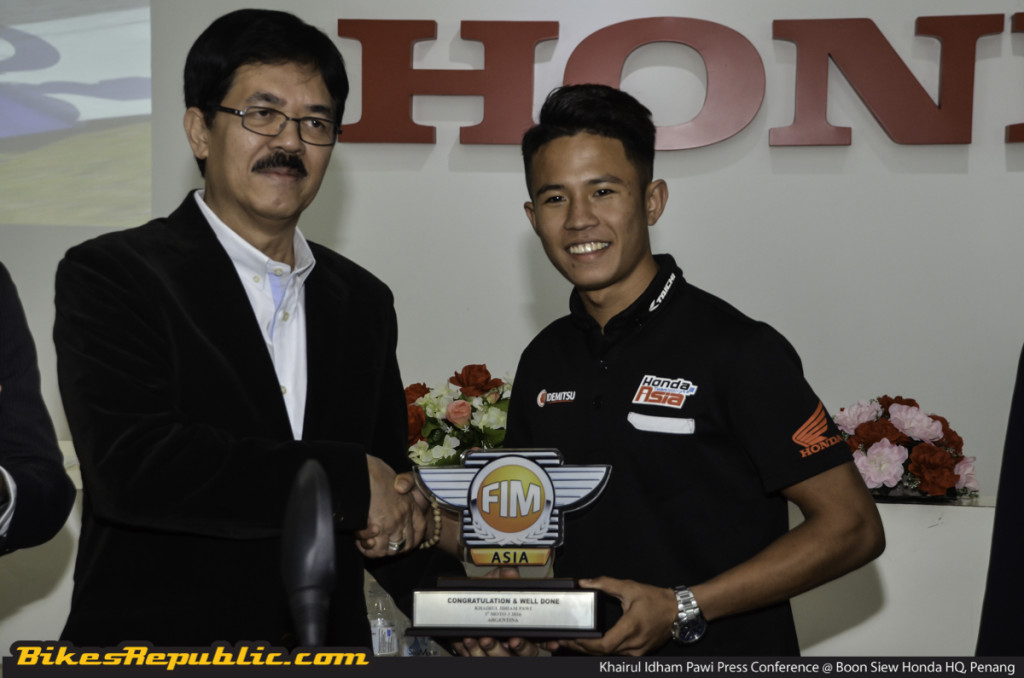 During the special press conference, Khairul, who's better known by his nicknames 'KIP' and SuperKIP', also received his special recognition and awards from both the Automobile Association of Malaysia (AAM) and FIM Asia. Also handed over to him here was the gift of a brand new Honda Wave Dash FI motorcycle from his strongest backers, Boon Siew Honda.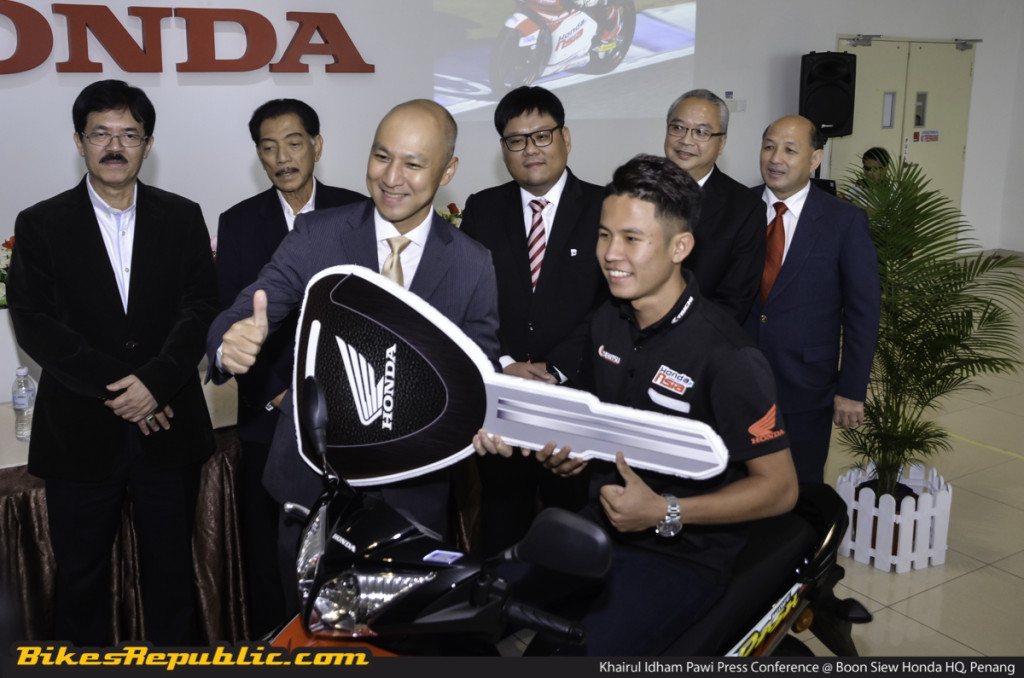 When asked about what fuelled his decision to renew his contract with Boon Siew Honda last year, KIP was quick to highlight two key reasons, the first being career expansion opportunities, followed secondly by career longevity factors.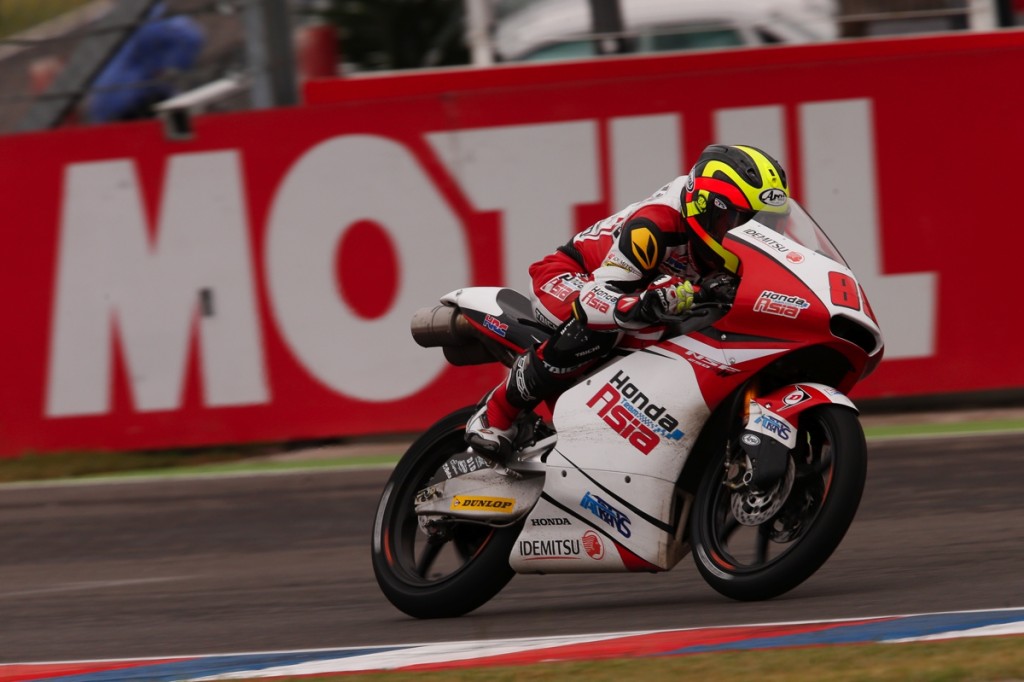 In regards to the latter, KIP added, "The Honda-backed teams have always demonstrated a singular commitment to their riders. Most impressive was they had continued to support and look after Zamri Baba to the point of renewing his contract after his injury."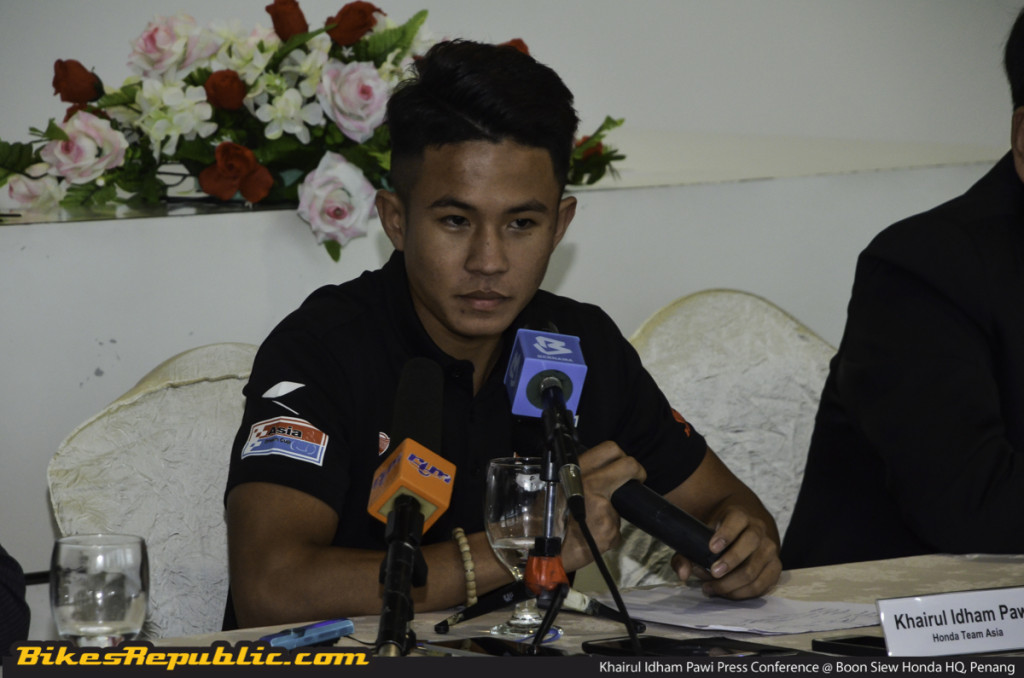 When asked about how he felt with the mass reactions and outpour of support from local fans following the Argentina GP, KIP remained surprisingly humble yet thankful and touched whilst also mentioning the gallantry of fellow compatriot Adam Norrodin. "I hope everyone remembers that both Adam and I are rookies of Moto3. With the exception of Sepang, all of the circuits we compete in are new to us. We have a lot of hard work ahead of us and we ask for everyone's support and prayers as we strive to bring more," he added.
Also present alongside KIP during the conference were three key figures responsible in devising the Boon Siew Honda talent development roadmap. They were none other than Boon Siew Honda managing director and CEO Nobuhide Nagata, deputy chairman Datuk Seri Tan Hui Jing, as well as assistant manager of motorsports Zulhemi Bin Adman.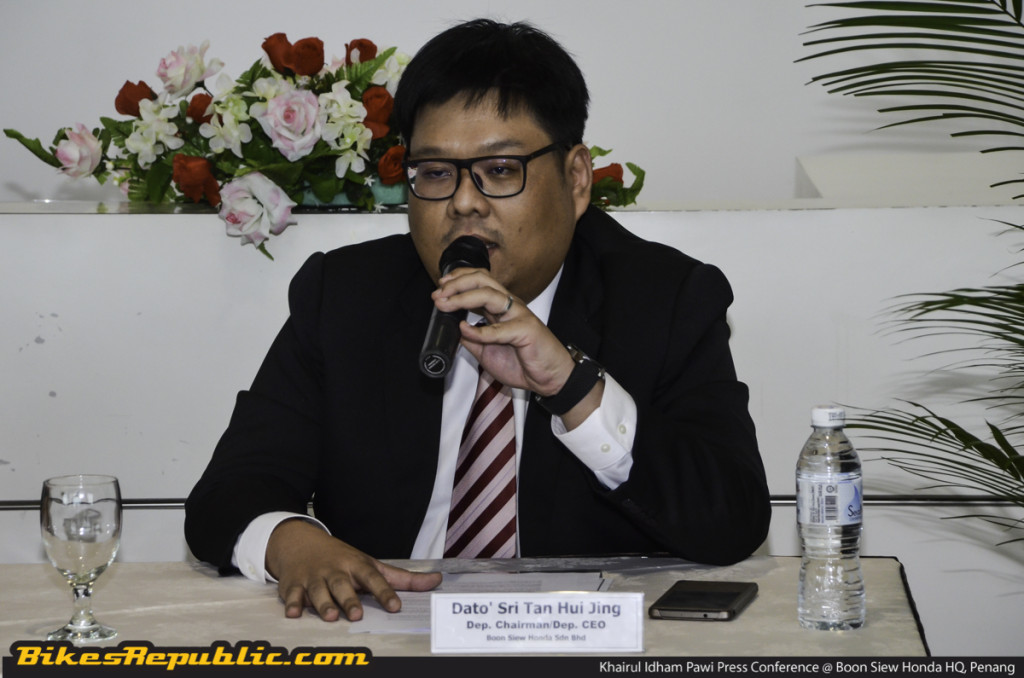 Being the architect of Boon Siew Honda's racing efforts since 2007, Datuk Seri Tan Hu Jing expressed his confidence in the firm's efforts so far. He concluded his opening remarks in saying, "The journey that began in 2007 does not end here. We are confident that one day soon, we will be able to produce a Malaysian champion. That would be something really worth celebrating."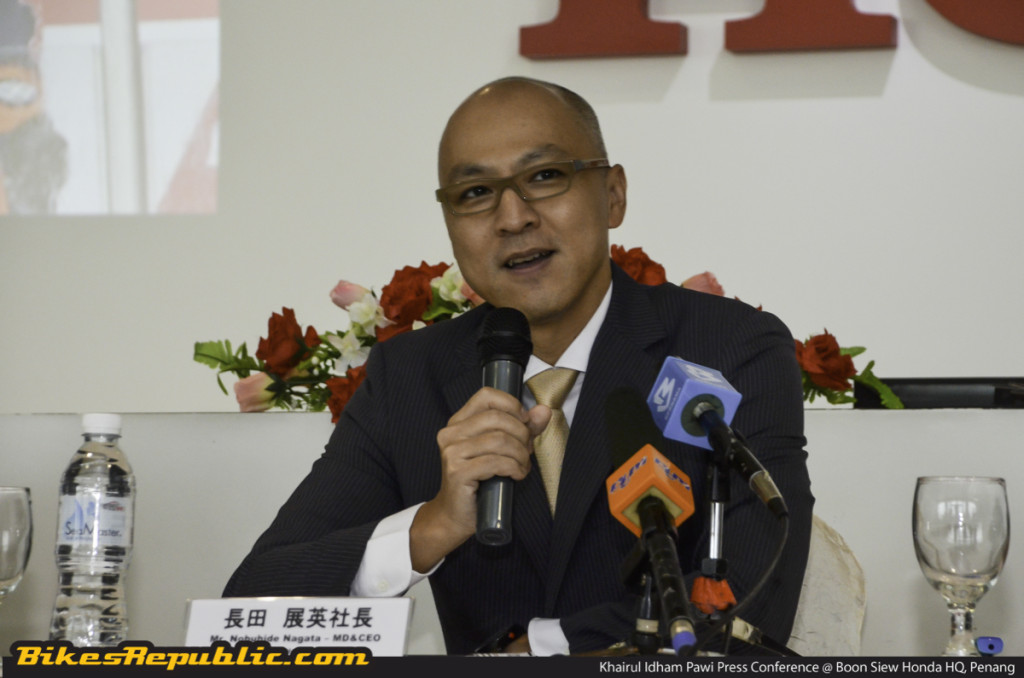 His counterpart Nagata, on the other hand, not only praised Datu Seri Tan's efforts for the marque local racing scene, he was also keen to highlight the development path created by Honda through its Asia Dream Cup (ADC) initiative.
He added, "Thanks to the ADC operation, you can now witness Khairul, an ordinary Malaysian boy, has made his dream become reality. He will be our role model in motivating other local riders to enter motor racing worldwide."