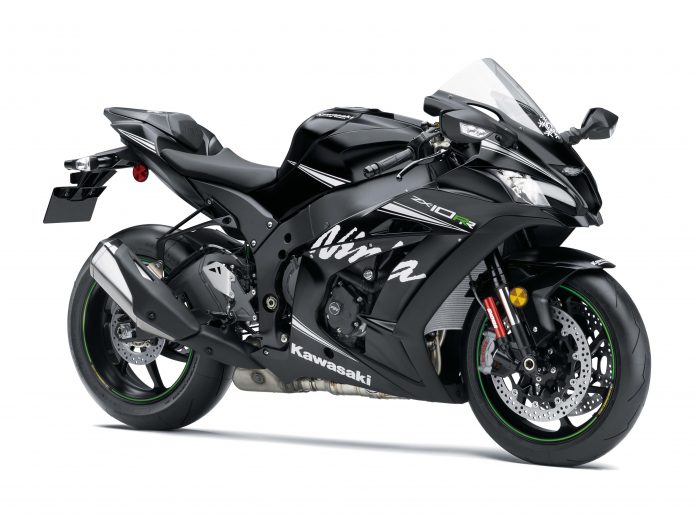 Kawasaki @ INTERMOT 2016: Limited edition ZX-10RR and H2 Carbon plus other updated models bows in Germany.
Team Green took centre stage in Cologne, Germany for INTERMOT 2016 earlier this week as it brought forwards a string of newly updated models for 2017. Also in the mix are two limited edition specials.
Here's our quick walkthroughs of Kawasaki's new 2017 models that bowed in Germany.
Updated 2017 Kawasaki Ninja H2 range
For 2017, both the supercharged Kawasaki Ninja H2 road bike and Ninja H2R track bike have been updated with new Öhlins TTX rear shock. Offering greater adjustment parameters, Kawasaki promises that it will offer a much suppler ride.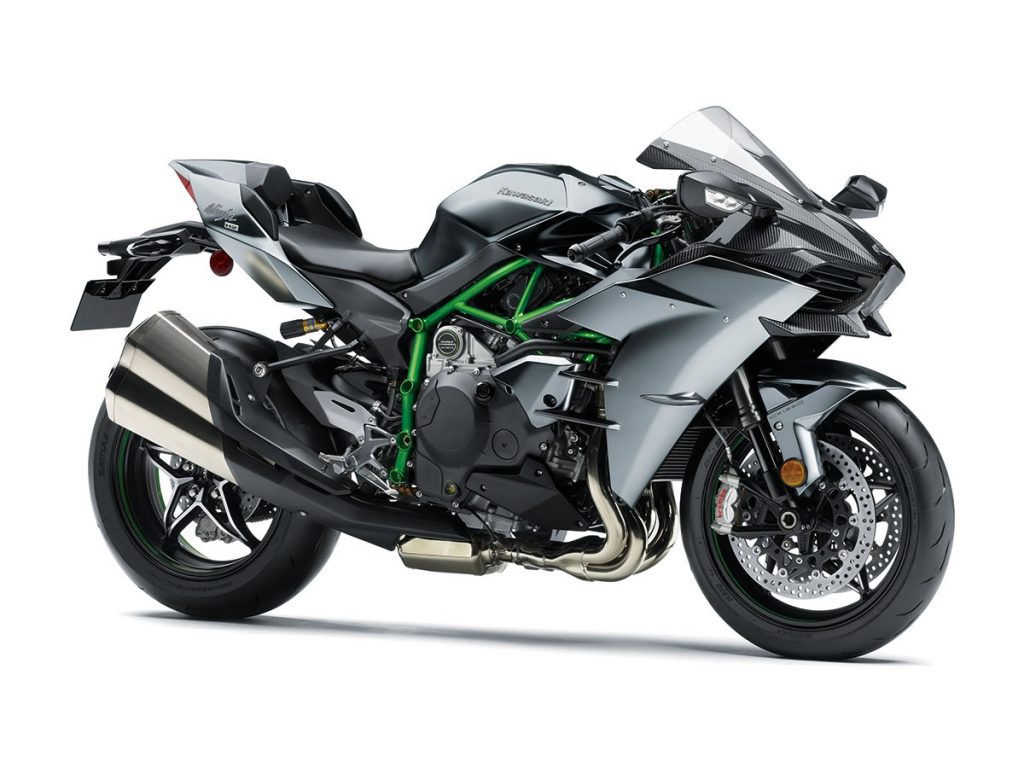 The road-going Ninja H2 also gains with a revised exhaust system that complies with Euro 4 standards. The model's electronics has been sharpened slightly too with the quick-shifter now enabled with an auto-blipper, not forgetting the addition of Cornering ABS as well.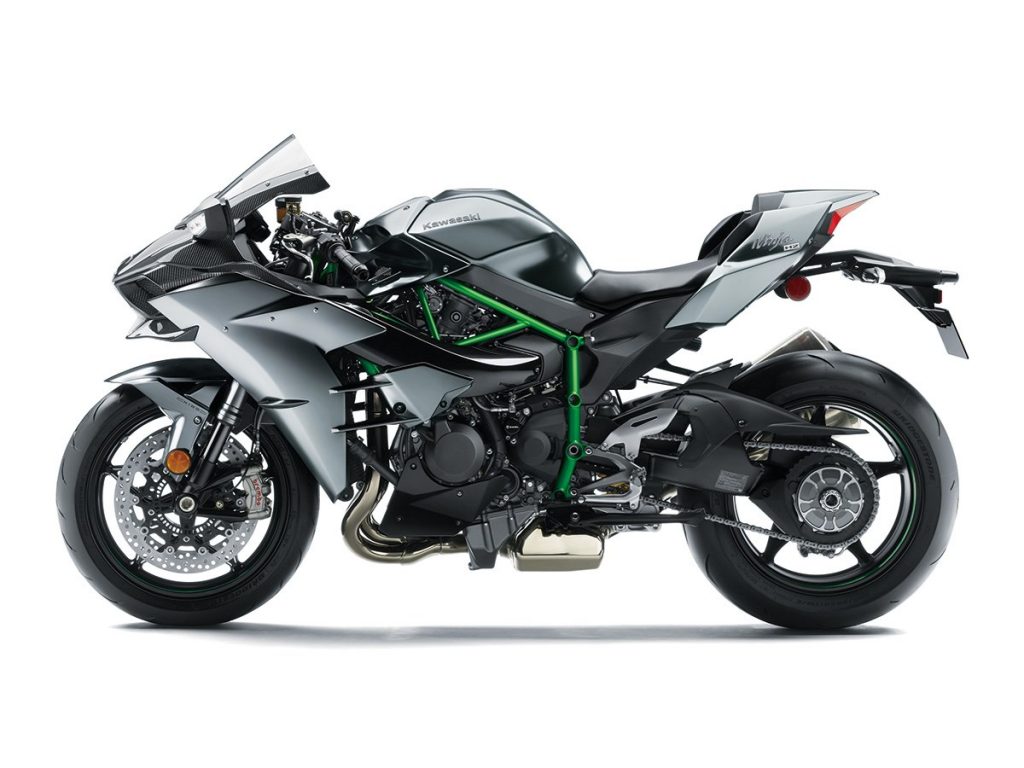 New here is the Ninja H2 Carbon edition. This variant boasts Kawasaki's new 'silver-mirror' paint with a matte element embedded in it, bringing the road-going Ninja H2's aesthetics closer to its wild and track-only H2R sibling.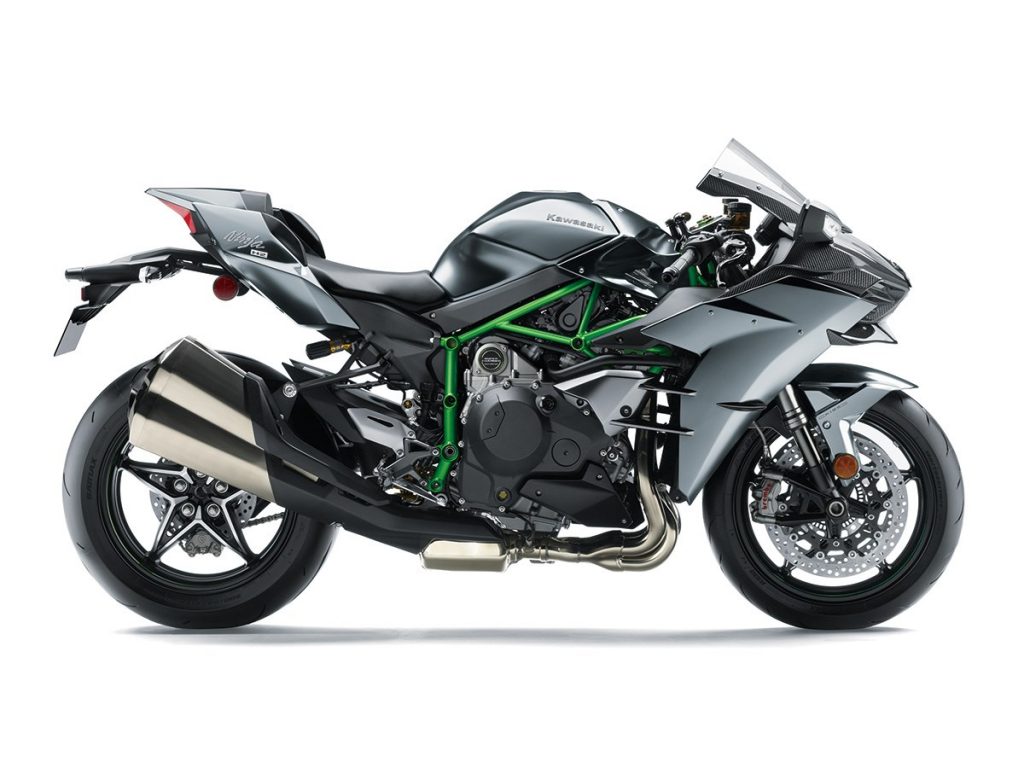 Just 120 units of the Ninja H2 Carbon will be made, each bearing a unique reference number plaque mounted on the supercharger plate.
2017 Kawasaki Ninja ZX-10RR homologation special
With rivals Honda revealing its CBR1000RR SP2 Fireblade homologation special, Team Green also unveiled a similar rival offering in the form of the 2017 Kawasaki Ninja ZX-10R homologation special.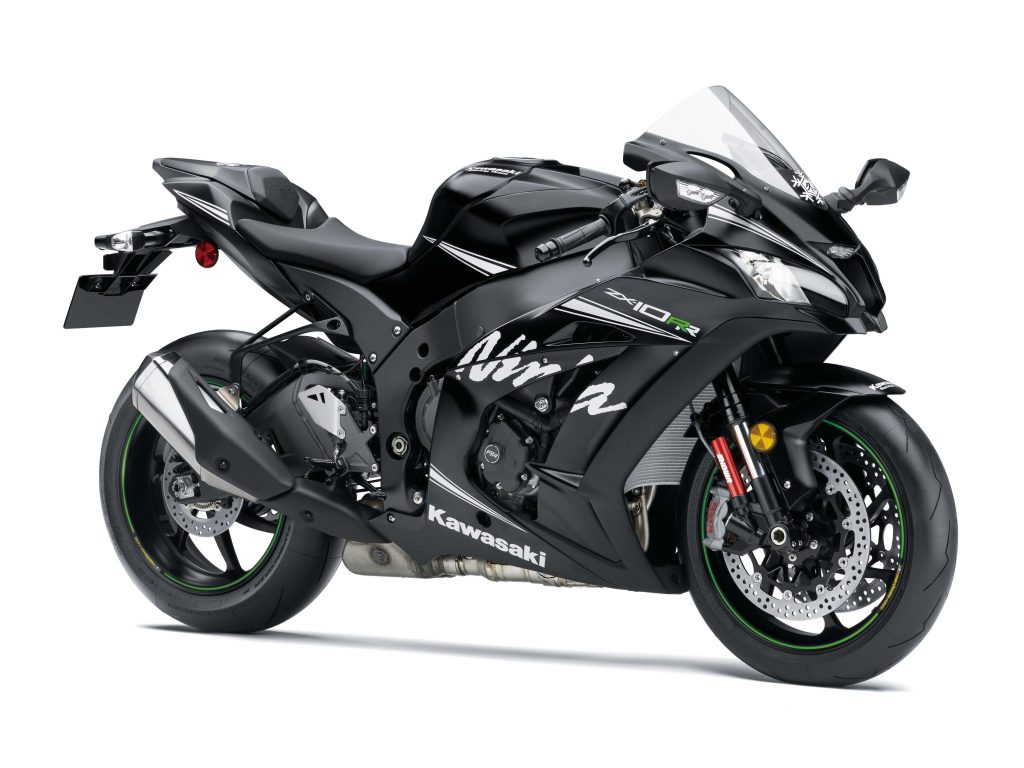 Besides the new letter in its name, this homologation special benefits with a bevy of engine, chassis and electronic upgrades to become lighter, quicker and a lot sharper than the base Ninja ZX-10R.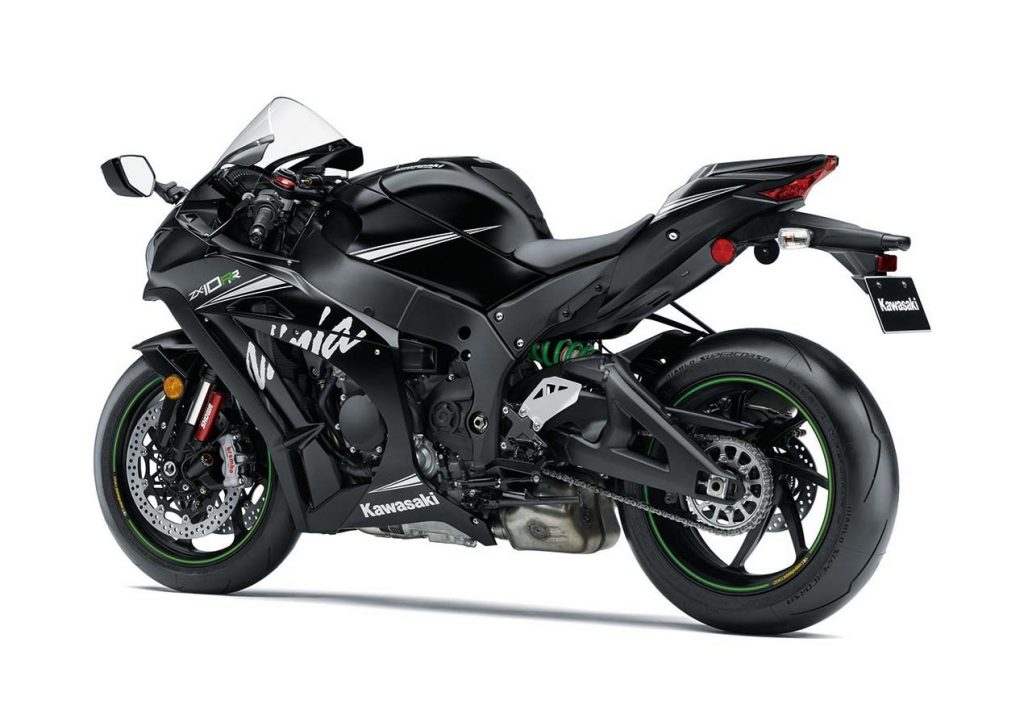 Starting with the engine, the 999cc in-line four-cylinder screamer gaining with upgraded cylinder heads to accommodate optional higher-lift cams from the Race Kit made available too. The crankcase has been reinforced as well while the tappets gets treated with diamond-like-coating (DLC) surface treatment.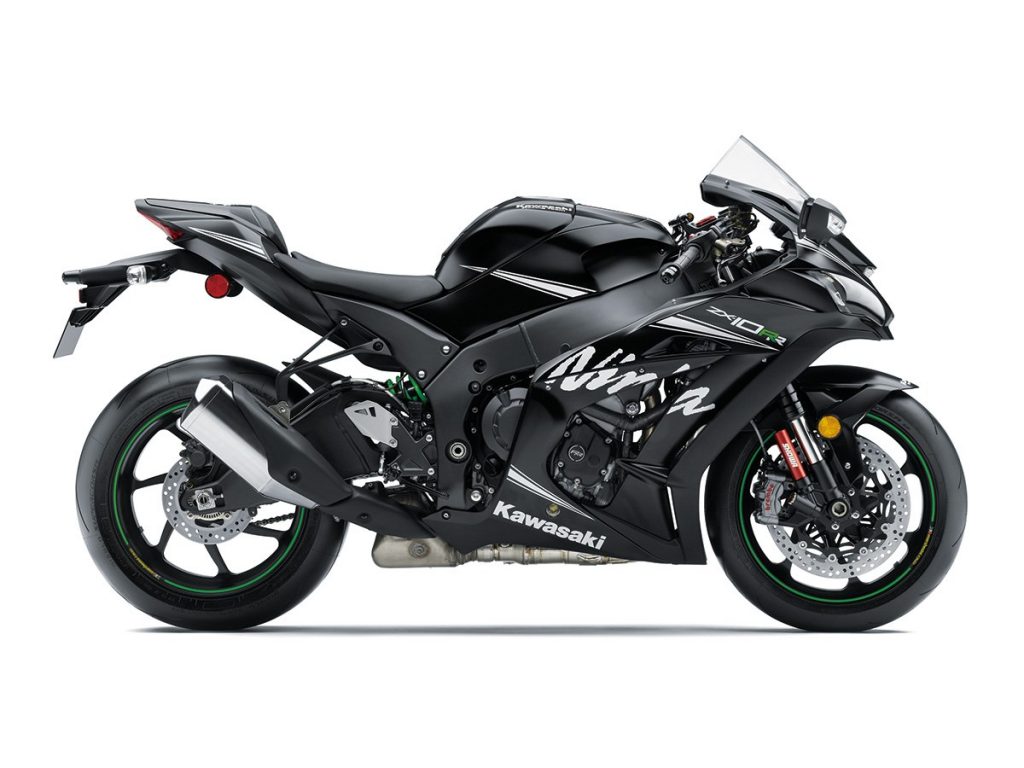 The chassis has been sharpened and lightened further with the adoption of seven-spoke forged aluminium Marchesini wheels wrapped in Pirelli Supercorsa SP tyres; its Brembo anchors upgraded with M50 calipers, grooved discs and radial master cylinder, plus the pillion rider's seat and ancillaries deleted.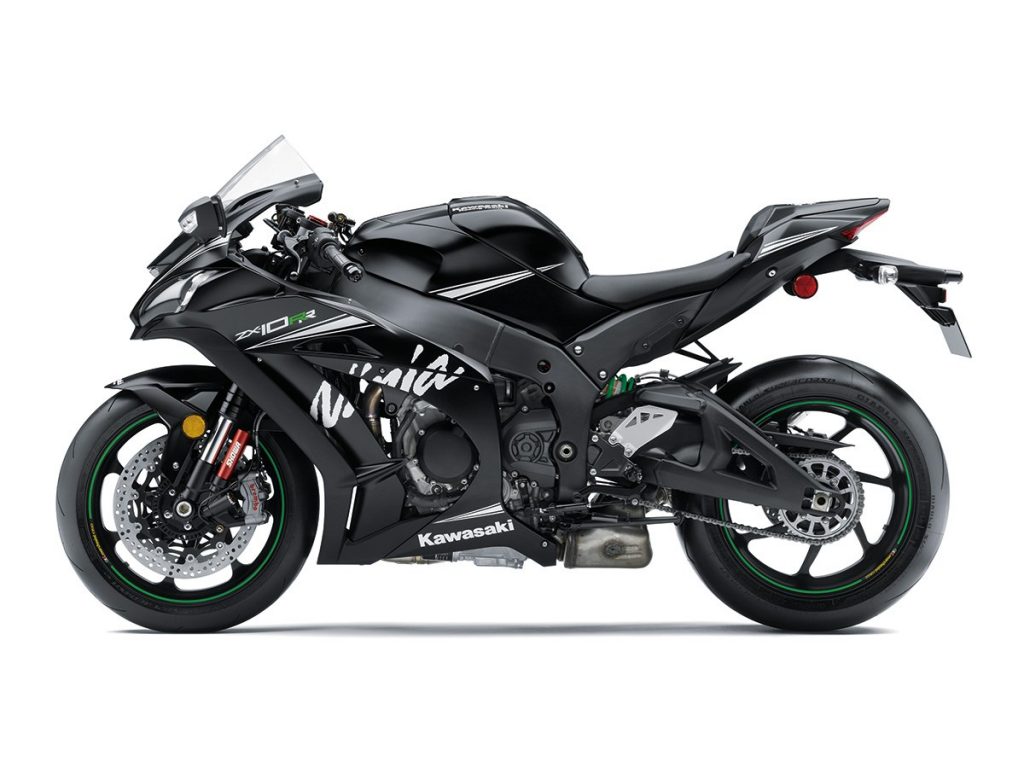 The on board electronics package has been sharpened too with the adoption of a six-axis Bosch IMU that further refines the traction control and other rider aids – read engine braking control, launch control, and cornering ABS. Also added is a Kawasaki Quick Shifter for quicker up- and downshifts.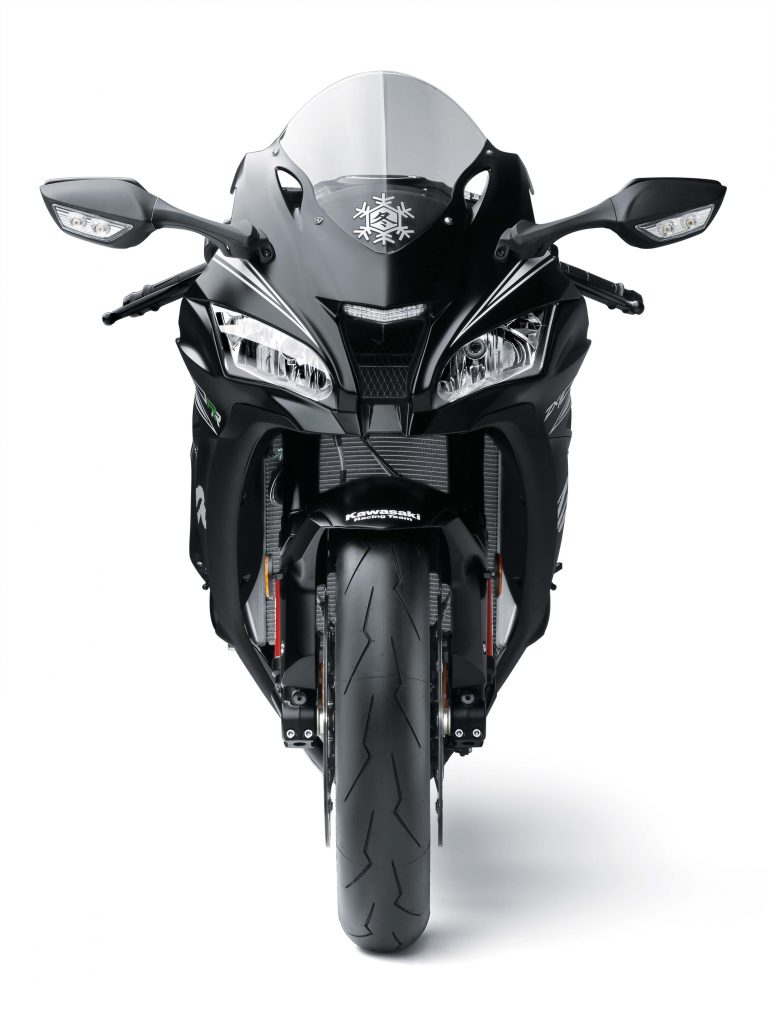 The 2017 Kawasaki Ninja ZX-10RR homologation special will be limited to just 500 units worldwide, and all will comes dressed exclusively in Kawasaki's tasty black winter test scheme as pictured.
Updated 2017 Kawasaki Z1000SX / Ninja 1000
Known as the Ninja 1000 in our market, the 2017 Kawasaki Z1000SX gets revised with a mild facelift with both its sporting and touring abilities enhanced slightly as well.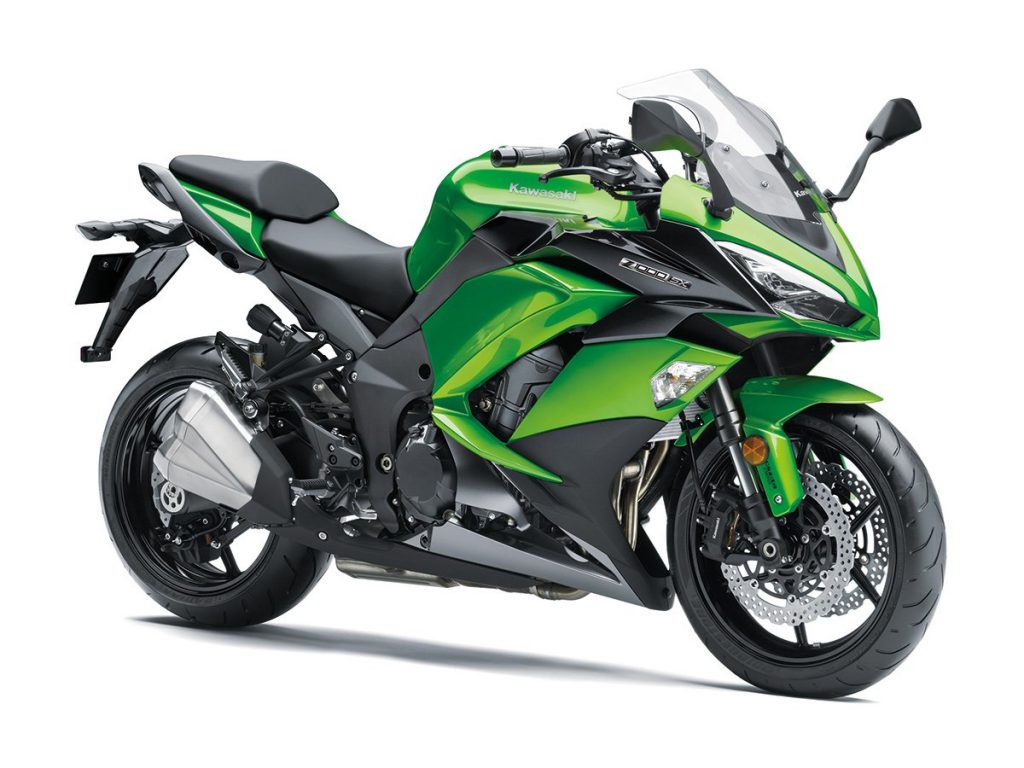 The refreshed styling now mirrors the Kawasaki Ninja family's traits better whilst the headlights gets new LED replacements. Notably, the fairings are now taller and wider, with the adjustable windscreen now made in a double-bubble shape. Also revised are the seats as it s now wider with thicker padding as well.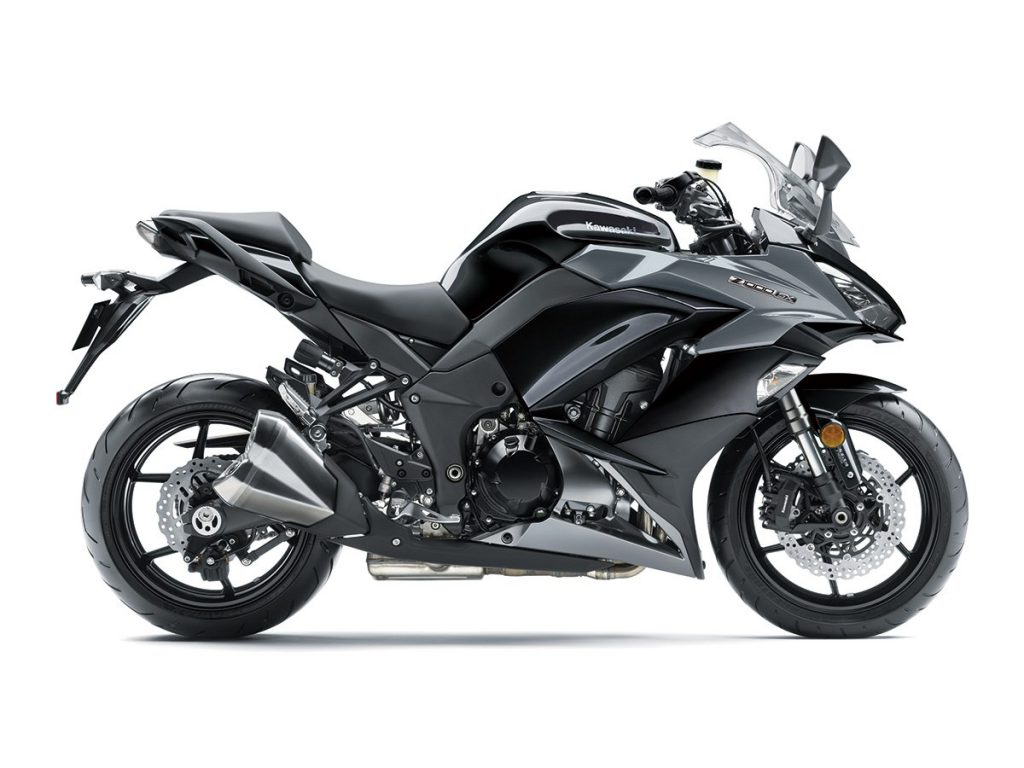 The instrument display has been upgraded too. It features an analogue rev-counter paired with an LCD screen that offers a gear indicator, shift light, as well as an interactive tacho needle that changes colours from white to red as an additional visual shift reminder for riders.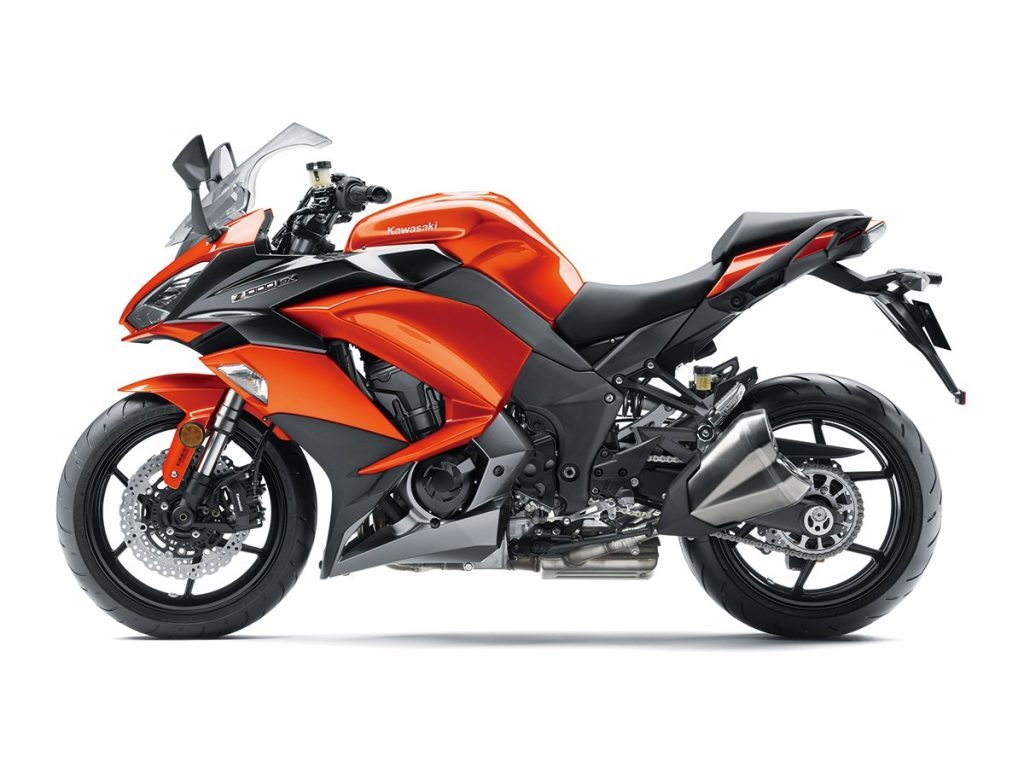 Avid touring riders would welcome the revised pannier mountings that are now easier to manage. Speaking of which, options now include 28-litre panniers from GIVI with a matching 47-litre top box also available. Other notable creature comforts include the Kawasaki Ergo Fit low seat, heated grips, DC outlets and crash protection amongst which.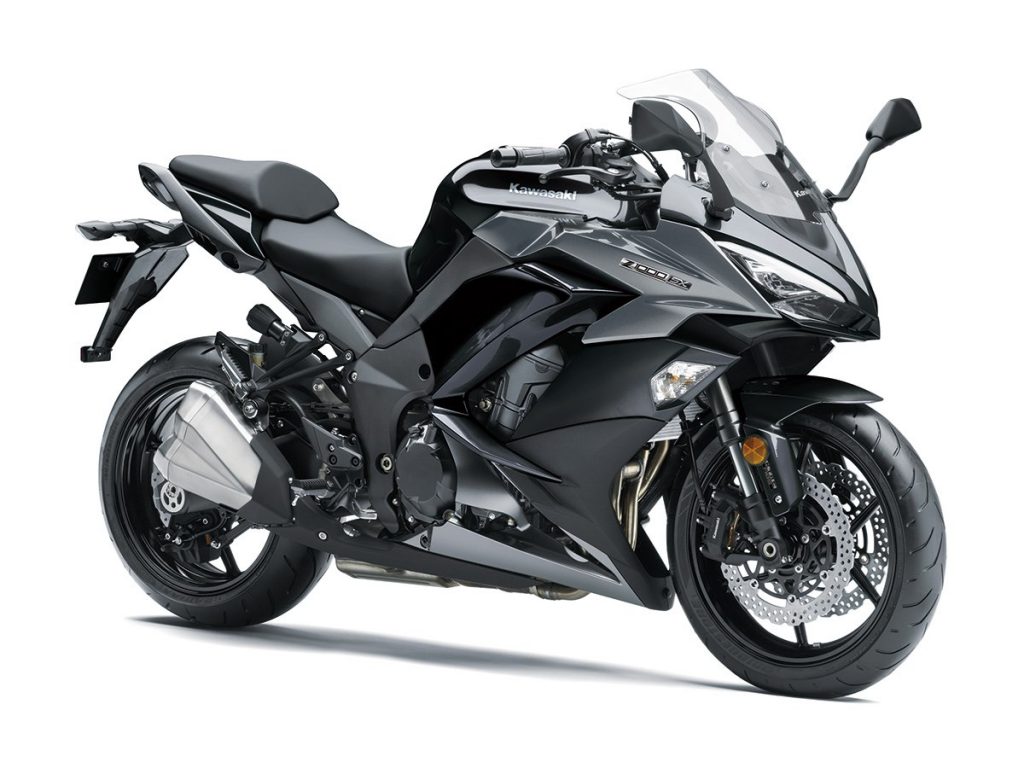 Of course, the core of this update is the Euro 4-compliant 1,043cc in-line four-cylinder engine and its revised ECU settings. Kawasaki ahs also added the Bosch IMU system to control the Kawasaki Cornering Management Function that drives the traction control and cornering ABS.
Lastly comes the revised shock settings and linkage. This allowed the seat height to be lowered down to 815mm, promising an enhanced ride quality in the process as well.
2017 Kawasaki Ninja 650
Completing Team Green's foursome onslaught in Germany is the heavily revised ER-6f model that's christened as the 2017 Kawasaki Ninja 650. The upgrades this entry-level bike received is impressive to say the least.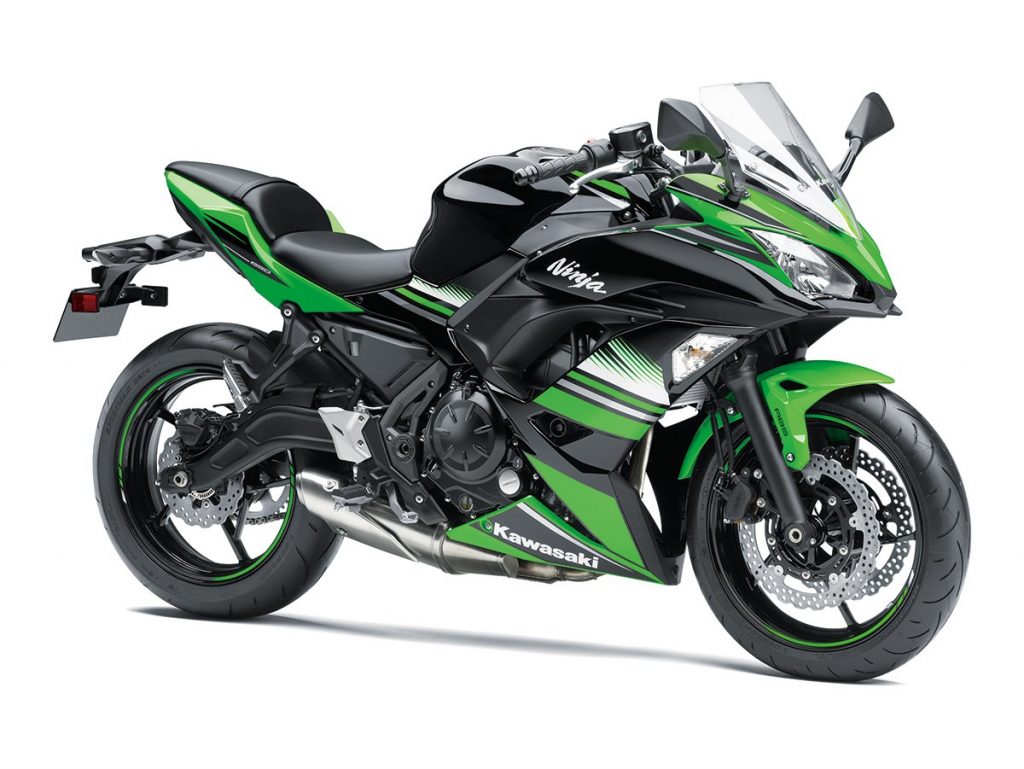 For starters, the revised trellis chassis frame with its new aluminium swingarms weighs 19kg less than the outgoing model. It is also primed with conventional 41mm RWU fixed forks up front, whilst the preload adjustable rear shock has been repositioned above the swingarm instead.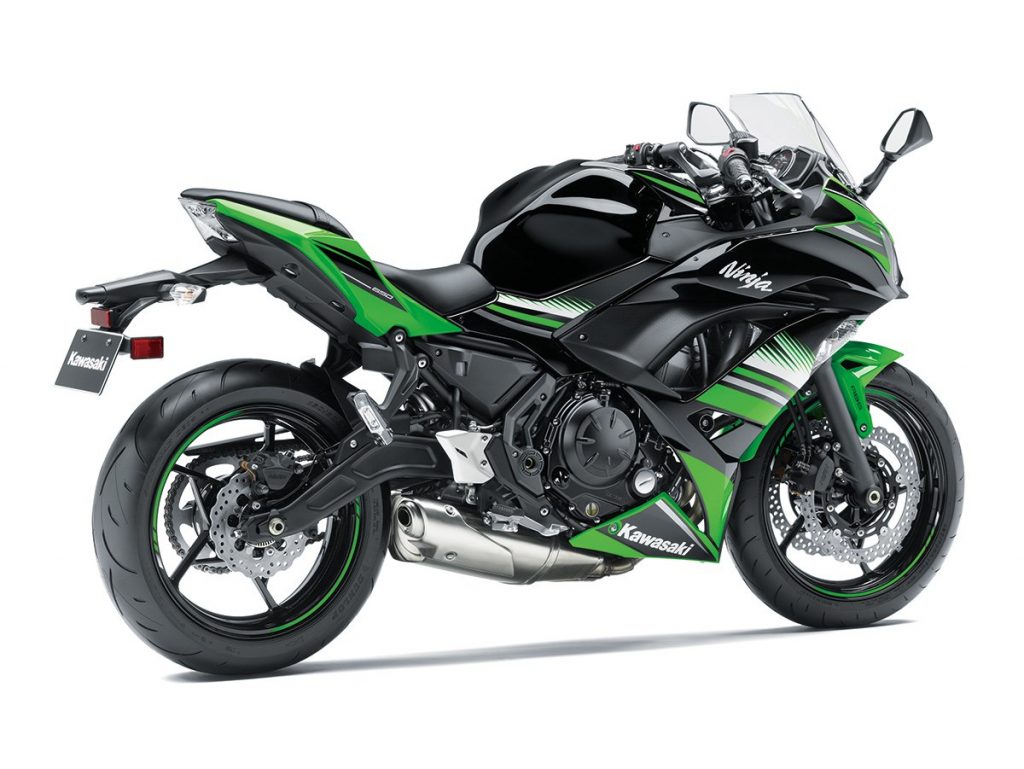 The updated Euro 4-compliant 649cc parallel-twin powerplant now offers improved fuel efficiency, whilst the transmission now boasts a quick-shifter and new Nissin calipers paired with the Bosch 9.1M ABS suite promises improved braking.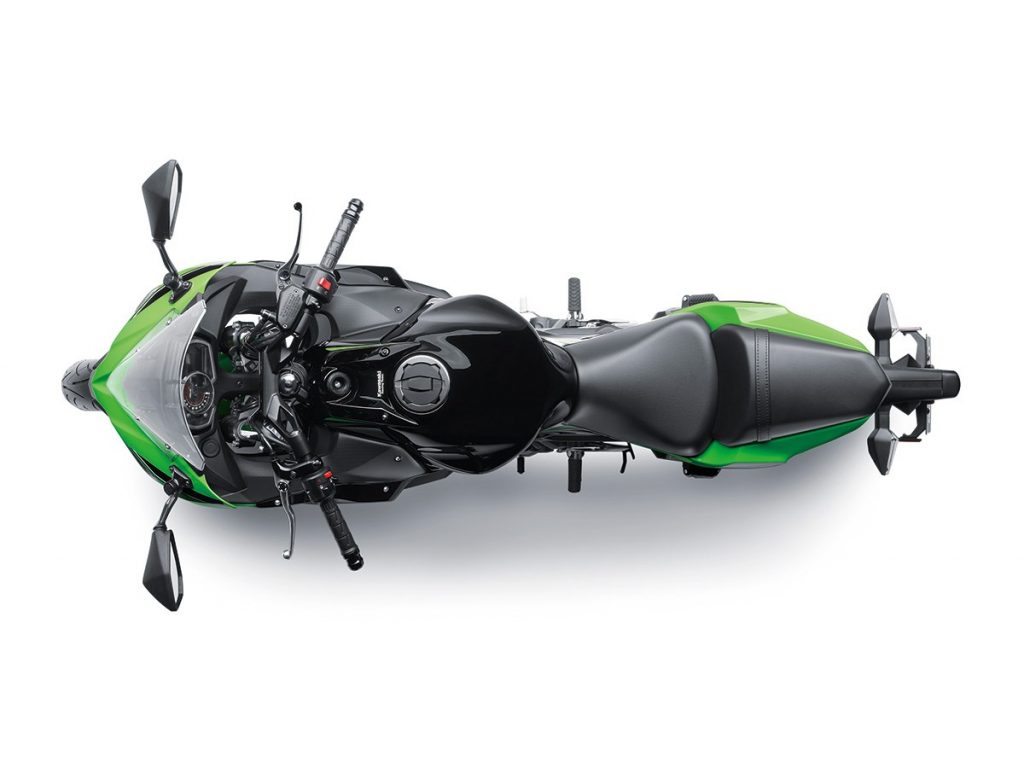 Rider's are greeted with a new instrument display that features an analogue rev-counter paired with a new and classy black LCD display screen and programmable shift light with the needle that changes colours from white to red at the redline as well. There's also a new adjustable flyscreen with three positions within a 60mm total adjustment range.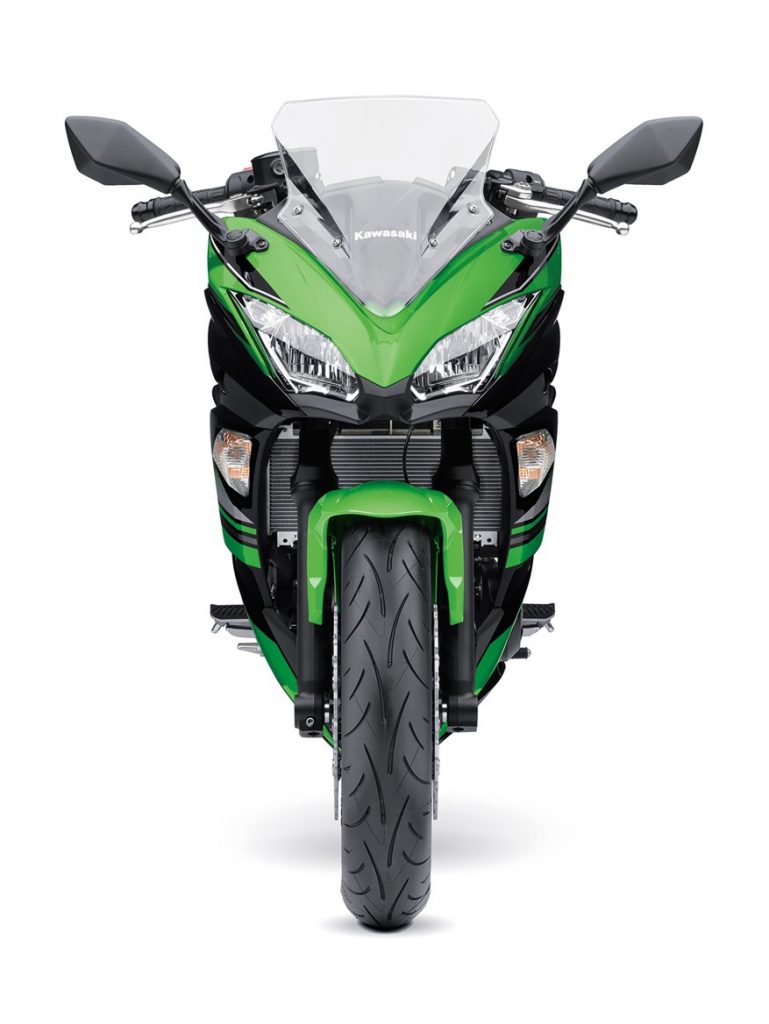 The most stark change here is the bike's overall styling, mirroring closely to the Kawasaki Ninja ZX-6R supersport in fact thanks to its shortened and upswept tail. Completing this update are the racy colour sets Kawasaki has made available for the model.