Malaysia's latest moped custom culture and community, Kapcai Custom, recently launched themselves with a bang thanks to their plan to give away monthly prizes to those who subscribe to their 6-month subscription plan. Now, there's a new and cheaper plan which offers the same benefits and you definitely want to check them out.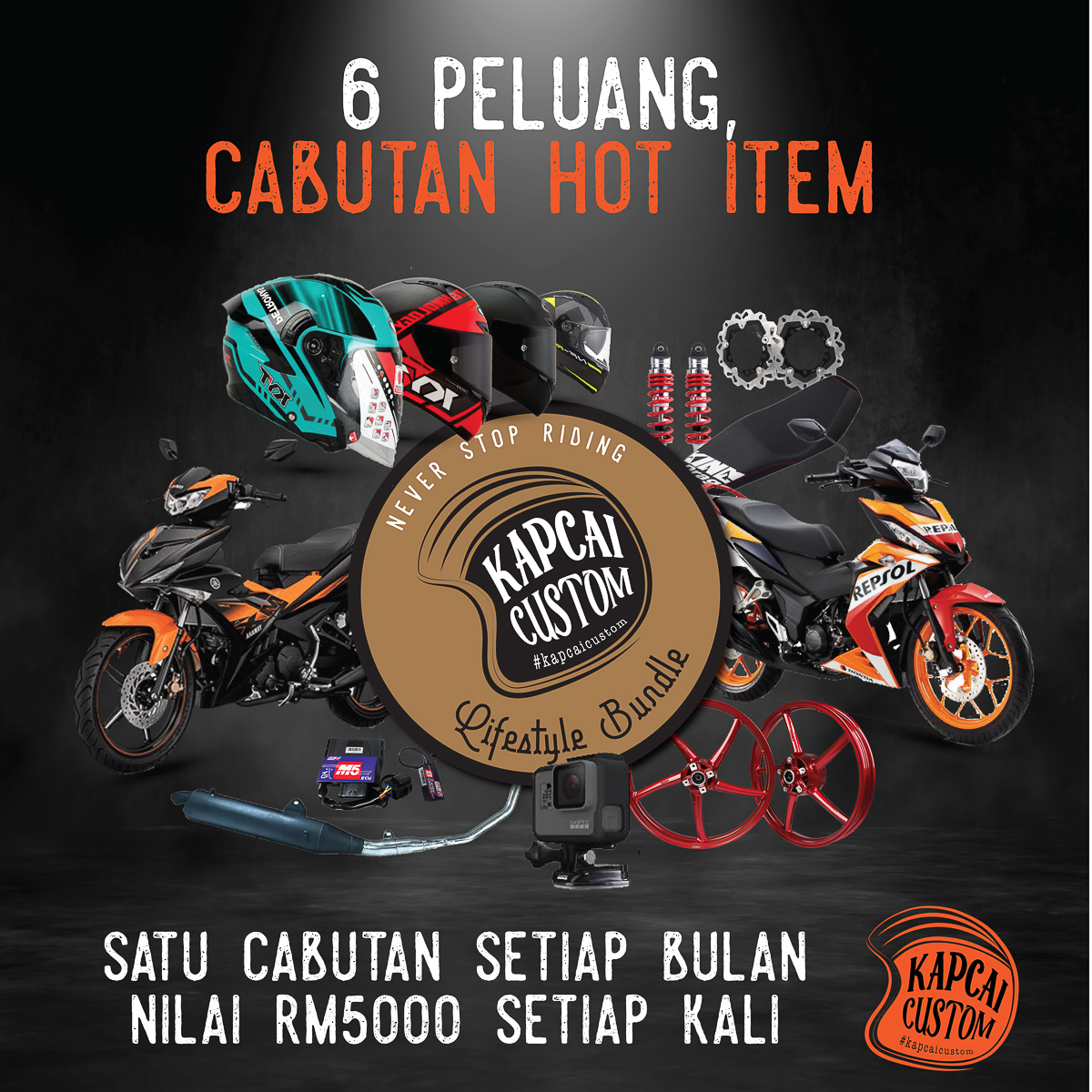 Their initial RM388 plan offers each subscriber six limited edition t-shirts every month along with automatic entries to mega monthly prize giveaways from helmets all the way up to a brand-new Honda RS150R or Yamaha Y15ZR.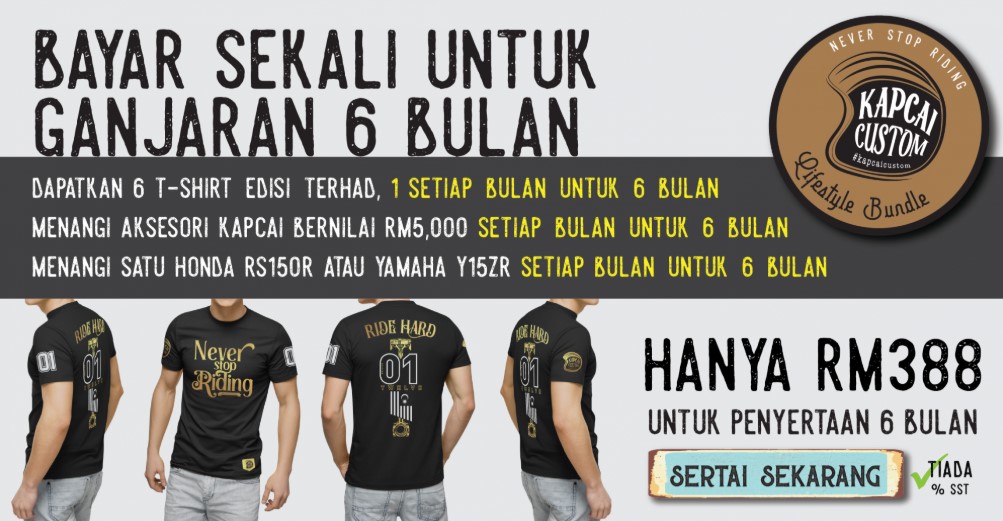 Their sudden rise in popularity has created interests from a lot of different folks and to make sure that everyone can be included in their growing community (and also prize giveaways), Kapcai Custom has launched a new monthly subscription plan that's only RM78.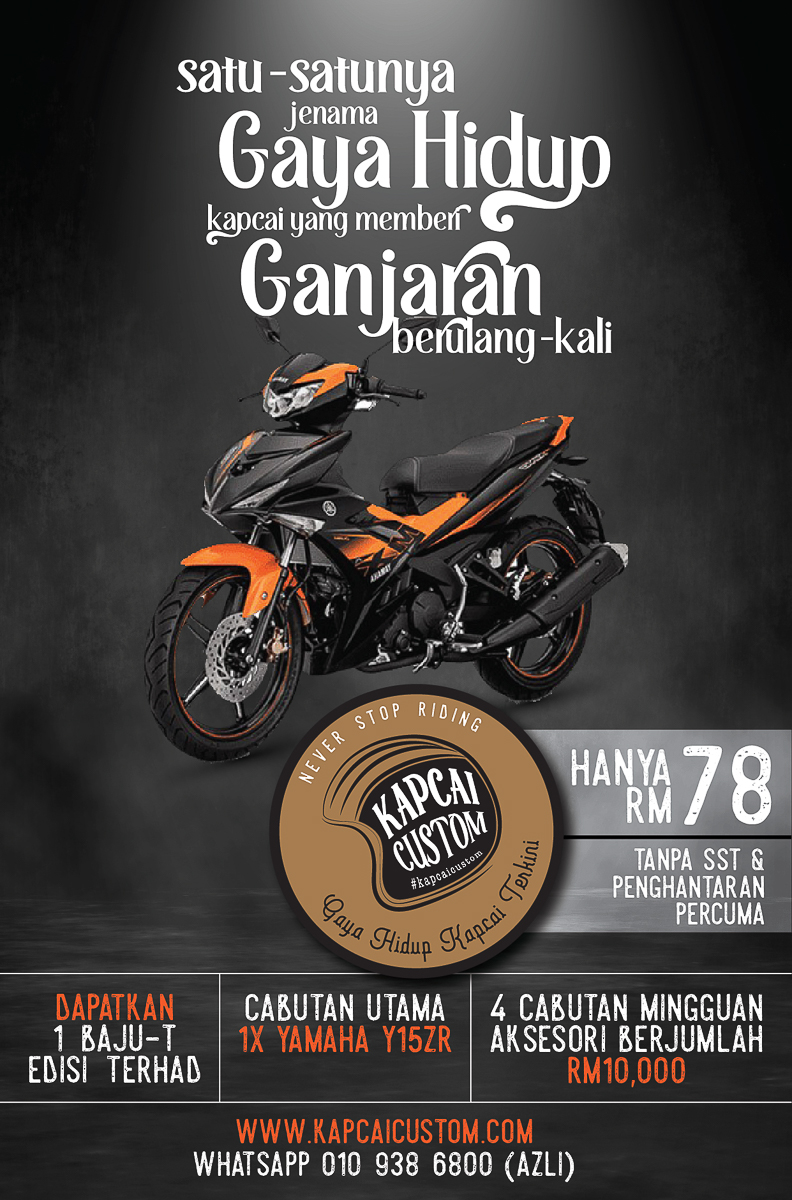 This new one-month subscription plan from Kapcai Custom entitles each subscriber one limited edition t-shirt, automatic entry into four weekly prize giveaways, as well as the 150cc moped bike giveaway for that month. Thousands of Ringgit worth of motorcycle products can be won and all you have to do is subscribe.
To know more about Kapcai Custom, head over to www.kapcaicustom.com, or visit their official Facebook page. Alternatively, check out our link posted below.