Whether it be conquering the track, the open-road, dirt, or acquiring a tailored setup for your custom machine, the UK's K-Tech brand of suspension kits is one you can trust.
If you are reading this, we are certain you are a rider that is in search of the optimal suspension kits for your prized two-wheeler. Whether you are a regular road user or an all-out track warrior, getting the right kits and components with the most optimal setup for you is crucial. And few understand this as well as UK-based suspension makers K-Tech.
While it may be somewhat of a 'new' name in our part of the planet, K-Tech been around for 16 years now and prides itself on its stellar racing pedigree. The research and development, manufacturing and testing for its kits and parts are performed in their facility in Derbyshire, UK before it is shipped out to its distributors worldwide.
The British original equipment manufacturer (OEM) has been supplying motorcycle suspension and performances parts, which are of high-quality and tailor-made using years of its specialist knowledge, to race-winning teams and figures within the British Superbikes Championship (better known as BSB) such as four-time BSB Champion Shane 'Shakey' Byrne.
Besides that, K-Tech's kits and parts have also enjoyed much success in some of Europe's top road racing series such as the Isle of Man TT (IOMTT). In this year' edition, K-Tech-equipped bikes completely dominated the podium for the Superbike, Superstock as well as Supersports categories of the IOMTT. Also worth mentioning are some of the sport's legends that race astride bikes primed with K-Tech's suspension, with the list boasting as the likes of John McGuinness, Michael Dunlop, Ian Hutchinson, Bruce Ainstey and Guy Martin.
Naturally, the race-bred and race-proven components that granted race victories in legendary road races such as the IOMTT and Ulster GP have also proven their worth closer to home in the Pirelli Malaysia Superbike Championship (MSC). K-Tech suspension kits have become the preferred item for stellar MCS riders such as Steve Martin and Rajini Krishnan, having played a part in the performance of both the riders with multiple race-wins and podium finishes in the Superbike A class. Steve also racked up impressive results racing in the Superstock A class.
Other notable users in the MCS include the likes of Shell Advance Asia Talent Cup Moto3 rider Azroy Anuar who competes locally in the MCS' 250cc Open category, as well as amateur racers like Weider Low who rides for the BikeArt team in the SBK A category. Weider recently celebrated his first podium finish astride his BikeArt Kawasaki ZX10R race bike fitted with K-Tech's KTR3 front forks and DDS Pro rear shocks. Azroy, on the other hand, recorded his best laptime of 2min37secs on his Kawasaki Ninja 250 machine. The feat saw him knocking an impressive 2 seconds off his previous best time after fitting his bike with K-Tech's Razor-R rear shocks and IDS front fork cartridge kits.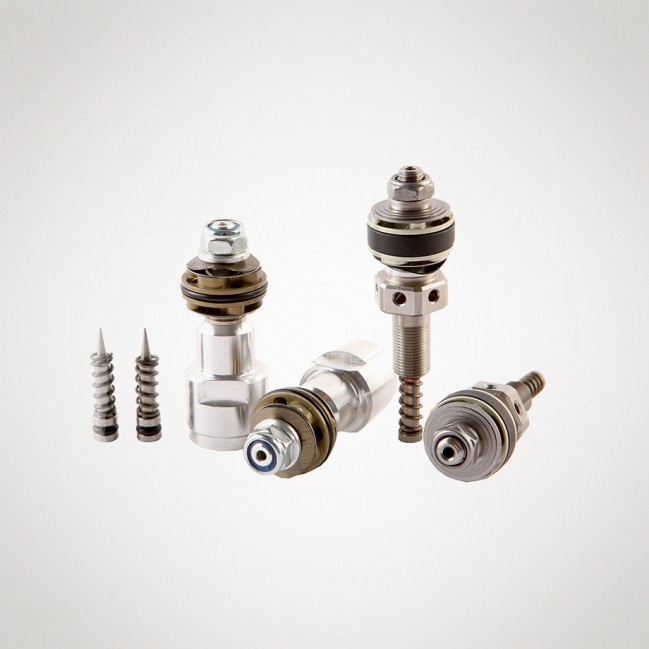 With the highly proven racing pedigree backing it up, the K-Tech brand has also expanded itself by producing a wide range of suspension kits and componentry for the road. Whether it be a superbike, an adventure sport, enduro or even a prized custom-made creation, the K-Tech range of products are made with the same specialist know-how to suit each and every need and demand of each riding individual.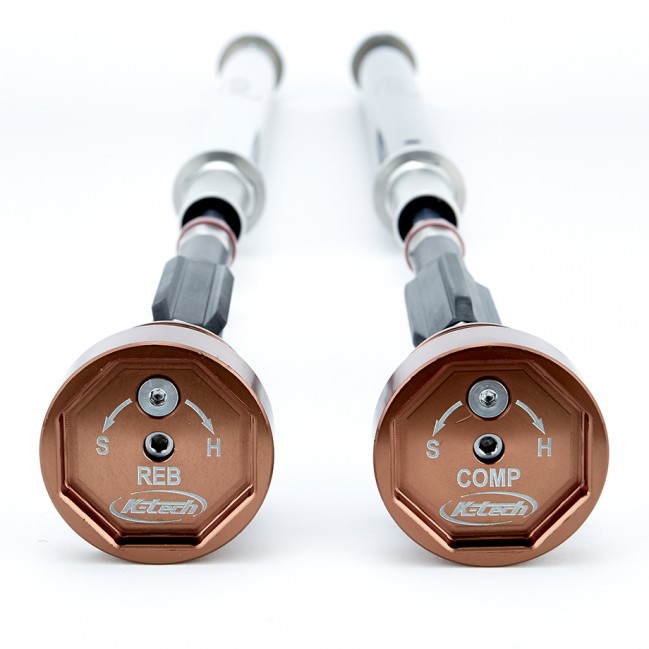 Presently, K-Tech suspension products are distributed exclusively in Malaysia by local firm Kratos Motorsports Sdn Bhd since July 2015. Mirroring the specialist brand it distributes, Kratos Motorsports also prides itself on its expertise and experience in the local racing movement, with the specialist distributor offering an equal amount of special attention and treatment as its principal via a wide range of K-Tech products currently being distributed within the greater areas of the Klang Valley.
Amongst the K-Tech kits and components available via Kratos Motorsports include a diverse range of DDS Pro/DDS Lite/Razor-R rear shocks, KTR forks, DDS/RDS/IDS fork cartridge kits, flow control valves, springs and SSK fork piston kits. Although most of these are compatible with a wide range of popular superbike and performance naked models available in our market currently, the firm also carries specialist items such as its Tracker fork cartridge kits, Bullit and Razor/Razor Lite rear shocks aimed specifically at cruisers, classics and custom bikes.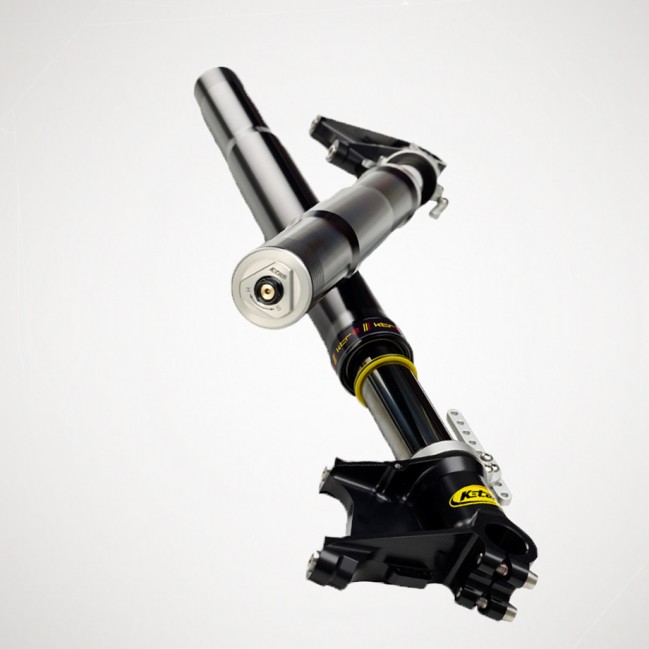 The Tracker, Bullit and Razor models have enjoyed rave reviews since they were launched and are proving to me increasingly popular in the US and Euro markets. K-Tech also has a range of suspension parts for enduro and off-road machines as well.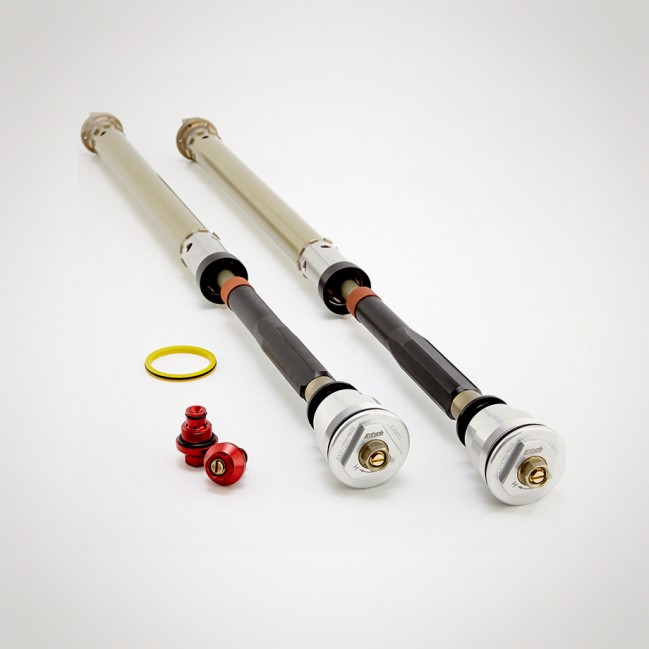 From converting your bike's stock un-adjustable front forks into adjustable units via K-Tech's unique SSK fork piston kits, right up to full-blown fully customisable setups, the K-Tech components and kits catalogue distributed by Kratos Motorsports promises to cater to almost every need and demand that are present here. Kratos Motorsports also prides itself in treating each individual rider in a unique manner by fitting each K-Tech front cartridge kit or rear shock it sells with springs that caters to the individual rider's weight and riding style.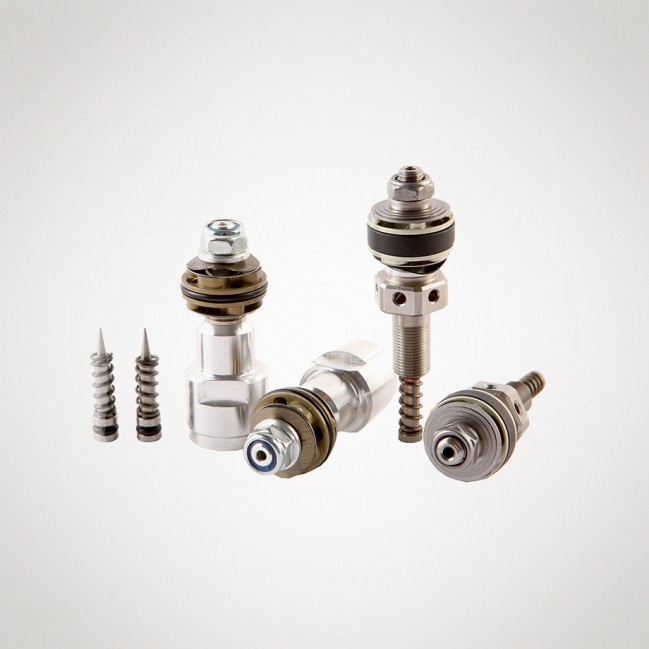 Crucially, Kratos Motorsports also provides special packages tailored specifically for serious patrons within the local motorsports fraternity. Kratos Motorsports fields a wide variety of K-Tech performance suspension systems and kits to teams and riders actively competing in the MSC, offering a high-level of personal attention and quality products to meet some of the high demands and needs naturally warranted by the sport and its key figures. The firm also offers 'special rates' in the form of discounts and reduced pricing for racers upon application as well.
Interested buyers and dealer applicants can view a much more detailed K-Tech products catalogue currently disitrbuted here by visiting the Kratos Motorsports' official website at: www.kratosmotorsports.com
Alternatively, you can also get further information about the K-Tech brand itself by visiting the UK firm's website at: www.ktechsuspension.com