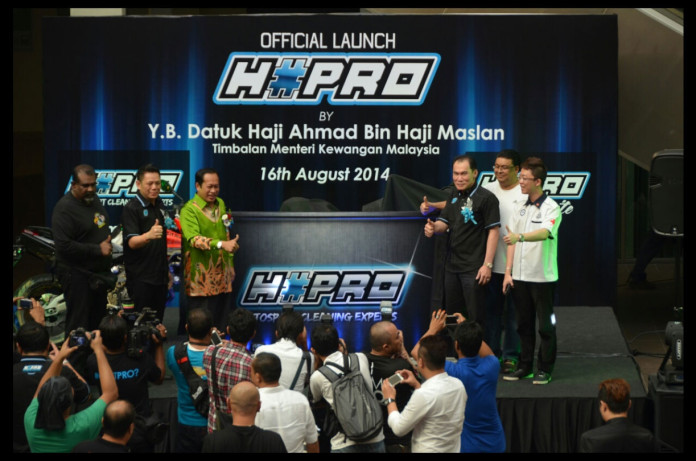 The latest bike bistro and detailing centre, H#Pro had just been officially launched on Saturday August 16 by the Deputy Minister of Finance, Datuk Haji Ahmad Haji Maslan.
In his speech, Datuk Haji Ahmad said he was intrigued by the ingenuity of H#Pro in introducing an innovative way of washing vehicles.
He foresees that H#Pro will do well in the competitive market thanks to the special technique used by H#Pro that is not only green and friendly to the environment but also cleans better than the normal way.
Also announced at the launch is the Mobile Kiosk Programme which entrepreneurs can join the franchise under H#Pro.
The mobile kiosk consists of a cleaning centre and cafe which could be easily packed up and moved t differrent location.
And in conjunction with the launch, there was a mini bike week with vendors retailing helmets, riding gear, bike accessories and more.