It's been a quiet time for MotoGP riders and teams as they take a well-deserved break after a super interesting 2019 season. With so much racing action that went down, things suddenly going quiet is quite a bummer for us. Luckily, the 2020 season is just around the corner and to get things started, we're here to help answer the question; how many tyres do riders go through every race weekend?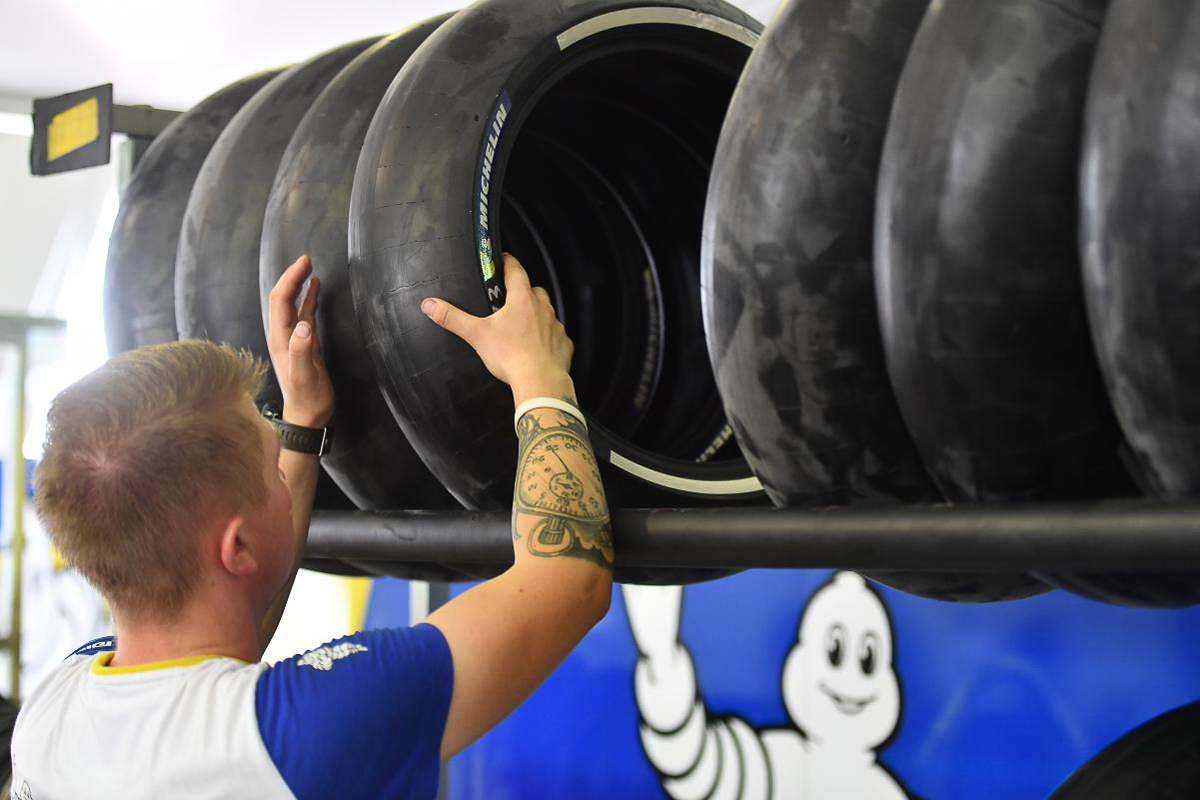 When it comes to tyre allocation, Michelin (the official tyre supplier for MotoGP premier class) will provide three different specifications every race weekend; hard, medium, and soft. The combination of rubber compound formulation and internal construction will be determined by Michelin beforehand to ensure that the tyres perform at their best at each circuit.
MotoGP riders will head into the track from Friday to Sunday in multiple different sessions, from Free Practices, Qualifying sessions, to race day. If the whole weekend is dry, each rider will be allocated a maximum of 10 front slicks and 12 rear slicks.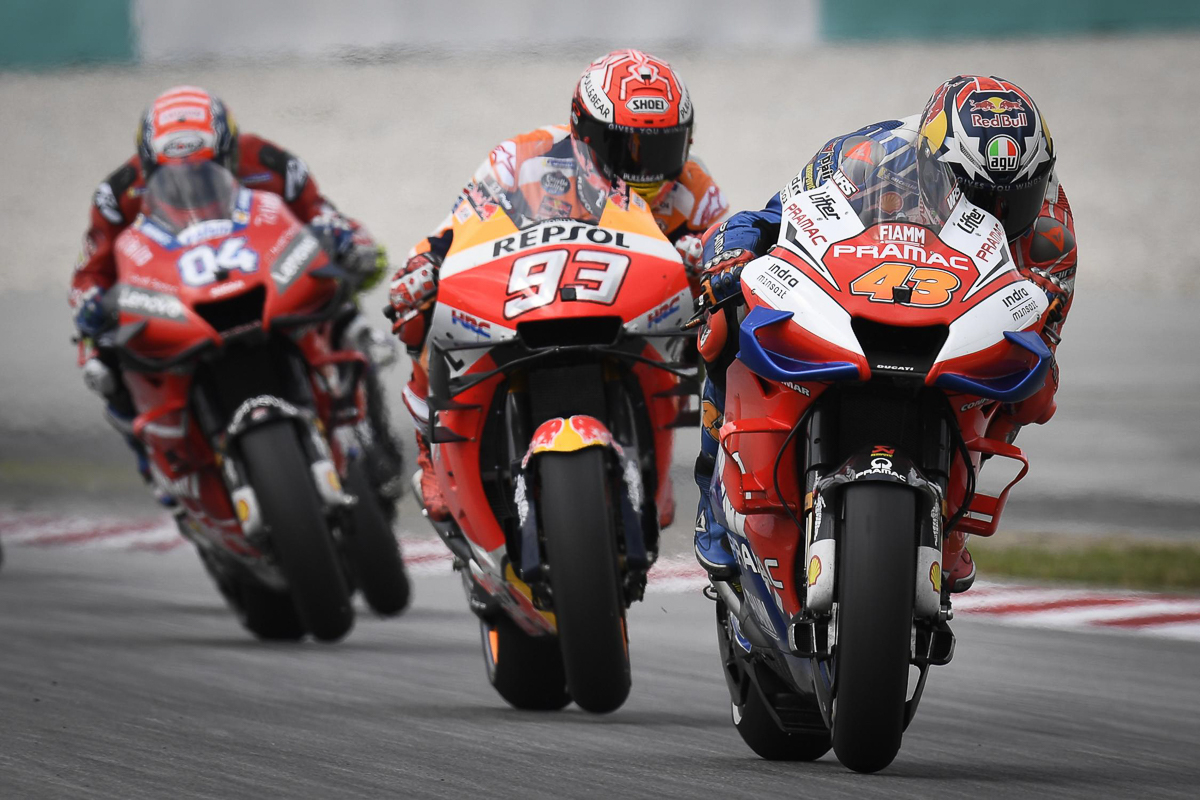 Teams and riders will strategize on which combo will benefit them the most, but they have to make sure not to go over the set allocation. Their goal is to balance out three different aspects; grip, control, and durability. These factors will change gradually during the course of the race and riders will need to compensate with electronic adjustments as well as riding styles.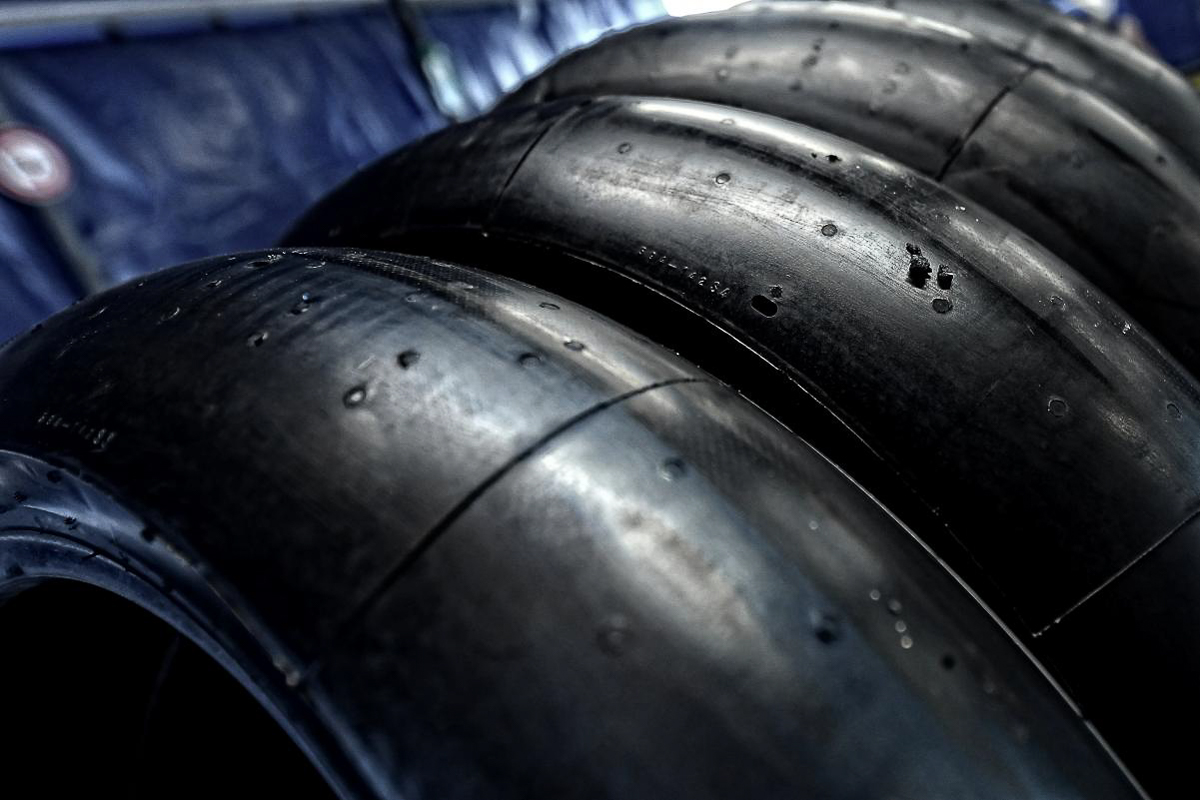 Riders are provided with a maximum of five front slicks for each compound (soft, medium, and hard) and six softs, five mediums, and four hard rear slicks. The two top riders who managed to go through from Qualifying 1 to Qualifying 2 will get an extra set of rubbers added to their allocation (one soft rear slick and one front slick of their choice).
Things get a bit simpler when it rains as Michelin will allocate 13 tyres altogether for each rider (six fronts, 7 rears) with a choice of three different compounds (extra soft, soft, and medium). For each track, Michelin will prepare two out these three compounds depending on the track conditions. More often than not, MotoGP riders will always go for the safest wet tyre option, which is the soft for balanced grip and lifespan.
In short, that's a lot of expensive rubber being used for every race weekend. With at least 22 riders on the grid, Michelin will bring in at least 770 tyres minimum (not inclusive all the extras for 'just in case' situations) to every round. It's not easy to be a tyre supplier for MotoGP but then again, Michelin is no normal tyre manufacturer.
Image credit: MotoGP