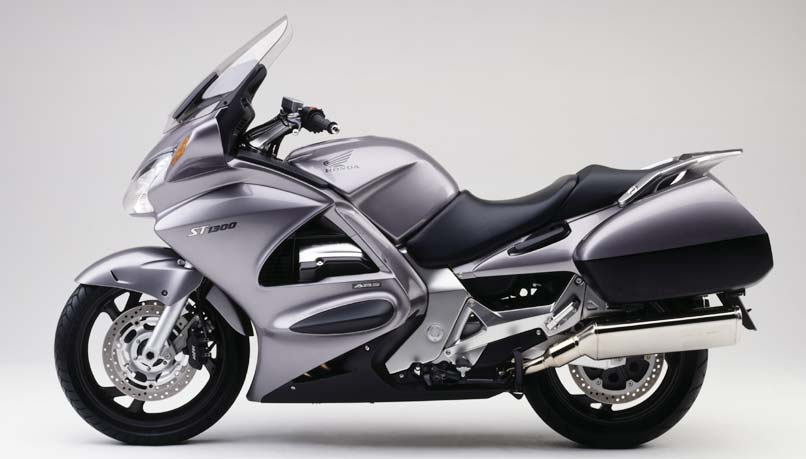 Sources are reporting that the Japanese red wing marque is planning on creating a replacement for its ageing ST1300 Pan European tourer model.
If the model sounds familiar, it is in fact a highly favoured model used by many law enforcement agencies worldwide. The sport tourer made its debut sometime in 2002, equipped with a liquid-cooled 1,261cc DOHC V4 engine that developed 117hp and maximum torque of 117Nm. The mill propels the 331kg bike using a five-speed transmission transmitting to the rear wheels via a shaft drive unit.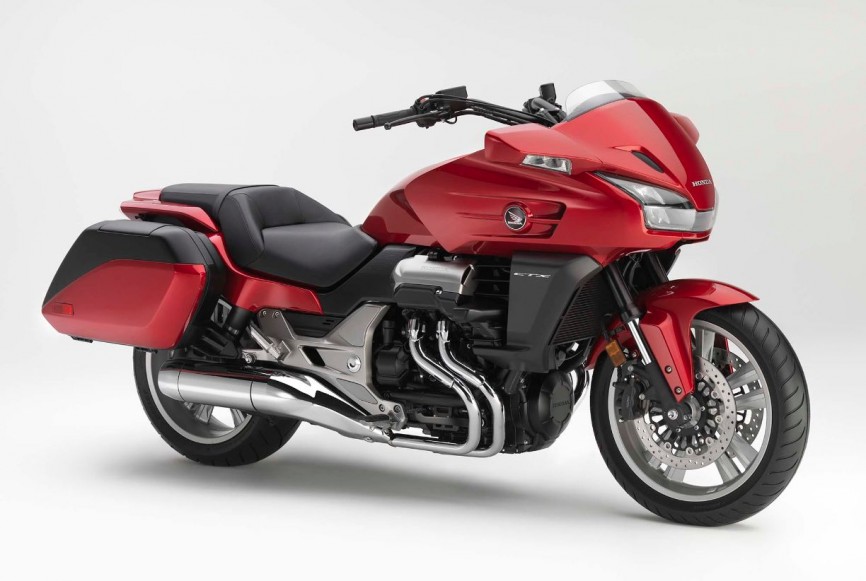 Sources are reporting that Honda could replace the ST1300 with a new full-fat tourer derived from its CTX1300 model (pictured in red). Don't be mistaken, the CTX1300 isn't a direct derivate of the ST1300. Honda has put in a lot of reengineering into the former with a new frame and even tweaked its ST1300-derived V4 heavily for the oddball.
Given Honda's current trend of platform sharing amongst its models (see CB500 and NC750 model ranges), sources believe that the CTX1300-based ST1300 replacement could indeed use the CTX's architecture as a base. From there, it only needs a steeper steering geometry tweaking, the addition of an adjustable screen, its fuel tank enlarged, and larger side panels.
The only thing perceived as a step backwards here is perhaps the retrograde in replacing the original ST's aluminium frame for the CTX's double cradle tubular steel architecture. However, sources indicate that the difference in weight would not be apparent given the fact that the ST1300 is only 3kg heavier than the 328kg CTX1300.
Source: Visordown